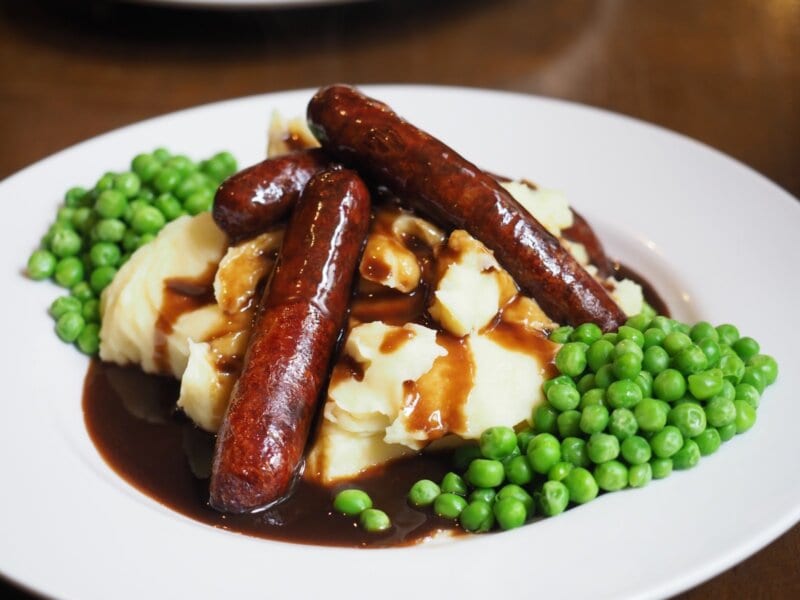 Sausages are great, mashed potatoes are great and gravy is double great, so it goes without saying that when you put all three together you're on to a winner.
And that's exactly what Mash Tun plan to do, serving up hundreds of different combinations of sausage, mash and gravy.
The bar is opening today, and I for one can't wait to sample every single combination going.
BANG BANG Bangers and mash. Over 1000 combinations for you to choose from and 50% off this month ? #MashTunMCR pic.twitter.com/h3MqGfz5xj

— Mash Tun (@MashTunMCR) May 2, 2019
Mash Tun is located on King Street, on the former site of Grafene restaurant, and as well as the seemingly endless supply of bangers and mash they will also offer a huge range of local beer, with 26 rotating taps at the bar.
They'll have 10 different sausages, 10 different varieties of mashed potato and 10 different gravies, giving you a lot of combinations to play around with every time you visit - flavours include: smoked beef brisket sausage, cheese and bacon sausage, wholegrain mustard mash, three cheese mash, short rib and stout gravy, and a wild mushroom gravy.
Beer. Now there is a temporary solution. We're bringing you 48 different beers to King Street this Friday ?? #MashTunMCR pic.twitter.com/mWSBzmxsBF

— Mash Tun (@MashTunMCR) April 30, 2019
Each plate will set you back £12.50, and if the offer of sausage, mash and incredible beers isn't enough to get you through the doors, every Thursday to Saturday there'll be some great live music to keep you entertained over the weekend.
There'll be an open house today, Friday May 3rd, from 5pm onwards, where you can get your hands on some free beer and grub, and going forward they'll be open 11am to 1am Monday through Wednesday, and 11am to 4am Thursday, Friday and Saturday, and 10am to 1am Sundays.
Ain't no party like a sausage and mash party, as they say...