Manchester's newest independent cinema venue, Everyman St John's, is joining forces with the biggest design festival in the North, Design Manchester, to showcase the Stealing Sheep 'BIG WOWS' premiere.
Liverpudlian electro-pop trio and 6 Music favourites, Stealing Sheep, have teamed up with pixel animator Emily Garner A.K.A Pastel Castle to create a video series to accompany their latest album, Big Wows, released by Heavenly Recordings back in April.
Pastel has created a video odyssey that links the songs to retro games and arcades, in a glitchy 'pixel' multiverse, where Stealing Sheep appear as various characters including tamagotchi pets, cyber fairies, superheroes and Zelda-inspired avatars.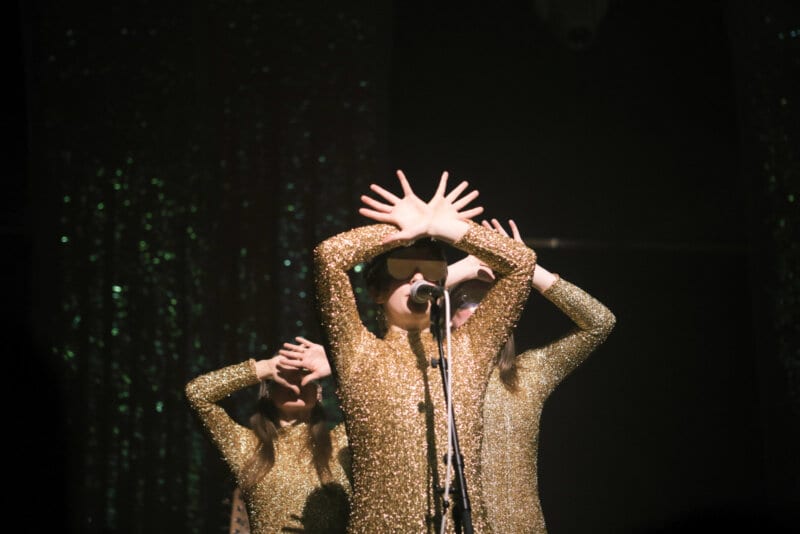 Everyman are well known for creating innovative bespoke experiences in each of its 30 independent cinemas, including its annual Everyman Music Film Festival, album launches, performances, live broadcast arts events and parties.
This video series premieres at Everyman Cinema Manchester with live 'sing-along' karaoke hosted by Stealing Sheep, a Q&A with the band and director, plus an afterparty DJ set with Stealing Sheep.
Stealing Sheep say:
"
We've been virtual friends with Pastel (Emily!) for a while and we always love what she's posting online...we loved listening to her music, watching her animations and seeing her game designs. She did a cute video for a Liverpool punk band called 'Eye saw and the Jinx' which had some funny satire stuff going on, it felt very on point and witty!