Manchester stalwart Revolucion de Cuba is going to be shutting its doors for a short time while it has a major transformation.
The Peter Street establishment will be undergoing a huge makeover this month, inspired by a trip to Cuba by the bosses.
Their trip to the Island nation has served as the basis for the refurbishment, with authentic features from Havana's rich culture and food scene taking centre stage.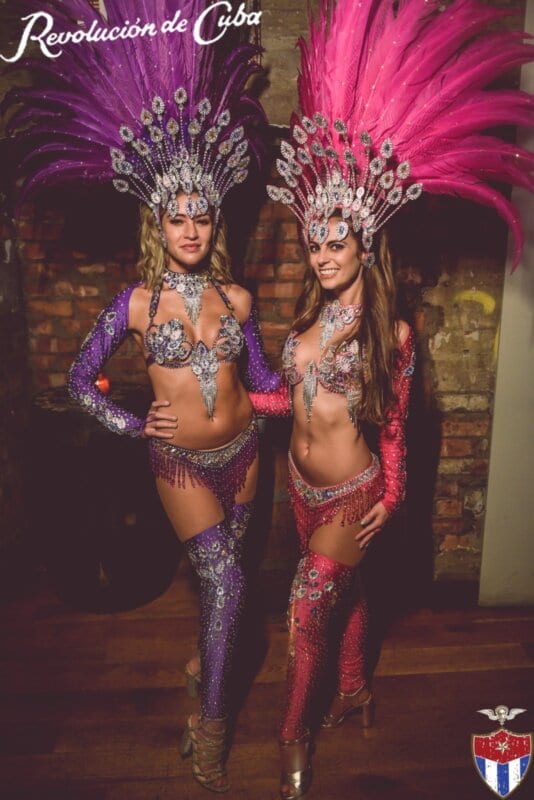 When it reopens its doors, the bar will boast a complete overhaul of the main floor and basement bar, as well as a brand new outdoor seating area.
The welcome desk, lobby and bar will also have a huge transformation, and existing booths, seating areas and lights will be replaced, with plenty of Cuban artwork added to brighten the place up.
Rev de Cuba's makeover will also see a new raised stage built to host live music, and the Havana bar downstairs will get a brand new look, including a new display to show off their rum collection.
Spokesperson Paul Foulder said:
"
Revolucion de Cuba is well known in Manchester, and has been our company flagship bar for many years. Following our trip to Cuba, we've been able to design the new bar with authentic features in mind, drawing inspiration from Havana's rich culture and food scene. Thanks to our travel and Latin influences, we're a place where customers come to escape and enjoy memorable, meaningful experiences – most of all, the hedonism of Cuba and all the delights we have to offer. Now, all of that is going to be bigger, better and more Cuban than ever.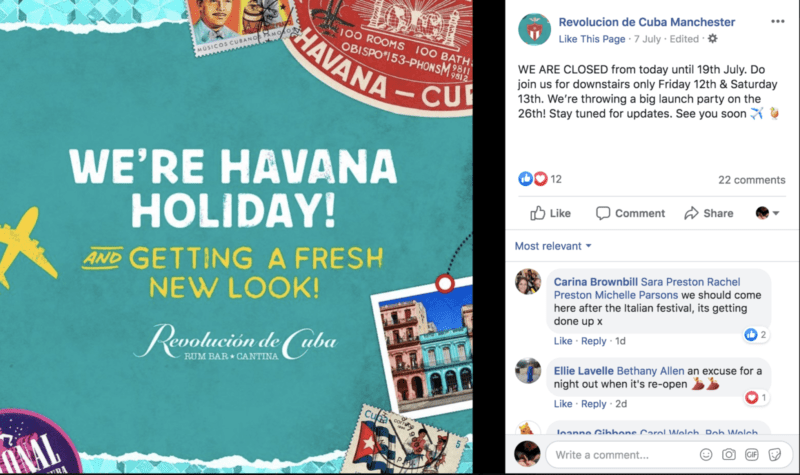 Don't panic, you'll still be able to get into the underground cocktail bar this weekend from 5pm, and the venue will only be shut for two weeks in total.
They'll be reopening on Friday July 19th with a huge launch party the following week, on Friday July 26th. To get yourself a ticket head over to their website and sign up.