This year's Christmas Markets are celebrating 20 years of existence and they are bigger and better than ever before – stretching across more locations and hosting hundreds of new traders.
With this, it's meant more visitors have trundled through, and not just your auntie pat and her mates who have braved it for the first year ever, no, some serious A-list global superstars have paid a visit this week.
From Christina Aguilera, to Neil Patrick Harris and the Little Mix girls, it's been a pretty star studded week already for the Markets and they are only in their second weekend.
First up was Christina Aguilera on Friday night (15th), who managed to slip under the radar unnoticed while she was in town for her 'The X Tour' this week.
The legendary singer posted a photo on Twitter with her hood up raising a glass of mulled wine with her friend. I wonder if she took the mug back?
Hundreds of Mancunians were gutted after the tweet had gone out and they realised they'd missed her, but we kinda respect how incognito she managed to be. Fair play, Christina.
More surprising was the fact that Little Mix also managed to go under the radar this week during a break between their sell-out Manchester Arena gigs.
So under the radar in fact, that nobody managed to get a photo of them – however plenty of people did report on spotting Jesy Nelson walking her little dog through stalls on St Ann's Square.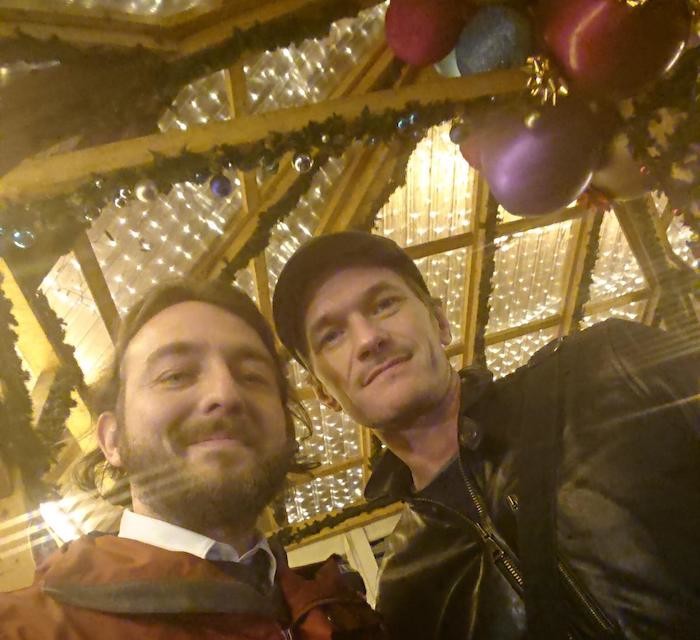 To top it off, How I Met Your Mother actor and all round legend Neil Patrick Harris was in amongst it this weekend after posing for a photo with fan Neil Murray. This is the one we're gutted about missing the most.
We're not quite sure what Neil was doing in Manchester and how long he is here for, or which part of the markets he was even at, but just knowing he's visited is enough. Yes, I'm a big fan.
I saw Neil Patrick Harris in a coffee shop today. NEIL PATRICK HARRIS.

I didn't want to interrupt him eating his lunch but it made my day ❤

— Holly (@hollyceee) November 13, 2019
The Christmas Markets opened their doors for their 20th year on Friday, Nov 8th, and will until Christmas Eve in the city centre and on Albert Square.
Who are you hoping to spot at the Markets this year? Who have you spotted so far, if anyone? Let us know!