The UK's most exciting cocktail festival touches down in Manchester next weekend with an exciting new lineup of bars ready to impress the masses.
Cocktails in the City will feature a delicious new set of signature cocktails by Manchester's finest cocktail makers during the popular two-day celebration – which also features plenty of amazing food and live music.
The festival brings together the city's leading bars who will showcase the expertise and creativity of Manchester's favourite drinking haunts, from familiar favourites such as The Botanist and Tattu to newer openings 7 Sins and Dishoom.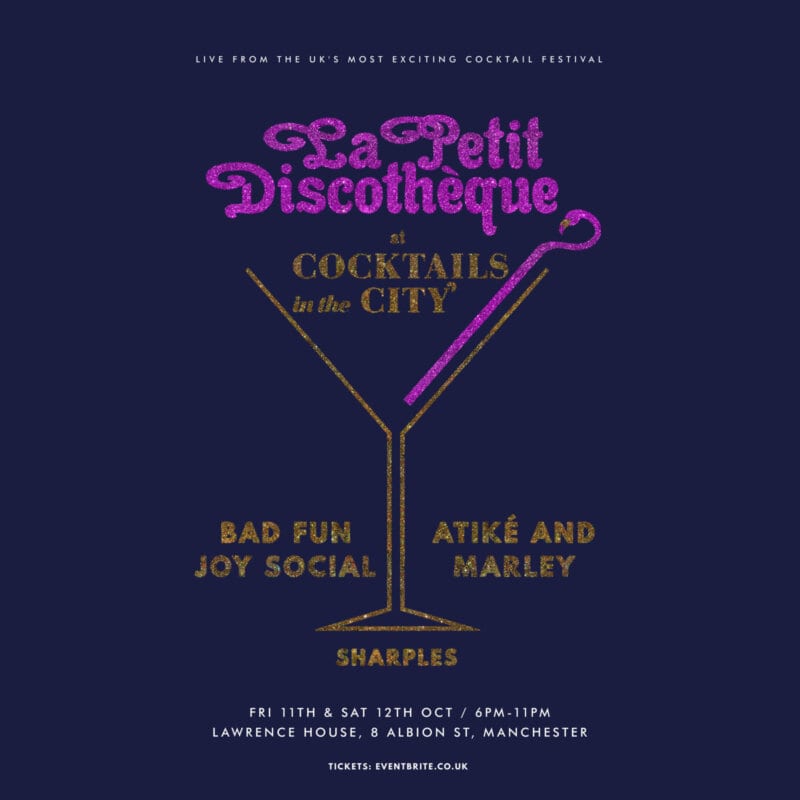 Now the entertainment lineup has been announced, and it's set to feature the musical talents of Manchester's 'Best Club Night' - La Discothèque.
They'll be leaving their usual residency at The Albert Hall for a musical takeover of Cocktails in the City. You can expect decadent disco across Friday and Saturday evenings from their residents, with support from Bad Fun, Joy Social, Atike and Marley, and Sharples.
Mancunians are urged to come down and sip their way through show-stopping cocktails - which will only set you back £6.50, with your first drink free - while enjoying a delicious tea at their street food market, before discovering hidden rooms and innovative interactive tasting experiences late into the night.
You'll be able to throw some darts while chugging colour-changing cocktails, create your own drink through a card game with a bartender, and there's even an absinthe bus.
The award winning line-up for this year's festival includes 20 Stories, 7 Sins, Arcane, Blank Canvas, Bunny Jackson's, Cottonopolis, Dishoom, Flight Club, ONE EIGHT SIX, Science + Industry, Speak in Code, Stylist Loves Laurent-Perrier Bar, Tattu, The Alchemist NYS, The Botanist, The Washhouse, Whiskey Jar and Wood & Company.