Lager has gained itself a rather unfair negative reputation over here in the UK, from football hooligans swilling watery pints of Carling to the poor taste of most cheap offerings you'll find in the pub.
But this bad press is thoroughly undeserved. Lager is a lot more versatile than it's given credit for, and nothing beats a cold, refreshing pint of it on a hot summer's evening - or any time of year, to be honest.
One place where lager is most certainly king is We Are Lager Festival - although you wouldn't expect anything less, would you?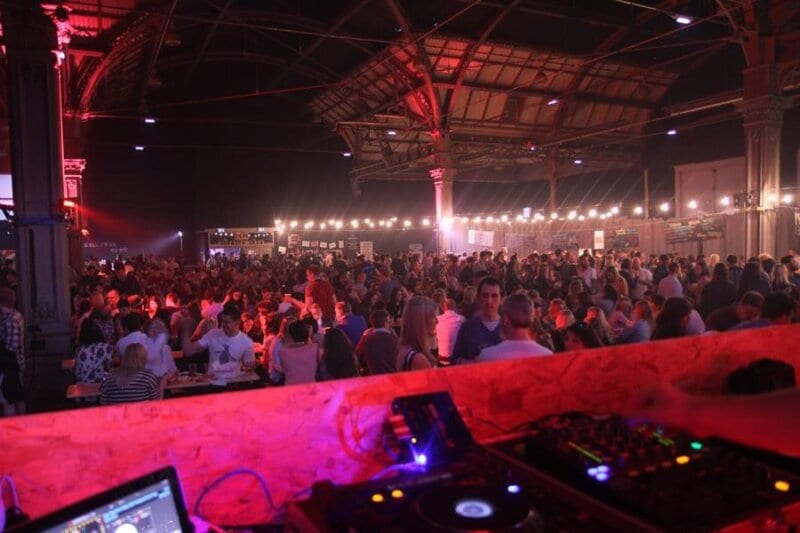 They're on a mission to rid the popular beer of its bad reputation, and as such are hosting the UK's biggest lager festival as a celebration of all things… well, lager. The four day extravaganza will take place under the roof of one of Manchester's most iconic Victorian buildings, Upper Campfield Market Hall.
It's 'a beer festival with a difference', and if you take a look at the brews they have lined up you'd be hard-pressed to disagree.
If this sounds right up your street then today is your lucky day, as the good people at We Are Lager are giving away two all session passes for the entire festival, £100 worth of food and drink tokens as well as a room at the Deansgate Hilton for Thursday April 4th. Entrants must be over 18, for obvious reasons.
And if the promise of the world's finest lagers isn't quite enough to get you interested - for some bizarre reason - then there'll also be some incredible food on offer from the likes of El Taquero, Dim Sum Su, Get Chucked, The Mac Shack, and Off The Wheaten Track.
On top of that there's going to be some great music throughout the festival, which runs from Thursday April 4th to Sunday 7th.
To be in with a chance of winning all of this, all you have to do is like The Manc on Facebook, tag a friend/partner/random person who you'd like to take with you in the comments of this post, and then share the post. A random winner will then be selected from all the entrants. Good luck!
For more information about the festival itself, you can check out the We Are Lager website here.
Location: Upper Campfield Market Hall, Barton Street, Deansgate, Manchester M3 4NN
The full brewery list:
Omnipollo
Mahr's Brau
Cloudwater
Collective Arts Brewing
Kona Brewing Co
Lervig
Paulaner
Budweiser Budvar
Manchester Union Lager
Lost & Grounded
Pillars Brewery
Moor Beer
Mondo Brewing Company
Pyynikin Brewing Company
Innis & Gunn
Lucky Saint
Northern Whisper Brewing Co
Geipel Brewing
Hacker Pschorr
71 Brewing
Round Corner Brewing
Donzoko Brewing Company
Braybrooke Beer Co