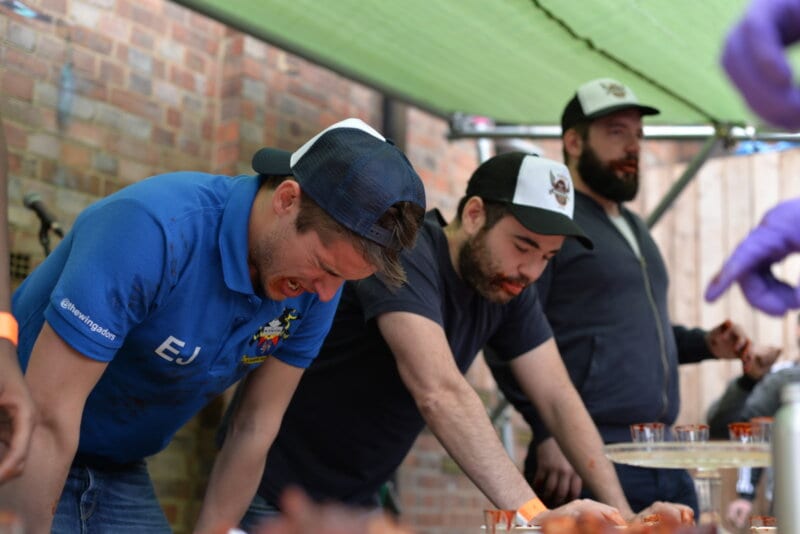 The UK's biggest chicken wing festival, Wing Fest, touches down in Manchester next month and it is going to be one hell of a weekend.
The two day festival, which takes place over Saturday September 14th and Sunday September 15th on First Street South in Manchester city centre, will be home to street food traders, bbq teams and pop-ups who will all be competing for the title of 'UK's best chicken wings'.
And for those who like their wings very, very, very hot, there's going to be a hot wing challenge that is guaranteed to melt your mouth.
Dr Sweetsmoke's Lava Wing Challenge is pretty straightforward, simply eat six Lava Wings as fast as you can. You then have to last a further three minutes without drinking anything or wiping your face.
Sound easy? Well, think again - it's the hottest wing challenge in the UK and only two or three people manage to complete it every year.
Up until 2016 the challenge was even hotter, with contestants having to down a shot of pure capsaicin from a glass rimmed with Lava Sauce after eating the six wings.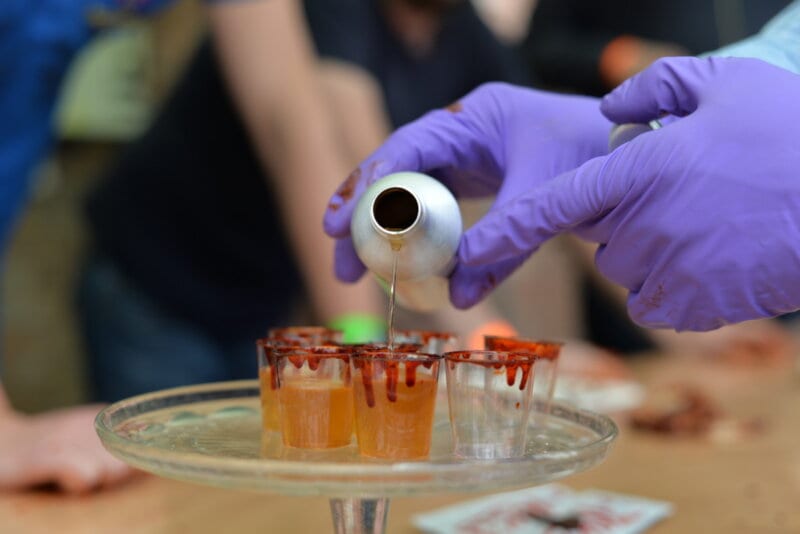 For legal reasons, you'll no longer have to neck one of these danger shots, but this step has been replaced by something just as lethal (and more legal).
Dr Sweetsmoke brews and strengthens his infamous Lava Sauce over a 12-month period. The last time Wing Fest tried to test what Scoville Heat Unit the sauce was, the kit they had couldn't go high enough to measure it.
So beware, this challenge is strictly for the bravest - or most foolish - out there. To get involved grab yourself a ticket and they'll email you the details of this and other challenges taking place over the festival.
And if you can't wait to try Dr Sweetsmoke's Lava Wing Sauce, they're testing it tomorrow and need three brave souls as guinea pigs - you can contact Wing Fest via social media to volunteer.
Chicken wing-loving citizens can still purchase tickets for the event here - but you'll need to hurry as they are selling quickly!