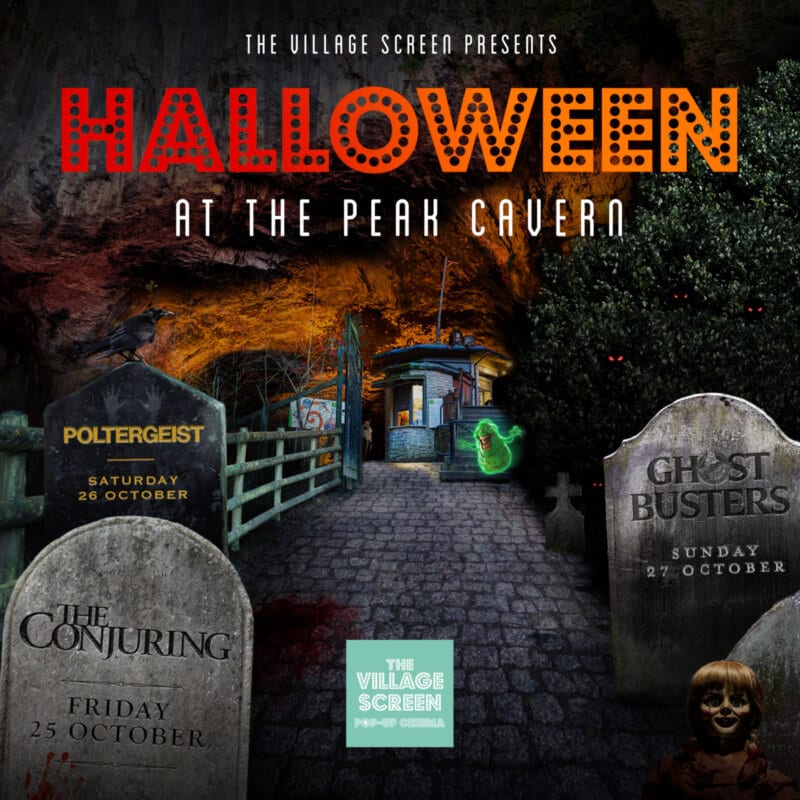 If you're feeling brave this Halloween then get yourself over to the Peak District to watch a load of spooky Halloween classics in a cave.
That's right, The Village Screen is returning to the Peak Cavern cave this Halloween, bringing a load of scary films with them.
There'll be live music before each screening alongside a selection of street food and the Village Screen bar, as well as cinema staples like popcorn and ice cream.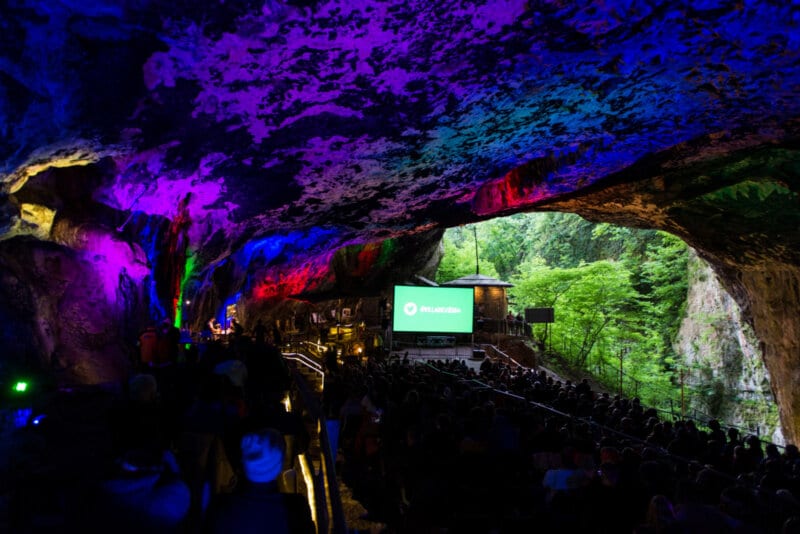 It's not the first time Village Screen have taken over an unusual venue like this, previously they've hosted events in Manchester, Sheffield and the Peaks, screening cinematic classics in Victoria Baths and Gorton Monastery among other locations.
This will be their third year at the Peak Cavern. As well as being open daily for guided tours, the cave in Castleton - also known as 'The Devil's Arse' - is a popular venue for concerts and film-showings.
This time round you can catch screenings of The Conjuring, Poltergeist and Ghostbusters at the end of October.
Timings:
Friday October 25th: The Conjuring – Doors open at 18:30, film at 20:30
Saturday October 26th: Poltergeist – Doors open at 17:30, film at 19:30
Sunday October 27th: Ghostbusters – Doors open at 17:30, film at 19:30
For more information and to get your hands on tickets, head over to the Village Screen site.