Manchester's bourgeoning street art scene has been captured and packed into the pages of a brand new book which has officially hit shelves this month.
Local author Eddie Taiwo has explored every corner, nook and cranny of the city centre to track down the city's most stunning mosaics and murals; building out a bumper catalogue of more than 200 photos titled Manchester Street Art: Graffiti, Murals & Mosaics.
A mixture of new and old, the book contains sketches you can still find plastered across the city centre's brickwork today, as well as pieces which have long since been scrubbed away.
Images range from the artistic to the political – with snaps of rainbow-dunked skate ramps sharing page space with furiously-scrawled statements painted during the dead of night away from prying eyes.
One example of the latter is the 'the north is not a petri dish' graffiti – which appeared on the Piccadilly Gardens Wall in the wake of tier restrictions in October 2020 (before being preserved by Manchester City Council).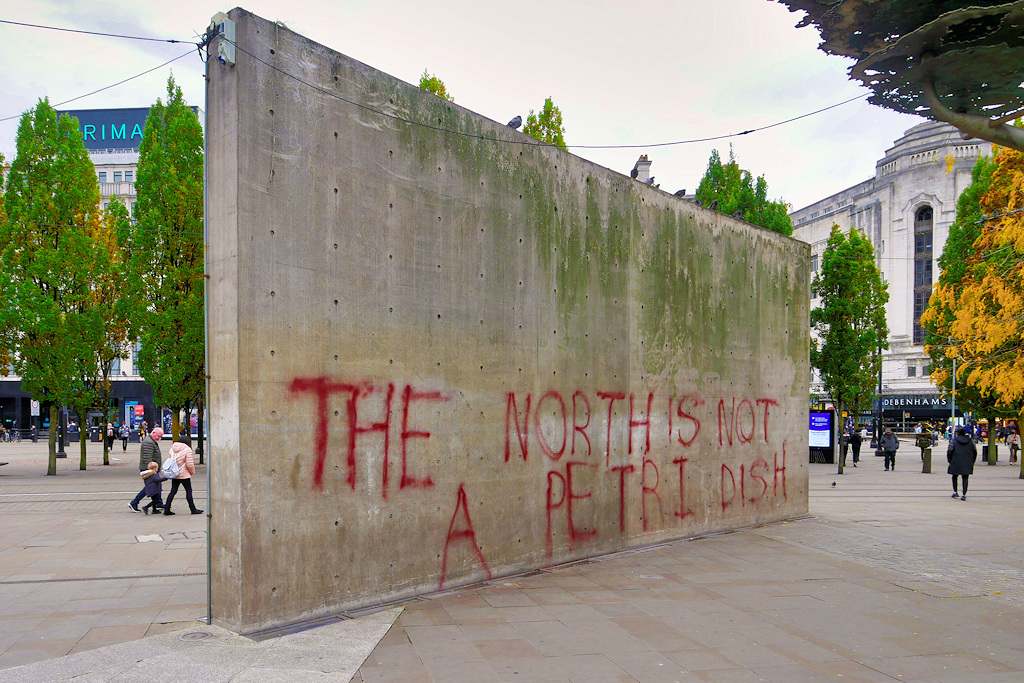 Manchester Street Art: Graffiti, Murals & Mosaics is described as casting "a spotlight into rare and unseen photos of hidden works of art for art lovers, artists, historians and students to appreciate and admire."
Ed explained: "I created this book as a way of giving representation to artists who may not be able to have their works displayed in prominent art galleries, which can at times be a closed and exclusive community.
"The street itself is a gallery and I hope this book helps readers to acknowledge that some of the UK's best street artists are from or reside here."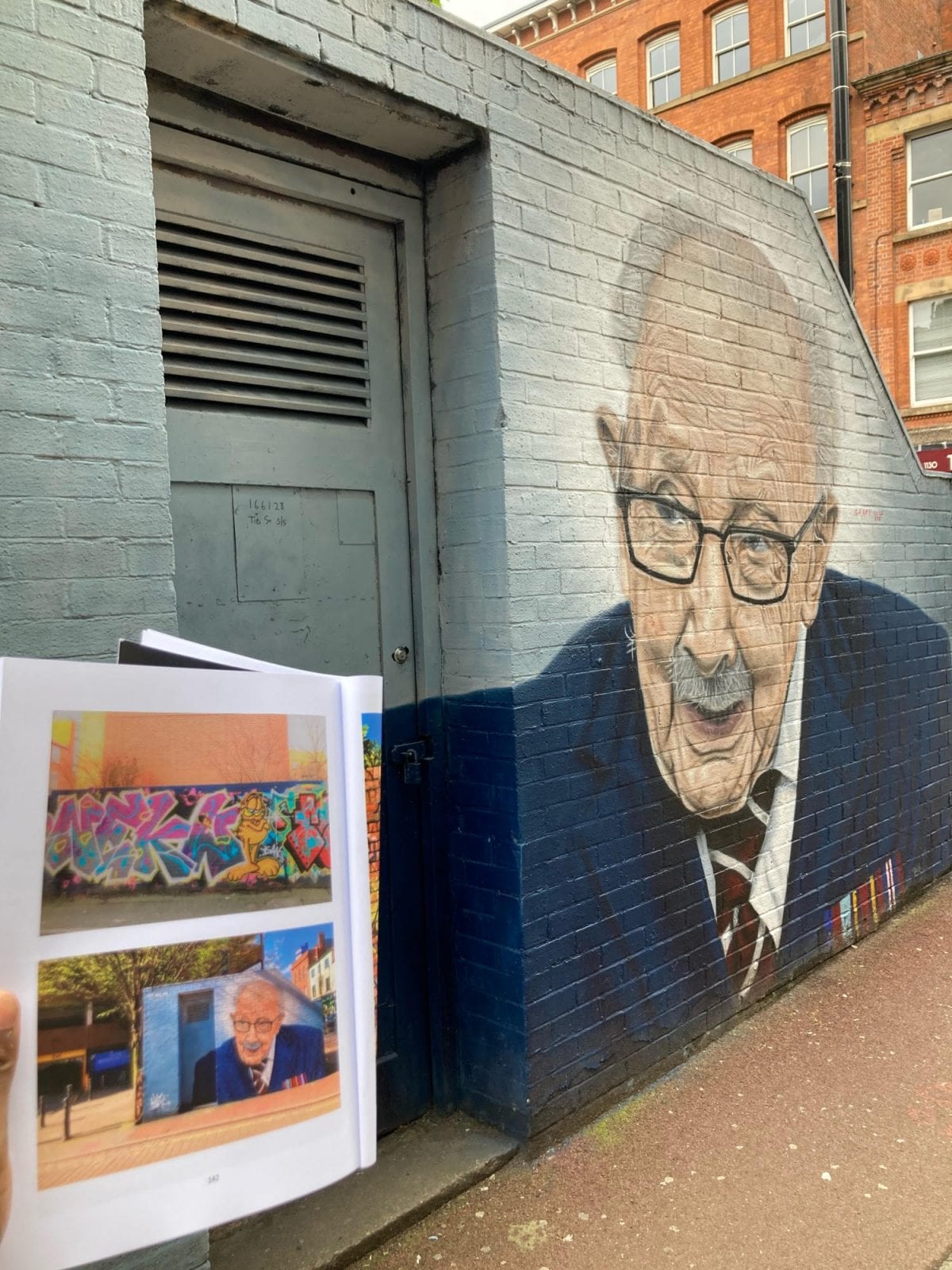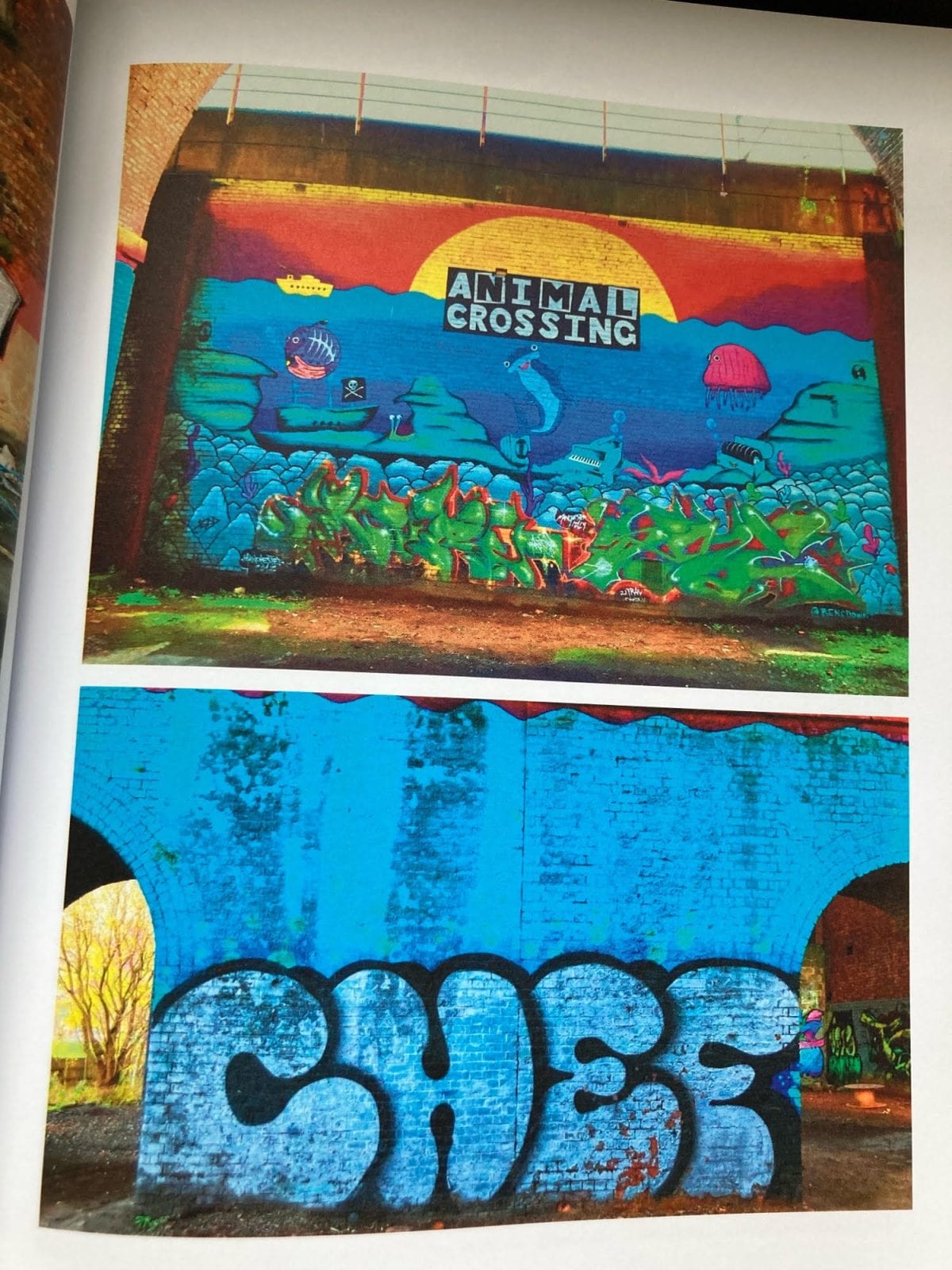 He added: "During the height of the COVID pandemic the adage 'if these walls could talk' took on an almost literal meaning as messages of hope were painted along buildings , rods and underpasses to let us know that we're all in this together."
"Art and design is about seeing the beauty in everything and all you need to do so is to have an open mind."
 Manchester Street Art: Graffiti, Murals & Mosaics is available to buy online at Amazon here.
Instagram: @eddie_taiwo