Stockport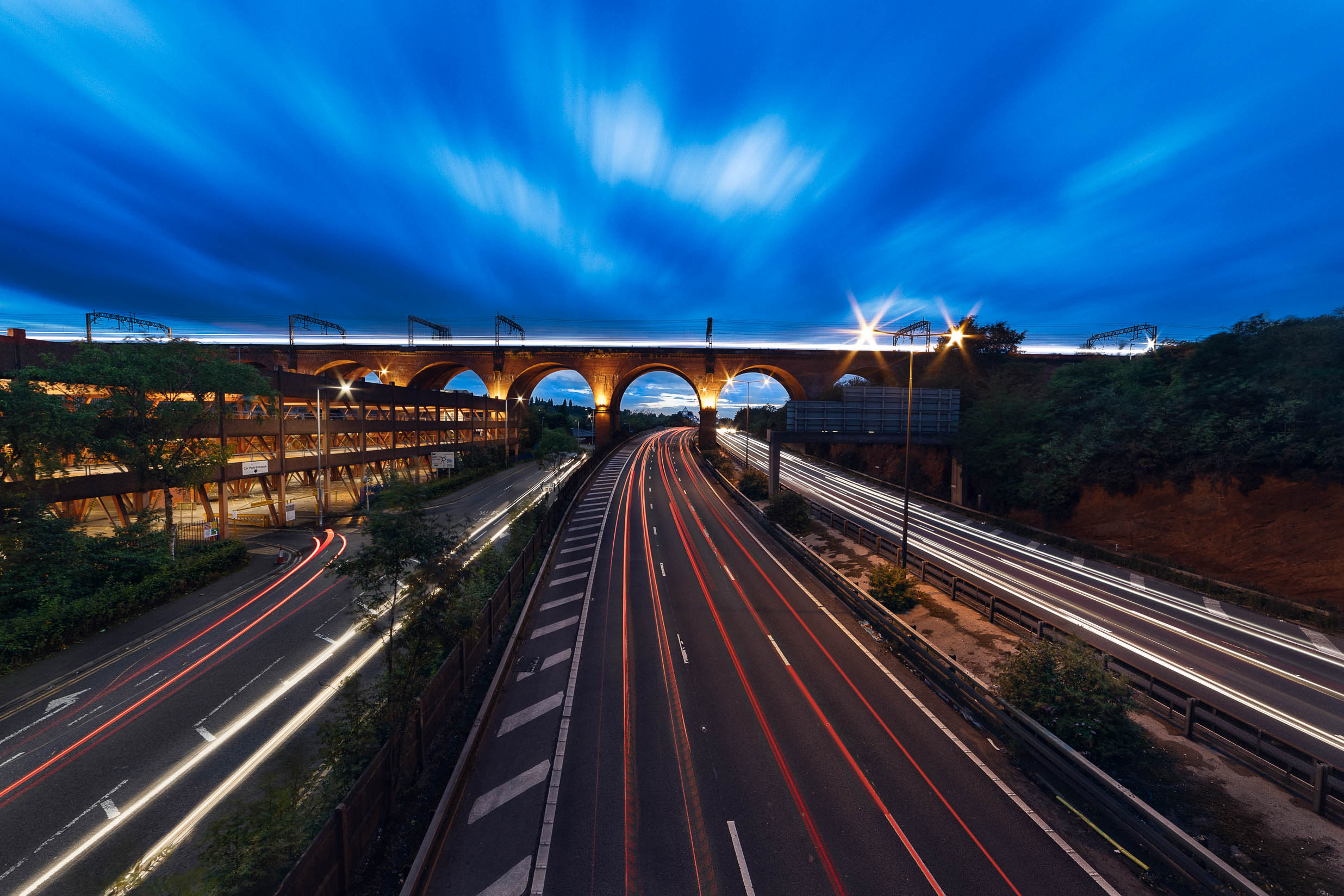 Got a free day to spare and looking to fill it up with cool northern delights? Or are you simply in the Stockport area and in the mood to go out and about? Stockport offers a range of things to do, see, and eat. Here's why we think this borough's the bee's knees.
You may have read about infamous northern artist L.S Lowry here, and if you're a fan of his work, you'll already be familiar with the Stockport Viaduct. The beautiful brick structure stands at 111 feet tall and 1786 feet wide, and is often featured in Lowry's work as an example of the imposing industrial architecture towering above the individual. When you're looking for things to do in Stockport, we highly recommend a visit to this iconic spot to take in the glorious views of the borough's skyline.
It was built in 1839 by architect John Lowe in partnership with engineer George Watson Buck. Little did they know that the viaduct would become the most iconic part of the Stockport skyline. If you're travelling north from Stockport train station to Manchester Piccadilly, you'll cross the viaduct on electric lines added in the 1960s. If you're already impressed by the inspiration of one of the north's most famous artists, then oh boy Stockport has some goodies in store for you.
Things to do in Stockport #1: Take in the history
The Underbanks was a thriving Victorian shopping street, and during the Industrial Revolution, it was the finest shopping street in Stockport. There were milliners, hosiers and curriers all plying their trades in the 30 shops that lined The Underbank. The street was so impressive that a man named Jacob Winters decided to open a jewellery shop at number 23. He was pretty inventive and installed an automated clock with a soldier, sailor and Old Father Time indicating the time. But his handiwork didn't stop there – he also built a water-powered device that lowered his window display into the basement for safekeeping while the shop was shut!
During lockdown, Stockport council took the opportunity to give The Underbanks some much needed TLC with a major rejuvenation project , including new street lighting and outdoor furniture so you can really soak up the historical atmosphere. We recommend taking a cuppa and a snack down on a sunny day to soak up the historic surroundings. It will quickly become one of your favourite things to do in Stockport. You can find more free things to do in Stockport here.
You can visit one of the 3 remaining Jacobean cage newel staircases left in the UK at Staircase House. The structure dates back to 1618, and because of some nifty architecture, the staircase is not fully enclosed like we're used to seeing but is held up in a cage-like structure as the name suggests. Local volunteers fought to preserve the house which ended up being bumped to a Grade II* listed building. Now it stands as a museum that gives you an insight into mediaeval and renaissance Stockport and provides a great thing to do when you're looking for a Stockport rainy day activity.
Things to do in Stockport #2: Experience local culture
Stockport is a borough bursting at the seams with its own culture. Some of it is so big it has its own documentaries on Amazon Prime ! Massive indie band The Blossoms are Stockport born and bred. Literally. All of them were born at Stepping Hill Hospital and lived a short distance from each other and something, call it fate or location, brought them together to make music. Since then The Blossoms have been nominated for some of the most prestigious music awards in the UK and released streams of classic bangers – do you feel the same, my Charlemagne – anybody?
When you're looking for things to do in Stockport on a day out, swing by The Savoy Cinema. It's a glitzy homage to the roaring 20s with 100 years of history and love. The Savoy has been a cinema, bingo hall, and for a brief sad period even derelict. But the local community fought hard for the full restoration of The Savoy to a cinema, and you can now go and watch current films with modern tech in a glamorous art deco setting.
Want something a bit different to do in Stockport in the evening, then you'll need to head to The Plaza. The Stockport Plaza Super Cinema and Variety Theatre is another incredible feat of architecture sitting right in the borough. You can catch a live performance of theatre or music, see a movie or simply experience fine dining at their restaurant. It's the destination to get glam and be entertained.
Stockport culture tickling your fancy? Find out more cultural things to do in Stockport here.
Things to do in Stockport #3: Grab some good grub
After a long day out and about doing things in Stockport with family & friends or even by yourself, you'll need to stop and eat, and there's plenty of delicious establishments to choose from.
What else would you expect from the home of one of the best chippy teas in the UK? That's right, Taylors was named in the 'Official Guide to the UK's Quality Fish and Chip Shops', an annual award it always wins, hosted by National Federation of Fish Friers (NFFF) and Sarson's vinegar. 70 year old owner Annie Wallace prides herself on the chippy's dedication to sourcing the best fish and potatoes to serve its patrons. She's also been awarded an OBE for how well she treats her staff – happy people make the best fish & chips, obviously.
If you're in the mood for something other than a chip shop dinner, then you can head to Heaton Moor, which is lined with amazing eateries to satisfy any craving. You can get a hearty Italian meal, Spanish tapas, homely Eastern European food and even better you can top it all off with a wine tasting down the road if you want. Anything is possible, that's what makes eating out one of the best things to do in Stockport.
Make sure you keep up with all things Manc by following us on Instagram, Twitter and Facebook.