Art & Culture
The forgotten 'Record Shack' that was a Manchester mainstay for over 20 years
Sporadic opening times and a mass of vinyl stacked from floor to ceiling set this vinyl 'shack' apart from other record stores in the city.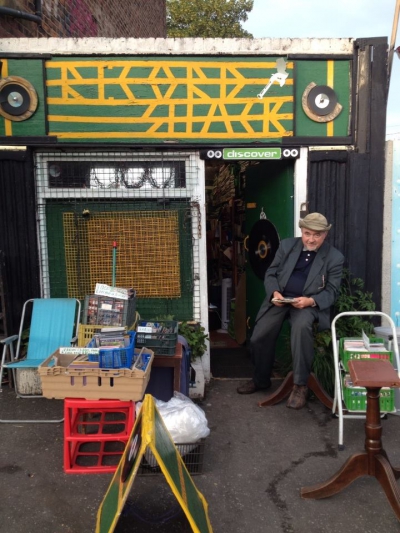 Over on the border of Whalley Range and Moss Side, for over twenty years sat a tiny little green shed full to the brim with dusty 7, 10, and 12″ records.
A place of myth and legend, by all accounts, the shop was just as mysterious and unconventional as the man who ran it – an Irishman by the name of Mike.
Filled with box after sagging box, all overflowing with dusty vinyl, and with perhaps two square feet of floor space to stand in, the Record Shack was famously filled with thousands of records in no discernable order, mostly collected from charity shops and car boot sales.
At the door would sometimes sit a selection of racks with an A-Z of soul, funk and pop albums, with more shelves bursting with hundreds of 7″ records mostly dedicated to pop from the 80s and 90s.
Elsewhere, Mike's own personal love of jazz was reflected in the massive collection, which reportedly spanned every genre all the way from the 1930s to 1990s.
His shop was tiny, really tiny, and we've heard from quite a few who visited that he wasn't normally that pleased to see you in there, either.
Rather, many speculated that the store functioned as an outlet for his own record-hoarding tenencies, and that he just happened to be there, as opposed to being on hand to help you actually find anything.
Not one to be held down by such conventional norms as opening and closing times, Mike opened the Record Shack as and when he liked. Sometimes that would be two o'clock in the afternoon, sometimes it might be five or six at night.
Manchester DJ and musician Konny Kon of Children of Zeus told The Manc: "He was always grumpy, he'd just turn up at 2pm if he wanted to.
"Sometimes he'd just open whenever he wanted in the afternoon, and it was like you were doing him a massive disservice by actually being in the shop and buying anything like he would get pissed off, like he didn't want people to be in there.
"One day I went in there and if you haven't been in there the back of his shop you just couldn't reach anything because it was just records, piled on top of records, piled on top of records, like three stacks deep, like you couldn't get there.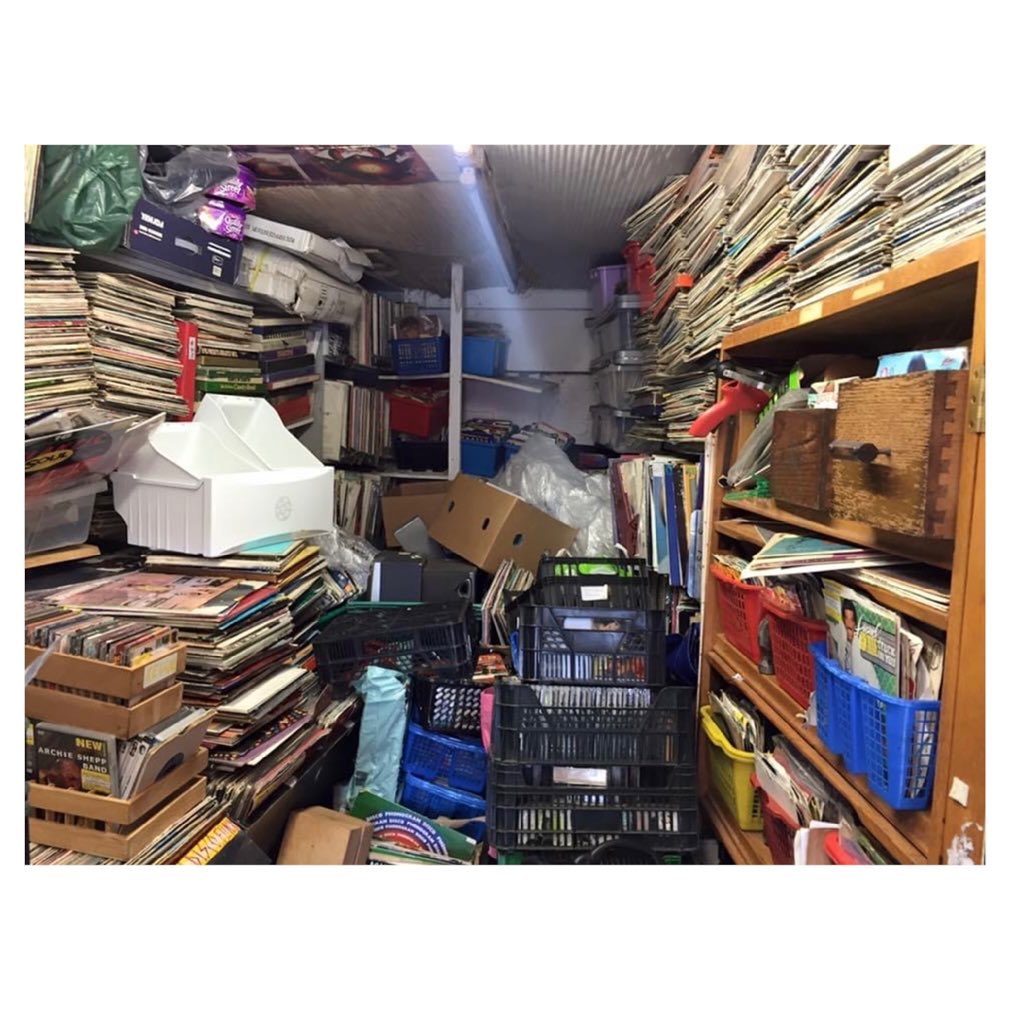 "So one day […] I was interested to find out what was at the back […] so I was like, erm, 'what's the records at the back of the shop?' and he got really annoyed and was like 'why does everyone always ask that? What's wrong with the records at the front?'
"And I think that kind of sums up his whole shop."
This disregard for opening times meant that even some of the city's most avid crate diggers never actually got a chance to step inside.
Andy Newens, a vinyl enthusiast and long-time Manchester DJ, told The Manc: "I went many times but never saw it open.
"I often wondered what was in there and always just ended up going to Chicken Run instead."
Those who managed to get inside would find piles on piles on piles of records, with seemingly no system of management to them whatsoever. Still, it appears that Mike did know where things were – to the surprise of one visitor.
Whalley Range resident James Greenwood, a label owner and part of the Manchester DJ collective Supernature Disco, told The Manc: "I last visited the Record Shack just after the first easing of Covid restrictions when the pandemic had first hit.
"He'd set up a few records outside so I bought a couple of disco cheapies. Then I didn't see it open again. I'd often see him walking that way but never to the Shack.
"I first moved to Whalley Range eight years ago and went in to see what sort of stuff he sold. The shop was total chaos and seemed to have zero order to it.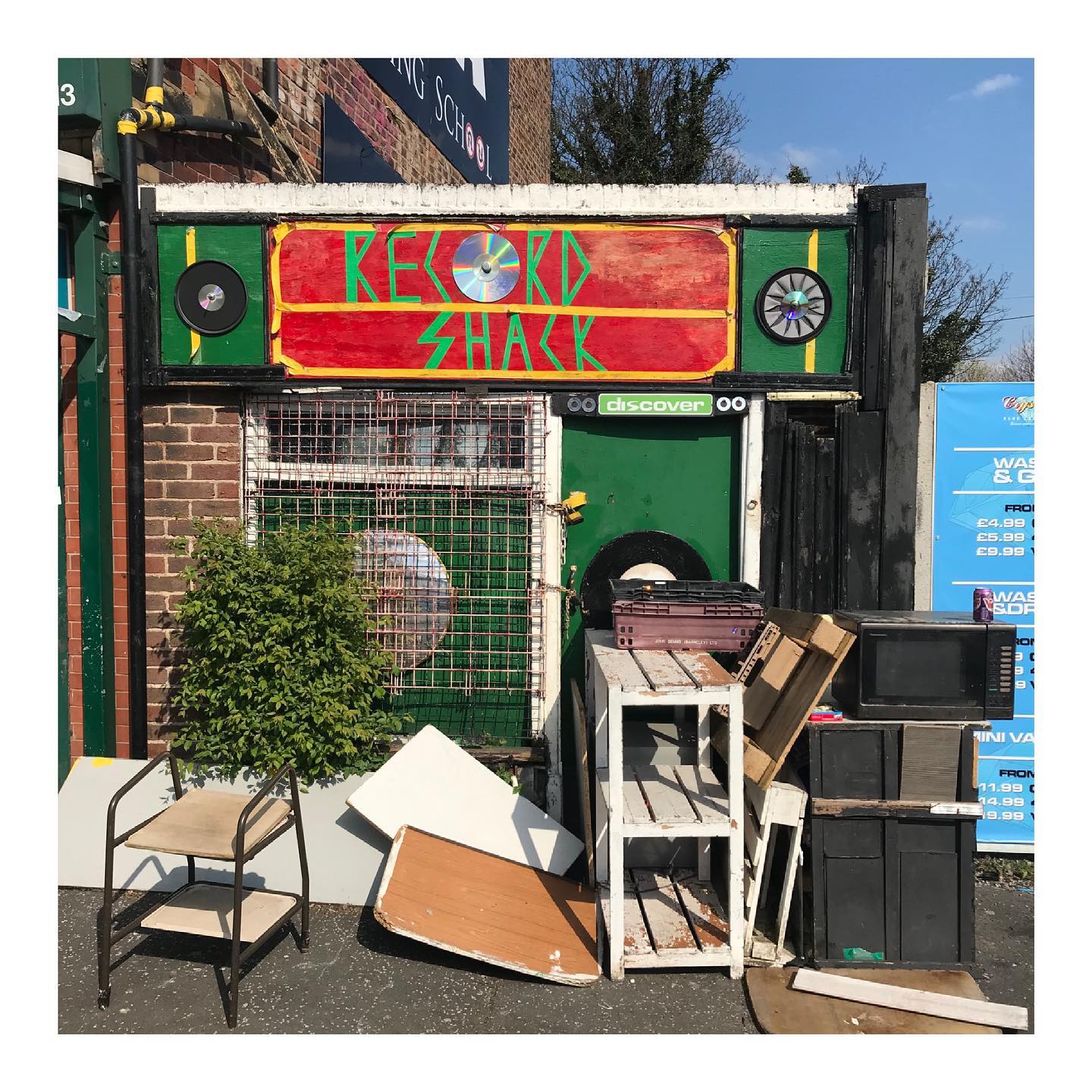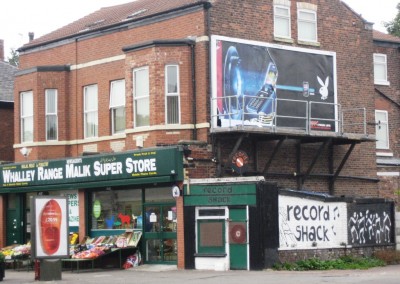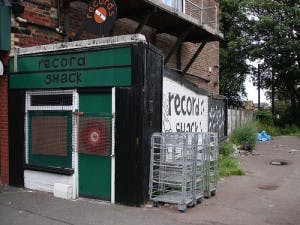 "I was looking for some KISS stuff at the time and asked if he had any in. He pointed at a stack in the far corner of the shop and said to me "just behind there on the bottom shelf should be some KISS albums" and sure enough there were.
"I was pretty stunned that he knew where to find stuff amongst all those stacks and shelves. Like I say, it seemed to have no order whatsoever."
Read more: Rampaging bull shot dead by police after 'charging' near primary school in Cheshire
Now closed after some twenty-odd years, the RecordfShack still lives on in the memories of many of the city's vinyl enthusiasts.
One avid vinyl blogger wrote of a visit: "A few times I've tried to befriend the owner in the vain hope that once in his inner circle he would lead me quietly to the hidden stash of rare records but by this visit I had accepted that this probably doesn't exist and the shop is not so much a shop as a glorified storage unit for a pretty chronic hoarder.
"Maybe the holy grail does exist in the melee but I was happy to pick up "Dirty Cash" and a Candi Staton version of "Suspicious Minds" for £1 and move on."
Another enthusiast who had visited the shop wrote online: "It sells records and it really is a shack! This is a place of myth and legend and to even offer opening times would be ridiculous.
"I love this place for its chaos, confusion, dust, dirt, randomness and just pure vinyl mania. Having chatted to the owner he has always had the vinyl bug and can't stop collecting bag after bag of stuff with perhaps little saleable value but what the hell.
"I guess the scary truth is that when I'm his age perhaps my house will resemble this shop. I understand him …now is that a good or bad thing? We both also love Jazz…enough said!"
Do you have a memory of the Record Shack? If so, we'd love to hear it. Send your stories to us on Twitter @TheMancUk.
Feature image – Mancky.co.uk