Dozens of colourful, human-like statues have been placed in Manchester this morning for what will be the city centre's newest public art trail.
Created by the team behind Bee In The City, Gratitude is officially open to the public today and is a free exhibition made up of 51 sculptures.
The cluster of awesome, colourful sculptures will stand in St Peter's Square until September 12, before going on tour to Edinburgh and London.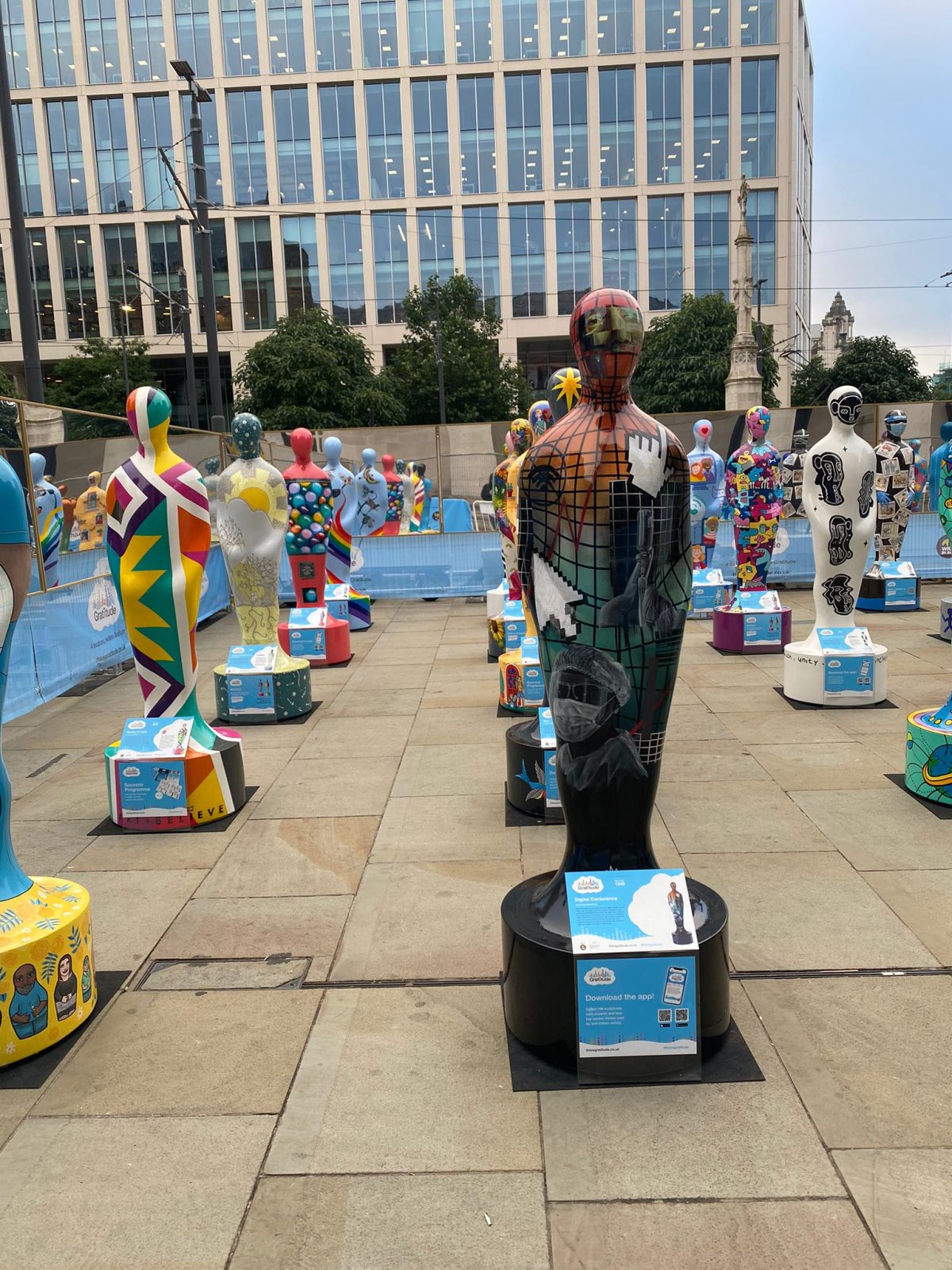 The sculptures were all designed by renowned artists and designers including iconic Scottish fashion designer Pam Hogg, renowned sculptural artist Andrew Logan, British fashion and textile designer Kitty Joseph, one of the UK's leading ceramic artists, Kate Malone and the project's creative ambassador Dame Zandra Rhodes.
Charlie Langhorne, Managing Director and Co-founder of Wild in Art said:  "Gratitude is set to be a beautiful and striking tribute which celebrates the incredible courage and dedication of the UK's NHS staff and all key workers and supports the vital work of NHS Charities Together.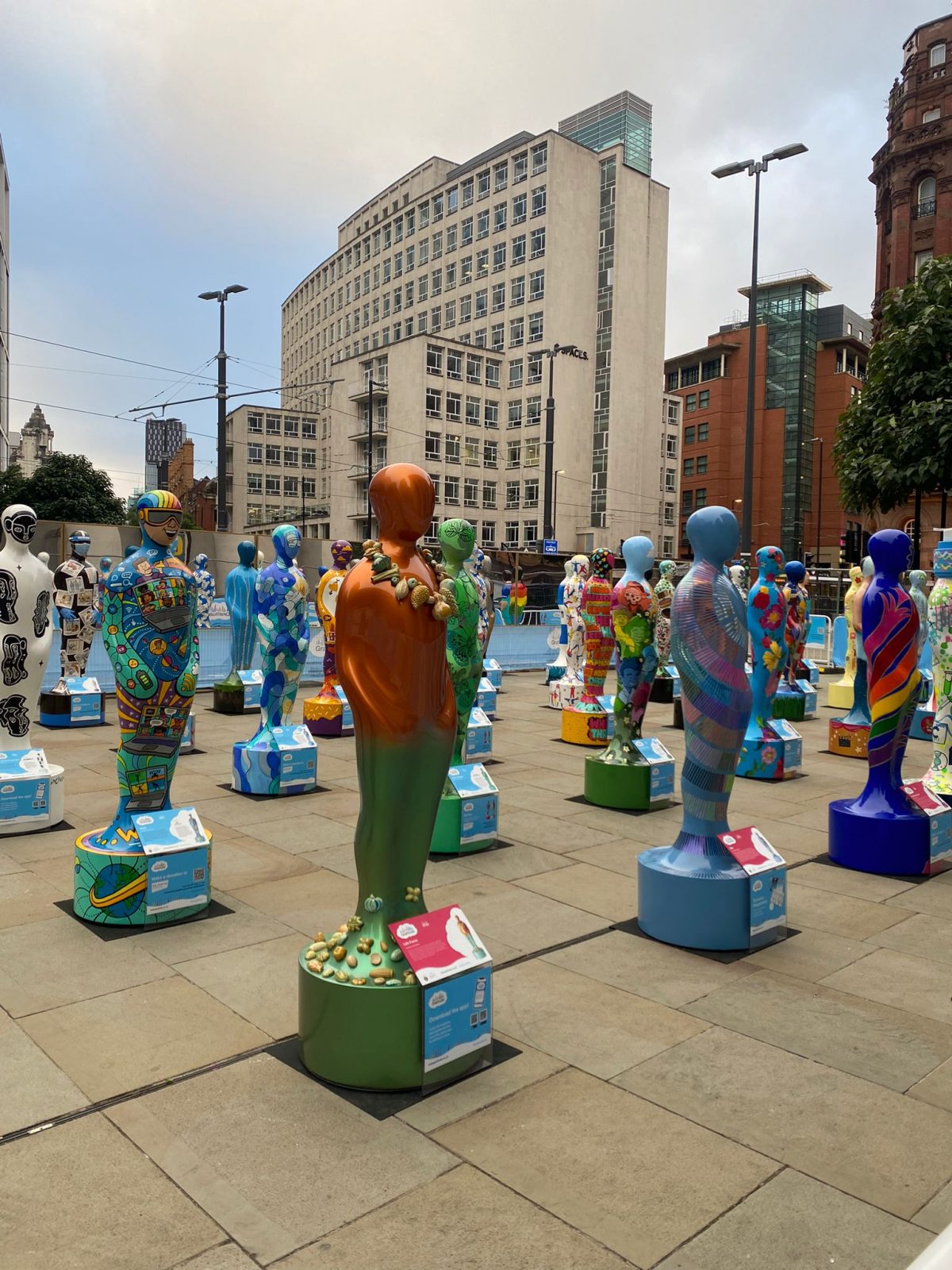 "We are delighted to be taking our tour to Manchester's St Peter's Square, after months of hard work from artists across the UK, who have dedicated their time and creativity to help us produce an installation which reflects our endless Gratitude for the care and kindness that all key workers have provided."
Gratitude will pay tribute to NHS staff and ALL KEY WORKERS for their ongoing courage and dedication during the pandemic.
Manchester artists involved include Lei-Mai LeMaow, Guy McKinley, Hammo, Jodie Silverman, Fernandes Makes, Karis Viola Lambert and Nomad Clan.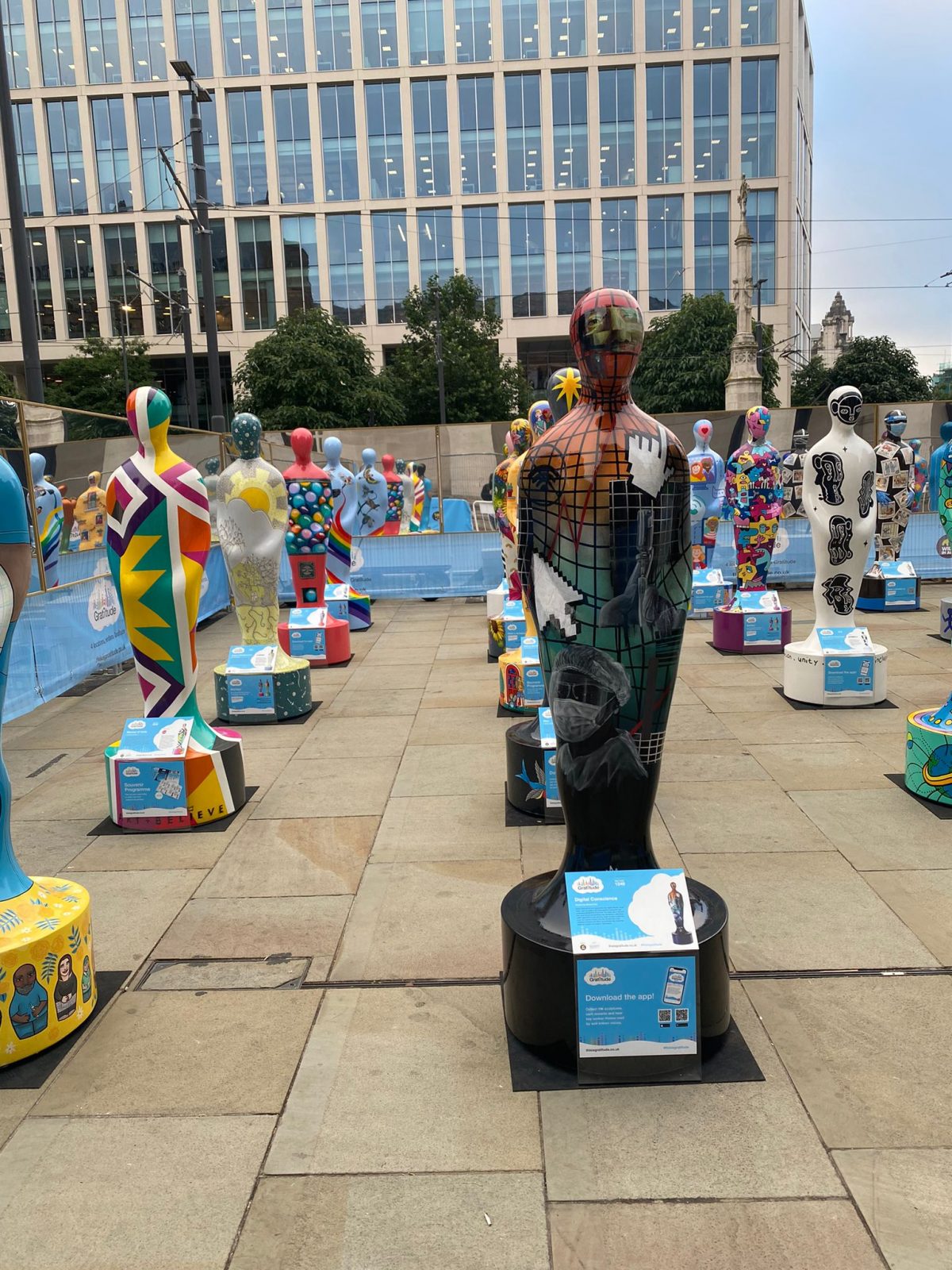 After the tour, the sculptures will be auctioned off in October, where substantial proceeds will be donated to 'NHS Charities Together', which supports the NHS, including its hospitals, ambulance services, community and mental healthcare providers and vital partnerships.
Free tickets will be available to reserve for each location on the Gratitude website here.