Audio
Highest Point Festival 2023 – everything you need to know as summer of live music kicks off up north
Who's ready to kick off festival season then?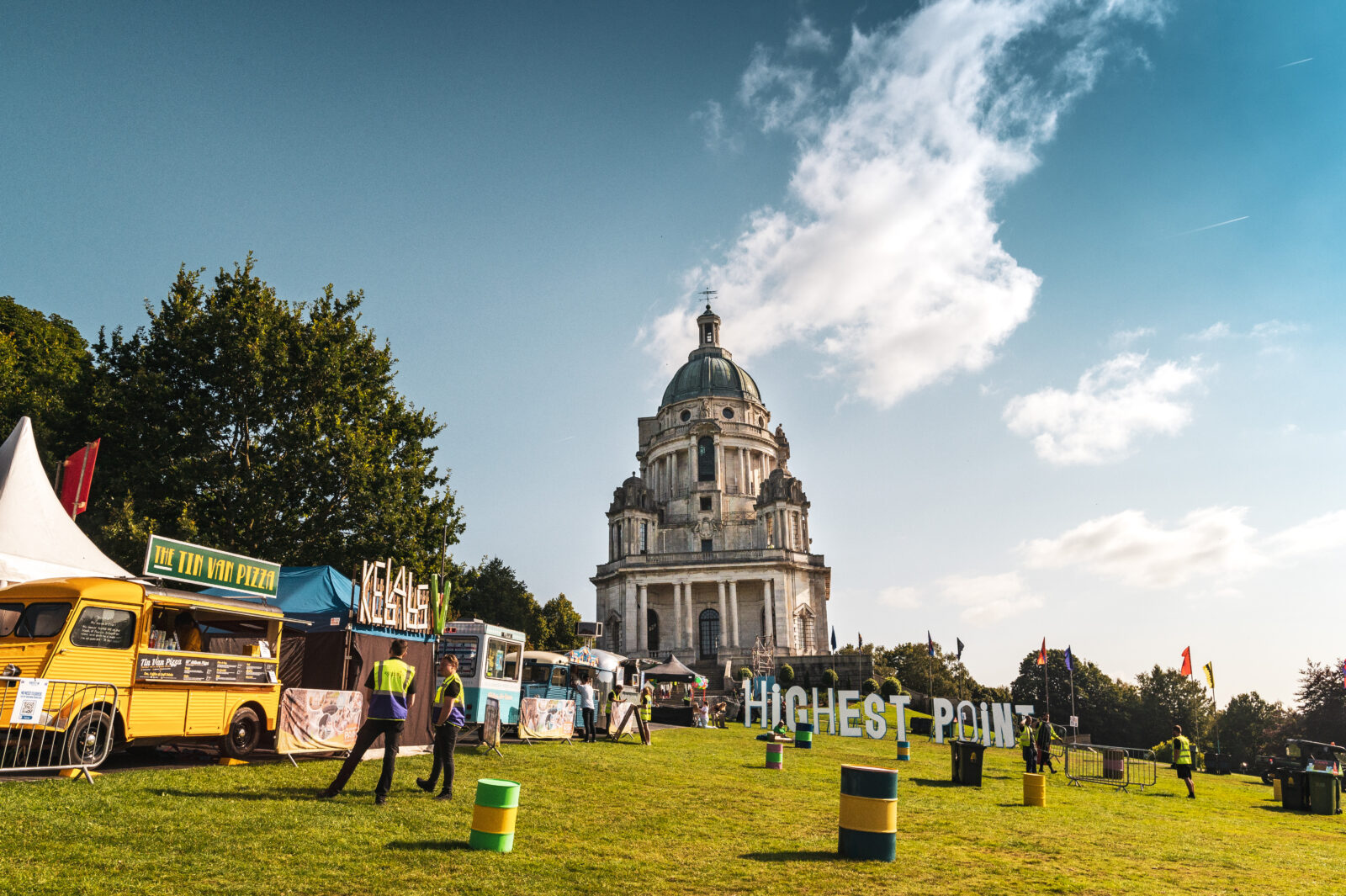 Our favourite time of the year is about to kick off, as Highest Point launches us head-first into festival season.
The massive open-air music event begins tomorrow and promises another bumper weekend of music, food and activities, as well as a whole day dedicated to families.
Set in one of the most picturesque locations of any northern festival, Highest Point will lure in around 35,000 music-lovers over the next few days.
It paves the way for the summer of live music across the north west, including Parklife, Bluedot, and Kendal Calling, plus the Sounds of the City series at Castlefield Bowl.
Highest Point Festival was first set up in 2018 as a tribute to the late Chris Glaba, who started A Wing alongside Richard Dyer and Jamie Scahill but tragically lost his short battle with cancer in 2016.
Now, it says its ultimate goal is to 'create a legacy music festival, to join all of the other amazing events that happen in the city, that the people of Lancaster can be proud of'.
So if you're digging out your best festival fit and getting ready for a weekend of dancing in the fields, here's what you need to know about Highest Point Festival 2023.
When and where is Highest Point Festival 2023?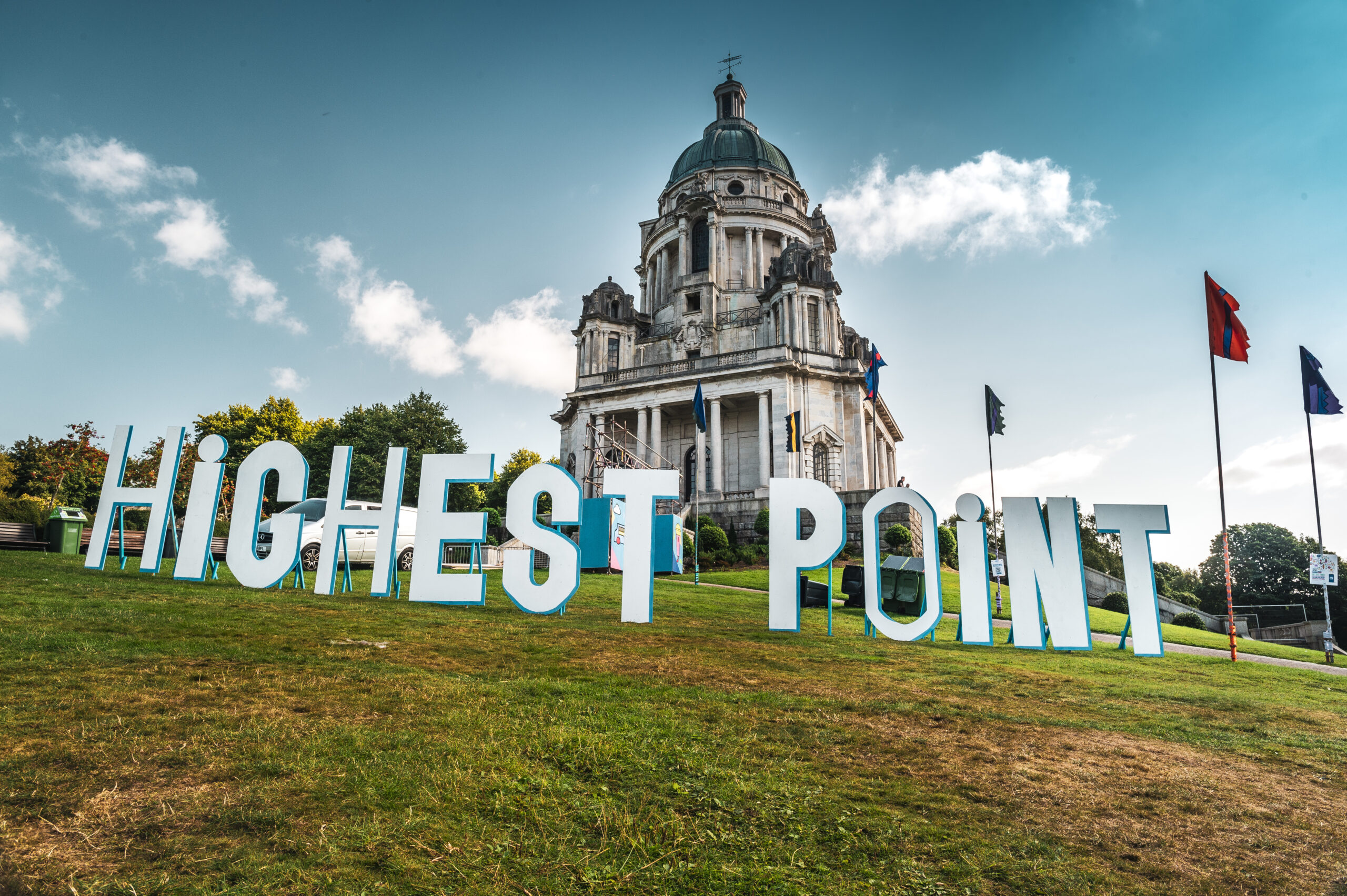 This year's festival will run between Thursday 11 and Sunday 14 May, back at the beautiful setting of Williamson Park in Lancaster.
The entrance to the park is located on Wyresdale Road, LA1 3EA.
If you're using public transport, get the train to Lancaster and then either walk the 30 minutes to the park or take a 10-minute taxi.
Road closures are in operation so if you're driving, follow the signs to the customer car park at North West Auctions, Wyresdale Road, LA1 3JQ.
Who's on the line-up for Highest Point Festival 2023?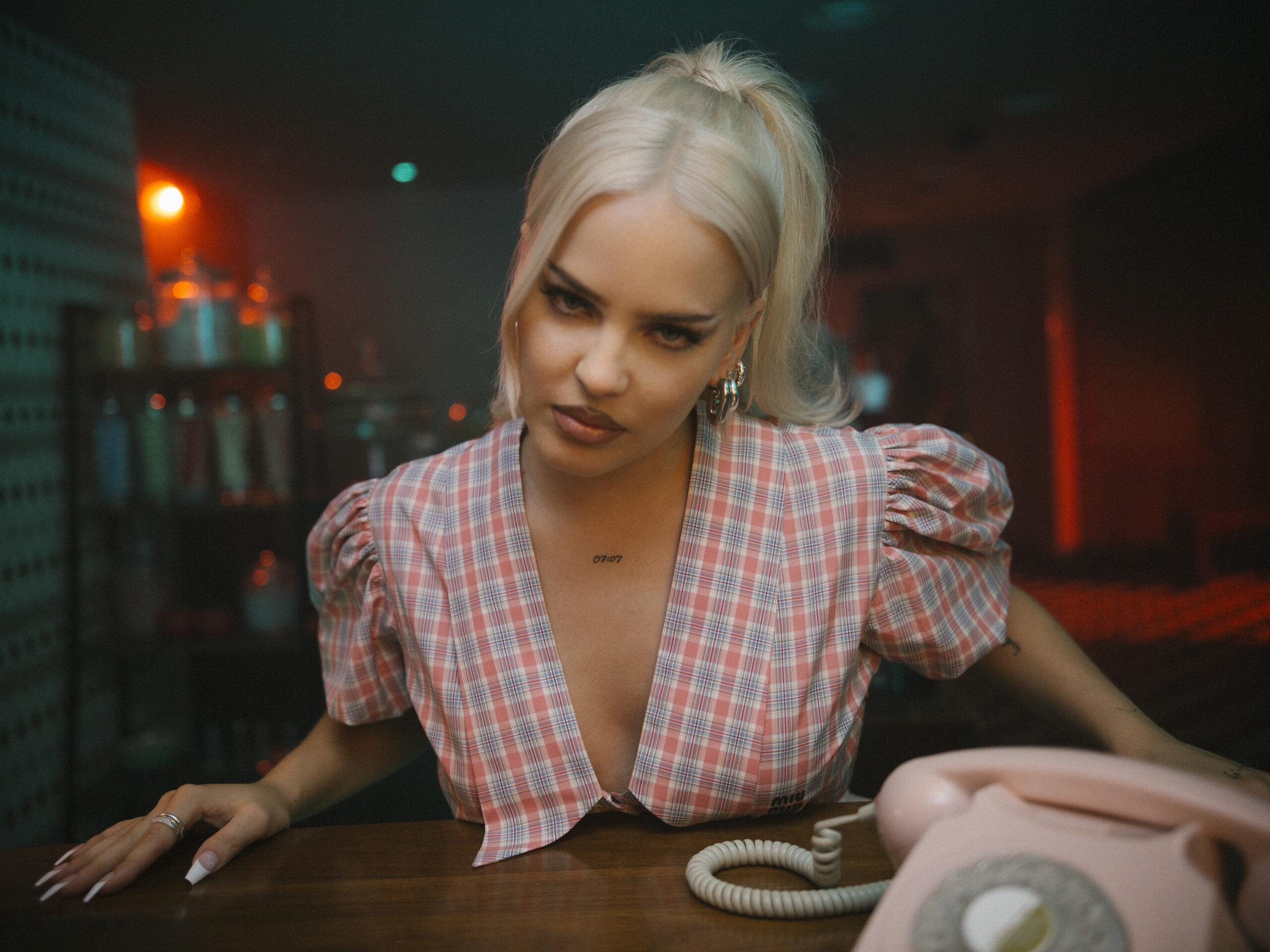 Headliners at Highest Point 2023 will include Bastille, Anne-Marie, Sub Focus, Freya Ridings, Friendly Fires, Craig Charles, and Wigan's very own chart-toppers The Lottery Winners.
There'll also be a special launch night on Thursday, headlined by Hacienda Classical.
The music is split across six stages – the main stage, the Chris Glaba Memorial Stage, The Sundial, The Woods, The Dell Inn and Bushrocker HiFi at the Waterfall.
Keep reading for the full line-up, including who's playing which day.
Highest Point Festival 2023 tickets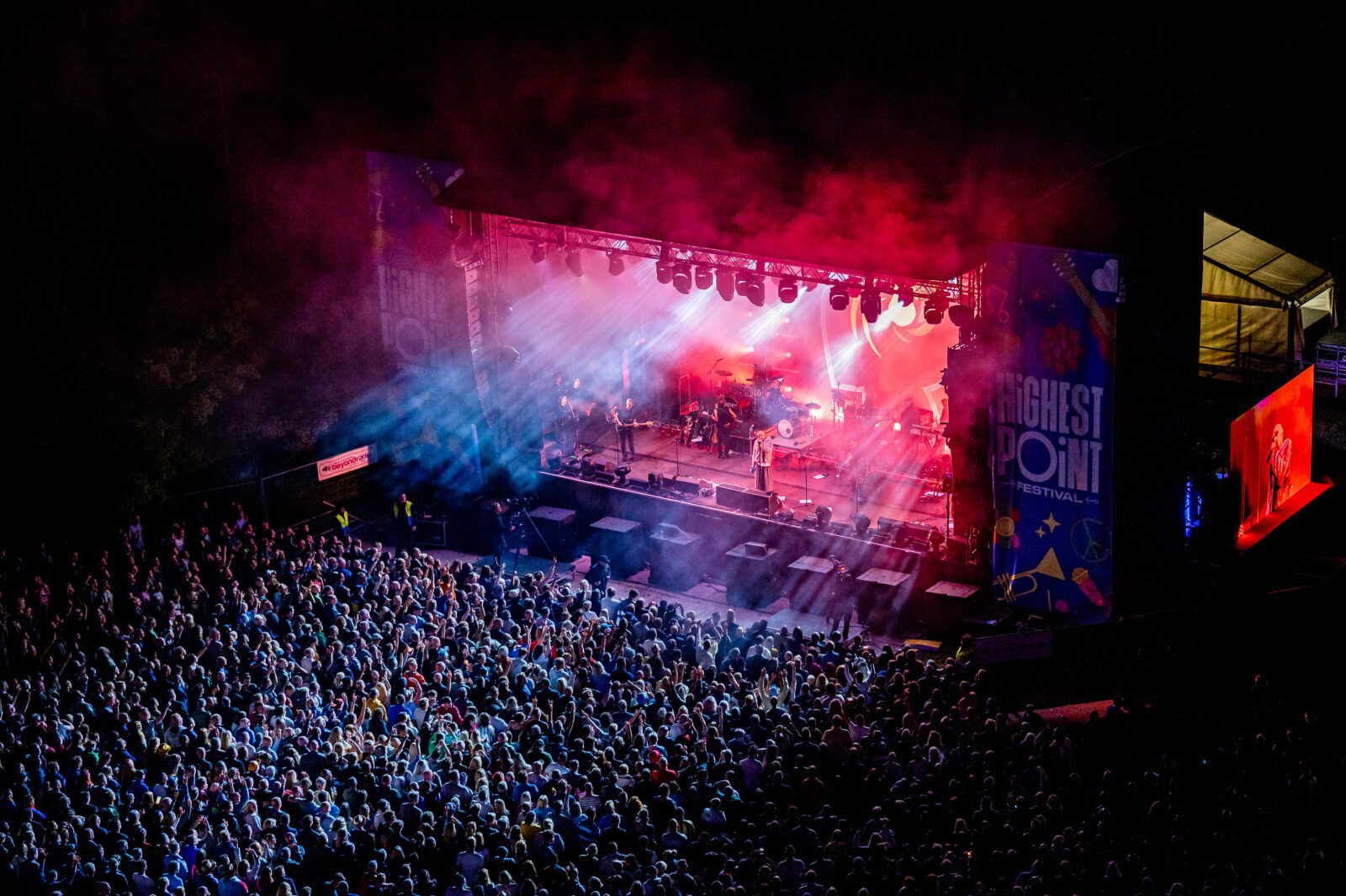 Tickets for Highest Point 2023 are priced as the following:
Adults: £145 for weekend tickets, £39.50 Thursday, £69.50 each for Friday and Saturday.
Teen tickets: £80 for weekend, £20 for Thursday, £35 each for Friday and Saturday, .
Children aged 0-12: go free with an adult ticket.
The Big Family Day Out from £12.
Tickets are on sale through Skiddle here.
What about the food and drink?
Festival food will take the shape of a regional street food offering.
The full line up of street food stalls features Supper by Sanah, Cubbins, Kitchen Tap, Pizzarana, Eat Like a Greek, Veggie Republic, Furness Fish, Senor Paella, Yardies, Halloumination, Spoon Crepes, La Petite Crepe, and Mac and Wings.
What is the Big Family Day Out?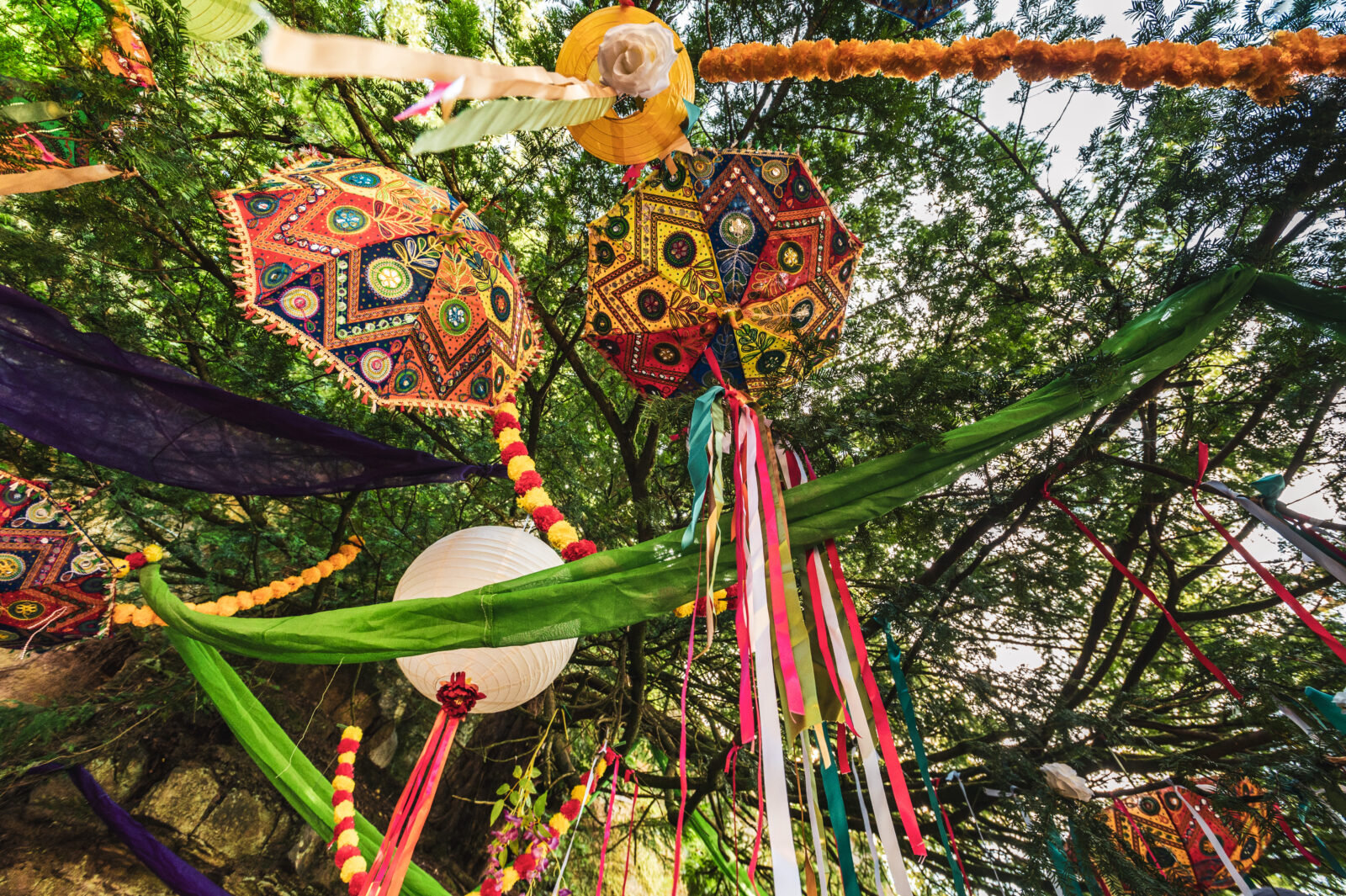 Taking place on Sunday 14 May, this low-cost, all-inclusive day out is geared towards families to want to soak in the atmosphere at a lower ticket price.
The theme this year will be Kings and Queens of Pop, inspired by the Coronation and Eurovision.
Visitors are encouraged to dress as their favourite pop icon from years gone by, with prizes awarded to the best-dressed.
There'll also be music on the main stage, craft zones, vintage markets, carnival parades, dinosaurs, Paw Patrol, birds, bees, and loads more.
Stage times and day splits
Thursday 11 May (gates open from 4pm)
Main stage
Hacienda Classical 21:00-22:30
House Gospel Choir 19:45-20:30
K-Klass (DJ) 18:00-19:30
Dobbo (DJ) 17:00-18:00
The Woods
Matt Thiss 19:00-21:00
Summer Jenkins 18:00-19:00
Sam T Harper 17:00-18:00
Ryan Gould 16:00-17:00
Friday 12 May (gates open from 1pm)
Main stage
Bastille 21:30-23:00
Friendly Fires 20:00-21:00
Freya Ridings 18:30-19:15
General Levy 17:00-18:00
Phoebe Hall 15:45-16:30
Delights 14:30-15:15
Memorial
D.O.D 21:30-23:00
Girls Don't Sync 20:00-21:30
Bklava 19:00-20:00
Matt Thiss 18:00-19:00
Sundial
Binx 23:00-0:00
Sub Focus 22:00-23:00
Charlie Tee 21:00-22:00
AMA 20:00-21:00
Emily Makis 19:00-20:00
Nathan X 18:00-19:00
Lasko and T.Lee 16:30-18:00
Monika & NafroB 15:00-16:30
Dell Inn
Jamie McCool 20:15-21:00
Pub quiz with The Lovely Eggs 19:30-20:00
Lowes 18:45-19:15
Melanie Williams House Party 17:45-18:30
In Conversation with Gordon Raphael 16:45-17:30
In Conversation with DJ Paulette 16:00-16:30
Lois 15:00-15:30
The Woods
Craig Charles 19:30-21:00
DJ Paulette 18:00-19:30
Audiowhores 17:00-18:00
Sam Redmore 16:00-17:00
David Dunne 13:00-16:00
The Waterfall
North Fire Soundsystem 19:00-20:00
Daddy1Love 18:00-19:00
Chris Holt 17:00-18:00
John Hayward 16:00-17:00
Jojo & Jnr Jahvis 15:00-16:00
Miss Chop 14:00-15:00
The Buddhakkan Headset 13:00-14:00
Saturday 13 May (gates open from 1pm)
Main stage
Anne-Marie 21:30-23:00
Lottery Winners 20:00-21:00
Cuban Brothers 18:45-19:30
Gok Wan 17:15-18:15
Toploader 15:45-16:45
Elvana 14:30-15_15
Jamie McCool 13:30-14:00
The Native Cult 12:30-13:00
Memorial
Danny Howard 22:30-00:00
Ki Creighton 21:00-22:30
Arielle Free 19:30-21:00
Pirate Copy 18:15-19:30
Murphy's Law 17:00-18:15
Matrefakt 15:45-17:00
Beth 14:30-15:45
Nico Balducci 13:15-14:30
Eldon 12:00-13:15
Sundial
Binx 23:00-00:00
Sigma 22:00-23:00
Goddard & MC XL 21:00-22:00
Turno & MC Dreps 20:00-21:00
A Little Sound 19:00-20:00
Binx 18:00-19:00
DJ Clumsy 17:00-18:00
Rek:law 16:00-17:00
Charlie Tee 15:00-16:00
Coded 14:00-15:00
Grimsey 13:00-14:00
Dell Inn
Vicky Radio 1 (pub quiz) 20:30-21:00
Sk Shlomo 19:30-20:15
Mike Garry 18:45-19:15
Andy Ellis / Thomo Turgoose 17:45-18:30
Cuban Brothers in convo 16:45-17:30
Lowes 16:00-16:30
Rich & Jamie In convo 15:00-15:30
Chris DJing 14:00-14:30
The Woods
Guilty Pleasures 16:00-21:00
Bucky 15:00-16:00
Les Croasdaile 14:00-15:00
Mark Hogg 13:00-14:00
Ginny K 12:00-13:00
The Waterfall
Jinx in Dub & Cheshire Cat 17:30-19:00
Catch a Fire & MC Dandy Dizzle 16:30-17:30
Matty Banton 15:00-16:30
Prof P 14:00-15:00
Impressa Soundsystem 13:00-14:00
Ranking Miss P 12:00-13:00
Featured image: Robin Zahler