Audio
Liam Gallagher walks off stage mid-performance after falling ill at festival
He dropped his tambourine and legged it.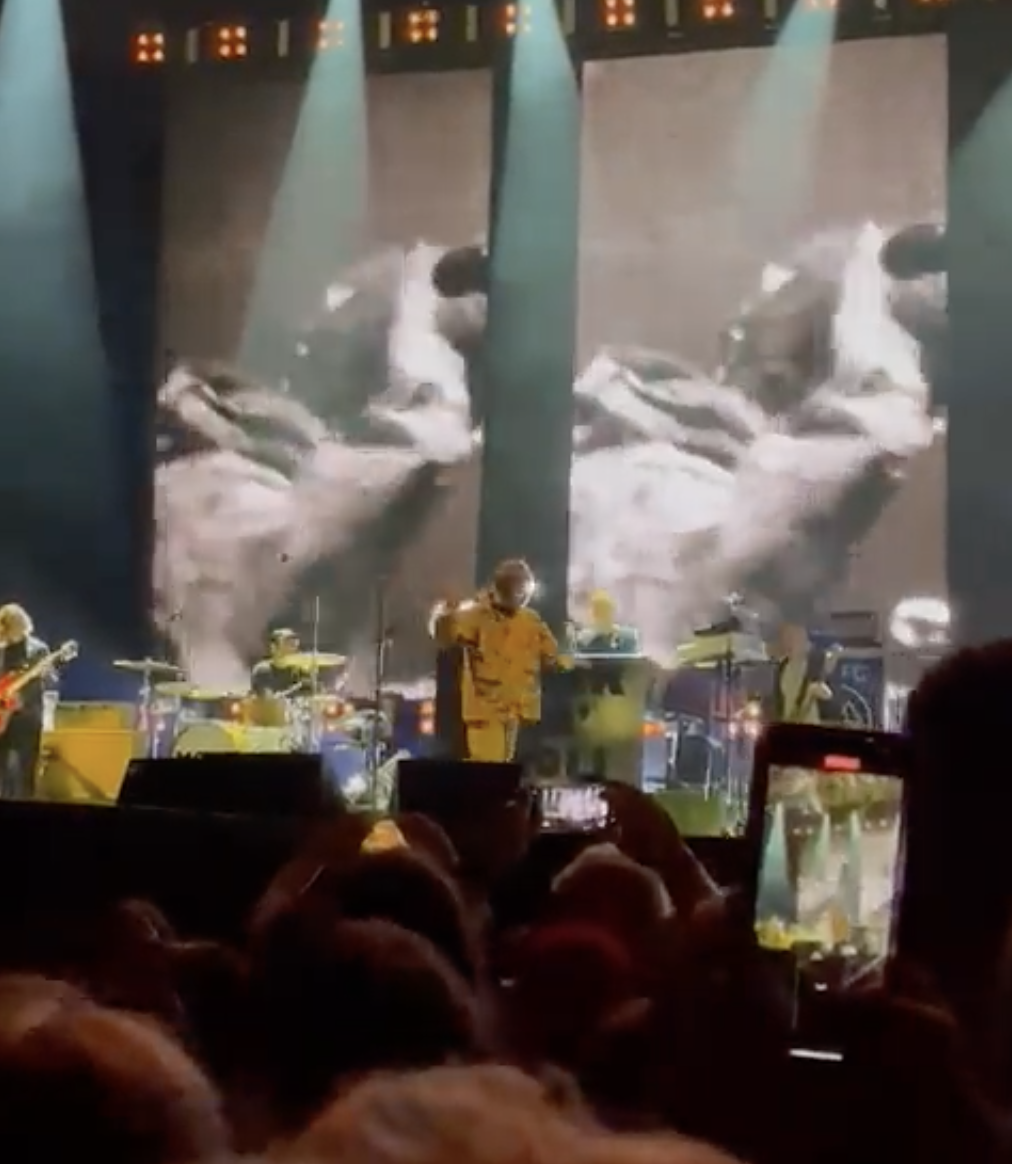 Liam Gallagher walked off a festival stage halfway through his set this week after falling ill.
Videos of the star circulating on social media show him throwing down his tambourine and maracas as he swaggers off the stage without a word, to a chorus of boos.
But the singer has since revealed he's suffering with laryngitis and 'has to put his health first'.
Liam was performing at Festival Beauregard in northern France over the weekend but cut his slot short.
It's understood that the former Oasis frontman had performed only six songs of his planned 15-song set list.
The singer also cancelled a second show in France, which was due to take place in Cognac on Sunday 10 July.
Screens at the festival displayed a message to fans that said: "For reasons beyond our control, Liam Gallagher's concert had to be cut short. Thank you for your understanding."
Liam later tweeted: "Apologies to everyone who came out to Festival Bureaugard last night, I was so disappointed to have to cut the set short.
Read more: All that remains of Sankeys, the nightclub so cool it once turned away Justin Bieber
"I have been diagnosed today with laryngitis and am on Doctors orders to get some rest. Unfortunately that means I have to cancel my upcoming show in Cognac.
"I never want to let anyone down am really sorry for any disappointment but I have to put my health first LG x"
The star had also been struggling with sound and technical issues earlier in the concert.
Featured image: Twitter, @Littlemansamm