Audio
Singer from local band Peaness pulled up on stage with Paramore in Manchester – and 'slayed'
This is so amazing.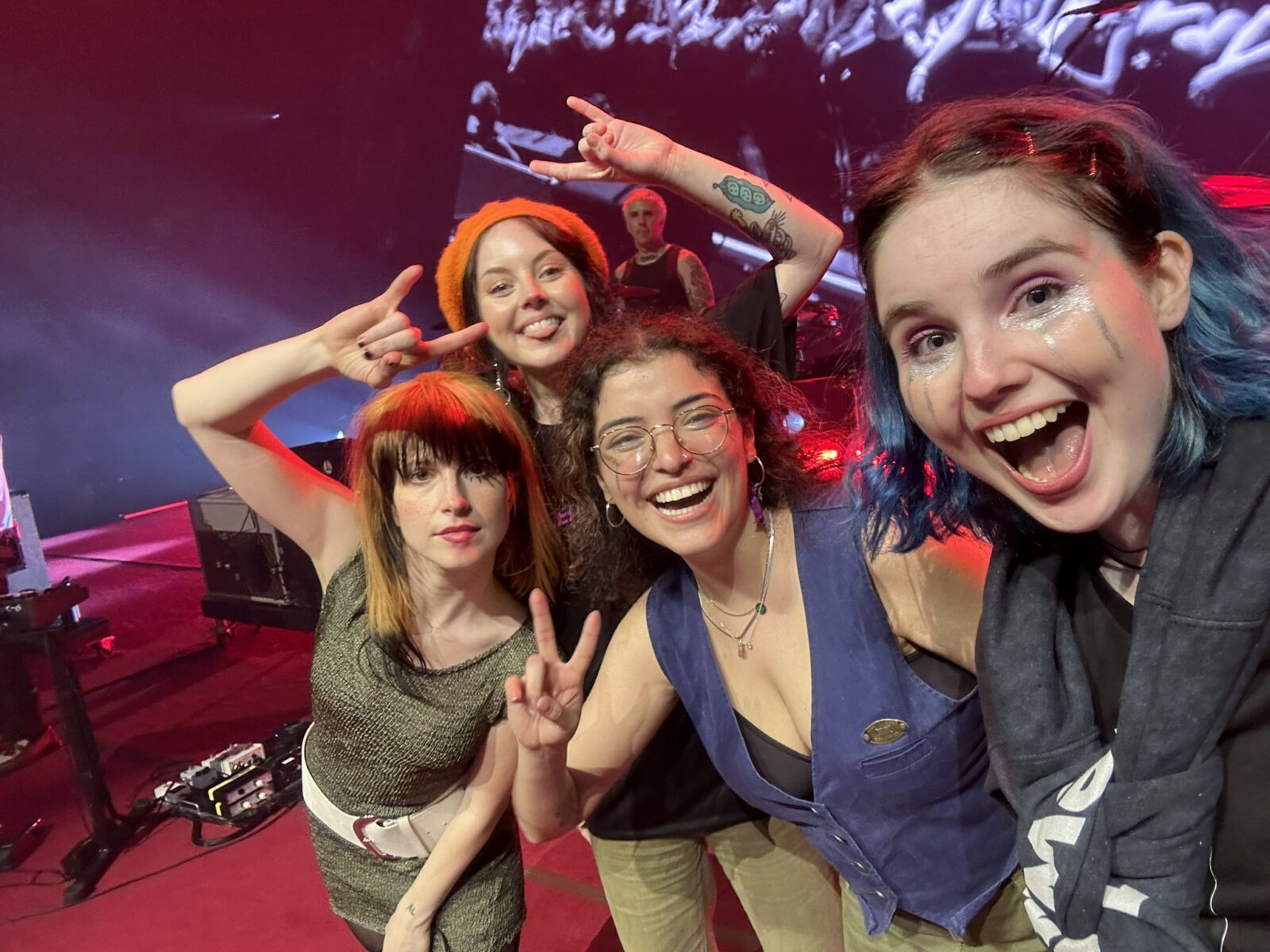 Hayley Williams, lead singer of Paramore, was up to her usual tricks on stage in Manchester last night, pulling audience members up on stage with her.
But the huge crowd at the AO Arena got an unexpected treat when one of the people handed the mic ended up being the singer of a local band.
Jess Branney from Peaness, an up-and-coming all-female group from Chester, shared the same space as the American rock band, and fans have absolutely loved it.
Paramore also invited a pair of best friends up at the same time as Peaness, with Hayley joking that the four of them were The Spice Girls.
On Instagram, Jess's bandmate Rach Williams shared videos of the insane moment, which saw her catapulted from their usual intimate stage size (like their recent gig at Gorilla) to the mighty 21,000-capacity AO Arena.
She wrote: "Absolutely LOSING MY SH*T at Hayley Williams talking about Peaness loooool."
Jess later shared a video where she said: "It's 2am. I've been processing in bed. I've calmed down a bit now.
"Firstly, I'm sorry I messed it up – no one's more upset than me. But um, what a night, and it's been nice to see some footage back from different spots in the arena. Because honestly, when I was up there, I didn't know what was going on.
"My body was reacting, flailing around, having a party, going 'oh my god it's Paramore'. What a night."
She also posted on Twitter: "Can't believe that just happened. Like, Hayley Williams knows our band. I pushed my air into her personal microphone. WTFFFFFF. Thanks for all the love but holy heck what a night and what a band @paramore are."
Other people on Twitter were showering Jess and Peaness with praise after the Paramore gig – although some did struggle with their band name.
One person wrote: "JESS of the p*nis (?) band, wherever you are, please know you slayed mizbiz (i thought for a sec hayley was still on the mic)
Someone else wrote: "Living for Jess from @peanessband getting pulled up onstage to sing with @paramore and smashing it!"
Another said: "Okay so everyone who was at @paramore in Manchester (and actually just everyone regardless) should go and follow @PeanessBand right now. Jess did Miz Biz and they are just the most wonderful band, and deserve all of our love."
One person tweeted: "Amazing to see @BlocParty and @paramore on the same line up with a little bonus @PeanessBand!"
Someone posted: "i am having an asthma attack this is so amazing an ABSOLUTELY deserved you absolute legend!!!!!!!!!!!!!!!!!!!!!!!!!! PEANAMORE TOUR NOW"
Featured image: Twitter, @ana_cisternas9