City Centre
Inside The Alchemist after its £550k refurbishment in Spinningfields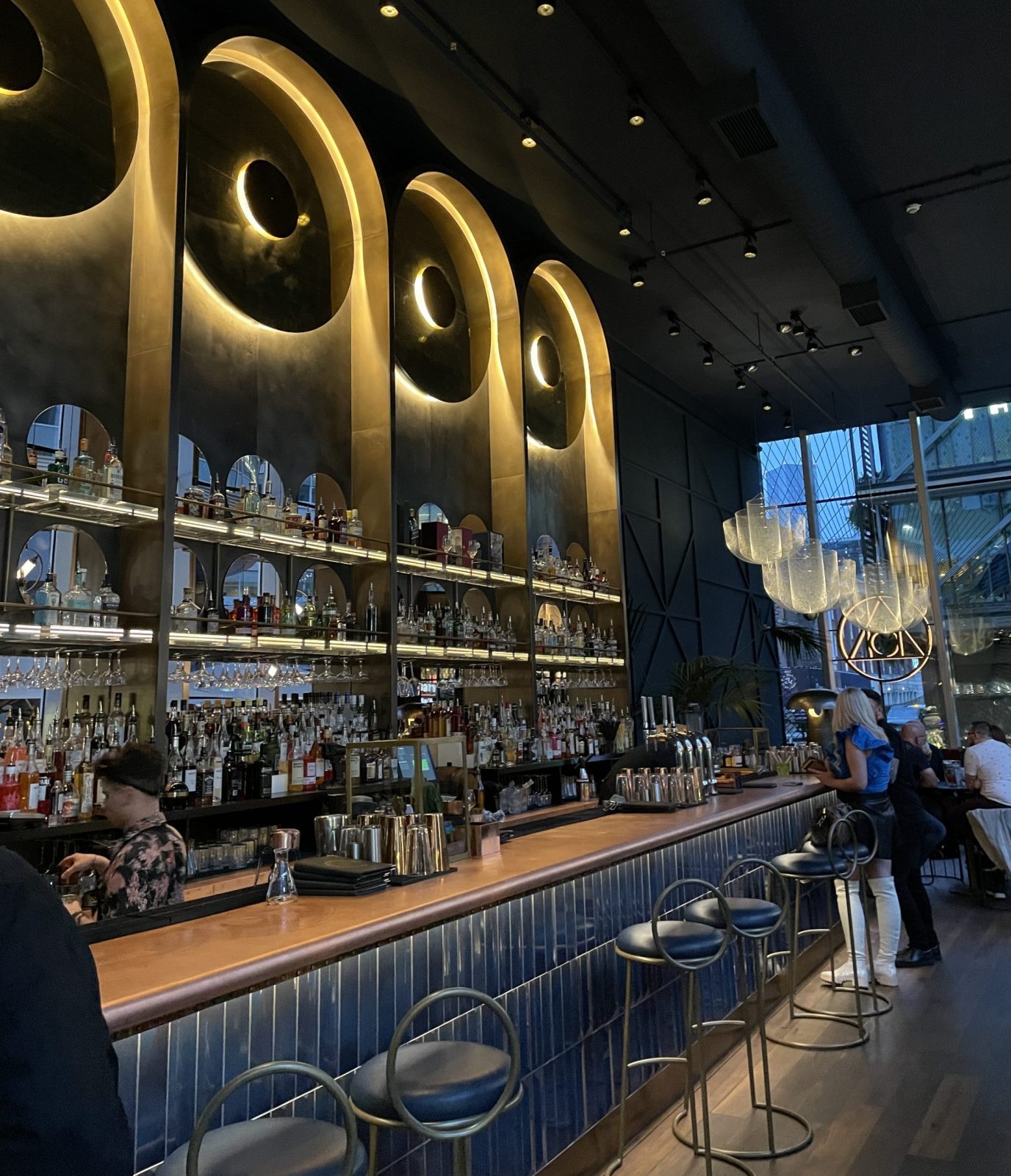 The Alchemist has officially reopened its doors to show off its £550k refurbishment and its revamped menu.
The bar's flagship site in Spinningfields has been part of Manchester's bar scene since 2010, and is back open for business this week after its extensive makeover.
Guests are now greeted by a cosmic-inspired bar and restaurant space packed with dark black and grey walls, navy tiling, twinkling white lights and touches of brass.
The theatrical potions-inspired cocktails that The Alchemist became famed for remain in situ – expect plenty of bubbling, smoking concoctions with more than a few hidden tricks in the glass… colour-changing cocktail, anyone?
In fact, many of the drinks are so fanciful that they actually come with a safety warning (do not eat or handle the dry ice, please).
The food offering has been overhauled in a way that will delight plant-based diners, collaborating with Meatless Farm to create a menu that's 44% vegan and 58% gluten free.
Dishes include plant-based, chicken-style bites in either a tangy Korean gochujang sauce, or salt and pepper, with a disarmingly convincing texture.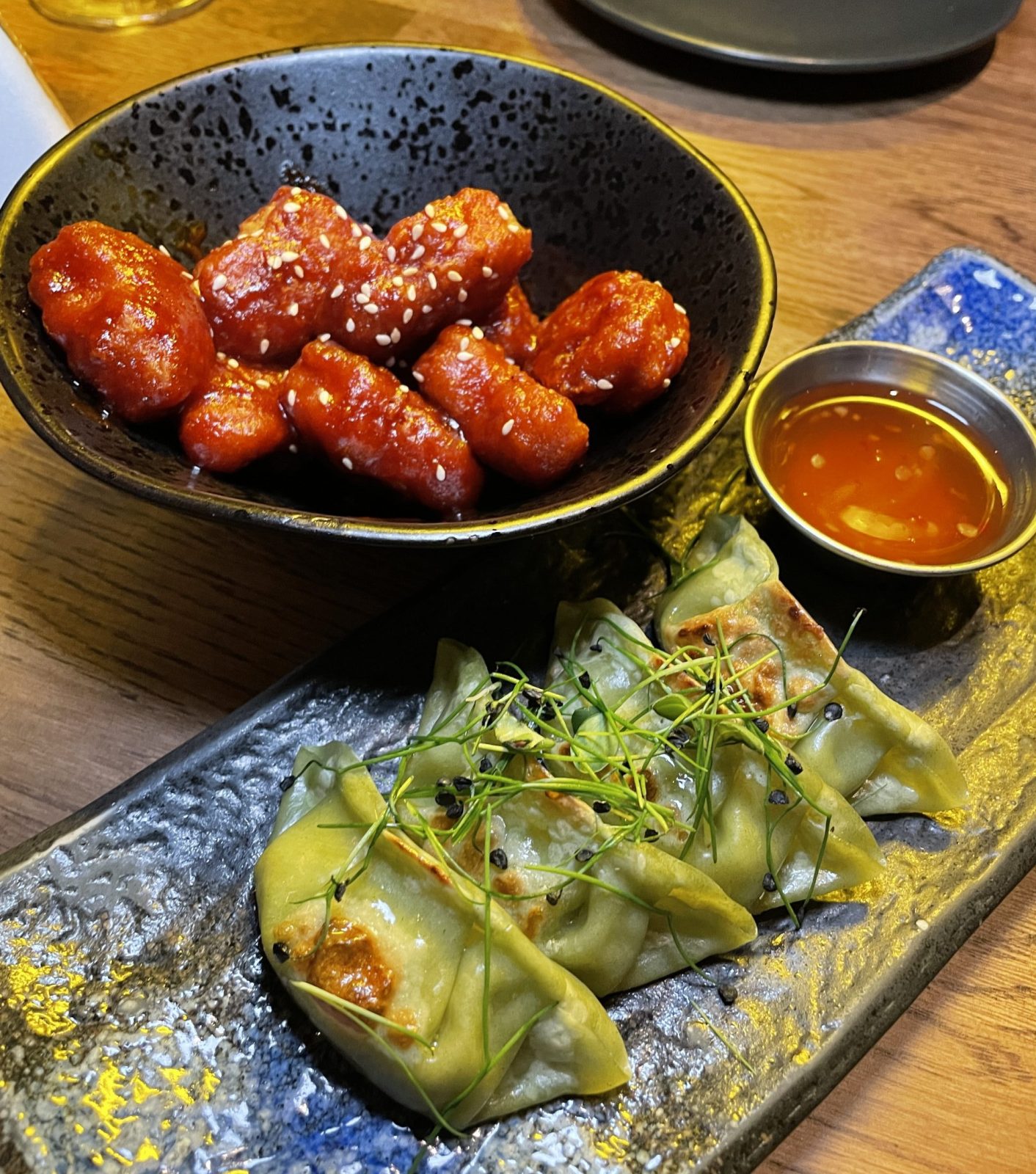 There's also tofu 'prawn' toast, plant-based duck bao with miso mayo, and Meatless Farm beef-style burgers on the sustainability-focused menu.
Diners will find a strong Asian-fusion slant to the food here, including cheese and kimchi toasties, katsu curries, gyoza and curried fish.
The Alchemist is bringing its theatrical spin on hospitality to food now too, with mini sizzling yakitori grills delivered to tables loaded with barbecue chicken and sides.
The Asian inspiration carries through to desserts, in a crispy sweet bao stuffed with berries and miso caramel, and a yakitori caramelised pineapple.
Culinary director Seamus O'Donnell said: "We've really tuned into our guests and team members' feedback and have worked our food offering to bring it even further in line with the sustainable efforts of the brand.
Read more: The bottomless brunch that celebrates all things ABBA is back next month
"We understand that many people have dietary requirements and are choosing a more Flexitarian lifestyle. Our menu is now sitting at 58% vegetarian and 44% plant based.
"Of course, theatre hasn't been compromised with locally sourced seasonal fish from the coast of Scotland used in our electric-pink trout and the addition of our Yakitori grills, enhancing the magic at the table.
"We try to keep a sense of play at the forefront of our menus so doing that sustainably has been a great challenge and we're proud to see it pay off."
Featured image: The Manc Group