Food & Drink
Manchester gin distillery and northern brewery join forces for Christmas gifts range
Celebrated Manchester gin distillery, Zymurgorium has revealed its epic list of Christmas gifts, including a Yard of Gin, a mini gin experience pack, and a collaboration with a northern brewery.
Zymurgorium is known for its industry-changing flavours in both its gin and its gin liqueurs, creating flavour profiles that excite and enchant.
Their products can be used to jazz up a glass of prosecco, create a festive cocktail, or simply added to mixers.
From unique artisan gins with flavours ranging from marmalade (made by the legendary Duerr's), choc-o-bloc and the Original Manchester Gin to gin liqueurs including Turkish delight, fruit salad and sweet violet, there's something to buy for just about anyone on your Christmas list.
Zymurgorium's creative range also includes a new £50 Yard of Gin, standing at three feet tall and filled with 12 gins and gin liqueurs.
For the indecisive, there's also a £20 Zym Experience Pack, with five different gins and gin liqueurs in flavours like Bakewell and sweet violet, or a smaller £12 Craft Collection pack with three gins.
A new addition to the brand's range comes from its collaboration with Beartown Brewery, a Congleton-based beer producer.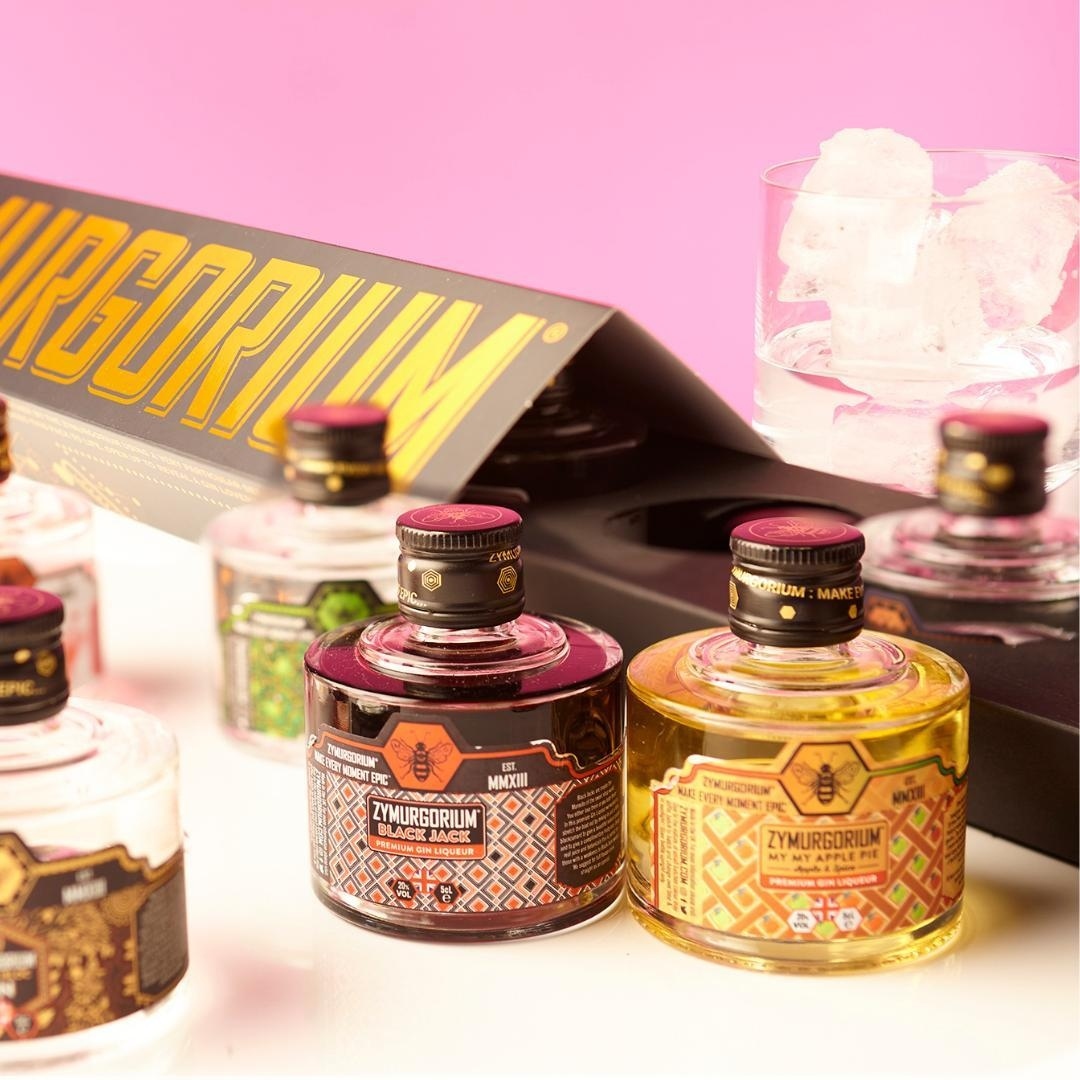 The gin and beer experts have collaboratively created The Cub Gin, blending Beartown's citra and mosaic hops with juniper, lemon, lime and vanilla.
There are loads of drinks under £30 too, for secret santas and tricky gift recipients.
Read more: Ant and Dec's mocking of the government's alleged 'Christmas party' on I'm A Celeb goes viral
Their Realm of the Unicorn gin liqueur shimmers and sparkles when you pour it and comes with a delicious vanilla flavour.
Those who believe Autumn is the best month can sip on a warming My My Apple Pie gin liqueur, with touches of caramelised baked apple, spaces and pastry.
You can browse the full range and start your Christmas shopping at zymurgorium.com.
Featured image: Supplied