Food & Drink
New cocktail bar Cherry Jam opens in Stockport
Opened by Britain's Got Talent flair finalist Neil Garner, it celebrates Stockport with drinks like '192' and 'Queens of Cale Green'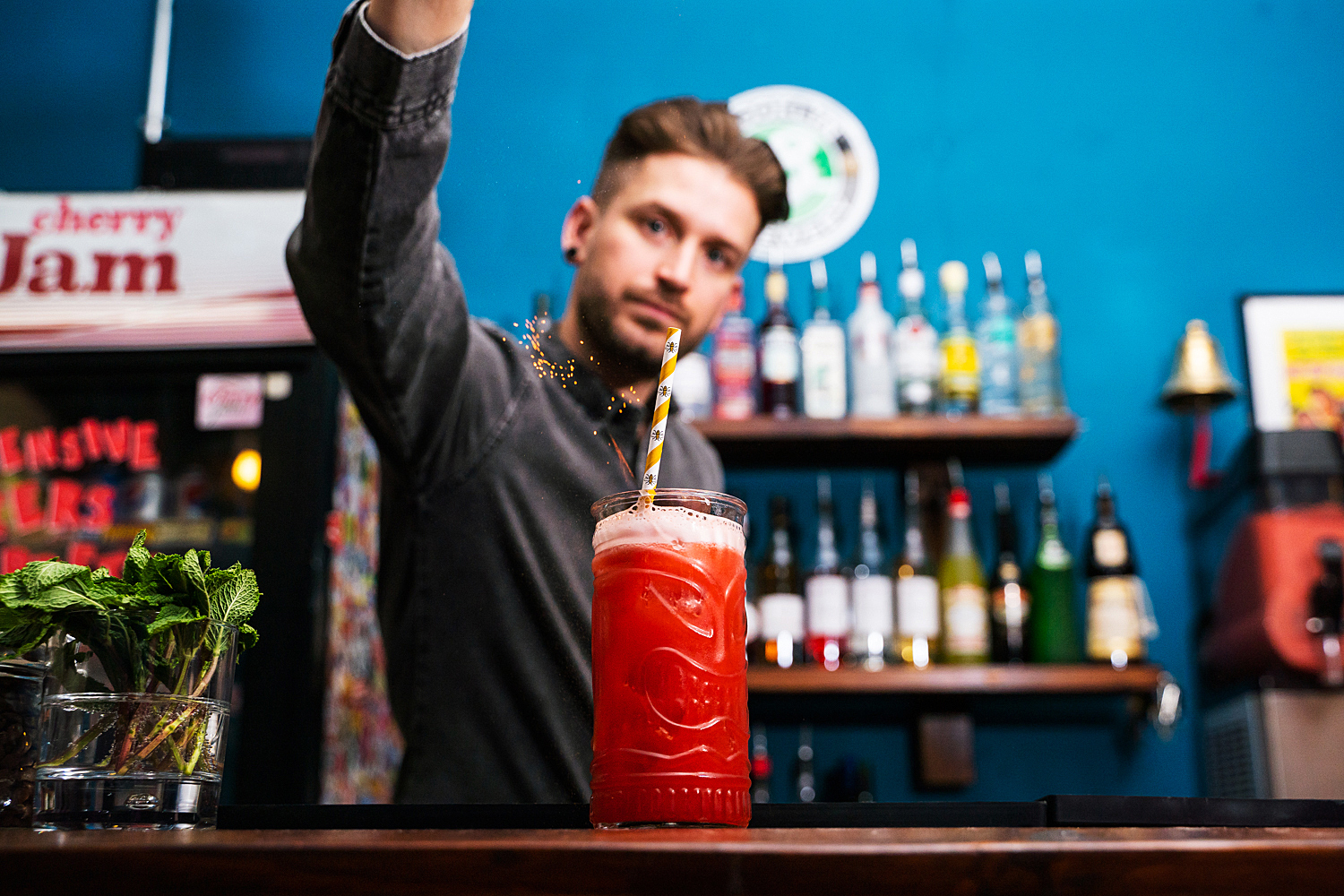 A famous bartender who's served everyone from HRH the Queen to The Beckham's has opened a new bar in Stockport.
The brainchild of former Britain's Got Talent 'bar wizard' Neil Garner, its cocktail list features some intriguing concoctions – including a section dedicated to the great town of Stockport.
From the rum-heavy 192 (which promises to 'hit you like a bus') to Blossoms and the Queens of Cale Green, there are plenty of fun nods to Garner's hometown, as well as classic favourites like frozen margaritas, tiki concoctions and summer punches.
Called Cherry Jam, it has opened on Mealhouse Brow inside a former software superstore that Garner often visited with his brother as a child.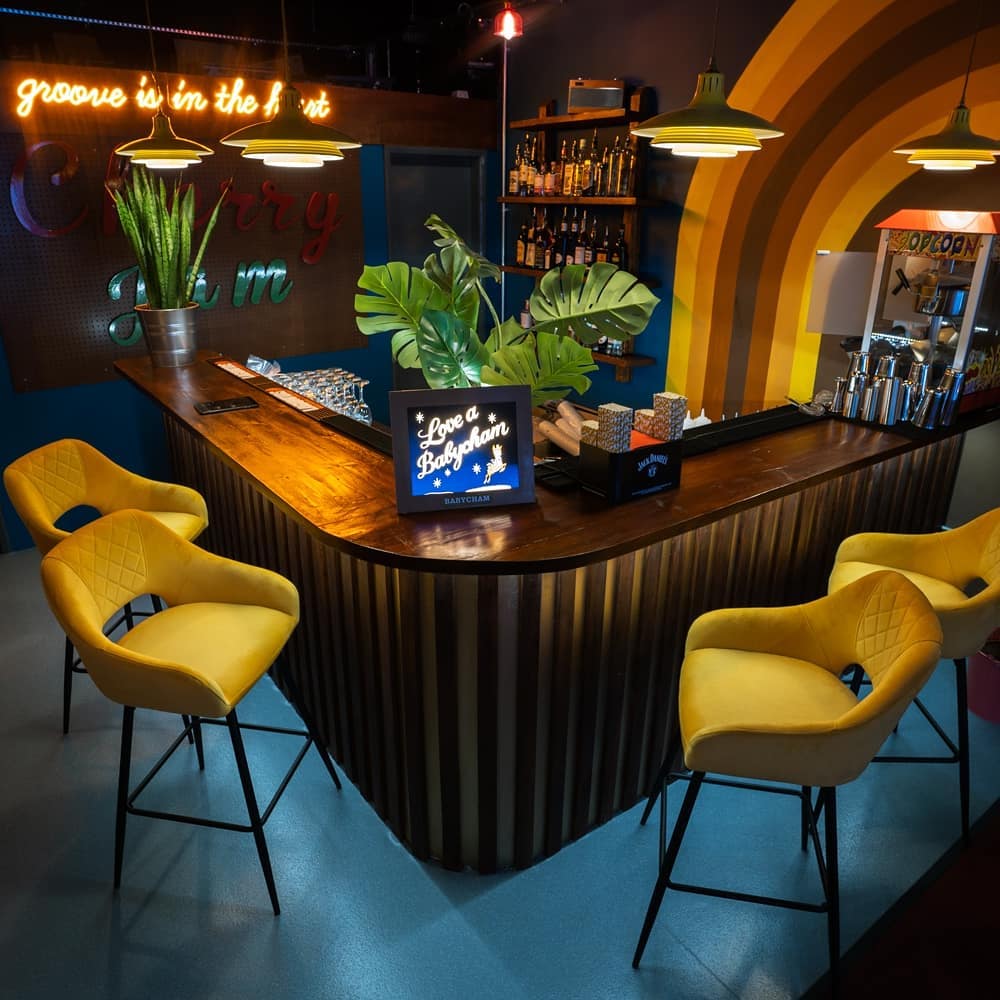 Even back then, on afternoons spent poring through new video games for his Amiga, Garner says he thought it was a special place "with loads of personality."
Launched during lockdown, Garner says it was "pretty much paid for" from the money they made on Cherry Jam's hit DIY cocktail delivery service.
Inside, the venue is split into two key areas: Bar Cherry, which is open to the public, and The Jam, which is available for private hire parties of up to 30 guests.
Graffiti art walls, disco balls, street art and neons provide a cool and relaxed aesthetic, whilst a mixture of pop, disco, soul and funk plays over the stereo.
As well as serving up a range of great cocktails, guests can also expect to find a collection of drinks and flavours from Neil's travels around the world – including some lovely craft beers in pretty cans.
Cherry Jam's team also create some home-grown and foraged gin infusions which are well worth checking out.
After years spent living abroad and setting up various successful venues in London, the former bartender to the stars has already impressed Simon Cowell. Now, he wants to win over his fellow stopfordians.
Speaking on the new opening, Garner said: "I've been coming to Stockport market for as long as I can remember. I used to love coming down every Saturday with my Mum, who sadly isn't with us anymore.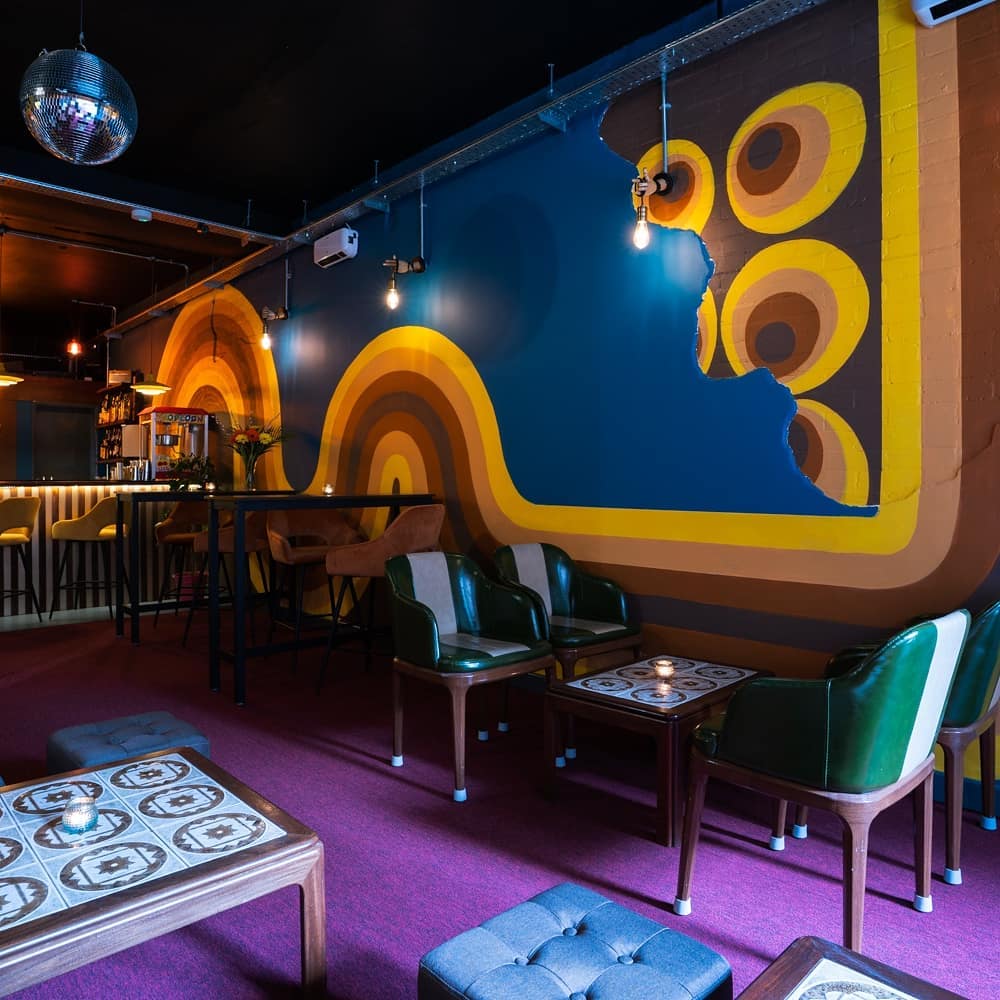 "There's so much positive change afoot, and real energy in the air. It's great to be a part of it.
Stockport born and bred, he has competed in competitions as a professional flair bartender and was once crowned World Bartending Champion.
Garner then started his very own cocktail company – the Bar Wizards – who were runners-up on the first series of Britain's Got Talent.
He later went on to open a bar in Littleborough with his friend and partner Neil Lowry, but this has since closed – with the pair remaining good friends to this day.
"Stockport has always been in Manchester's shadow, however with Manchester getting bigger and rents going up, it makes Stockport a natural place for independent bars and restaurants to come and set up," he said.
"It's only ten minutes from Manchester, and it has a real personality and vibe of its own. It's an icon in its own right, and without the constraints of big rents and overheads, it genuinely gives independents a platform to set up and follow their dream and passions.
"I want to take the very best of what I've learnt in over 100 countries around the world, and bring it home in Cherry Jam."
Cherry Jam is open Thursday to Sunday and can be found at 4 Mealhouse Brow, SK1 1JP.