Food & Drink
TV doctor Ranj Singh calls out racist joke made at British Curry Awards ceremony
Ranj Singh blasted the presenter who made the joke, asking "I'm sorry but how is this OK?"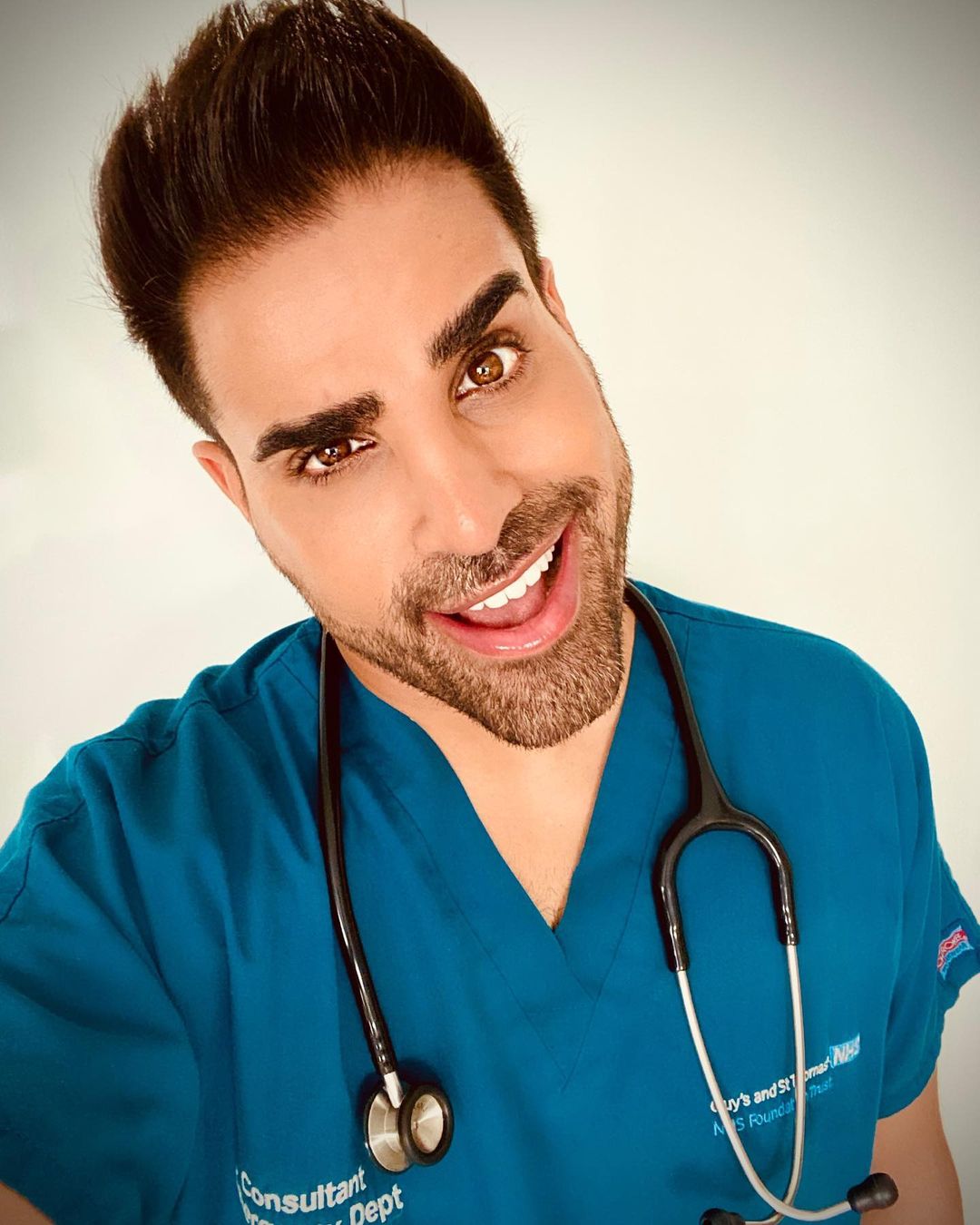 This week, the British Curry Awards held a glitzy black-tie ceremony to celebrate the achievements of the UK's curry industry.
The prestigious ceremony, also informally known as the 'Curry Oscars', takes place every year – seeing a number of awards handed out to the best Asian restaurants across the country.
However, this year's event was sullied when a white guest presenter made a racist joke on stage, asking: "Why has India never won the World Cup? Because every time they get a corner, they build a shop on it."
Taking to Twitter after the event last night, TV Doctor and personality Ranj Singh blasted the presenter who made the joke, asking his 174,000 followers "I'm sorry but how is this OK?"
The TV Doctor then went on to release a statement, in which he first said he was "honoured and privileged to be invited as a guest" to the ceremony before continuing to outline why he was " not the only person that felt uncomfortable tonight."
Singh asked how the awards ceremony could truly be representing the Asian community fairly when "the host is white, the judging panel is entirely white, the performers on stage are over 90% white", a racist joke is made on stage, and organisers were "auctioning off a piece by Winston Churchill", whose relationship with Indian (and Bengali people specifically) is known to have been problematic.
The tweet, shared by Singh on the social media platform last night, has been liked over 1,000 times and retweeted more than 300 at the time of writing.
He then signed off for the evening, writing: "The number of people trying to justify an inappropriate and racist joke on here is saddening. But then again this is Twitter."
Others have since taken to the platform to agree with Singh, with used David B tweeting: "I couldn't summarise this better myself.
"The organisers did not consider that #RepresentationMatters – it felt uncomfortable to see so many white people to present, host and judge the awards when there are so many others that could have EASILY represented the community."
Every year the awards ceremony welcomes a number of high-profile figures, including prominent personalities from the worlds of politics, sport, showbiz and entertainment alongside celebrity chefs and curry restaurant owners and their staff from across the country.
Read more:
In previous years, attendees have included cricketer Azeem Rafiq, Love Island contestant Priya Gopaldas, and The Apprentice winner Sian Gabbidon.
Following the awards ceremony, organisers have said that an investigation is now under way.
Feature image – Ranj Singh Instagram