Bar manager
Horror film due to be released in the UK this week is so scary it's triggered Apple Watch high heart rate alerts

Daisy Jackson
A film that's been labelled a 'horror nightmare' is set to make its big screen premiere in the UK this week.
The Outwaters has been disturbing audiences across the USA with its 'found footage' format, which follows four travellers as they encounter a menacing phenomena while camping in a remote stretch of the Mojave Desert.
Cinema-goers have reported extreme reactions, like having to leave screenings to vomit and also smart watch heart rate monitors showing alerts.
One scary movie fan said it 'more effectively scares me than anything I've ever seen'.
Another labelled it 'Goddamn terrifying stuff'.
One person said: "I'm still processing #TheOutwaters. I am not sure if it worked for me. The sounding made me so uncomfortably dizzy that I had to leave the theatre to vomit. This never happened to me before. It's more disturbing than scary if that makes any sense."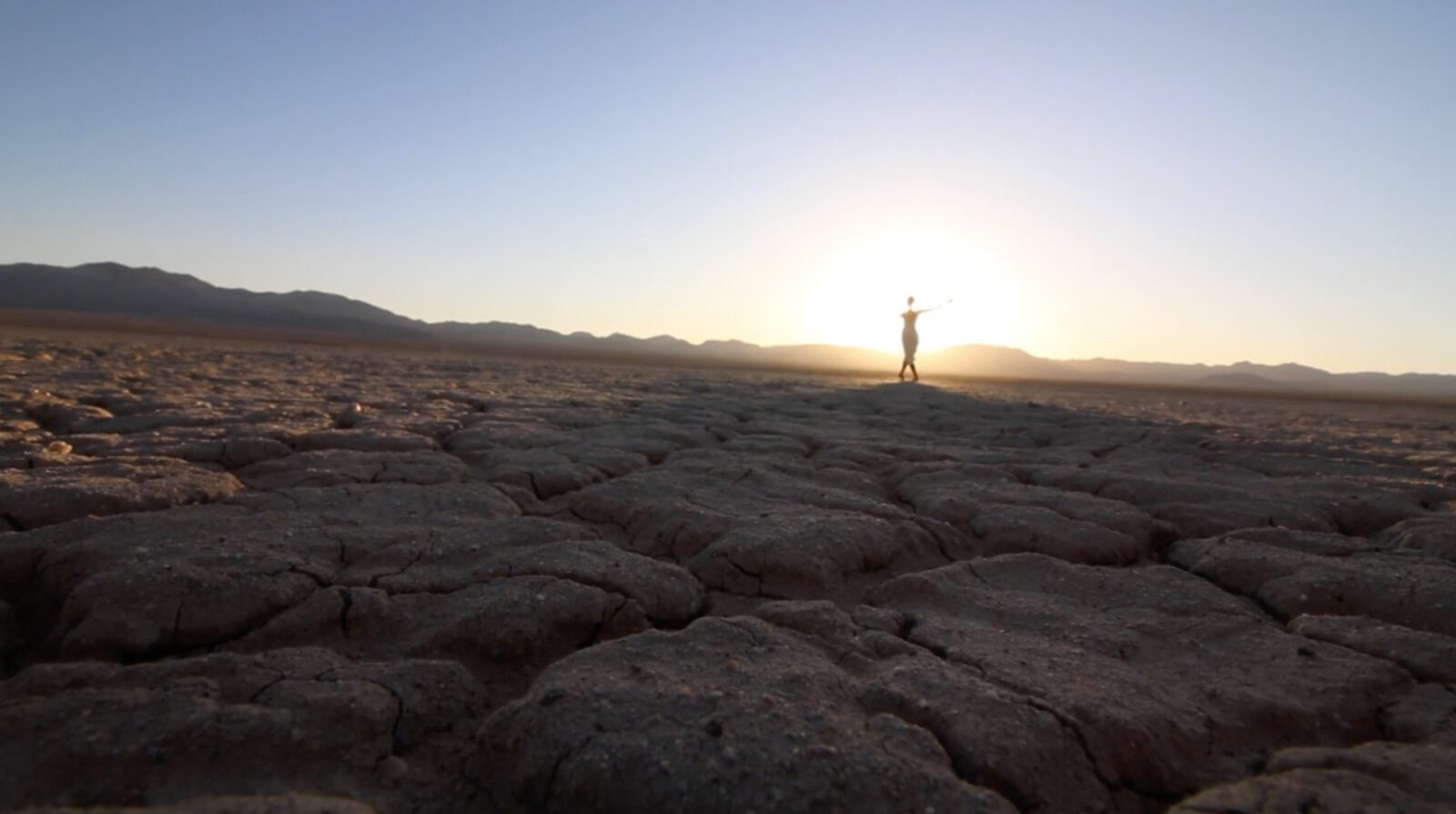 Another said: "@TheOutwaters has solidified my opinion that I believe this to have one of the most horrific and traumatizing sequences i've ever experienced in a found footage horror film."
One review reads: "the outwaters is possibly the most upsetting movie i've ever watched. and i mean that as a compliment."
One more said: "The Outwaters may be my new favorite horror movie, highly recommend if you're into weird f*cked up shit."
Someone else posted: "Watched The Outwaters the other day and immediately fell in love – it's the kind of mind-bending indie horror nightmare I'm constantly looking for, just unfiltered awesome creativity firing on all cylinders. Major props to everyone in front of and behind the camera, I loved it!"
And one person described it as a 'surreal blood soaked mindf*ck through hell'.
Now, The Outwaters Twitter account has confirmed that the film will be streaming in UK cinemas from 7 April.
Screenings may be few and far between to start with, but horror fans, this looks to be one well worth seeking out.
Read more
Featured image: The Outwaters
New figures reveal just how much money Manchester United still owe

Danny Jones
Manchester United have published their financial report for Q2 and, surprise, surprise, they still owe absolutely tonnes of money.
Sharing the figures for the three months leading up to 31 December on Thursday as we approach the end of the tax year, the club revealed that, in total, the club still owe just shy of £1 billion in various outstanding sums.
Not only does this mark nearly 18 years of debt since the Glazer leveraged buyout in 2005, which immediately put them in over £500 million's worth of debt, but it also means that the total amount has grown larger and the chances of an imminent takeover are now even more likely.
Breaking down the figures into different sections, Sky Sports News' Kaveh Solhekol explained how although's United principal debt remains at approximately $650m, a change in the exchange rate meant they owed £535.7m compared to £477.1m at the same point in the previous year. It's still growing…
Through a combination of gross debt, bank loans and transfer costs with associated fees still yet to be paid, the club owe a whopping £969.6m in outstanding sums. Crikey.
On top the flat rate of debt, £206.2m has been taken from a rolling credit facility (various loans), with another £227.7m owed in outstanding transfer fees, having spent £211.5m on incoming players last summer and a further £49m in the January transfer window as well.
On the other side, despite an increase in debt has increased and overall revenue dropping by 10%, commercial revenue is said to have increased by 43.2% from just £6.3m to over £50m.
The board have insisted to the BBC that figures are evidence of a "stretched" financial situation and that income such as ticket sales are looking as "impressive" as ever. However, it is also worth noting that wages have only gone down mainly because the team dropped out of the Champions League.
Read more:
Furthermore, although none of the Glazer family members took out a dividend for the first time in six years, they also failed to have an investors' call following the latest financial statement given the ongoing discussions with bidders looking to buy them out.
As alluded to, the fact that United still owe so much means the chances of a sale are probably higher than ever, with the second round of bids having recently been submitted.
There are still said to be as many as eight candidates looking to buy the club, with Sir Jim Ratcliffe and the Qatari's still leading the race — though new legislation on 'fit and proper' owners soon to be brought in by the Premier League could prove problematic for the latter given their human rights record.
Elsewhere, one of the other bidders is Finnish businessman Thomas Zilliacus, whose approach to buying the club is an interesting one, to say the least, and while potentially 'debt free', it would take some doing.
For all the latest news, events and goings on in Greater Manchester, subscribe to The Manc newsletter HERE.
Featured Image — WallpaperFlare/Wikimedia Commons