Bar manager
The most-ordered item on Deliveroo in Manchester is absolutely not what you're expecting

Daisy Jackson
Deliveroo has revealed the top 100 trending dishes across the entire planet, as well as the top 30 trending dishes in the UK this week.
It's a bit of a ritual for a lot of us to turn to a takeaway after a long week at work (or a long night in the pub).
And there's always a bit of a debate as to what to actually order from Deliveroo – pizza, curry, Chinese, Thai, burger, or just a box full of waffles?
Well now we know exactly what way people tend to sway in Manchester, and it's probably not what you're expecting.
Globally, the Deliveroo 100 report found that a Pita Chawarma dish in Paris took the top spot, with a Chipotle burrito in London coming second.
Edinburgh's Ting Thai Caravan made the big list too, along with Five Guys, Clucking Oinks and Popeyes.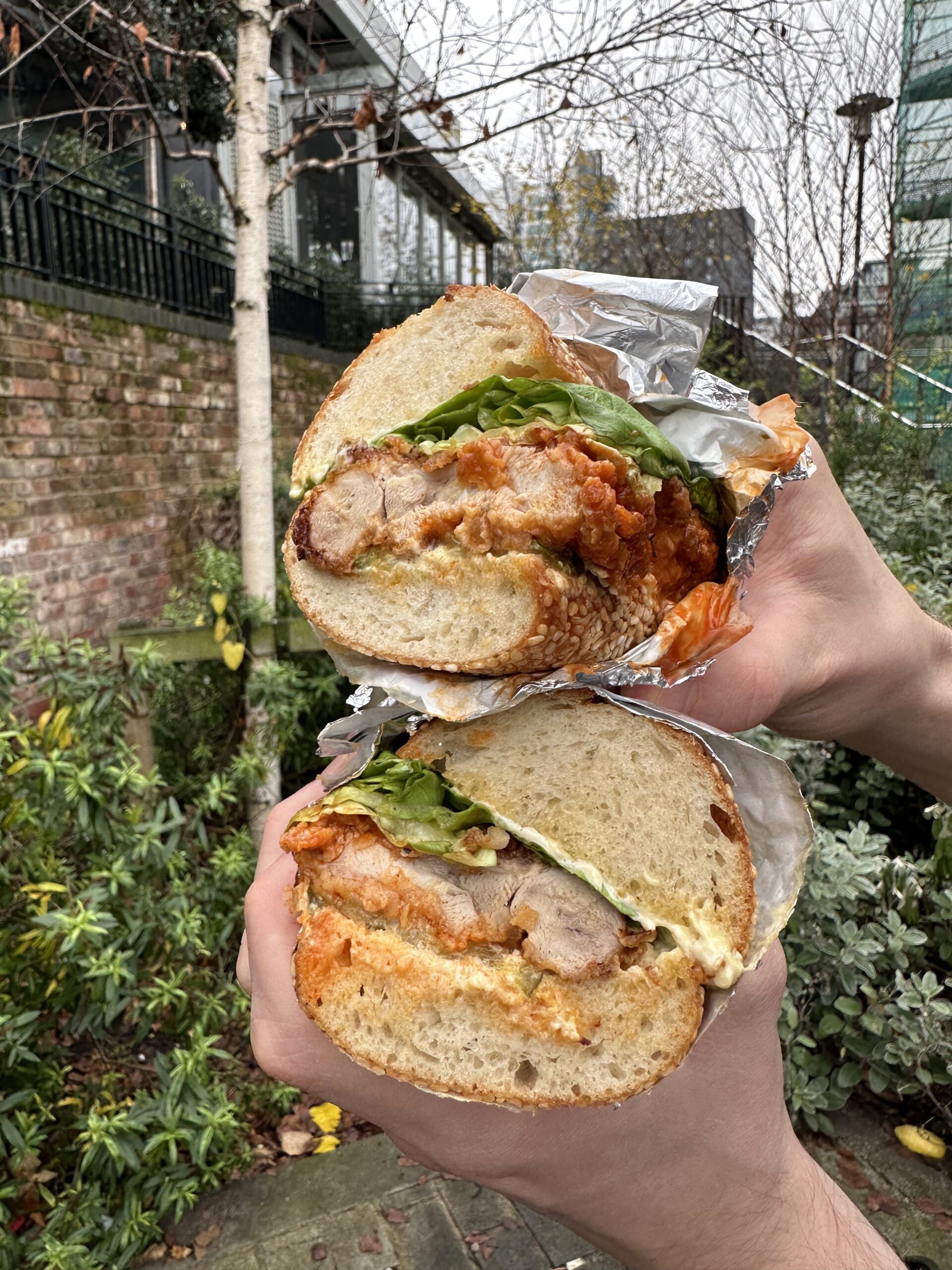 Deliveroo said that this has been the 'most eclectic' top 100 in recent years with people really branching out in their eating habits.
Burritos have dominated in three markets and make up 5% of the global trending dishes, with pizza making up another 4%.
Burgers are still the top overall choice, making up nearly a quarter of the list.
Nowhere in Manchester served a dish that made the top 10 – but we did sneak in to the top 30.
We all know we've got some great takeaway options here in the city – just look at our Takeaway Champions series for inspiration – many of them brilliant local independent restaurants.
Read more
So who got the top spot? Was it something cool, like Tonkotsu ramen, black daal, or a poke bowl? Not exactly…
Erm. It was bananas.
And that's not some achingly hip new bar that's opened in the Northern Quarter. It's literal bananas.
Specifically, a bunch of five Fairtrade bananas Morrisons.
You stay healthy, Manchester.
Here's Deliveroo's full list of the top 30 trending dishes from around the UK
Burrito from Chipotle, London
Pad Thai from Ting Thai Caravan, Edinburgh
Cheeseburger from Five Guys, London
Build Your Own Salad Bowl from atis, London
Regular Fried Chicken Strips from Clucking Oinks, York
The Spicy Chicken Sandwich from Popeyes, London
Perfectly Ripe Avocados from Waitrose, London
House Black Daal from Dishoom, London
Original Frozen Yogurt from Snog, London
Jerk Chicken and Chips from White Men Can't Jerk, London
Margherita from VIP Very Italian Pizza, Brighton
katsu curry (chicken) from Wagamama, London
Choose Any 2 Meats with Rice from Three Uncles, London
Burrito from FreshMex, Aberdeen
ShackBurger from Shake Shack, London
Build Your Poke Bowl from The Poke Shack, London
Fairtrade Bananas x5 from Morrisons, Manchester
Build Your Own Poke Bowl from Honi Poke, London
Harissa Chickenfrom Farmer J, London
Grilled Chicken Burrito from Tortilla, London
The 'Carbonara of Dreams' from Pasta Evangelists, London
Build Your Poke Bowl from Poke Shack, London
Margherita from BONA Sourdough Pizza, London
St. Peter's Burger (Cheeseburger) from The Meating Room, London
Cheeseburger from Bleecker, London
Tonkotsu Ramen from Tonkotsu, London
Southern Fried from Chicken & Blues, Bournemouth
Pita Yeeros Chicken from Meat the Greek – Guildford
Double Pepperoni & Spicy Honey Pizza from Pizza Pilgrims, London
Fried Rice with Egg 蛋炒饭 from Jin Jiang Chinese Restaurant, London
Featured image: Deliveroo
The New Didsbury Dozen: the definitive list of boozers on this legendary pub crawl

Danny Jones
Whether you're a born and bred Manc or simply visiting, 'The Didsbury Dozen' is an absolute institution of the Manchester drinking scene.
However, the sad reality of going out post-pandemic is that not every watering hole survived and, unfortunately, some of the original Didsbury Dozen didn't make it through lockdown. Rest in peace, The Stoker's Arms (now Dockyard), The Sanctuary (now Head of Steam), The Slug and more.
That being said, while we will certainly miss them, they say every ending is a new beginning; as one door shuts, another one opens — and when we say door, we of course mean the door to a pub.
So, without further ado, we decided to formalise The NEW Didsbury Dozen. At least one drink in each, those are the rules. You can argue all you like, this is the definitive list from here on out, so you'll just have to deal with it.
1. The Didsbury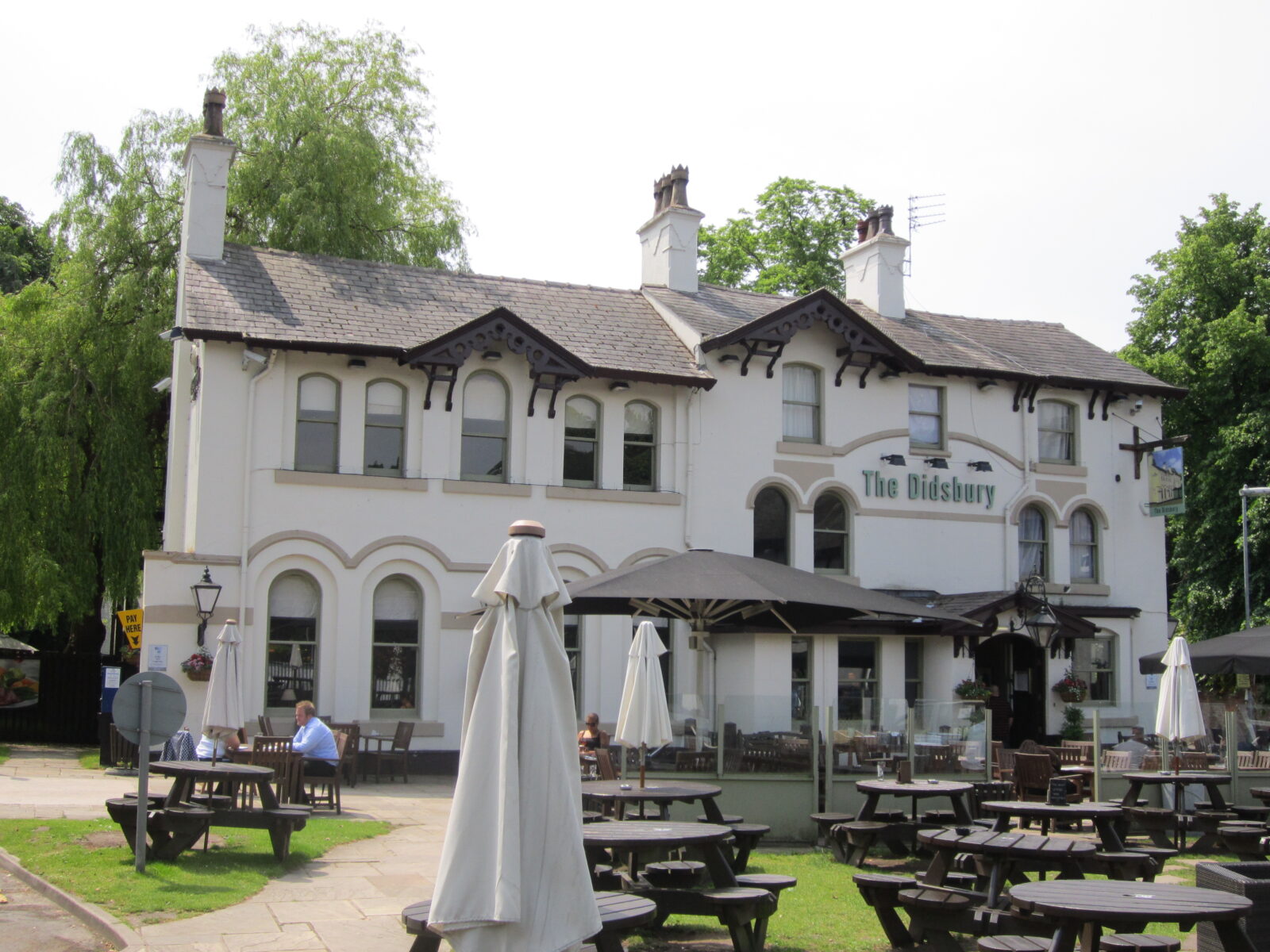 Where else to start but the beginning? Lucky for us, the consensus has always been that a pub crawl called The Didsbury Dozen should obviously start at The Didsbury. Kicking off the crawl on the curved corner of Wilmslow Road, this traditional pub offers little surprise but signals the start of a great night.
2. Ye Olde Cock Inn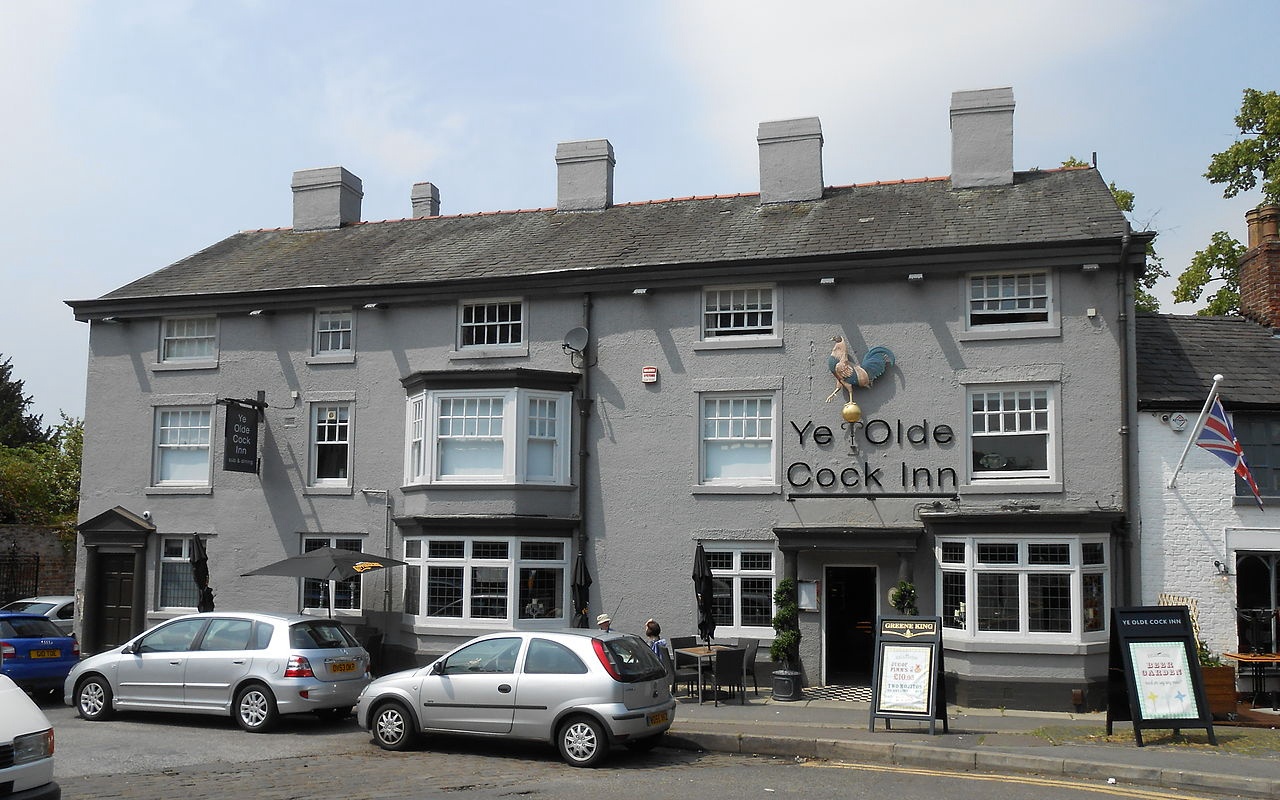 The best part about the opening two pubs on this list is that not only have they remained literal cornerstones of this crawl but they are genuinely spitting distance from each other. As in you just walk five yards. Another 'olde' English pub that offers the same as next door plus a ping pong table. Easy.
3. The Famous Crown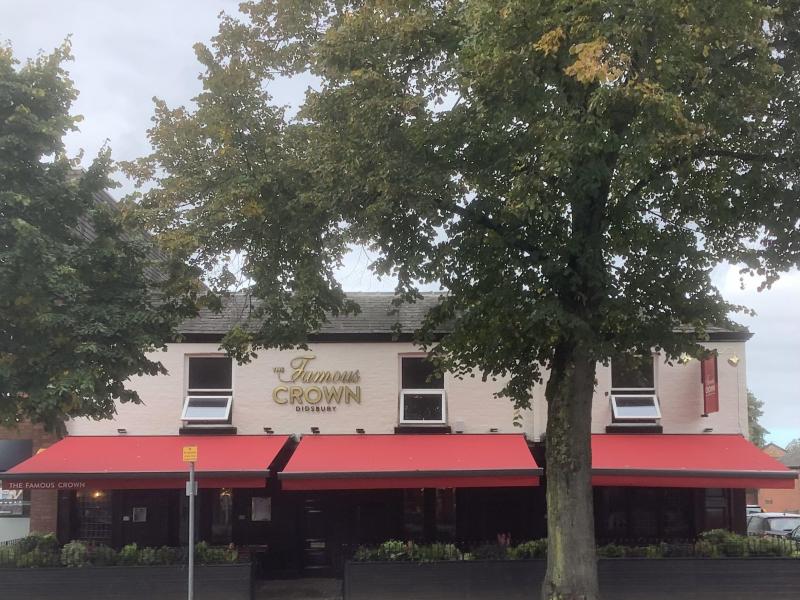 Ok, so now you've had a couple pints, you're ready for the short walk down the road as you begin the first mobile part of The Dozen toward The Famous Crown. What's it famous for? Coming back from the dead with solid beer, a cosy interior and some mint food to line your stomach for the bulk of the boozing.
4. The Royal Oak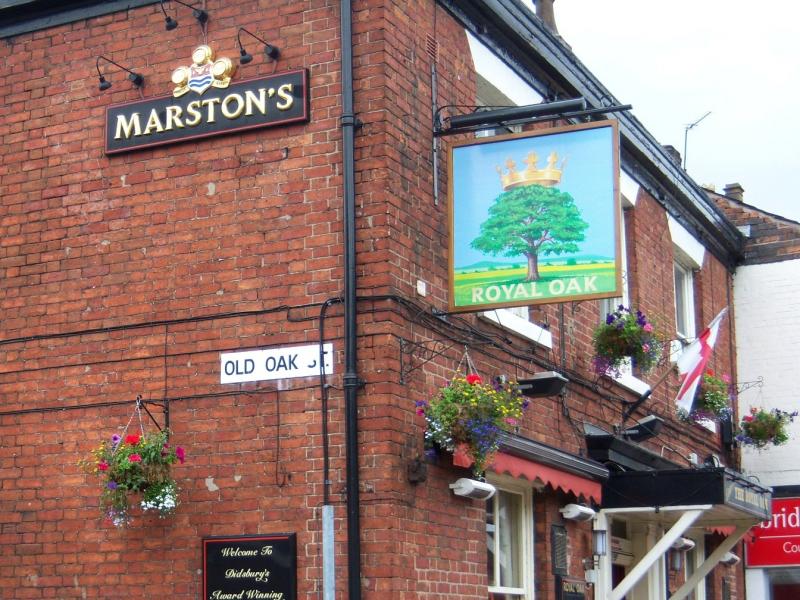 Had some pub grub or at least a butty from the Co-op up the road? Good. Sod that 'eating is cheating' nonsense, this is a long old night and we don't need any heroes — you'll all be heroes at the end. Next up, another non-nonsense boozer: The Royal Oak. Small and cosy; beer, wine and the rest of it. Simple.
5. Fletcher Moss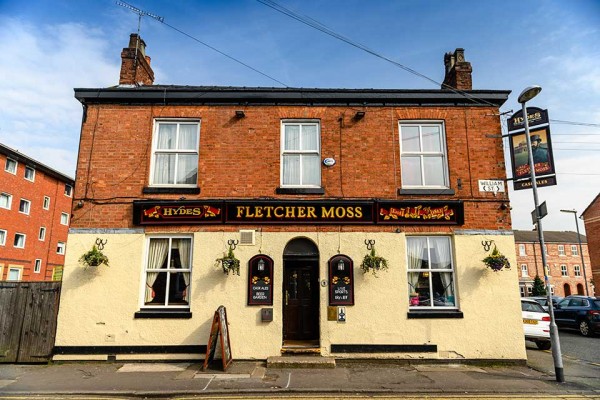 Now we move on to one of our favourites and arguably one of the best bars in Didsbury, let alone on The Dozen, Fletcher Moss. Just 75 yards off the Village high street and offering up live sports, craft beers, plus the beloved beer garden, this hidden gem is just as pretty in the winter as it is in the summer. Iconic.
6. The Nelson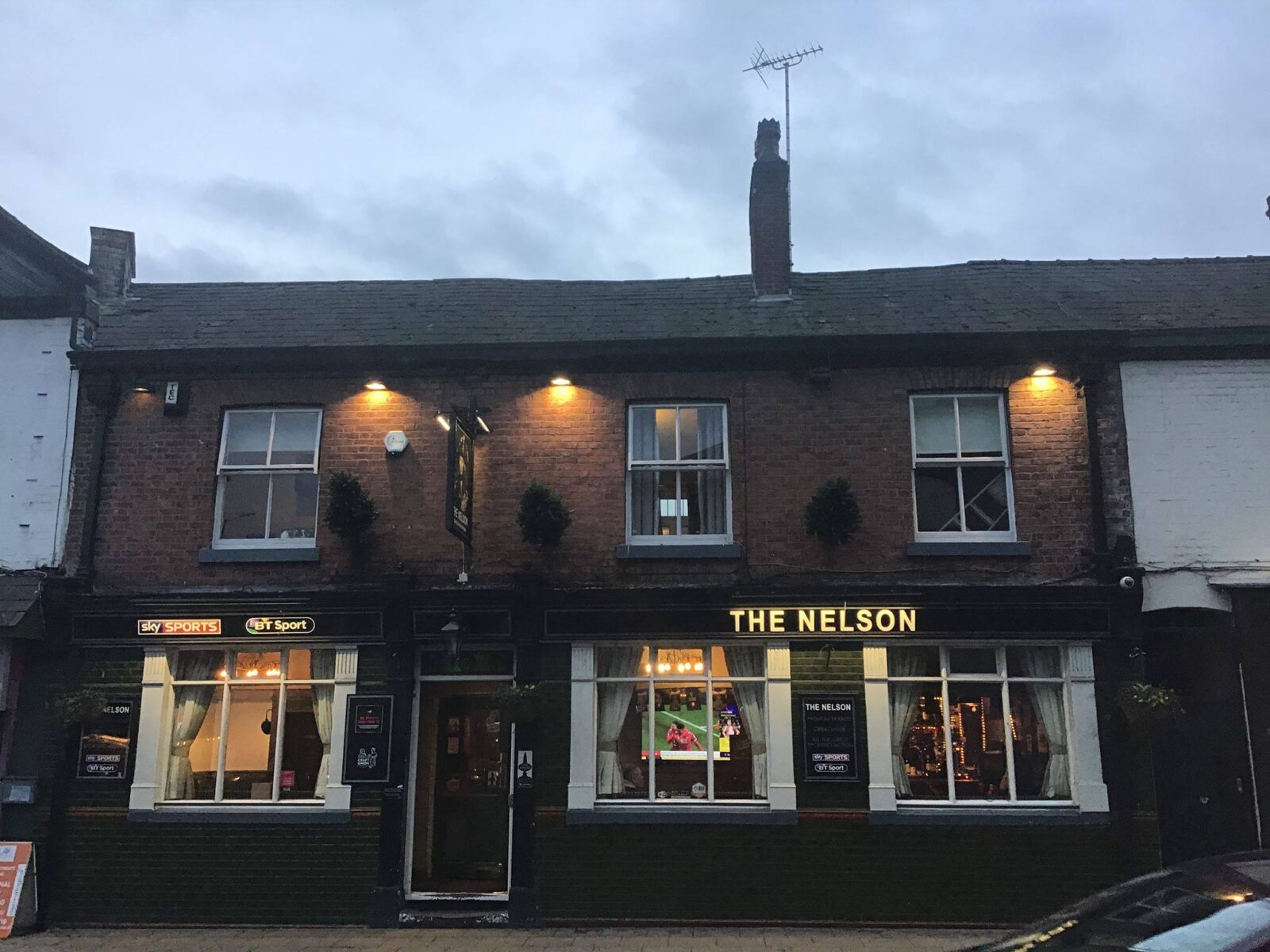 Back toward the high street now; just on the corner of Barlow Moor Road, you'll find The Nelson. Yes, named after the Admiral and yes, another no-frills boozer owned by Craft Union Pubs. Often serving up Moorhouse beer as its guest and playing host to the local darts league, it's everything you'd expect.
7. The Dog and Partridge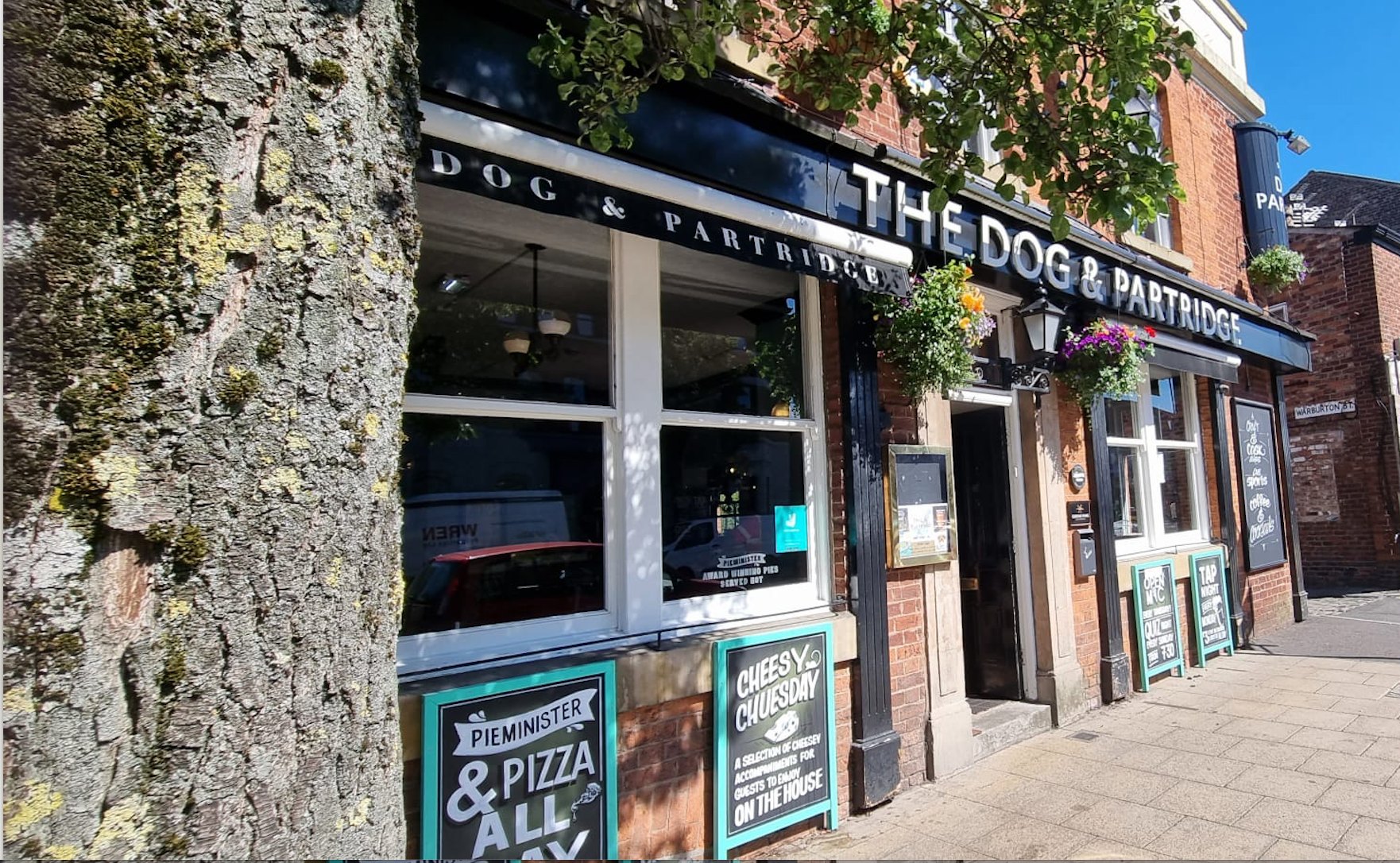 Ok, halfway there and we're definitely into the busy section now: pubs every couple of yards and, before you ask, yes we're skipping The Botanist (formerly Pitcher & Piano) there's loads of 'em. We're moving on to The Dog and Partridge for some classic ale, Pieminister pies, cheese plates and more. Oh yes.
8. The Dockyard (formerly O'Neills, The Stoker's Arms)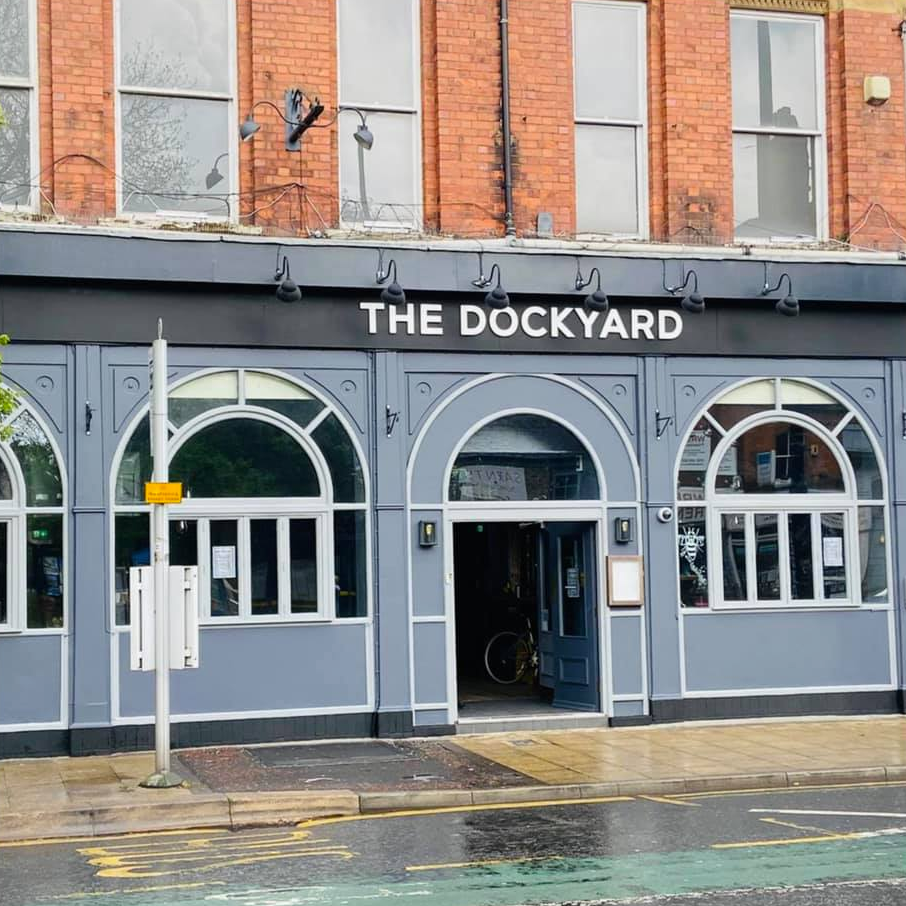 If you've been around Spinningfields or Media City in the last decade, you'll recognise the name The Dockyard and if you've been in one, you'll know you won't be disappointed. Serving up pizza, burgers, wings, great beer, live sport and a

View this post on Instagram

complete with wooden huts, it's a winner.
9. The Station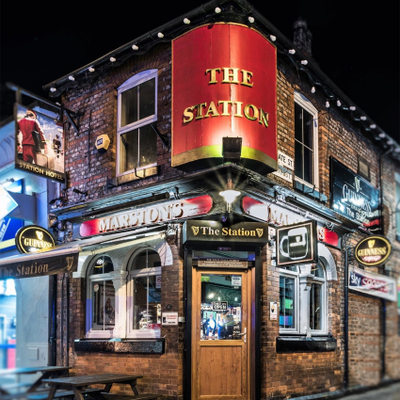 Hopefully, you've soaked up the alcohol with some well-earned carbs as we're now at a crucial juncture where many bow out. Make sure you've got all your belongings as we pull into The Station. This popular Irish pub has sport, live music three nights a week and a serious love of Guinness. Say no more.
10. The Woodstock Arms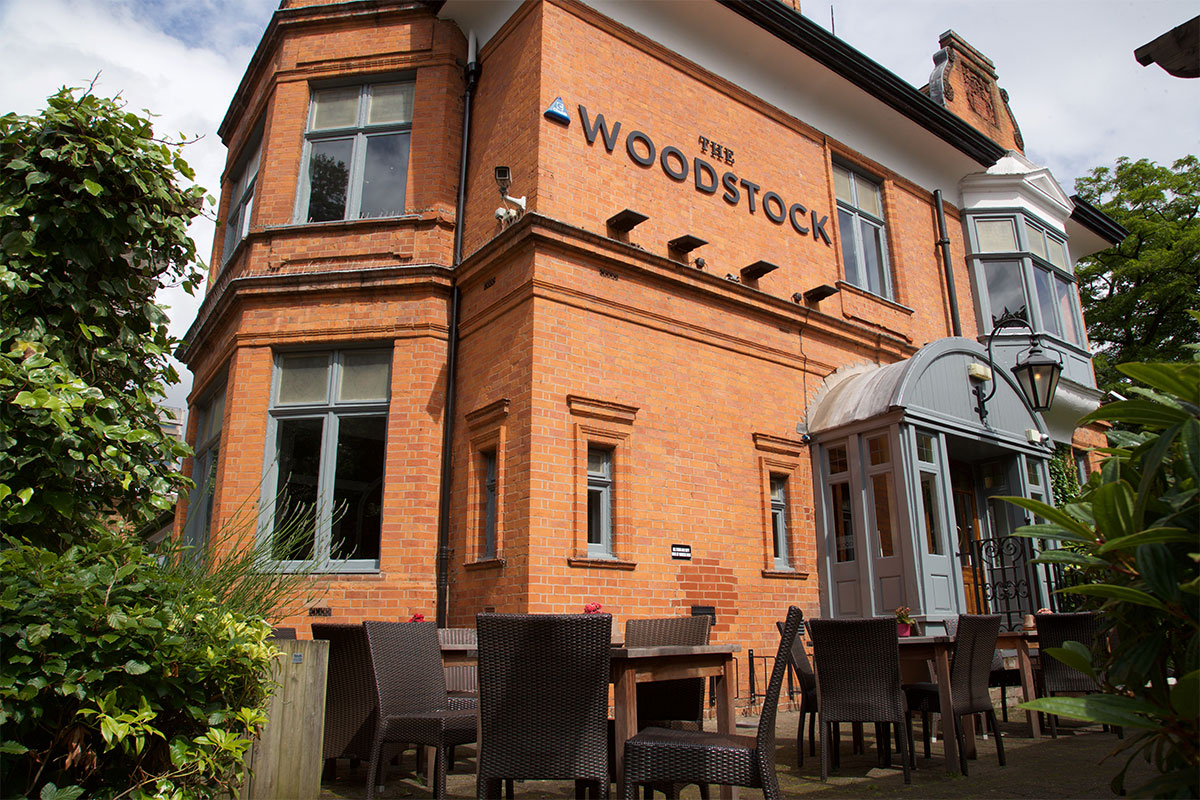 Still standing? Good, cos we're entering the final third of this drunken journey and you've gotta walk again. The fresh air might do you good. When you do stop you'll arrive at The Woodstock: a beautiful establishment with lots of room and lots of booze. If anything, it's too nice for your raucous rabble.
11. The Metropolitan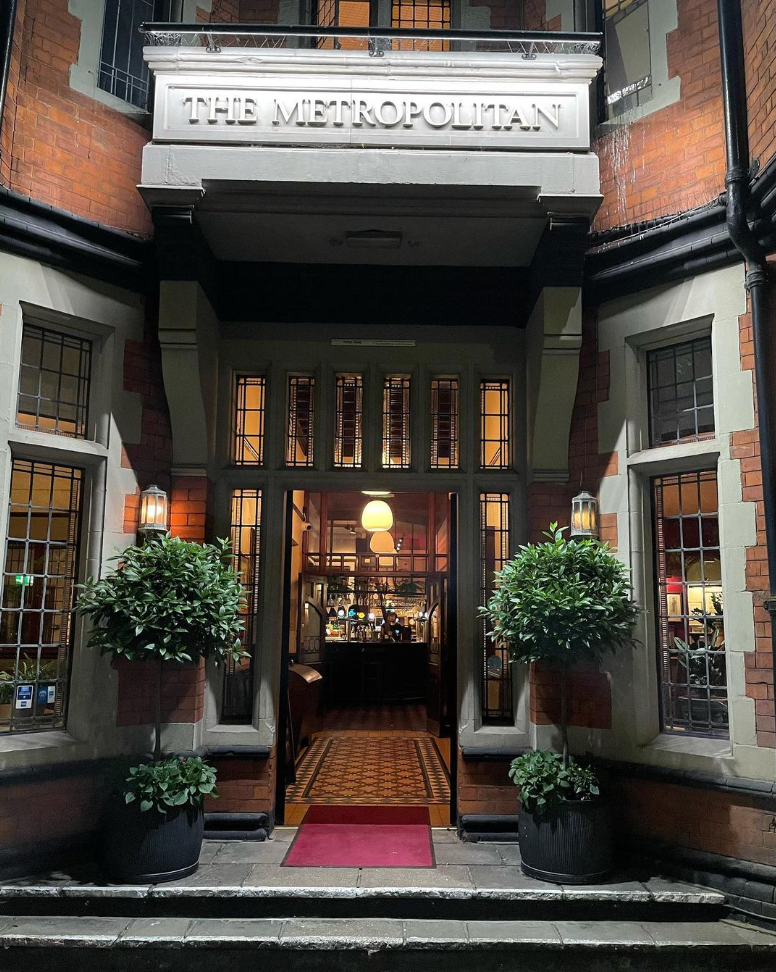 The penultimate stop on our alcohol-fuelled trip through Didsbury is The Metropolitan, or as it's commonly known, 'The Met'. Once a grand Victorian railway hotel, it's now a massive bar and restaurant plating up banging Sunday Roasts and hangover-curing breakfasts. But you're on a mission, concentrate.
12. The Railway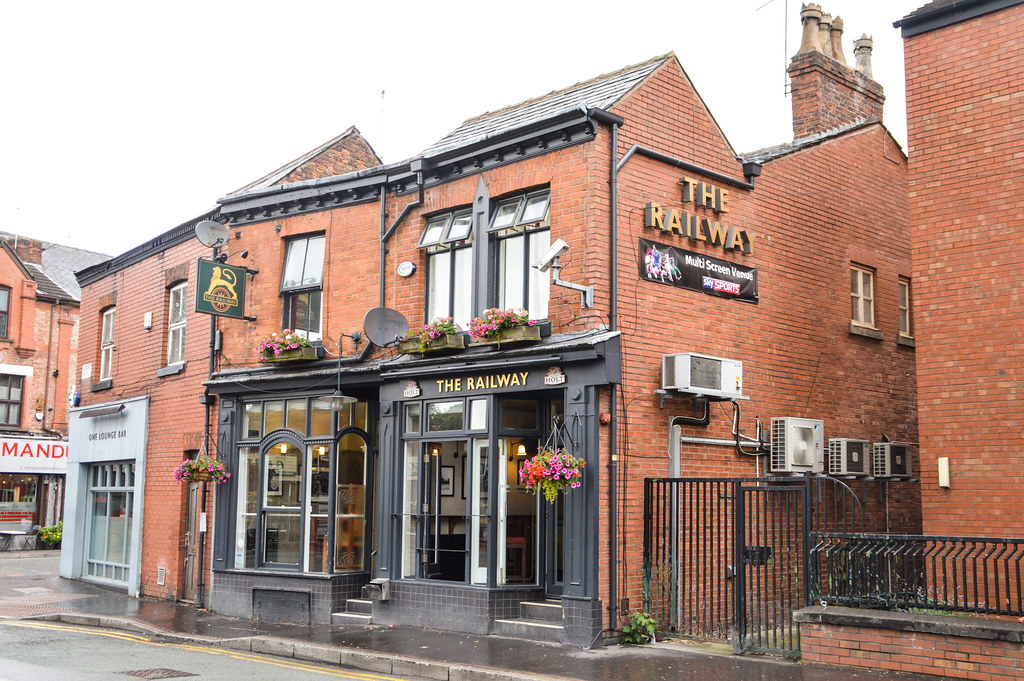 You've made it. One more drink and you've smashed The Didsbury Dozen. Starting in the Village and ending the night in East Dids, head over the road to The Railway, a simple, British, cask ale tavern, much loved by locals. We don't need to sell it, you'll love it too — that's if you can remember it, of course.
Better still, you're only stumbling distance from Burton Road tram stop. You're welcome.
Now get yourself home, you mess.
Read more:
And just like that, you're done. Only question is, did you make it to the end of the new and improved Didsbury Dozen in one piece? We sincerely hope you did and that there was no man left behind.
It goes without saying that you should always drink responsibly and luckily, the idea of The Dozen is you can pace yourself by spreading it out over the day and grab plenty of food on the way
We'll leave you to squabble among yourselves as to what locations we've may or may not missed off and how exactly you're going to phrase your strongly-worded letters.
If we don't catch you in the comments, we'll see you in the pub!
For all the latest news, events and goings on in Greater Manchester, subscribe to The Manc newsletter HERE.
Featured Image — Wikimedia Commons/The Station (via Instagram)/