Manchester
A knock-off Morrisan corner shop has appeared in Manchester city centre
Its soundalike moniker has caused some laughs.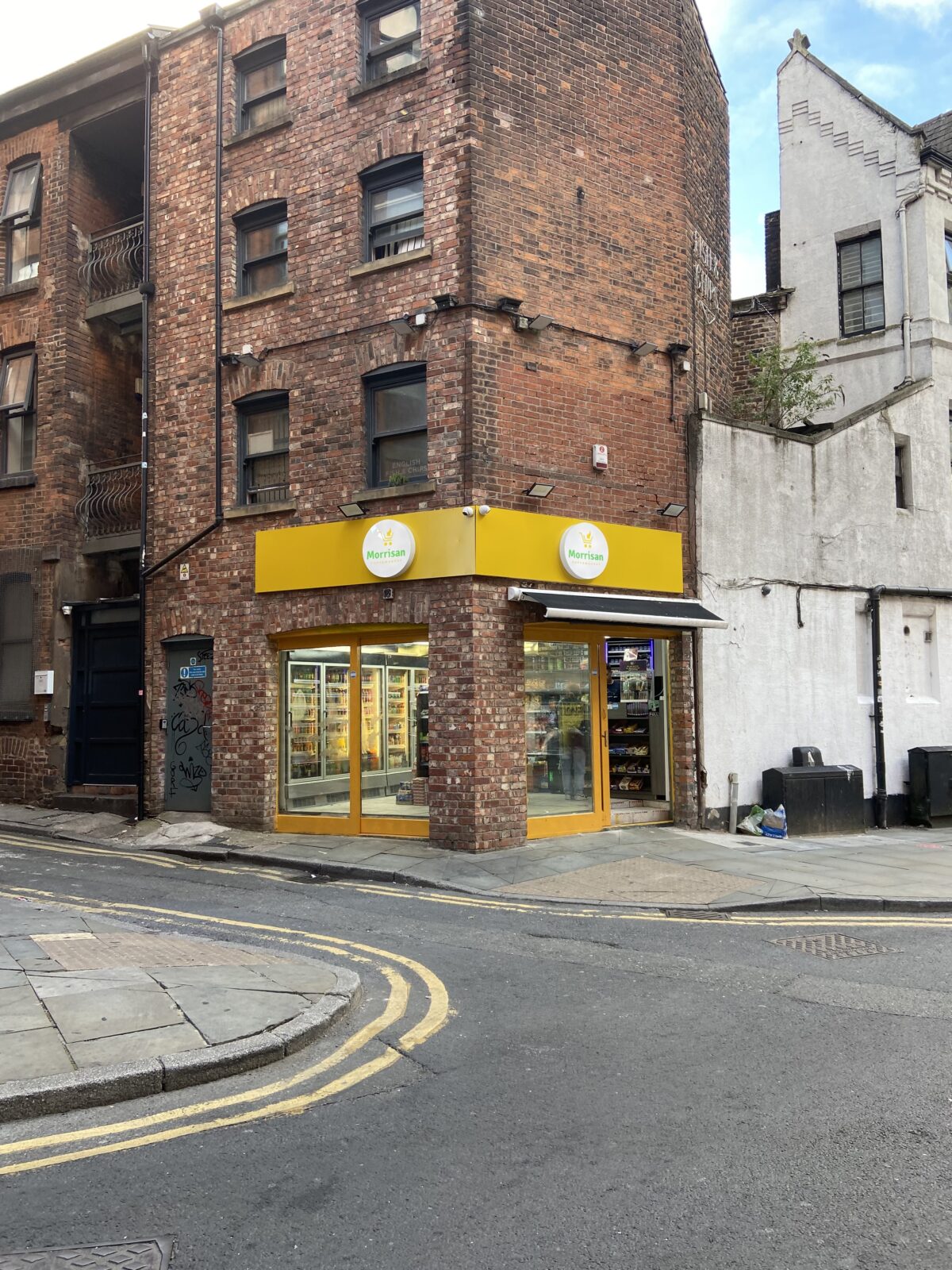 A knock-off Morrisons mini-mart has appeared in Manchester city centre, opening close to The Printworks.
Inside, it looks like any other corner store – with fully loaded fridges housing innumerable flavours of Fanta and other soft drinks.
Its shelves are stacked with crisps and cereal, and all the typical things you'd expect, as well as some unique sweets and chocolate bars.
But what's really getting people in Manchester talking is the copycat store's signage, which looks exactly like the real deal – except for an 'a' in the sign where an 'o' should be.
It even has the logo spot on with a white circle displaying the shop's name in green font and a tree with yellow leaves growing out of the letter 'I', just like the supermarket.
The bright yellow shopfront is not hard to miss, and its soundalike moniker has caused some laughs amongst locals on social media as people recognise its cheeky attempt to pull in more customers by emulating a well-known chain.
It remains to be seen how the real Morrisons will react when they discover the news, but for now, we're all very amused.
It's not the first time a shop in Greater Manchester has used a soundalike name to reel in customers, with another corner shop owner in Salford previously opting for the name Tecco Express and a red, white and blue banner.
Read more: The Voice UK is holding auditions in Manchester city centre next week
Owner Gulfar Ahmed first opened the store in Salford in 2010 and traded successfully as Tesco's 'little brother' for years until a Tesco Extra store opened its doors five minutes down the road.
That opening put paid to Tecco Express, with Mr Ahmed telling The Mirror at the time: "We've been here for too long, and everybody knows the shop. We won't change the name – the only problem with Tesco is they're open 24 hours, so they're taking our customers."
Featured image – The Manc Group