Manchester
Manchester baker creates amazing 'kiss off' Love Hearts donut specials for Valentine's
Forget flowers, forget chocolates, nothing says Valentine's like a box of 'U stink' donuts.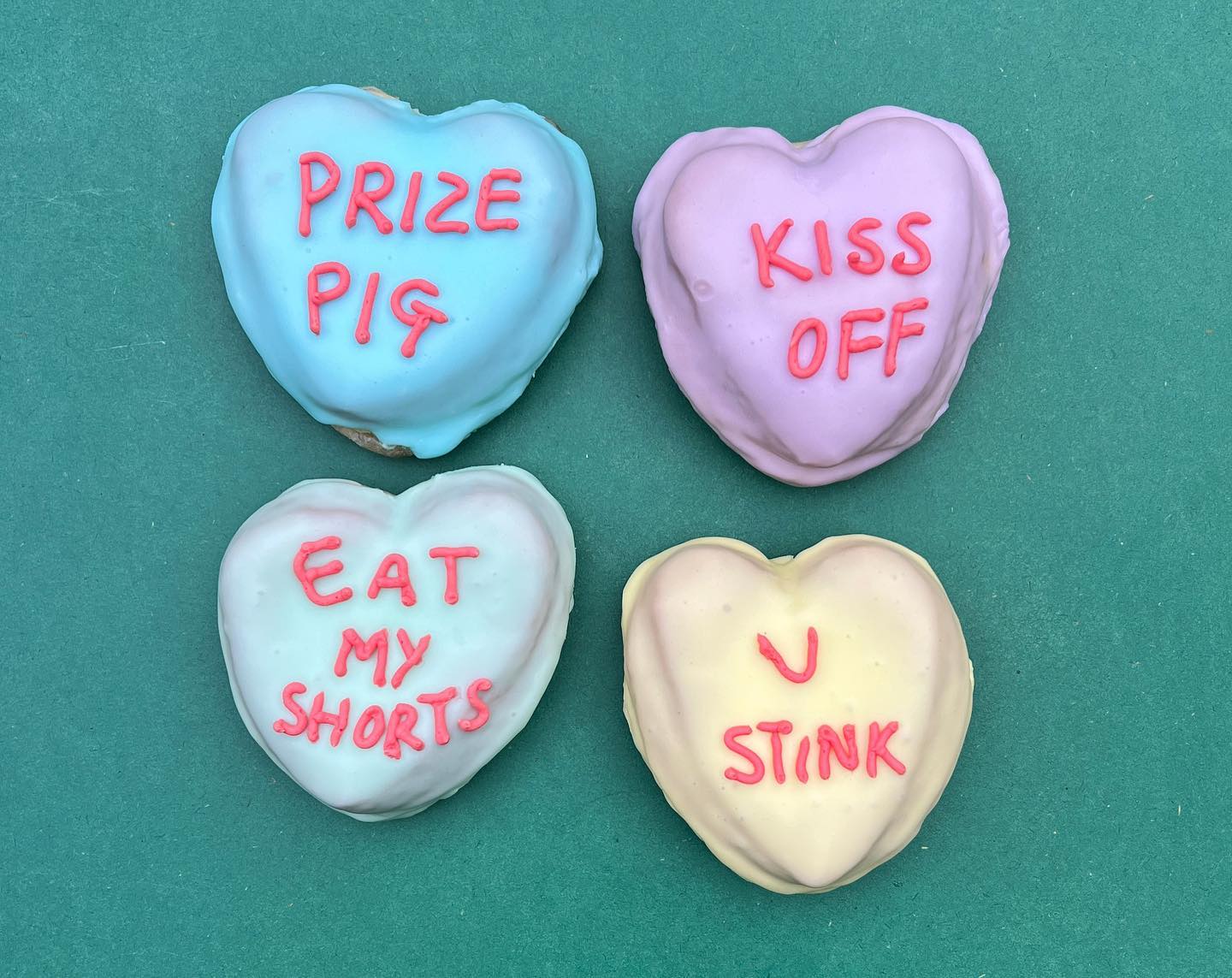 Whether you're 'into' Valentine's or not, I think we can all agree these Love Hearts donuts from Siop Shop are pretty damn excellent.
Not one to play by the rules, the TIb street donut shop has bucked the mushy romantic trend in favour of a bit of playful wit and produced these Love Hearts sweet-inspired treats instead – perfect for couples (and singles) with a sense of humour.
For many, the fruit-flavoured, tablet-shaped sweets were a childhood fixture – and their inscriptions, which featured cheesy messages like 'Love Bug', 'Kiss Me' and 'Only You', are forever fixed in our minds.
Perhaps you even tried to give a crush a sweet once, you know, as a 'subtle' hint.
Well, this year the bakers at Siop Shop have decided to flip the script – taking the nostalgic favourite and bringing it firmly into 2022 with "crude, off-color sentiments" like 'kiss off', 'u stink' and, our personal favourite, 'prize pig'.
There's also some solid nods to another childhood favourite, The Simpsons (although let's be real, we still love this show as adults) with one sassy inscription echoing Bart's famously belligerent catchphrase, 'eat my shorts'.
Filled with Diplomat chocolate crème, the prices haven't been revealed yet but you won't have to wait long to find out as the tongue-in-cheek goodies are set to go live for pre-order next week.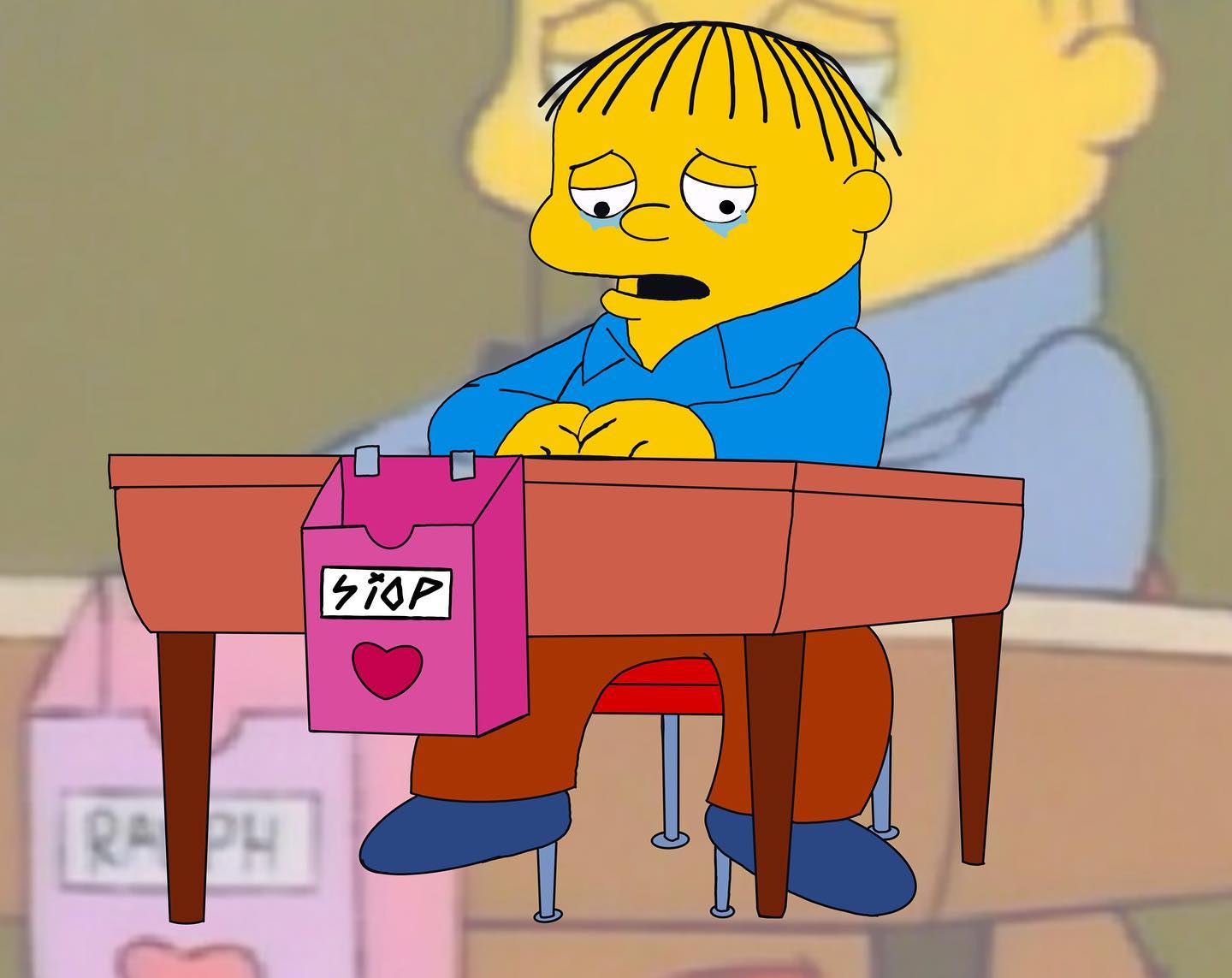 Available in sets of four, you can treat yourself, a mate, or your Valentine (if you've got one) to a box of some of the best donuts in town. And, just for fun, you'll get a limited edition Ralph sticker to go with it.
Forget flowers, forget chocolates, this is where it's at this year. Nothing says Valentine's like a box of 'U stink' donuts.
They'll go live for pre-order from 10am on the Siop web shop as of Tuesday 1 February for pick up on the day itself.
We recommend getting in quick, as there's already been a huge amount of interest since the post went live on Instagram yesterday.
Sharing them online in a post that's already amassed over 1,500 likes, the donut shop quipped, "Valentine's day is no joke!"
They added, "We'll have other suitably themed doughnuts the weekend leading up and on the day but not these ones. Preorder 10AM Tuesday the 1st over at siopshop.co".
For vegans who are wondering, we asked – and yes, there will be some suitable for you (but not these ones). All is still to be revealed as to further specials, so keep your eyes on Siop's Instagram for further updates.
Feature image – Siop Shop