Manchester
Manchester club night Swing Ting is ending after 13 years
Swing Ting has been an integral part of the fabric of Manchester's underground music scene for over a decade. Now it's coming to an end, but there's time for one more dance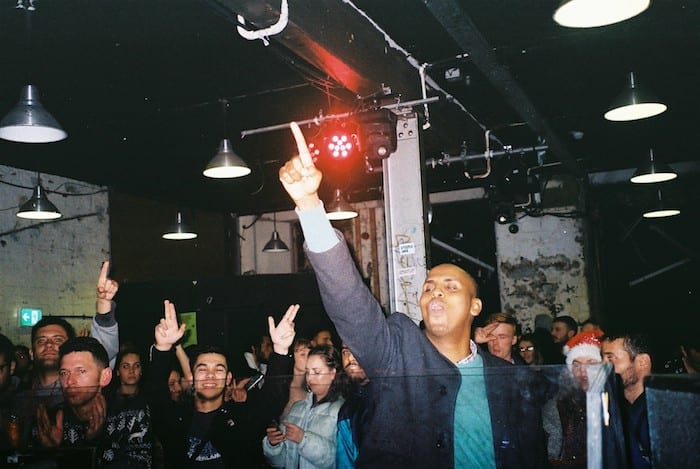 After thirteen years of throwing dances in the city, Manchester party, label, and club night Swing Ting is preparing to hold its last.
Known for playing a huge mix of genres from afro bashment and UK funky, to old school garage, soca, bassline, funk, and soul – the iconic Swing Ting parties will officially come to an end in December, with the date of the final dance set for Saturday, December 18.
First founded in 2008 by Ruben Platt and Balraj Samrai, like many a good Manchester club night Swing Ting began life as a radio show and series of student house parties before becoming a 'proper' club night.
Moving through many different incarnations over the years, after outgrowing student housing the dances graduated to a tiny place on Oxford Road called Scubar (now a church), before moving to a night at The Attic, then a karaoke bar called Charlie's, before finally settling down in the Soup Kitchen basement – hosting regular monthly nights from 2011-2019.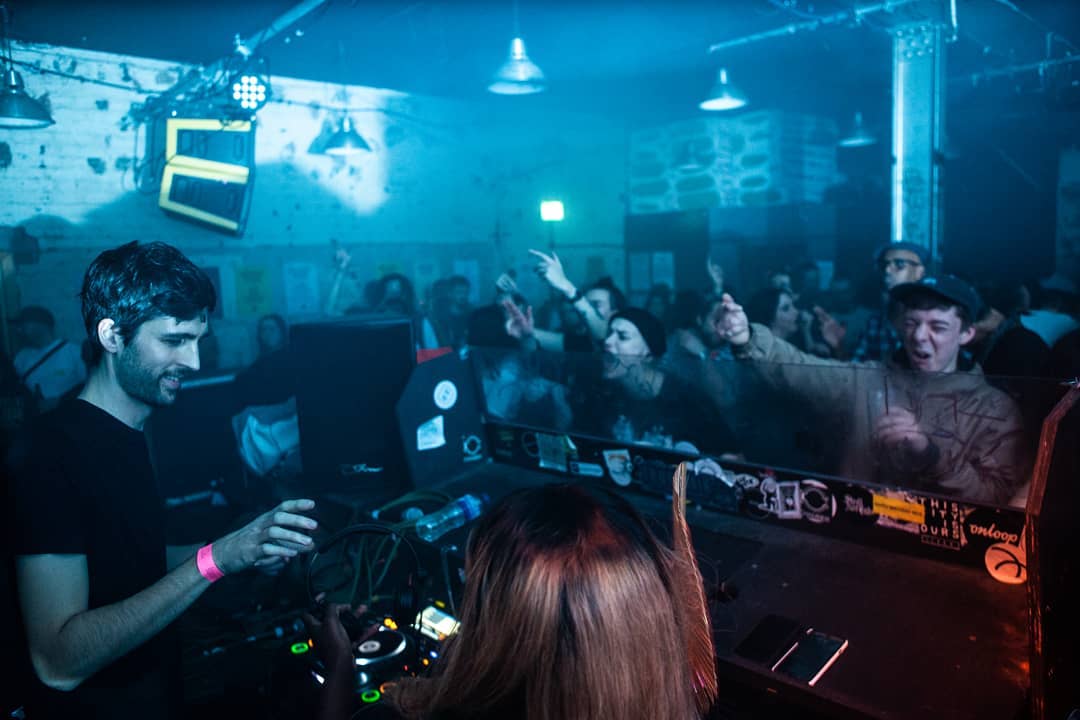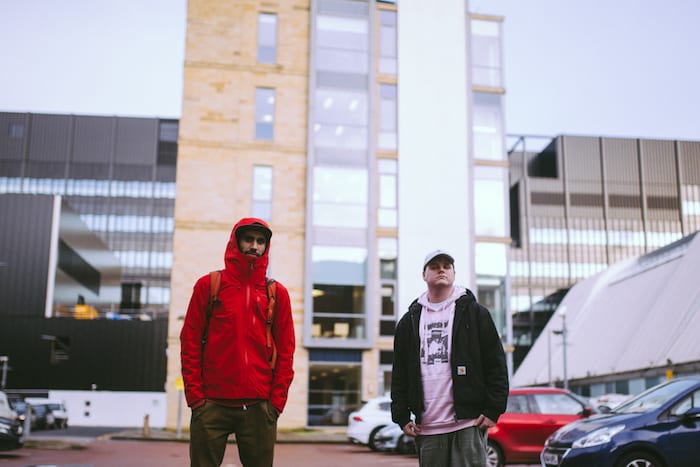 Its founders also launched a record label in 2014, building up an international profile with a slew of global releases and shows that saw them gain recognition from Resident Advisor and be awarded FACT Magazine's label of the year gong in 2016.
But now, it's been confirmed the party, club night, and label id ending for good in 2022 – with the team breaking the news on social media on Thursday.
The post said: "Saturday 18th December 2021 at SOUP will be the last Swing Ting party. Following this event, Swing Ting productions, promotions and label releases will come to a close in 2022.
"It's been an amazing 13 years and we never knew how much we'd be able to achieve! We feel now is the right time to bid farewell. Massive thank you to everyone who's supported us in any way whatsoever."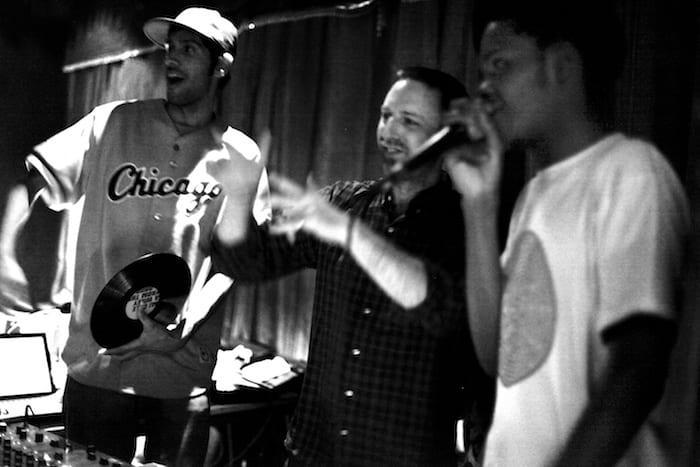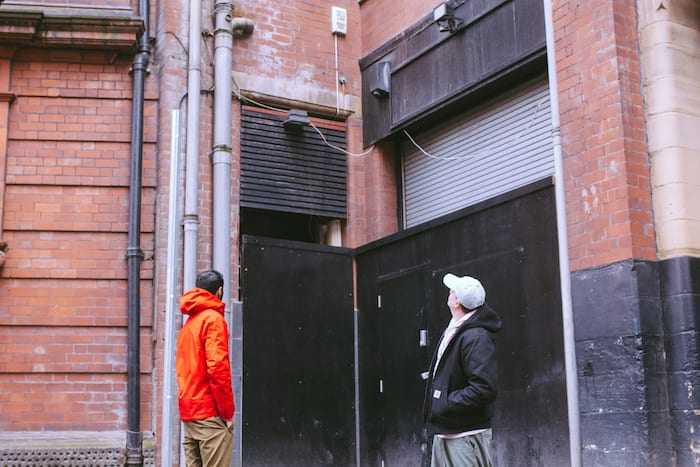 Loyal fans of the label, club night, and collective were quick to share their sadness as the news, with many pouring into the comments.
Fellow Manchester musician Jenna G said: "Amazing stretch, huge respect to ya'll can't wait to see what comes next for everyone."
BPM founder Tunde Adekoya also commented, saying: "One of the Manchester goat's… will forever live in our hearts and minds ♾. Looking forward to all your futures."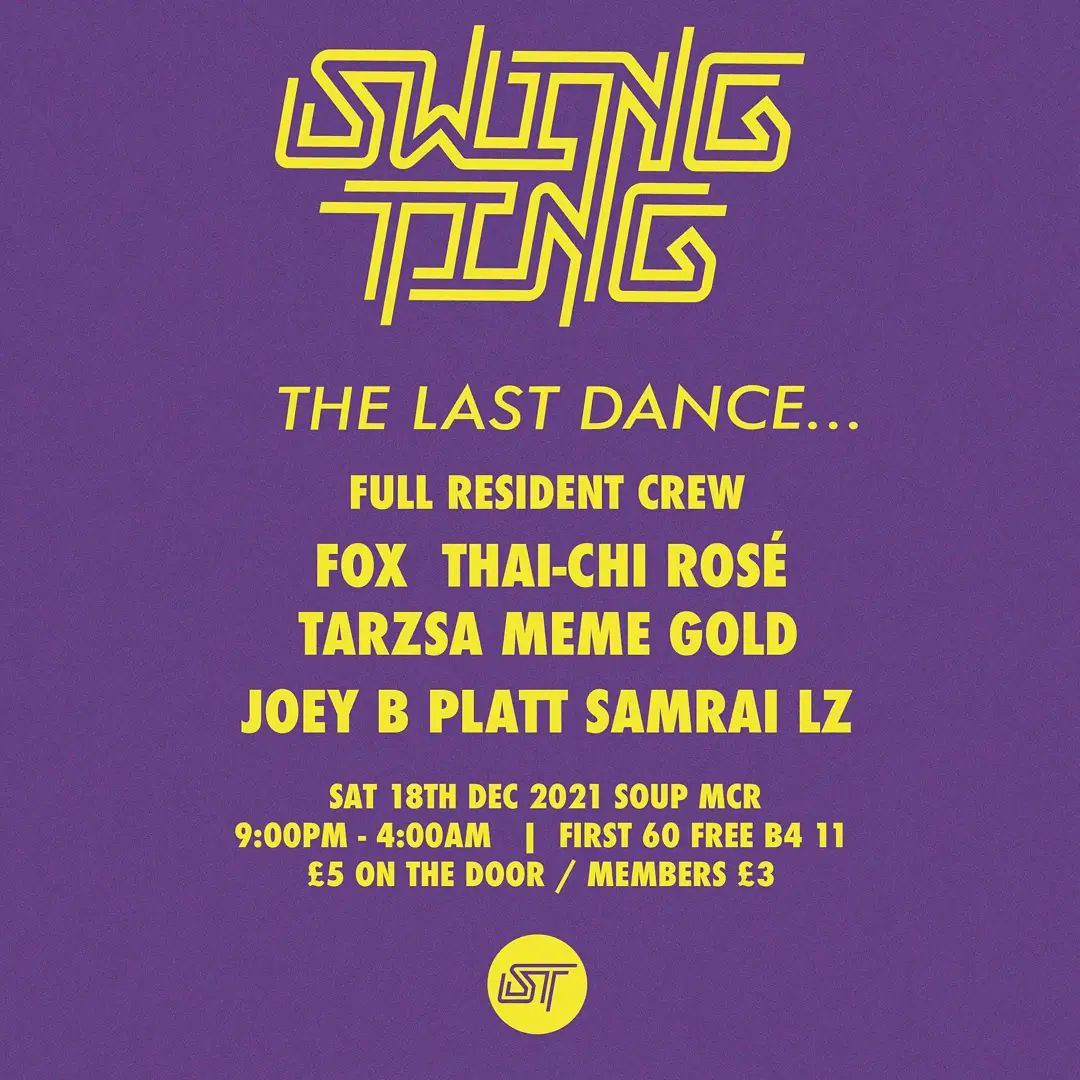 Over the past thirteen years, Swing Ting became an integral part of Manchester's underground music scene – with its founders passionately channeling soundsystem navigation, throwing some mega parties, and producing some anthemic tracks under the Swing Ting moniker.
Launched at a time when the clubbing scene in the city looked very different from how it does today, Swing brought together huge swathes of the city's underground scene – championing a huge mix of genres and encouraging the careers of up and coming local artists.
Saturday, 18 December will see the collective throw its last party in the Soup Kitchen basement before they bring their musical partnership to a close in 2022.
An entirely resident-led affair, doors will open at 9.30pm and close at 4am. Tickets will be £5 on the door or £3 for members.
Feature image – Swing Ting