Manchester
The magical Manchester park that's basically Disneyland for dogs
With attractions like squirrel chasing and 'Wimbledog' tennis, a bespoke pet taxi service and small, tailored play groups, Doggyland Park is changing the face of doggy daycare in the city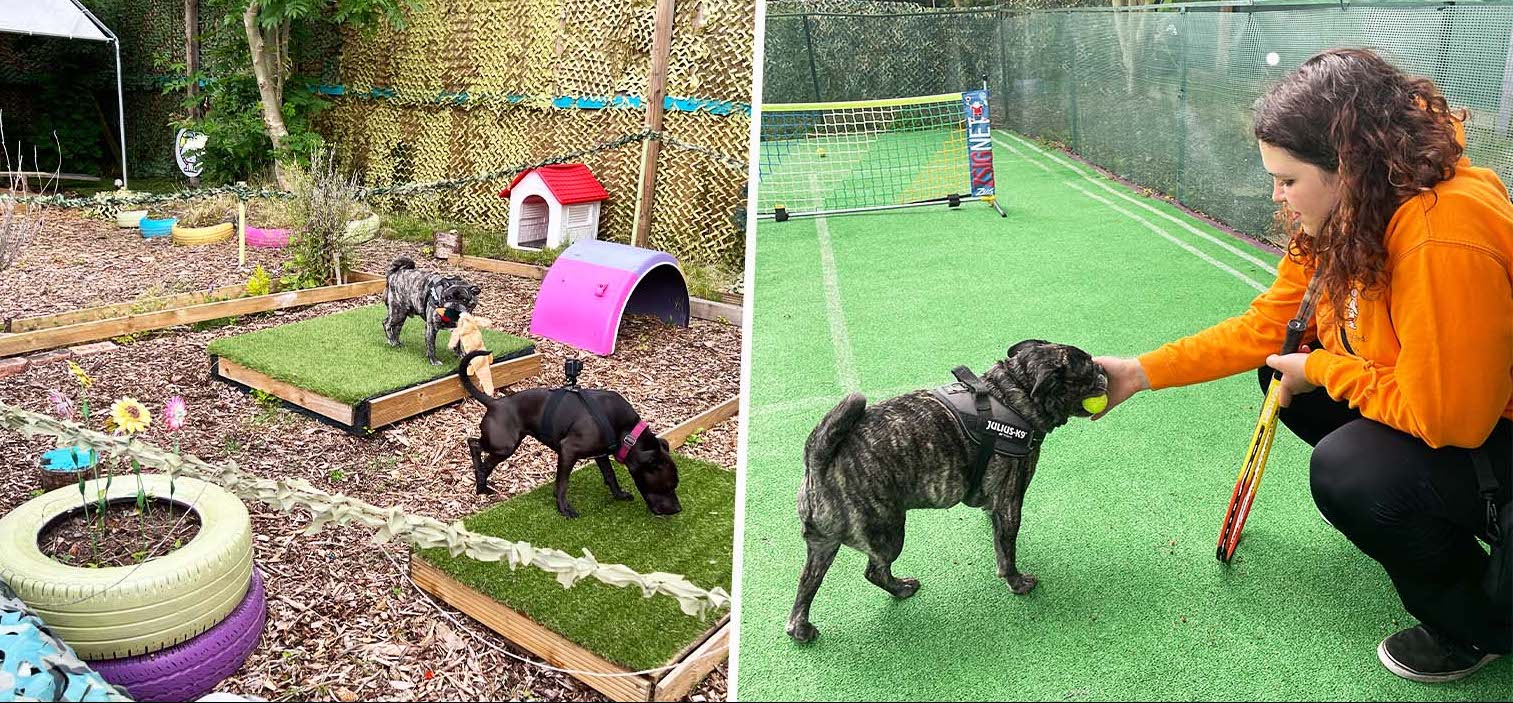 Over on the outskirts of the city centre is a new park just for dogs that's been purpose-built for playtime.
Here, dogs are matched in small groups with similar sizes and temperaments to take part in a variety of assault courses and attractions, ranging from assault courses and squirrel chasing to their very own 'Wimbledog' tennis court.
There's even a dedicated 'pet taxi' service included as standard for busy owners, meaning that dogs can easily be picked up and dropped back at home without you having to worry or lift a finger.

Formerly a derelict car park in Miles Platting, this patch of land hasn't been used since the 1970s – that is, until Doggyland co-owners Beth Lemons and Pablo Perez took it on mid-pandemic and swiftly set to work transforming it with their bare hands.
Prior to that, Beth had worked in dentistry for over a decade whilst her partner Pablo had worked as a mental health doctor since coming to the UK in 2016.
However, both had begun to feel 'a spark of playfulness was missing' in their professional lives so, when they hit upon the idea of Doggyland Park during the pandemic, they saw it as a new opportunity 'to build a culture of happiness and mental well-being" for their staff and for themselves.
Using nothing but a mattock and a wheelbarrow, whilst the country was in lockdown the couple busied themselves by planting trees, hedges and grass, bringing in woodchips and sand, then building various dog-themed attractions, before finally opening the gates to their first doggy visitors last year.
Nine months on, it is filled with happy dogs of all sizes busily charging around assault courses, sniffing butts, bulldozing through tunnels and popping out of teeny, tiny dog houses – with an average of 45 bookings a week.
The park has been inspired by Beth and Pablo's dog Bella, who just so happens to bear a strriking resemblance to Lady in Lady and the Tramp.
Describing the whole thing as "reverse engineering", Beth explains:
"First we thought : what do dogs like? and then we accommodated everything else to that concept.
"It wasn't like…we have a building, lets pack 40 dogs inside. Our idea was, Bella ( our dog) doesn't like what the market is offering, what would Bella, really, really like?
"Well…be with her friends, outdoors, off lead, chasing things, smelling things, playing, running…
"We provide for other doggies what we wanted for Bella and for us. And what do we want for Bella?
"That she is safe, that she is happy with her little group of friends, that her carers can pick up on signs when she is not fully happy and correct it… and that's what Doggyland is, it's her gigantic playground, but also everybody else's."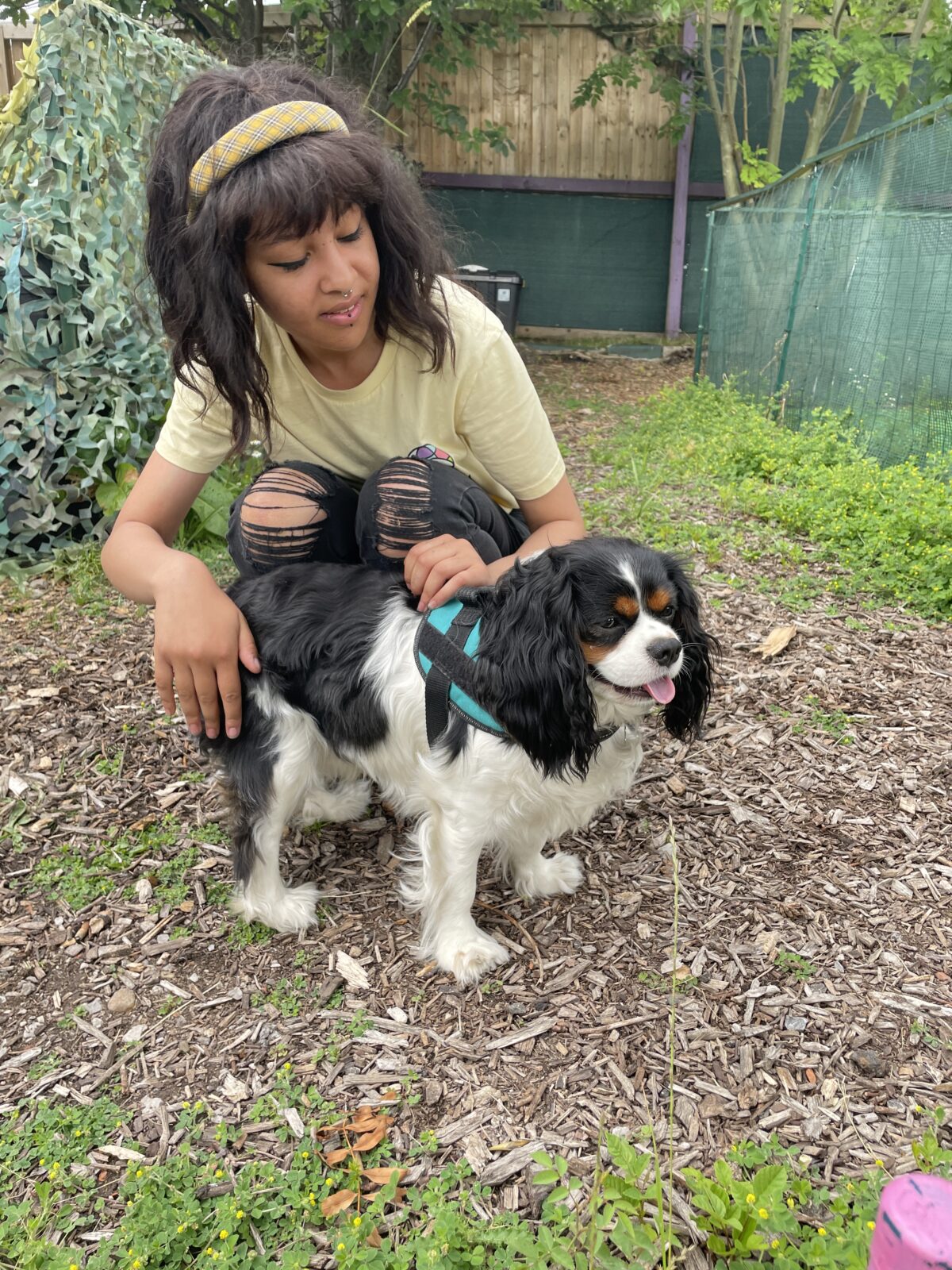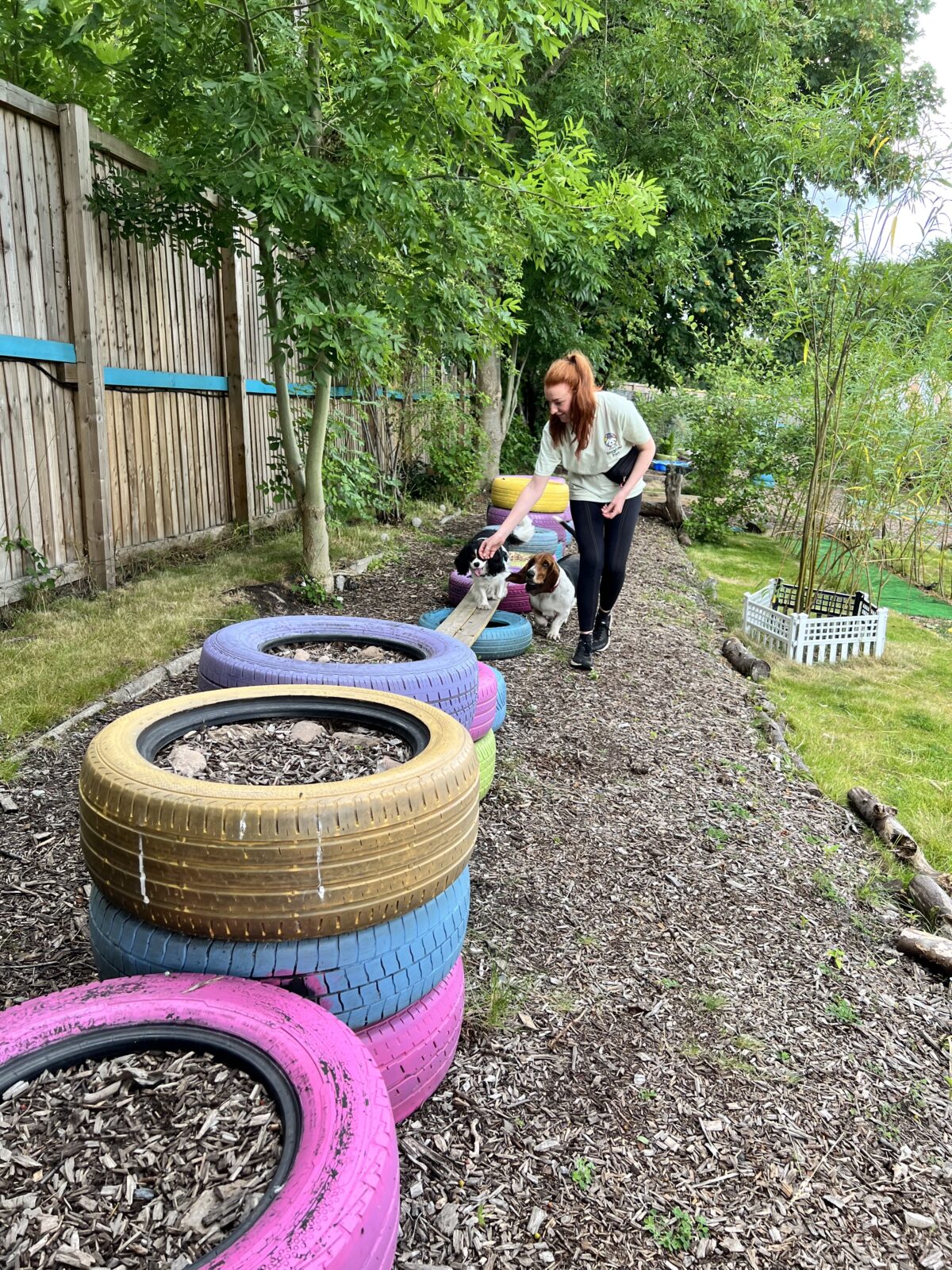 An alternative to doggy daycare and dog walking, play sessions at Doggyland Park are small, with a ratio of one staff member to every three dogs.
Whilst Beth acknowledges this means they are 'perhaps [their] own worst enemy' when it comes to growth, by ensuring that dogs are looked after in small groups, with a maximum of six per session, they can avoid some pitfalls common to the industry.
Sessions last roughly two hours and focus on creating harmony amongst the pack – all important for eradicating common industry problems like altercations, disputes for toys, lack of enrichment and personalised attention.
Aside from the two co-founders, Doggyland Park's team is also made up of four other highly qualified, enthusiastic, wonderful people who Beth describes as being "more like family members than colleagues".
You can still see on Google Street View how it looked before, but we hear that the neighbours are massively impressed with how the views from their balconies have changed – greatly improved after what ended up being a full year of intense manual labour. .
Speaking on their journey over the past few years, Beth said: "Nine months ago we opened Doggyland Park's gates for the first time, it has been a lovely journey and we wouldn't change it for anything!
"Coming from heavily regulated fields, we have been able to combine our occupational awareness for safety and good practice with the niceties of caring for adorable pooches.
"Opening our own business has been more fulfilling than we could have ever imagined!"
Feature image – The Manc Group