Mental health and music festival Headstock has confirmed a bumper lineup for a full weekend of live performances, talks and experiences in October.
The two-day event is set to be beamed out across the nation via the United We Stream platform – with support from the Hits Radio Network and in aid of charity partners Help Musicians and Manchester Mind.
A virtual festival replaces a week-long event originally scheduled to take place across Manchester during May 2020, postponed due to coronavirus.
Headstock reincarnated will go live on World Mental Health Day – streaming on Saturday 10 and Sunday 11 October.
Anyone can access the event for free, with donations encouraged to raise funds for Headstock's charity partners Help Musicians and Manchester Mind, raising awareness for text support service Shout 85258. 
Already confirmed to appear on the bill are UK chart-topping rock band Nothing But Thieves and acclaimed Irish rock band Kodaline, alongside exciting Greater Manchester bands Larkins, The Slow Readers Club, The Lottery Winners and Lucy Deakin.
There'll be comedy curated by Nodding Dog Comedy (filmed in Escape to Freight Island), a Yoga Rave with Liam Browne, and two-hour set from legendary DJ Paulette.
Wellbeing sessions are also being hosted across the weekend including Yoga Nidra with DJ and Bestival co-founder Rob Da Bank, a Sound Bath with Morning Gloryville, and Energising Morning Flow and Sound Healing workshops delivered by boutique gym BLOK.
United We Stream executive producer, Sacha Lord commented: "In my role as Night Time Economy Adviser for Greater Manchester, I am fully aware that my sector is more prone to Mental Health, than the majority of other sectors.
"With new measures in place, many venues still closed, there is an underlying amount of fear and anxiety for the future, not just amongst operators, but amongst employees too. The next few months see us venture into the unknown and this reiterates the importance of Headstock.
"We need to be talking, we need to be looking out for each other. Music brings us together and I'm delighted that United We Stream could again help out Headstock as a platform."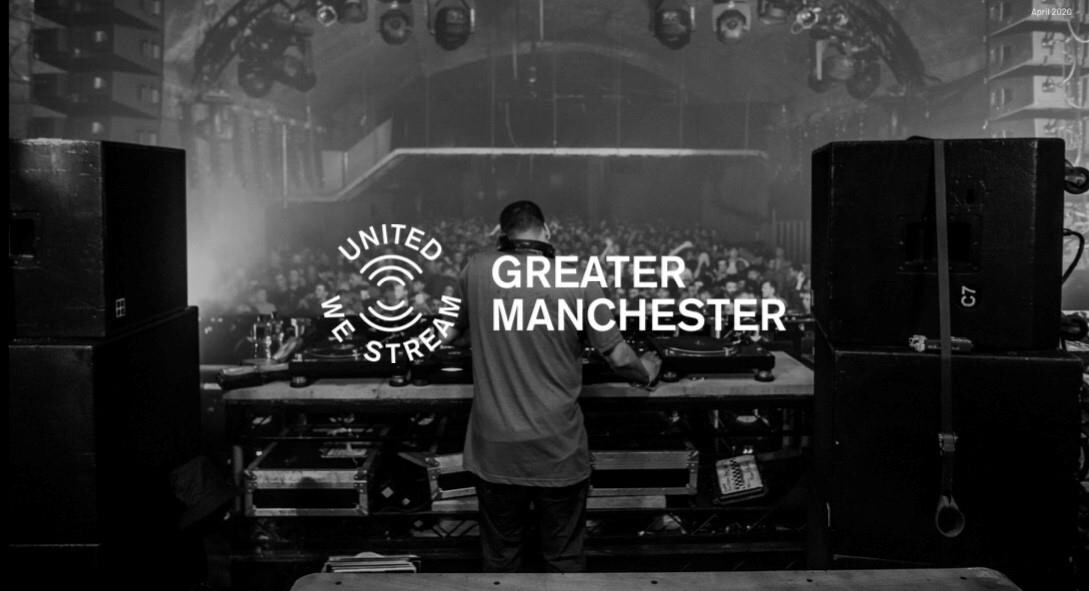 Closing the weekend is Lord's seminal night club series The Warehouse Project. 
Known for hosting legendary nights in Manchester since the mid-noughties, WHP will showcase a four-hour party followed by an exclusive performance from House Gospel Choir and back-to-back headline sets from Yousef and Prospa.
Eight artists will then go head-to-head to create an art masterpiece in just 30 minutes – with the final product auctioned off and proceeds split between the artists and Headstock's charity partners. 
Former World Champion boxer Ricky Hatton, DJ Brandon Block, and BBC Radio 1's Dr Radha will be logging on to take part in talks.
Hatton said: "The Headstock Festival is a great idea and it's so important to be having such a positive event during these difficult times. 
"We all have to manage our mental health, particularly as we deal with lockdown and this can be as simple as going for a walk or run, listening to music or hitting the punchbag.
"You have to try and do something you like everyday and stay connected with the people around you."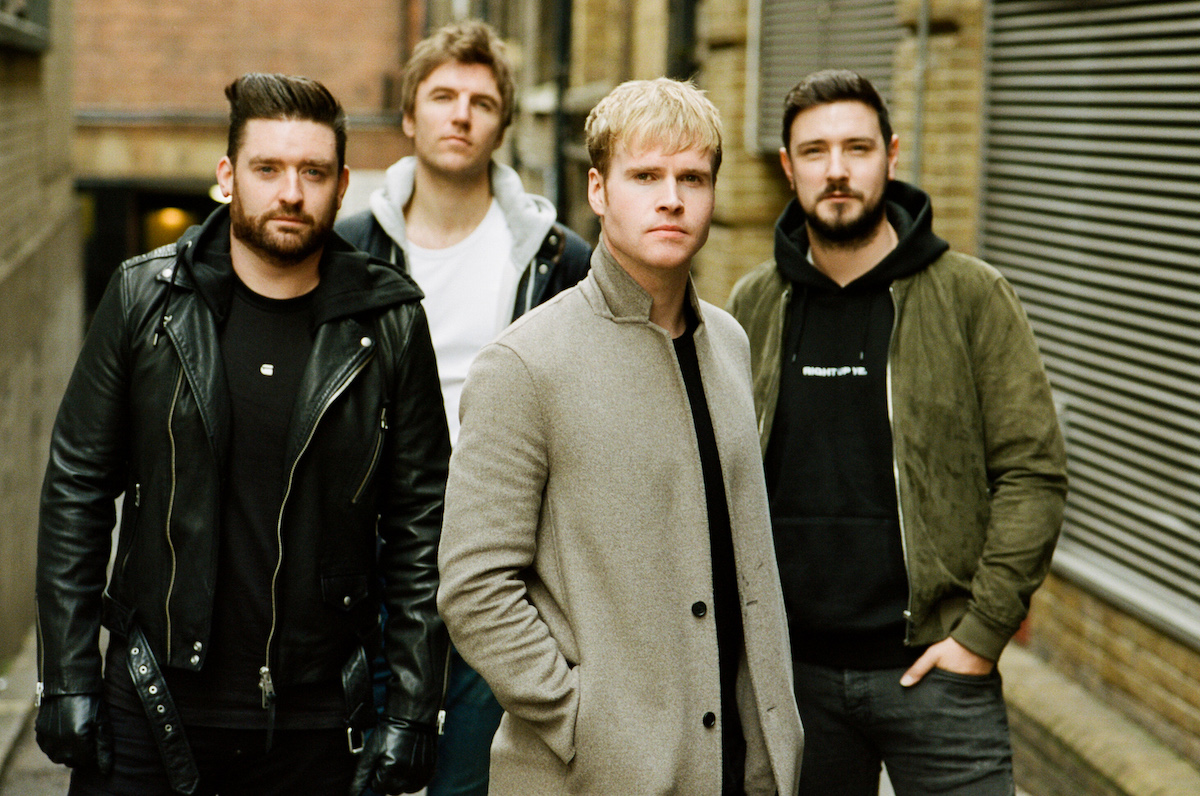 According to Headstock organisers, the event will focus on the positive impact that both music and movement can have when it comes to managing and maintaining good mental health. 
The festival launched in October 2019 as a direct response to the disproportionate level of mental health issues across the North West; founded upon a belief in the power of music to positively impact our emotional and mental wellbeing. 
Focused on prevention rather than cure, Headstock aims to empower people to take stock of their own mental health. 
Headstock Founder, Atheer Al-Salim said: "Through the power of music and shared experiences, our goal is to create change by changing the conversation around mental health. Music has a huge role to play in our physical, mental and emotional wellbeing and that applies now, more than ever. 
"Like so many live events, our plans for 2020 have had to change, but we've adapted to the times, and are delighted to continue our relationship with United We Stream in order to deliver this exciting event. We've curated a jam-packed programme across World Mental Health Day weekend that combines music, talks and wellbeing experiences, so we really hope that people are able to take what they need from this very special virtual event."
Viewers can tune in to the event for free on United We Stream HERE. 
'Festivalgoers' are encouraged to buy a virtual ticket for the event or donate an amount they can afford via Justgiving. 
All proceeds from the event will go to Headstock's charity partners Help Musicians and Manchester Mind.  Donations will help support vital emotional and practical services for young people and musicians. 
For the full line up, new additions and more information visit the Headstock Justgiving page HERE.
FULL LINE UP – MORE TO BE ADDED
SATURDAY 10 OCTOBER 2020
BLOK: Energising Moring Flow – Breath & Move
LIIMO 
ARTISTS TBA
TALK: PROFESSOR TIM SPECTOR 
LUCY DEAKIN
THE SLOW READERS CLUB 
THE LOTTERY WINNERS
TALK: DR RADHA x JOSH CONNOLLY
KODALINE 
LARKINS
NOTHING BUT THIEVES
EXCLUSIVE INTERVIEW: RICKY HATTON
BLOK: BLOKsound with Koral
NODDING DOG COMEDY – At Escape to Freight Island – Brennan Reece /  Freddy Quinne / Lindsey Davies / Bexie Archer / Phil Chapman / Matt Stellingwerf / Mike Newall / Vince Atta / Hayley Ellis / Isma Almas
SUNDAY 11 OCTOBER 2020
MORNING GLORYVILLE – DJ Paulette – Yoga Rave with Liam Browne (music by Rae Marie)
SOUND BATH  – with Morning Gloryville
INTERVIEW: BRANDON BLOCK
THE WAREHOUSE PROJECT
HOUSE GOSPEL CHOIR
HEADLINE DJ SETS – YOUSEF / PROSPA
ART BATTLE MANCHESTER