News
£15 million worth of counterfeit designer goods have been seized by police in Cheetham Hill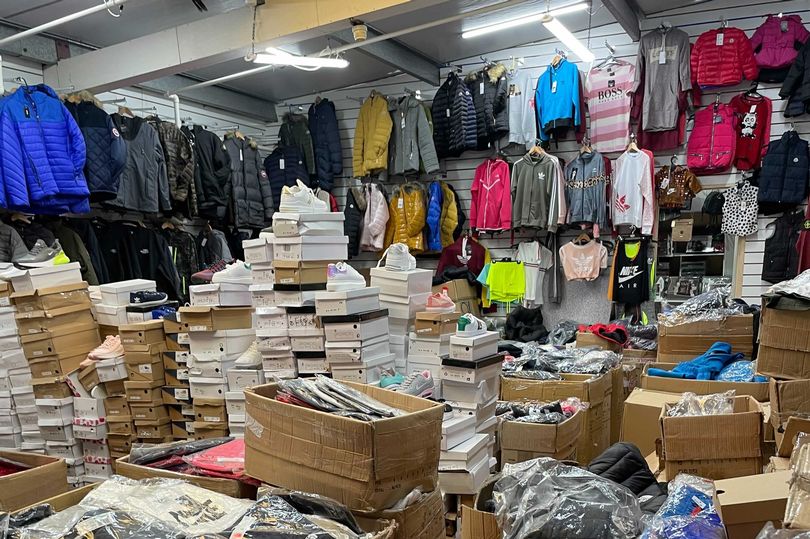 An estimated £15 million worth of counterfeit designer clothes and accessories have been seized during a number of raids in central Manchester.
Counterfeit branded clothing, shoes, electrical goods, watches, jewellery, perfume, and even suspected fake medication were all found and seized during three days of raids on four premises in the Cheetham Hill area, near to Manchester city centre.
Fake brand labels have also been uncovered.
The raids were conducted by Greater Manchester Police (GMP) and City of London Police.
Four premises in Strangeways were raided by officers between Monday 19th April and Wednesday 21st April as part of a large-scale operation aimed to crackdown on the sale of counterfeit goods, and according to the City of London Police, around 45,000 items were seized during the raids, with an estimated loss to brands of £15 million if sold at retail price.
The joint action between the police forces, Border Force and Immigration Services, saw seven people arrested.
Six people were arrested for offences relating to the importation and distribution of counterfeit goods, and one was arrested for intent to supply prescription drugs.
Mobile phones and money were also seized.
Speaking on the raids, Detective Superintendent Paul Denn – from the North West Regional Organised Crime Unit – said: "Buying and selling counterfeit goods is not a victimless crime.
"As well as damaging legitimate businesses, it helps to fund organised crime, and with that often comes violence [so] whenever we receive intelligence about illegal goods, we will always work closely with our colleagues in the City of London Police and other partners to investigate and take the appropriate action".
Inspesctor Helen Hallworth, of Greater Manchester Police, added: "Working in partnerships such as this is instrumental when tackling counterfeit operations, as each unit is able to bring its own precise specialisms to help achieve the most effective policing operation.
"Please be under no false illusions that the selling of counterfeit goods is a victimless crime.
"Selling counterfeit goods is illegal and the money made in these shops helps to fund organised crime, lining the pockets of criminals for much more sinister crimes which can have a devastating impact on our communities.
"Finally, be aware that counterfeit goods can pose a serious health risk to individuals as they have not undergone the health and safety checks that are mandatory for mainstream goods".
You can find more via the City of London Police website here.
Featured Image – City of London Police