News
24-hour services and flat £1.50 'hopper' fares included in new Greater Manchester bus plans
A new five-year plan being discussed tomorrow iincludes new £1.50 'hopper' fares, 70 new 10-minute service routes, and more evening and Sunday services.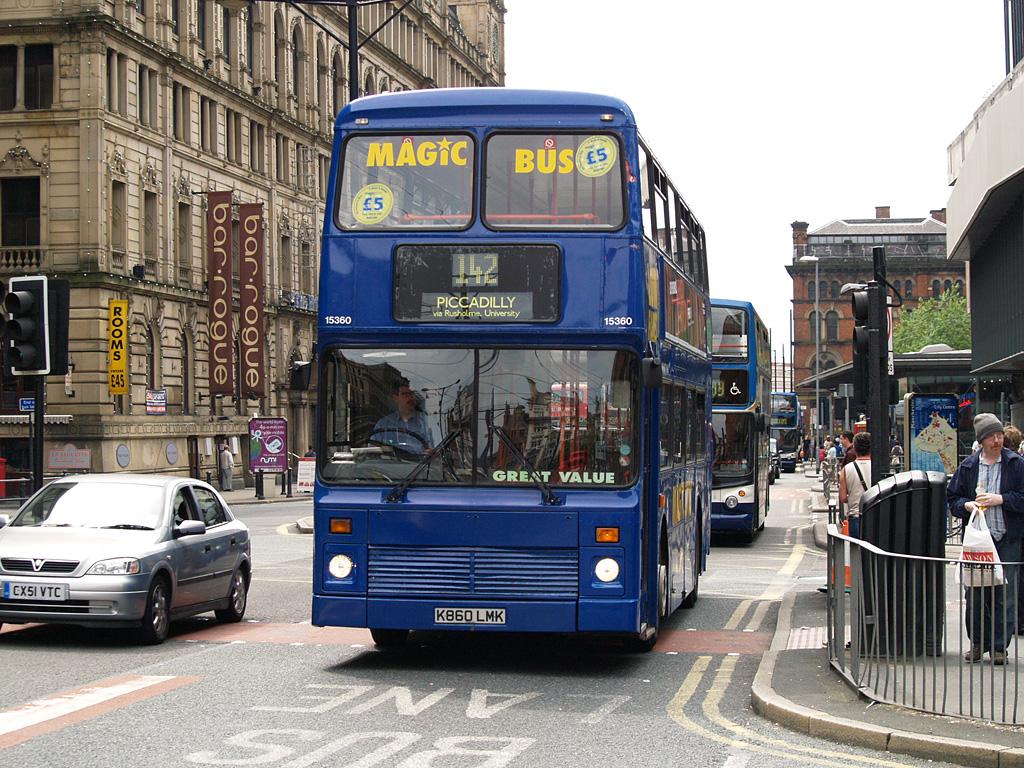 The mayor and council bosses have submitted new plans to Westminster to help make bus travel cheaper for thousands of people in Greater Manchester.
The £1 billion bid for cheaper fares sees a long-term goal to overhaul bus travel in the region take another step forward after the mayor confirmed plans to bring buses back into public control.
The five-year plan, due to be discussed by leaders on Friday morning, features new £1.50 'hopper' fares, 70 new 10-minute service routes, 2,000 more accessible bus stops and more evening and Sunday services – not to mention redesigned and rebuilt transport interchanges.
This would mean be there would be 70 new bus routes, with regular ten-minute services making it much easier to just turn up and go – rather than having to hang around in the bus station for half an hour (or longer) waiting for your next ride.
The bid also promises to include 20 new outes with '24 hour services' and 'three or four' express bus routes for places not served by the Metrolink, although it is not clear as to where specifically these will be.
Whilst there is currently no list of where these high-frequency services would run, there is a map to gie some indication – showing them spreading throughout the region.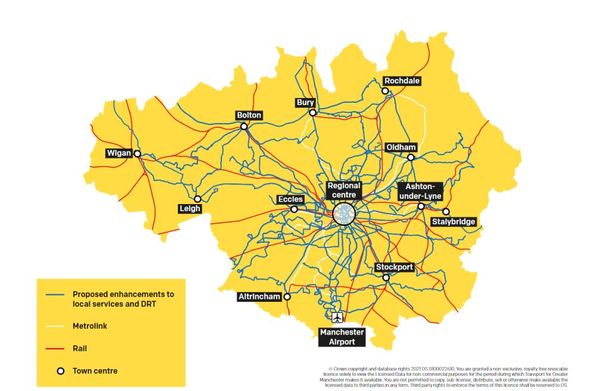 Andy Burnham has previously made a lot of noise about bringing a London-style travel network to Manchester. These new plans are the first step in that direction.
By simplifying the range of different bus fairs across Greater Manchester into flat £1.50 rates that can be used to hop on and off services, daily fares for travellers across the region will be reduced by around 25%.
Plans to make travel cheaper and simple across the ten boroughs also include 'attractively priced one day and one-week travelcards' as well as the new £1.50 'hopper' fares.
But of course, improvement costs money – hence why the mayor and council bosses have submitted their bid to the government's 'Bus Services Improvement Plan' fund.
According to the calculations made in the report, a rising subsidy of between £10m and £60m (by 2030) would be required from central government in order to keep fares at these cheap levels for passengers – notwithstanding dropping passenger levels caused by Covid.
Whilst suggesting a range of different bus corridors, for the fastest routes inspiration has been drawn from the Leigh Guided Busway.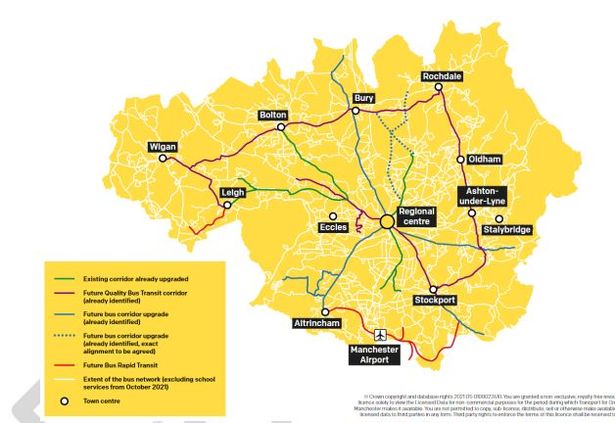 Plans would involve the segregation of large swathes of highway, and come as part of a longer-term solution.
In the short term, the authority also wants to upgrade eight current key routes – notably Salford Crescent to Media City, Wigan to Bolton, Rochdale-Oldham-Ashton, Bury Rochdale and Ashton-Stockport -adding more accessible bus stops, as well as more signs, gates and signal priorities.
Routes between Altrincham to Carrington and Sale West to Broadheath are also included in the upgrade plans.
There is also plans to make the majority of the bus fleet electric, with two-thirds of buses in the plans would be electric, whilst the rest would be remodelled existing vehicles in the network.
Council bosses will discuss the plans on Friday 29, October.
Feature image – Commons Wikimedia