News
8-year-old Cheshire girl gets groundbreaking new eye treatment in a bid to save her sight
Amelia Carroll was diagnosed with CLN2 Battens disease when she was just two.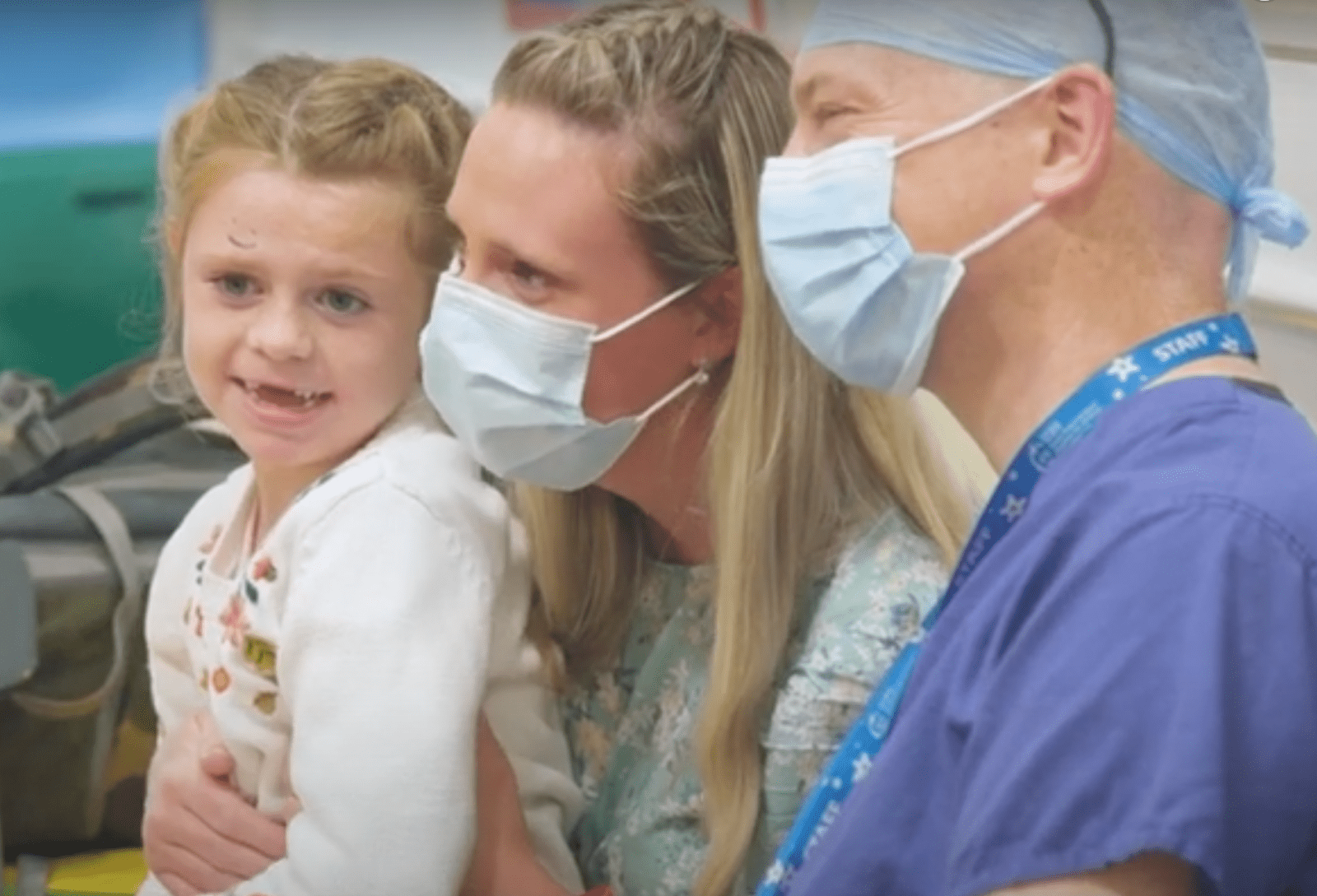 An eight-year-old Cheshire girl with a rare degenerative disease has become one of the first to receive a pioneering new treatment that will attempt to save her eyesight.
Amelia Carroll, from Poynton near Stockport, was diagnosed with CLN2 Batten disease – an incurable and fatal condition that affects roughly around 30-50 children in the UK – when she was just two.
The disease is caused by a change in a gene that is responsible for making a specific enzyme in the nervous system, and it results in seizures, a gradual decline in a child's ability to walk, speak and see, as well as progressive dementia.
Amelia's 11-year-old brother Ollie also has the same condition, yet has sadly already lost his eyesight.
"We have watched our son Ollie go blind, and now the same is starting to happen to Amelia," mother Lucy Carroll explained, which is why her and her husband Mike decided to contribute to a fundraising campaign together with families of other children affected by the disease alongside the Battens Disease Family Association (BDFA) to help fund a world-first trail of a groundbreaking new treatment at Great Ormond Street Hospital (GOSH).
Over £200,000 was raised through the campaign, and clinicians and researchers at GOSH and ICH say the treatment programme has the potential to transform the quality of life for children living with CLN2 Batten disease.
Amelia became one of the first children in the world to receive the treatment, and is said to already be responding to it "perfectly", CheshireLive reports.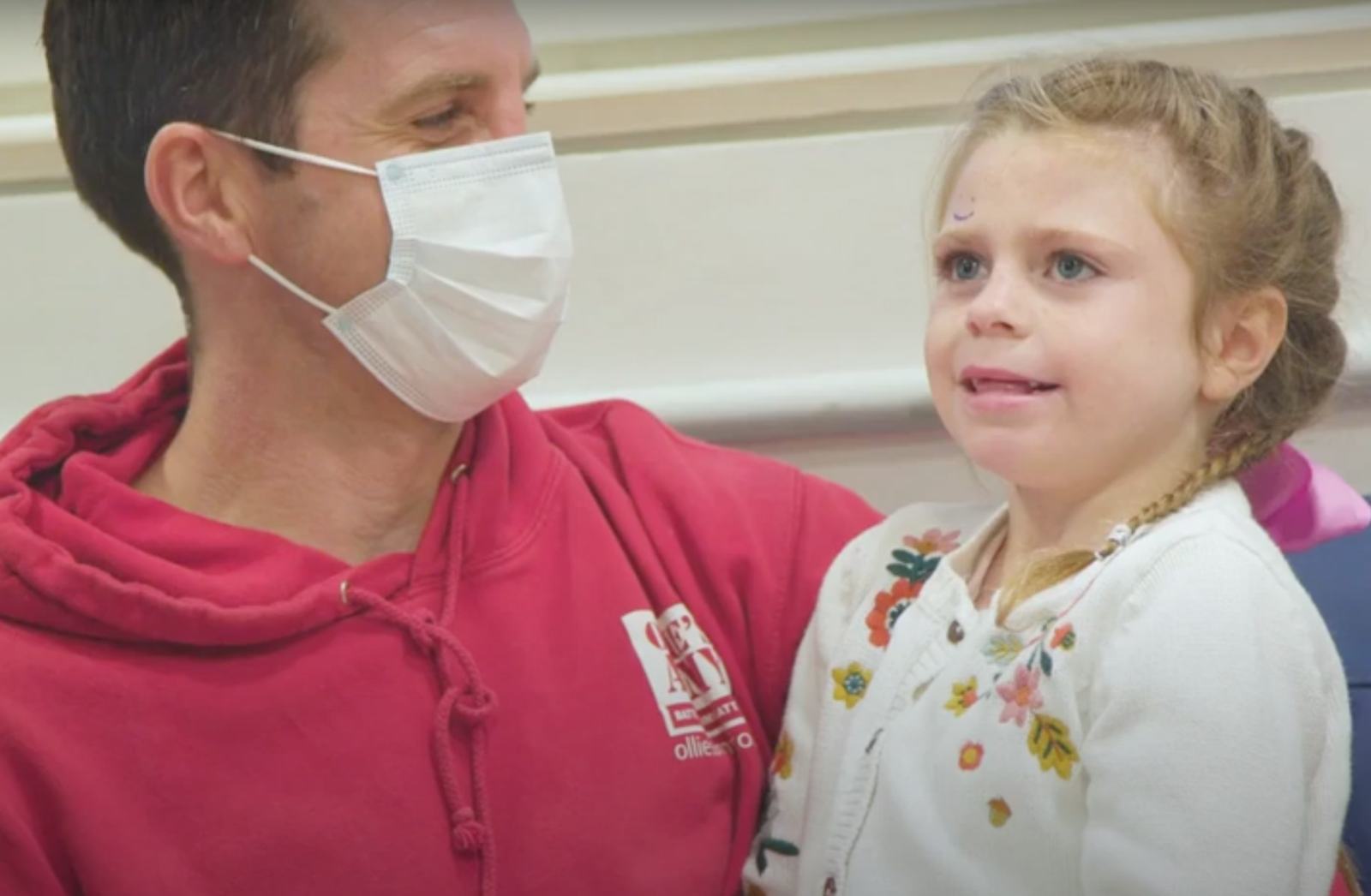 For the past two years, enzyme replacement therapy has been used to help prevent neurological deterioration in children with CLN2 disease. The drug, called Brineura, was first approved for use on the NHS in 2019 and is administered directly into the brain by a regular infusion.
It has shown to restore enzyme activity and slow the onset of disability.
However, this infusion into the brain does not prevent children going blind, as the enzyme cannot cross the blood-retina barrier, and this means that the nerves in the eye cannot function and vision is lost, which is why clinicians and researchers at GOSH and ICH are trying a the treatment to prevent the onset of blindness instead.
To do this, GOSH said they are using the tiny amount of the drug leftover from the brain infusion and injecting it directly into the back of the eye.
The 18-month treatment trail – which is said to be being given on a compassionate use basis – hopes to prevent eyesight deterioration in children by providing the enzyme that the nerves in the back of the eye need to function.
Ms Carroll said "to save a child's sight would be incredible", and if it does indeed work, it would "make such a big difference to Amelia's quality of life".
"We just pray it works," she added.
Speaking on the groundbreaking treatment trail, Professor Paul Gissen, from GOSH and the UCL GOS Institute of Child Health, said: "If successful, we hope our work can pave the way to saving the sight of more children with this disease to preserve their quality of life for as long as possible."
Amelia's father, Mike Carroll, said the "amazing" nurses and doctors treating his daughter were "incredible".
Featured Image – Great Ormond Street Hospital (GOSH)