News
A breathtaking red rainbow appeared over Altrincham Golf Course yesterday
On Wednesday, early birds around Altrincham Golf Course were greeted by the sight of a stunning red rainbow.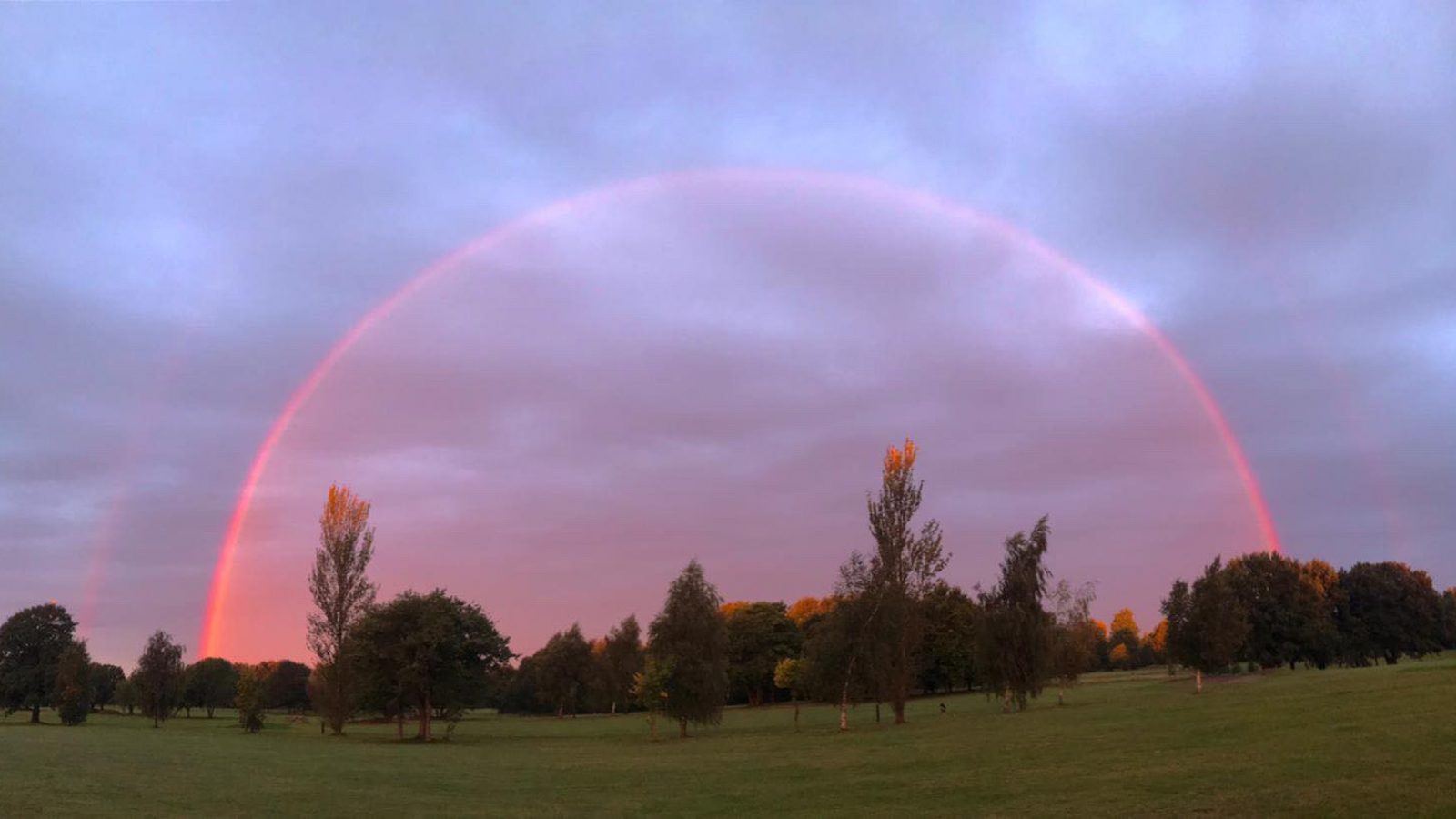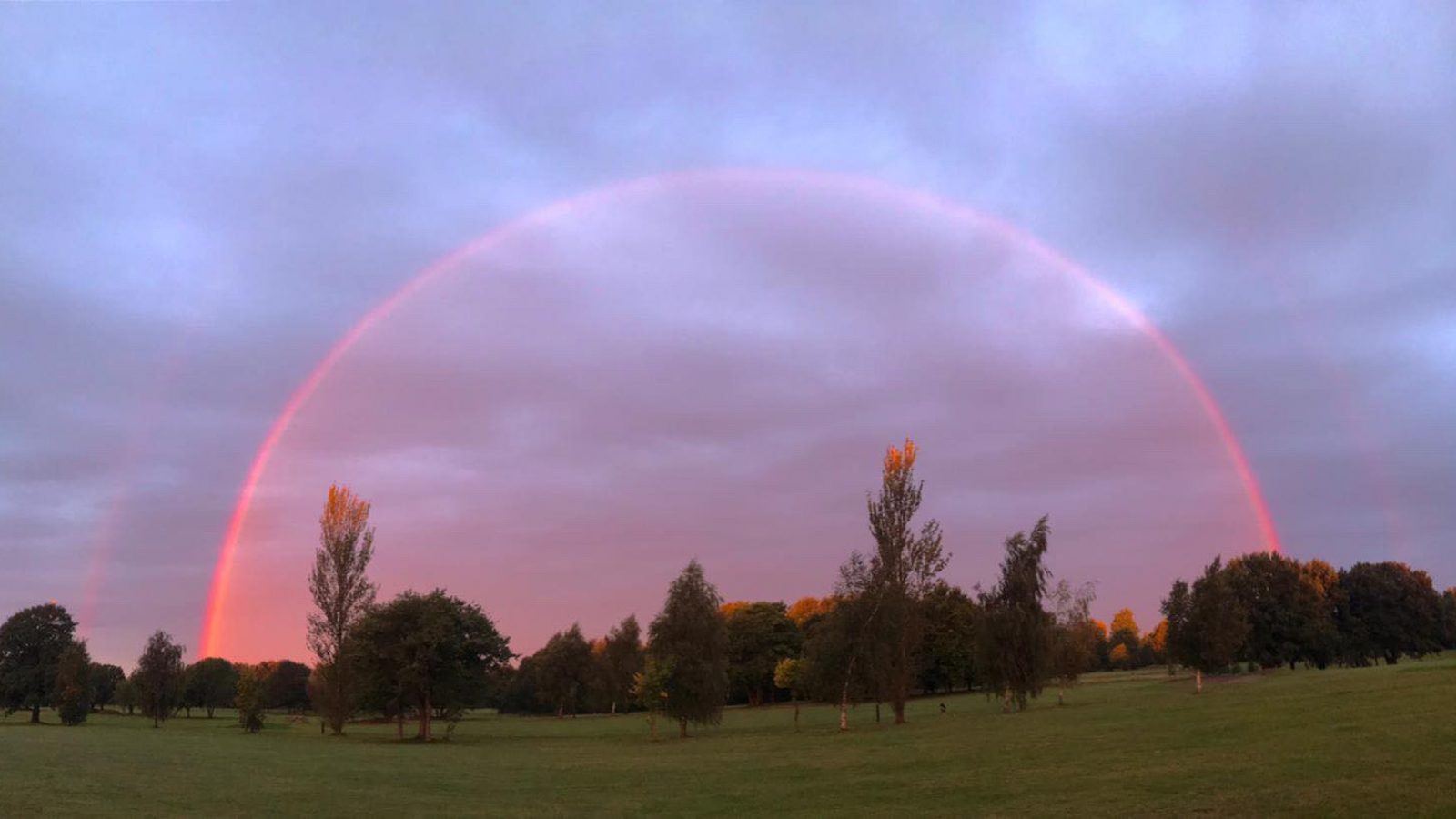 Greater Manchester residents have spent most of their mornings in 2020 being greeted by the same old sad sights.
Lockdown announcements. Pub closures. Event cancellations.
It's enough to make you want to go right back to bed, pull the covers over your head, and wait there for 24 hours – hoping the next sunrise will bring something a little better.
This week, we got our wish.
The Altrincham community enjoyed something special to accompany their morning cornflakes on Wednesday – a view that was a whole lot more enjoyable than staring back at an exasperated Health Secretary talking about dark times ahead on the news.
Early birds around the golf course on September 30 were greeted by the view of a stunning, rare red rainbow.
The amazing shot was captured by Sally Clare during a morning stroll and shared by Altrincham Today – an image of stunning beauty.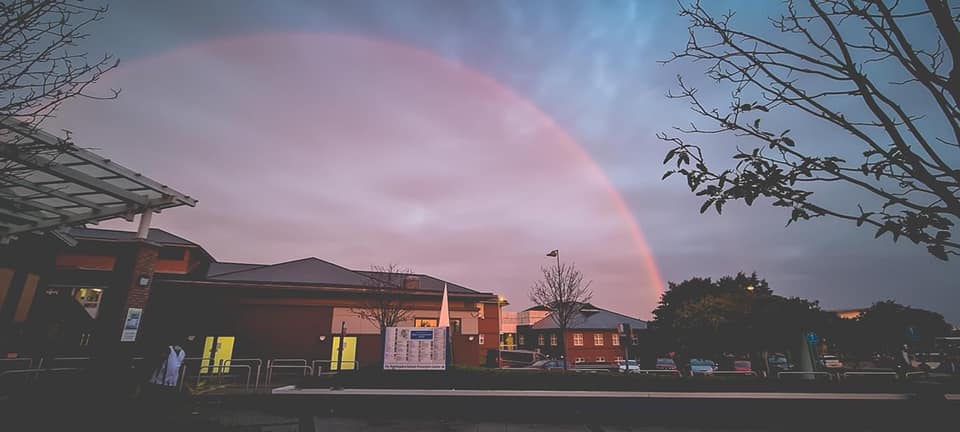 This prompted other social media users to post their own images – with one particularly striking picture sent in by Rachel Hogan.
The photo above shows a "Protective Bubble over Wythenshawe hospital" taken by a nurse on her way to work this morning.
According to science and nature website EarthSky, "red rainbows are created when there is a low sun so that, he says, the blue and green of its rays are weakened by scattering during the long journey through the atmosphere."
Waking up feeling like you're inside a big red dome is definitely a refreshing change of scenery in today's world.
View the other images and read the full story over on Facebook.