News
A man has died trying to rescue his dog from a river in Cheshire
News
Family of murdered Salah Adam Eldin, 21, pay tribute to 'beautiful son and true hero'

Daisy Jackson
The family of Salah Adam Eldin, a 21-year-old stabbed to death in Old Trafford last week, have paid a heartbreaking tribute to a 'genuine and loving soul'.
Salah sadly died on Wednesday 31 May after he was found with serious injuries on Kings Road.
A murder investigation has been launched, and 19-year-old Demari Adrian Raymond Rose has been charged with murder and possession of a bladed article.
Salah's family have described him as 'the backbone of the family' and described his respectful, kind and caring nature.
They wrote that support has poured in from across the globe, saying that 'he was so much to so many people'.
In a tribute issued through GMP, his family said: "Salah was the backbone of the family and carried the family through anything and everything. He was our precious, beautiful son and a true hero.
"He was a supportive brother and precious son, a most genuine and loving soul with a big heart. He always found space in his heart to forgive all.
"He was always respectful and had kind words to say for all, everyone who met him wanted to be friends with him and was respected by all people of all ages.
"We are immensely proud of him. The continuous tributes from his friends, as far and wide as Africa, North America, The Middle East, Europe and from every corner of the world as well as here at home in England, his friends coming with heavy hearts and tears of deep sadness.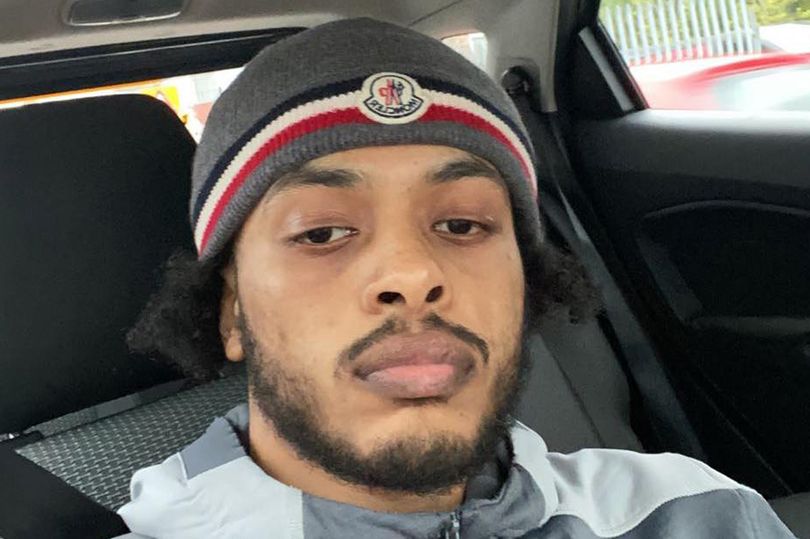 "Yes, our heart is filled with grief and pain, the reality that we will no longer hear his voice on the end of the phone. We grieve and wait for the day that we will one day all be reunited as a family together again and it will be forever.
"As a family we are able to support one another with the help of the wonderful friends and family that we have in the community and beyond. The support has been immeasurable, with everyone suffering the same pain and loss of Salah. He was so much to so many people. His short time in this world, he has his legacy of being a kind and caring young man and so loved. The amount of people who have reached out to support us, it is overwhelming and yet wonderful at the same time.
"As a mother, I have no words to describe the depth of my pain, grief and sorrow that I am going through, and I wish no mother must experience the layers of sadness and grief that I and Salah's siblings and family are going through.
"Our lives have changed forever and we thank Greater Manchester Police for doing all they can to get justice and who have been very supportive, and we thank endless stream of friends and the community from the bottom of our hearts for their continuous love and support that they give us."
Salah's family have asked for continued privacy while they grieve for their loss.
Featured image: GMP
News
Coronation Street legend Julie Goodyear diagnosed with dementia

Danny Jones
Coronation Street legend Julie Goodyear, who famously played the iconic character Bet Lynch for over 25 years, has sadly been diagnosed with dementia.
Issuing a statement via ITV, her husband Scott Brand confirmed that they had been given the "heartbreaking diagnosis" this week.
Goodyear, 81, played the legendary Rovers Return pub landlord for over two decades across two different spells on the show, starting in 1966 before leaving the show for good in 1995.
Brand told the outlet on Wednesday: "Unfortunately, Julie has been suffering forgetfulness for some time and we have been seeking medical advice and assistance, but we now know that there is no hope of a reversal in the situation – and that her condition will get progressively, and perhaps speedily, worse."
Read more:
He went on to say that he and Goodyear "have taken the decision to publicly announce the diagnosis as Julie still loves visiting friends and eating out", noting that she inevitably gets recognised "and fans love to meet her – and she them – but she can get confused particularly if she is tired" and adding they "hope people will understand."
The Manc soap star and household name is from Heywood in Rochdale and retired from acting in 2003 after making her final special appearance on the Coronation Street spin-off, After Hours.
She remains a patron of the Willow Wood Hospice in Ashton to this day and donated a large amount of Corrie memorabilia and valuable jewellery to the facility back in 2021.
Our thoughts are with Julie along with her friends and family during this difficult time.
For all the latest news, events and goings on in Greater Manchester, subscribe to The Manc newsletter HERE.
Featured Image — ITV