News
A Manchester pub is selling pints of cider and lager for £2
Throughout October, boozers on a budget can get £2 pints at this Northern Quarter pub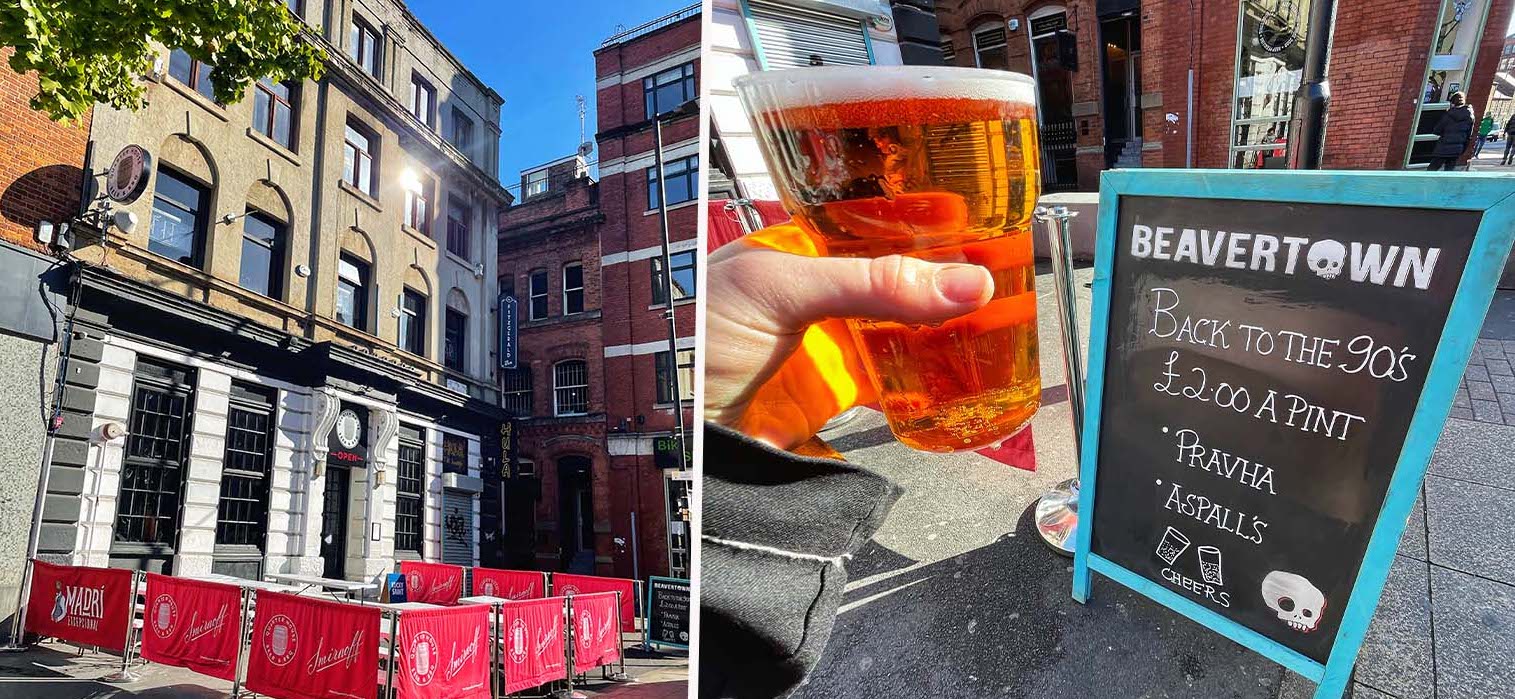 A pub in Manchester has answered our prayers by dropping the prices of some of its drinks to just £2 a pint.
The Quarter House in the Northern Quarter has got hard-up drinkers all excited this week after eagle-eyed foodies spotted an A-board outside advertising £2 pints on Wednesday.
Posting the news to Instagram, local food and drink publisher Eatmcr shared a picture of the Stevenson Square venue's teal-framed Beavertown A-board advertising pints of Pravha, Madri and Aspall's at £2 a pint.
Describing the venue as a 'cost of living crisis hero', Eatmcr wrote that the pints are available at £2 all day, every day of the week 'except Saturday' throughout October before signing off with 'God bless you @quarterhousemcr".
Since being shared yesterday, the post has received over 6,000 likes with skint Mancs flooding into the comments to share their appreciation.
The venue has also already sold out of Madri, so it is now selling Pravha and Aspall's only at £2 for the rest of the month, or until they run out.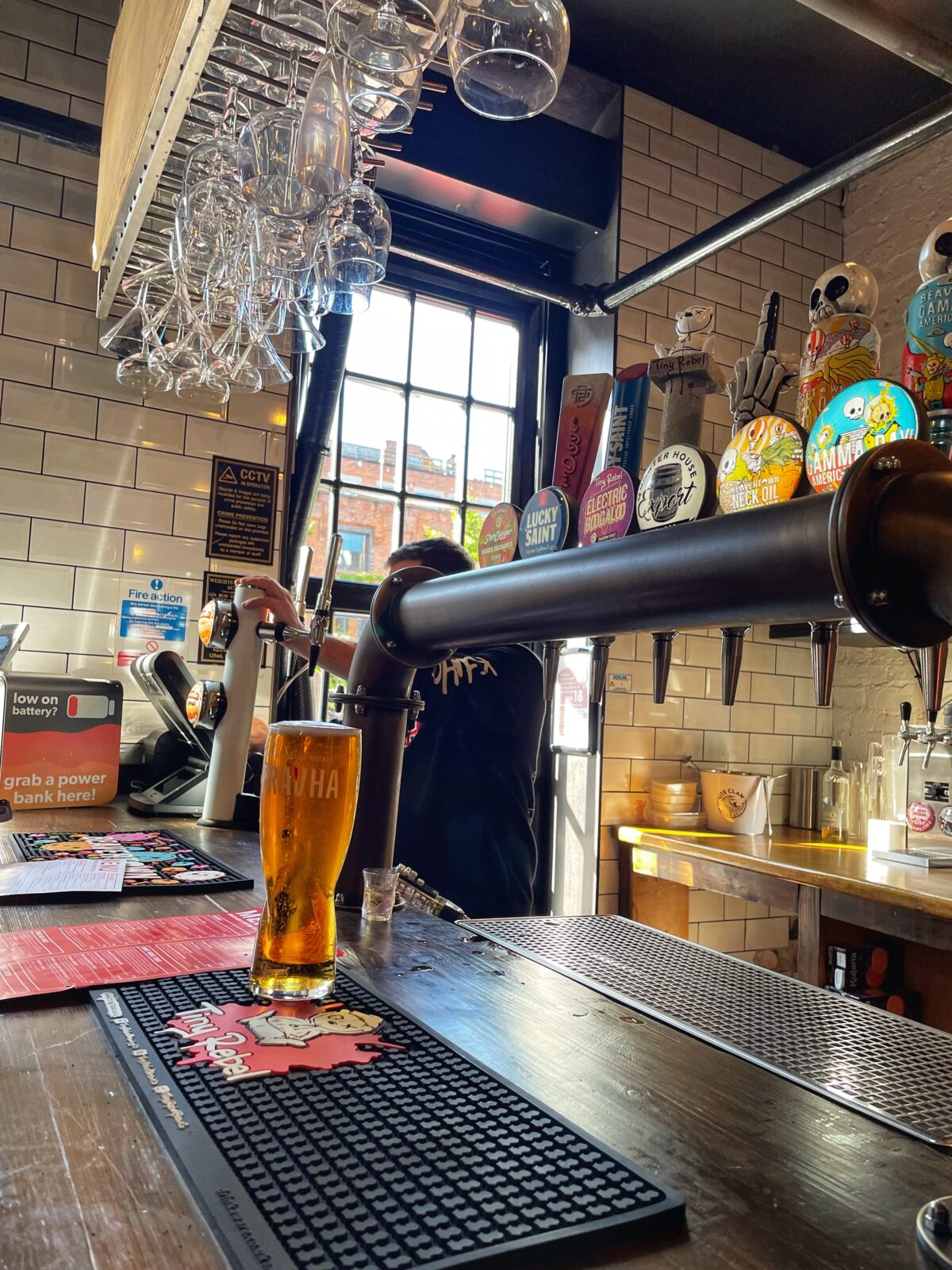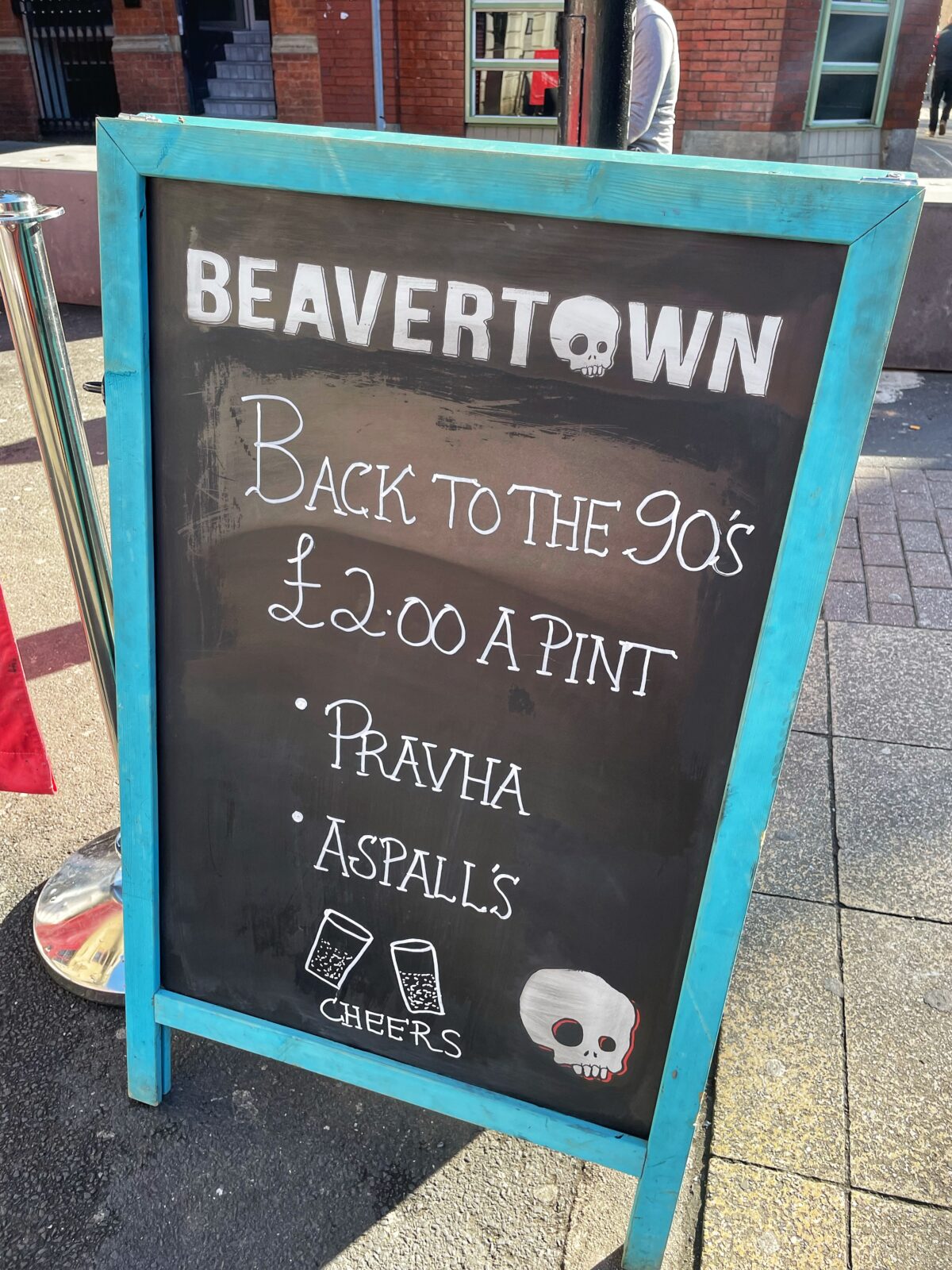 However, the post also led to some confusion as the venue wasn't open yesterday evening – meaning that quite a few people turned up for cheap beers only to find that The Quarter House was closed, despite its Google Business listing advertising it as open.
The venue later shared a post explaining that it had closed from 5pm for some filming, but would be open from Thursday at 12pm as usual for £2 pints.
The beer and BBQ joint is also known for its award-winning food, which is served from opening until 9pm in the week, 10pm on Saturdays and 6pm on Sundays.
Drinkers can also order food from the bar to take home with them at the end of the night, offering a twist on the usual late night dash to the kebab shop.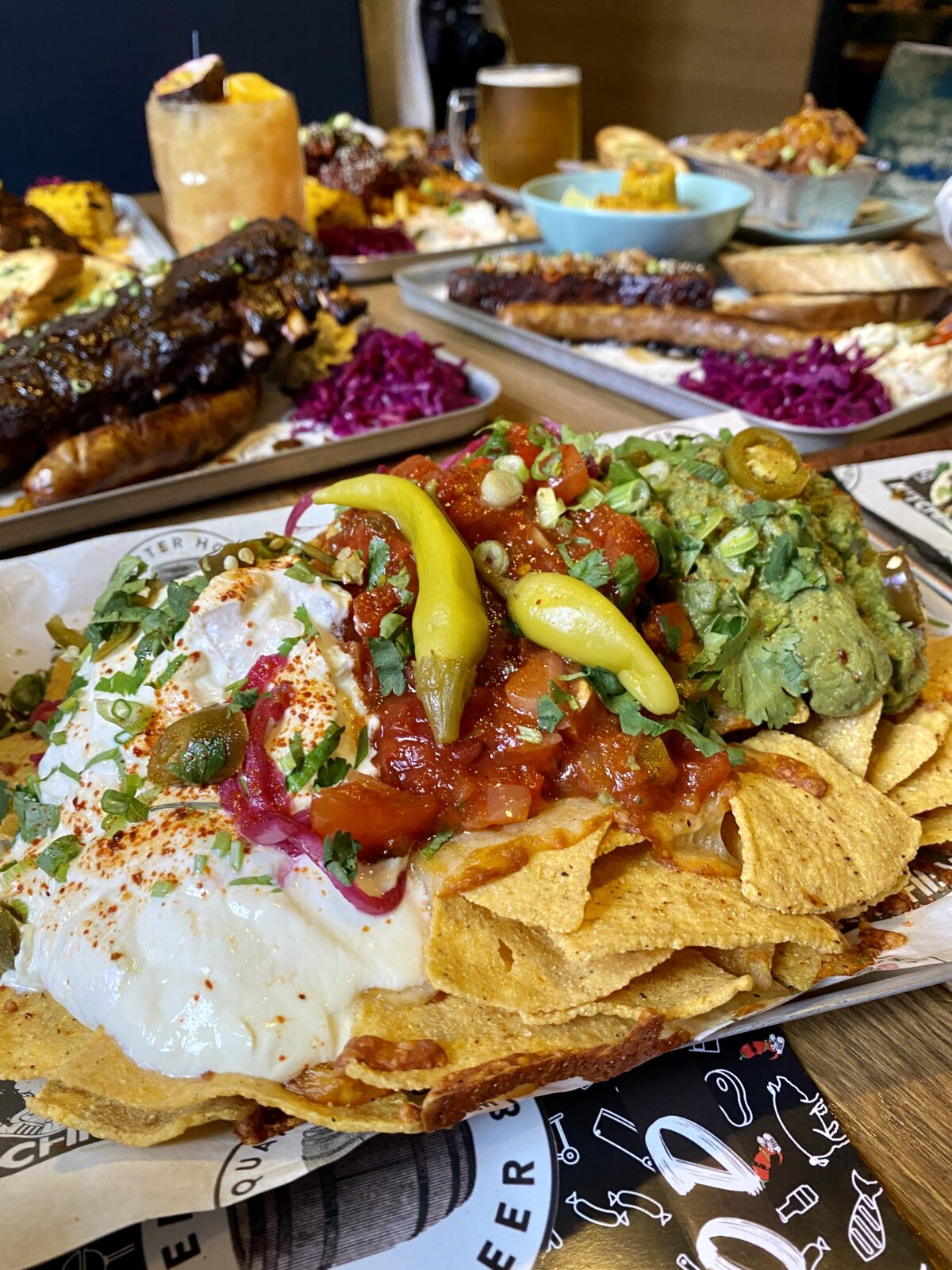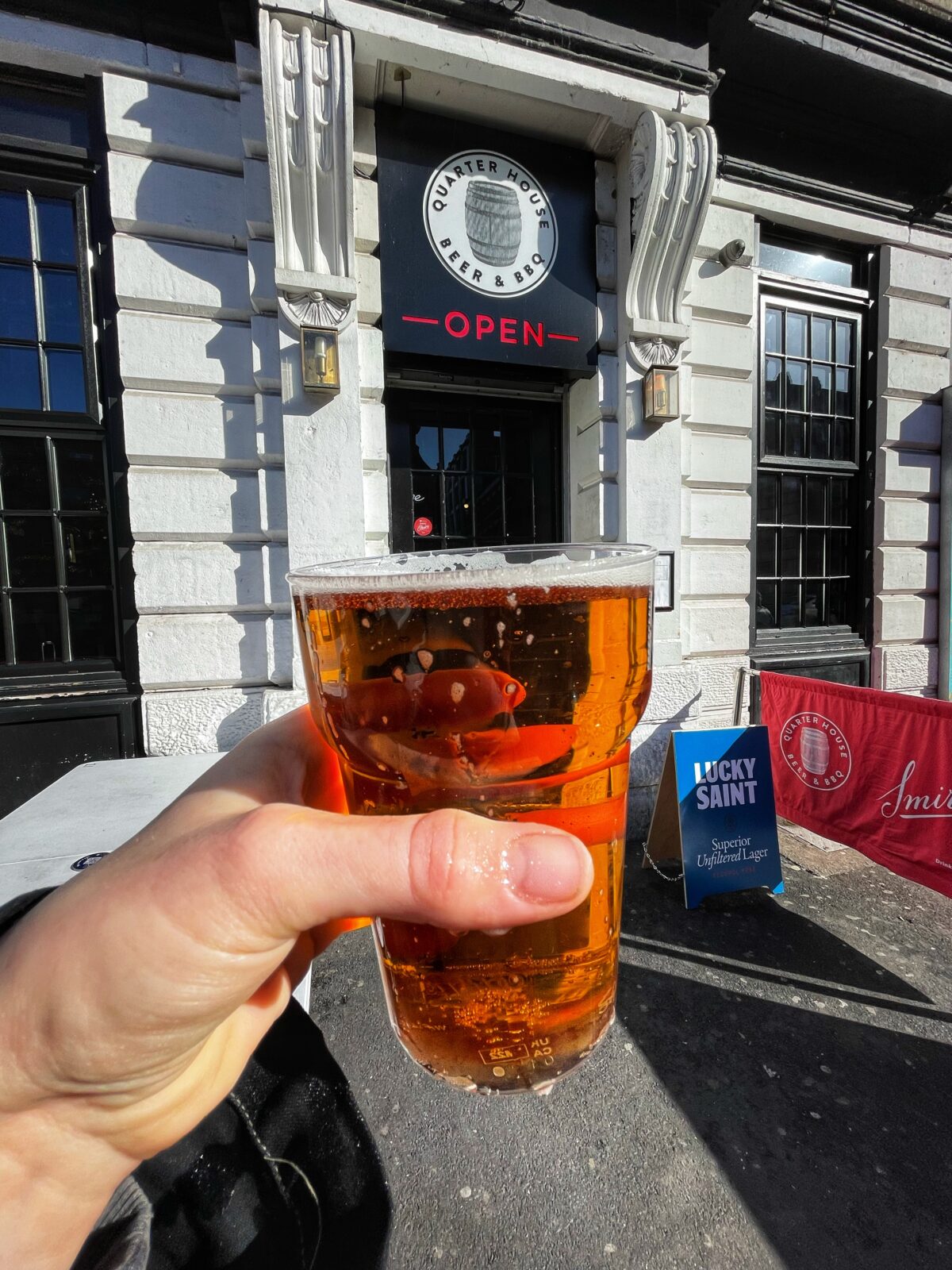 On the menu, you'll find loaded nachos, burgers and a host of BBQ favourites including smoked Korean pork belly slices, al pastor pork belly, smoked brisket birria with raspberry chipotle hot sauce, and baskets of wings in a whopping 13 different flavours.
To find out more and see the full menu, visit The Quarter House's website here.
Feature image – Google Maps / The Manc Eats