News
A new vegan delivery restaurant has launched in Manchester
New vegan burger delivery joint A Burgers has just landed in Manchester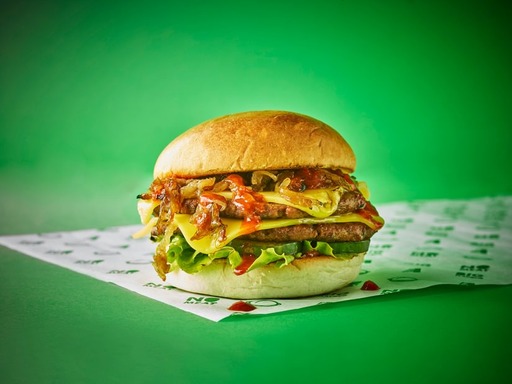 A new vegan delivery restaurant has launched in Manchester selling plant-based burgers and chick'n nuggets.
Available for delivery only, new burger shop A Burgers is based in a kitchen in Ardwick and run by popular local vegan brand Panc Foods – who wowed vegans at last year's Christmas Markets with their range of multicolored hot dogs and burgers.
This is the first Manchester site for Taster, a delivery-first restaurant group, which has a further 90 kitchens operated by its partners around the world.
Burgers are made using Moving Mountains patties, which use natural beetroot juice to give them the 'bloodiness' often seen in beef burgers.
Menu highlights include the OAB, which takes a quarter-pound Moving Mountains patty, splits it in half and then grills it for that extra crispy 'smashed' texture. Topped with two slices of melted vegan cheddar, pickled cucumber, and caramelised onions, it's served with lettuce, homemade vegan burger sauce and ketchup in a homemade vegan burger bun.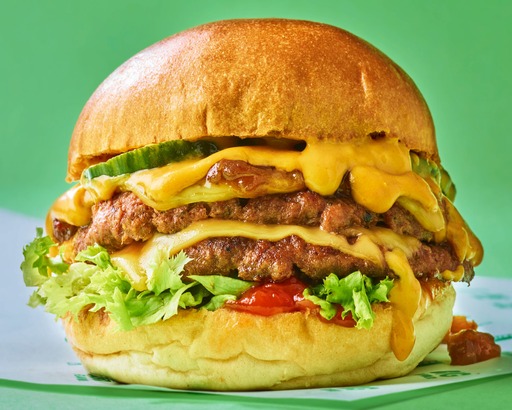 Elsewhere, you'll find the Spice Up Your LIfe Burger, which offers a spicy take on the OAB with a fiery homemade sauce, and crispy vegan chick'n nuggets with a dipping sauce of your choice. Meal deals of burgers and fries cost an average of £13.50.
Taster has also just launched its new Korean fried chicken brand Out Fry here selling crispy buckets and burgers alongside sides like potato waffle fries, coleslaw and kimchi.
Read more: ASOS is bringing back iconic 00s brand Tammy Girl – butterflies, rhinestones and all
Taster also has a Vietnamese food brand, Mission Saigon and now new saucy smashed burger brand, Saucy Buns, created with Childrens MasterChef Runer Up and all-round foodie influencer WhatWillyCook.
Feature image – Supplied