News
All the 'Plan B' restrictions announced and when they will take effect
The government says the measures are being introduced after it's become "increasingly clear that Omicron is growing much faster than the previous Delta variant."
Boris Johnson has announced that England will be moving to 'Plan B', and that some restrictions would be re-introduced.
He confirmed the move in a Downing Street news conference yesterday evening.
In response to and in a bid to curb the spread of the Omicron variant in England, the Prime Minister said in the news briefing yesterday – which he hosting alongside Professor Chris Whitty, and Sir Patrick Vallance – that it was now the "proportionate and responsible thing to move to Plan B", adding that the reason for this being that it's become "increasingly clear that Omicron is growing much faster than the previous Delta variant."
Mr Johnson added: "We can't yet assume that Omicron is less severe… and it could lead to a big to a big increase in hospitalisations and sadly deaths."
The confirmation of the move to 'Plan B' comes after the Prime Minister has continued to deny that a Christmas party that broke COVID-19 restrictions took place at Downing Street last December, with many accusing the government of introducing
He said in the conference that he "understands how infuriating it must be" to hear of rules being broken by the people who set them in the first place.
Read more: Boris Johnson booed in House of Commons as he continues to insist no Downing Street Christmas party took place
'Plan B' was first referenced back in September when the government set out its plan for tackling coronavirus over the winter period, with a set of measures to prevent the NHS "coming under unsustainable pressure".
But what exactly is Plan B? What are the new measures that are set to be introduced in England? And when do they take effect?
Here's everything you need to know.
What is 'Plan B? '?
As mentioned, the government outlined a set of measures as part of its Autumn and Winter COVID plan that would be brought in "if the data suggests the NHS is likely to come under unsustainable pressure".
Those measures are:
Guidance to work from home "if you can".
The reintroduction of a legal requirement to wear face masks in "most public indoor venues", including theatres and cinemas – with exceptions "where it's not practical, including while eating, drinking, exercising or singing".
NHS COVID passes for nightclubs, unseated indoor venues with more than 500 people, unseated outdoor venues with more than 4,000 people, and any venue with more than 10,000 people.
Daily testing for people identified as a contact of a COVID-19 case – with isolation required only for people who test positive.
Plan B was drawn up before the Omicron variant emerged, and only applies to England.
Read more: What is Plan B? The new Covid restrictions Boris Johnson is reportedly set to announce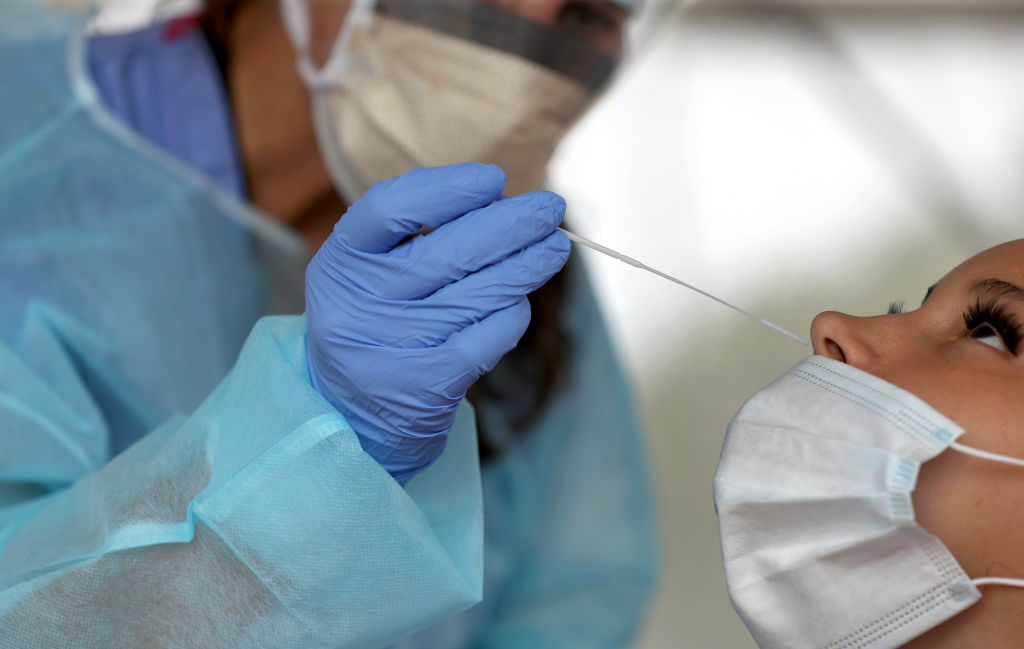 When do the measures come into force?
The government had already announced that as of 30 November, the wearing of face coverings would become a legal requirement in shops, banks, post offices, hairdressers, and on public transport in England – but from Friday 10 December, they will be mandatory in "most public indoor venues."
The reintroduction of the guidance to work from home "if you can" will take effect from Monday 13 December.
NHS Covid Passes will be introduced from Wednesday 15 November.
The measures will be debated in parliament next week, with a vote expected to take place on Tuesday 14 December.
How long will the measures be in place for?
The government says it will keep the data under "constant review".
Just like it has been throughout the COVD-19 pandemic, there will be a review of the measures after three weeks, but these regulations are set to expire six weeks after implementation.
Taken together, the government says it is "hopeful" these measures will reduce transmission and slow the spread of the Omicron variant, and will continue to urge those eligible to get their boosters jabs when called.
Featured Image – Unsplash | NHS