News
An Italian restaurant with flaming cheese wheels is moving into the Great Northern Warehouse
Castlefield's flaming cheese wheel restaurant is opening a second site in the Great Northern Warehouse - inside what was formerly Home Sweet Home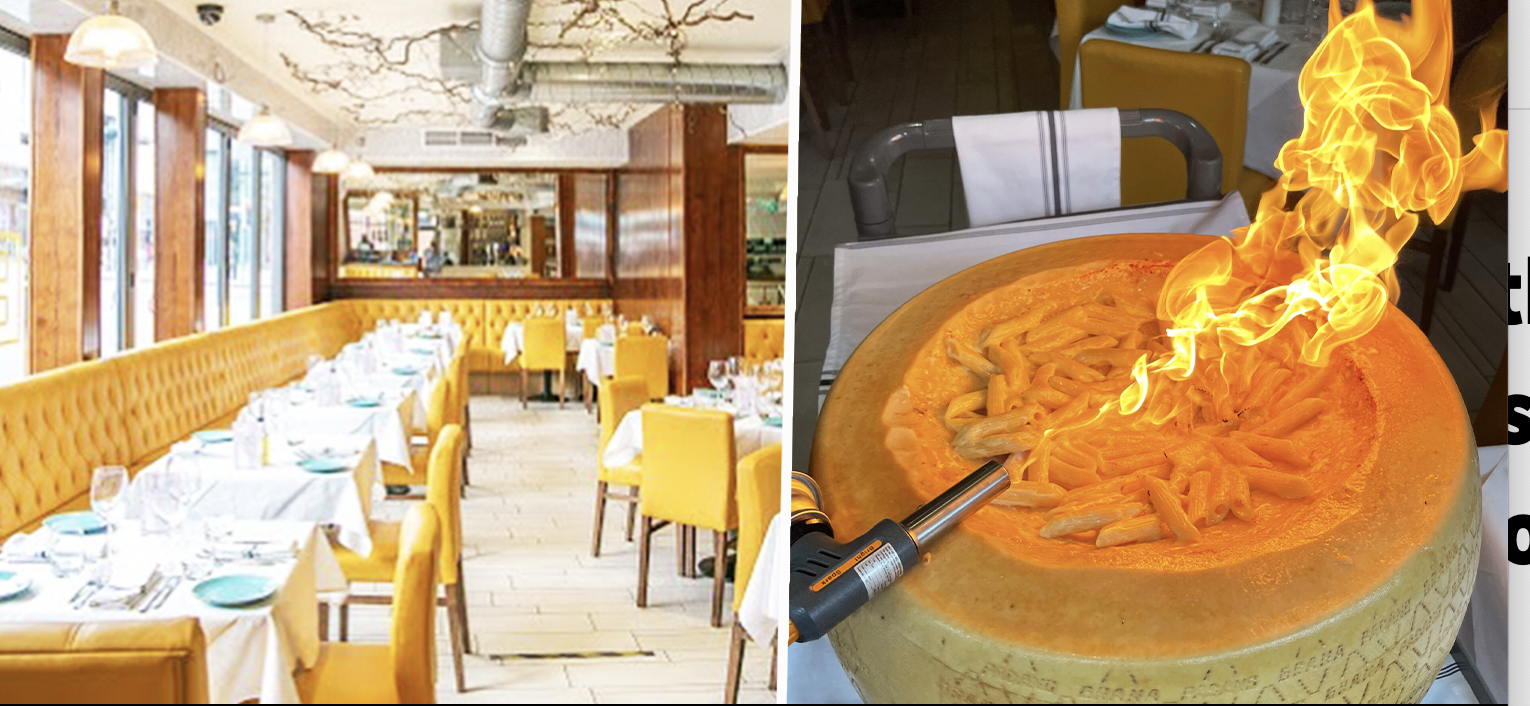 Popular Liverpool Street restaurant Cibo Manchester is going to be opening inside the Great Northern Warehouse, bosses have confirmed.
The restaurant, already well-established in Castlefield, will be opening a second location at the Great Northern Warehouse later this year – bringing its flaming parmesan cheese wheels right into the heart of the city.
Taking over the former Home Sweet Home venue, which has lain empty for over a year, the Italian eatery will also bring its signature style to the huge 150-cover site.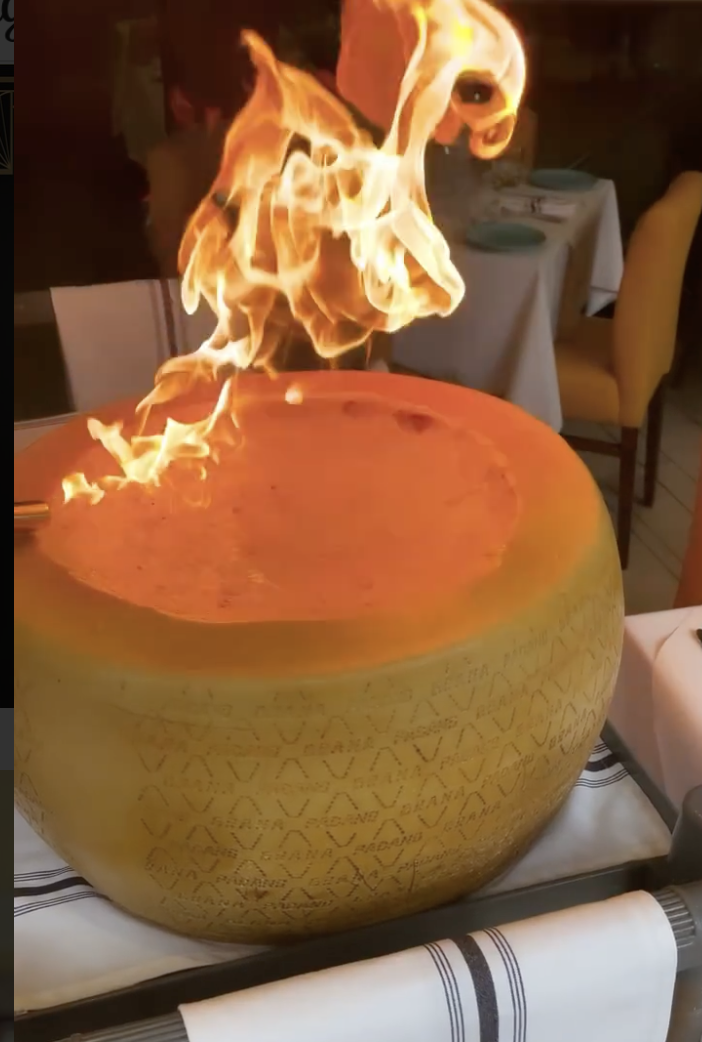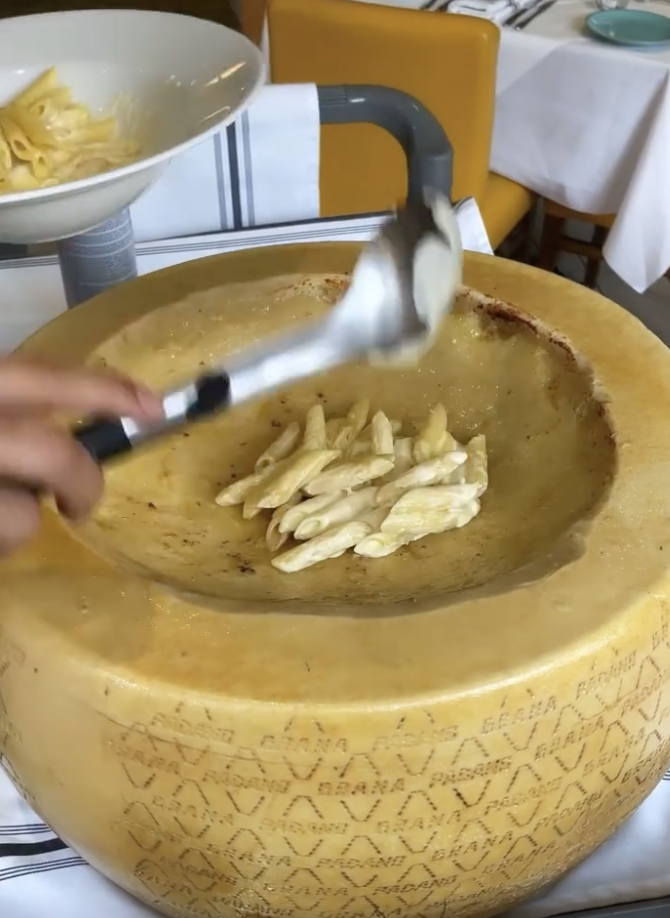 When it opens later this autumn, diners can expect to see the same yellow-gold seating and plush booths, dark wood, and white herringbone details that make the existing Liverpool road site so sleek.
To add a bit of spectacle, bosses will also be installing a huge tree in the downstairs atrium as well as a hanging floral display with lights that will be suspended from the high ceiling.
Owners have invested over £600,000 into the snazzy new restaurant, which is due to open inside the Great Northern Warehouse in November.
Menu-wise, as the new restaurant navigates Christmas, dishes will remain the same as at the existing Cibo – meaning diners will be able to enjoy the authentic Italian pizza and pasta favourites they have come to know and love, alongside traditional mains and sides.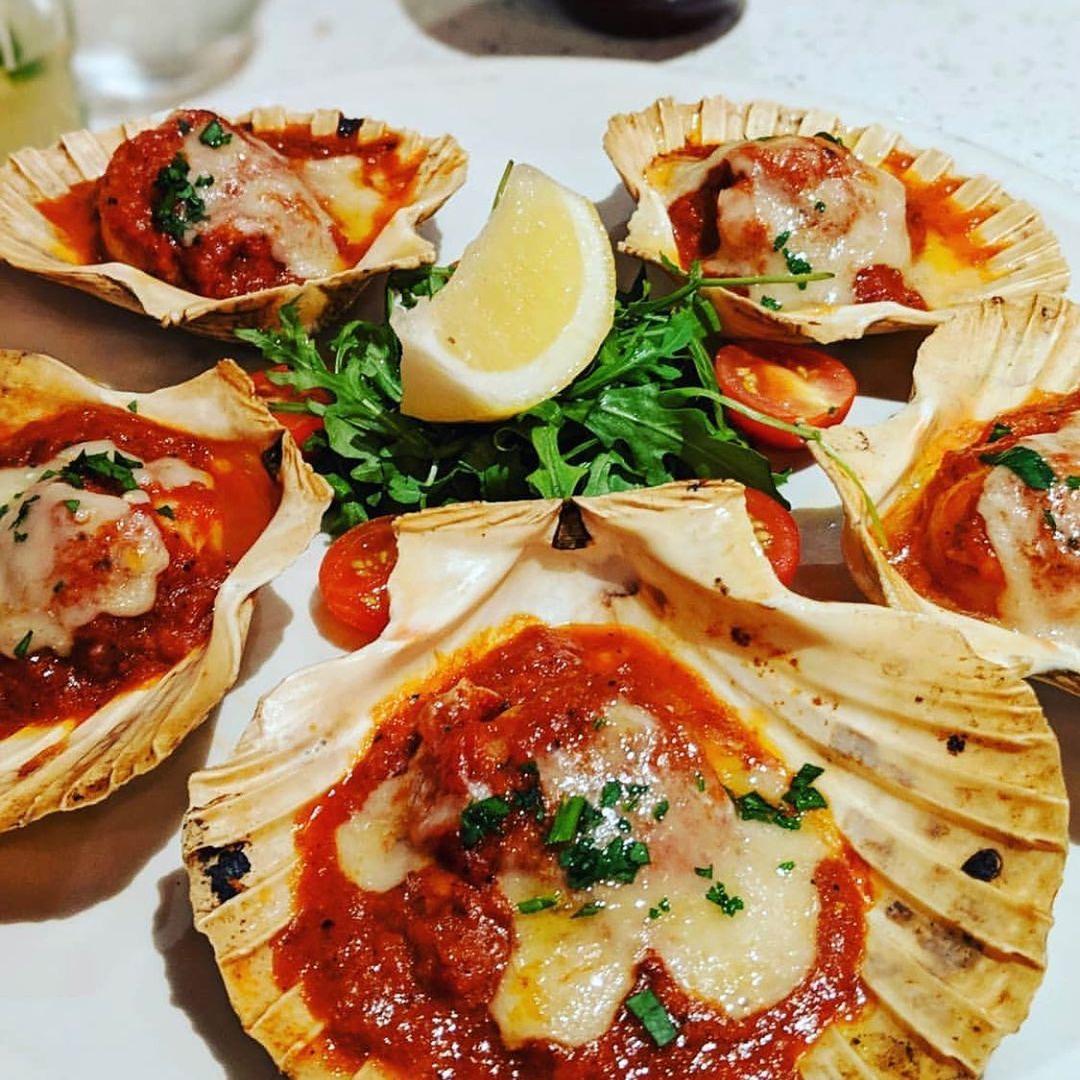 Bosses also plan to introduce a new Italian bottomless brunch service at the new restaurant on Saturdays, with endless Aperol Spritz and prosecco sure to make an appearance alongside breakfast twists on mid-morning classics.
Whilst initially offering the same menu as at their Liverpool road site, quarterly menu changes promise to introduce something that is just "as big and as exciting" as the epic flaming cheese wheel every few months.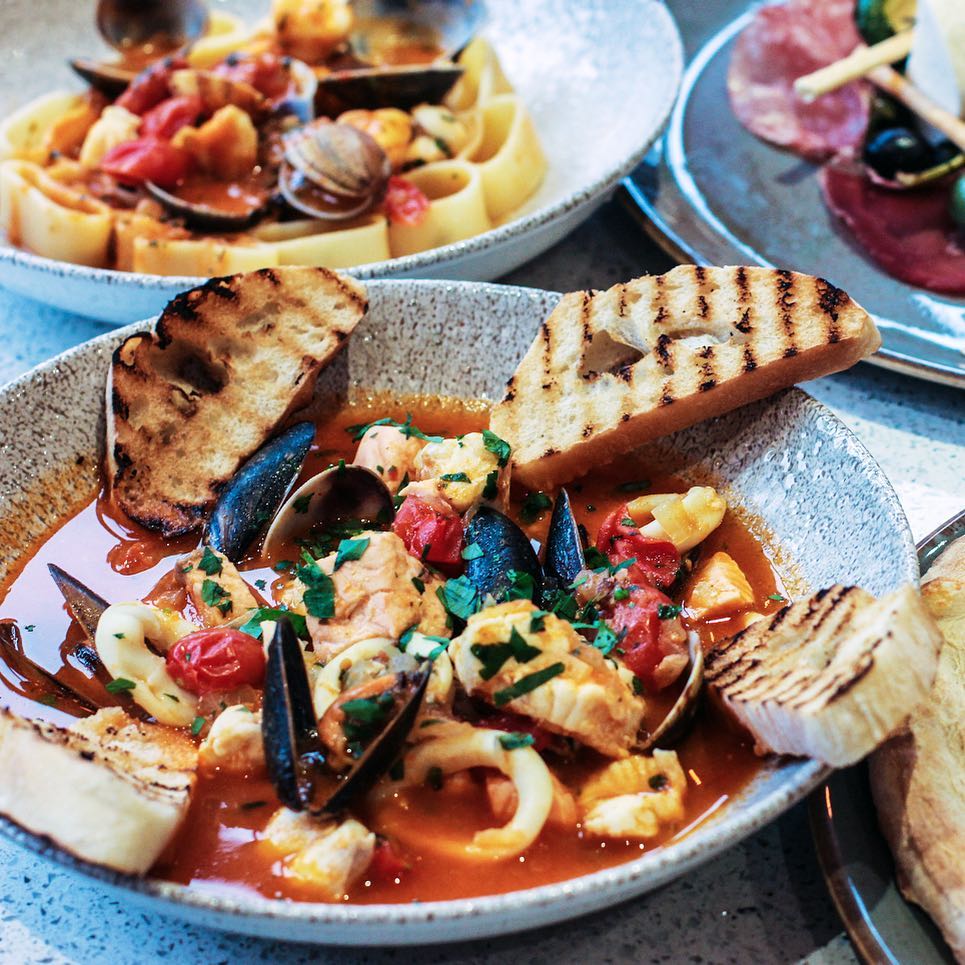 The incredible flaming parmesan wheel for which Cibo has become known will also be available at the second restaurant in the GNW.
Giant signs have gone up in the windows of the former Home Sweet Home site to announce that the restaurant will be opening later this year, building anticipation for the restaurant's formal opening date to be announced.
To find out more and keep up with the restaurant's announcements, make sure to follow Cibo Manchester on Instagram.
Feature image – Cibo Manchester