News
BGFG creates more jobs, Manchester expands to challenge as UK's gaming capital
By Gamers for Gamers, a Manchester gaming and tech company, has announced its intent to create another 30 jobs in the city, following significant fundraising.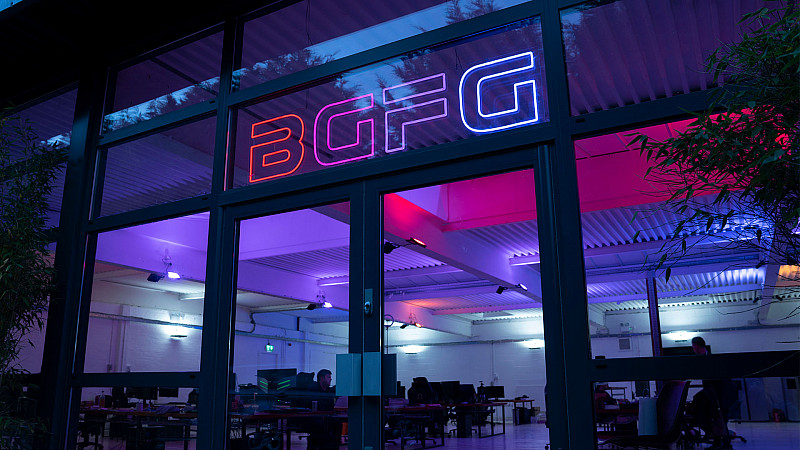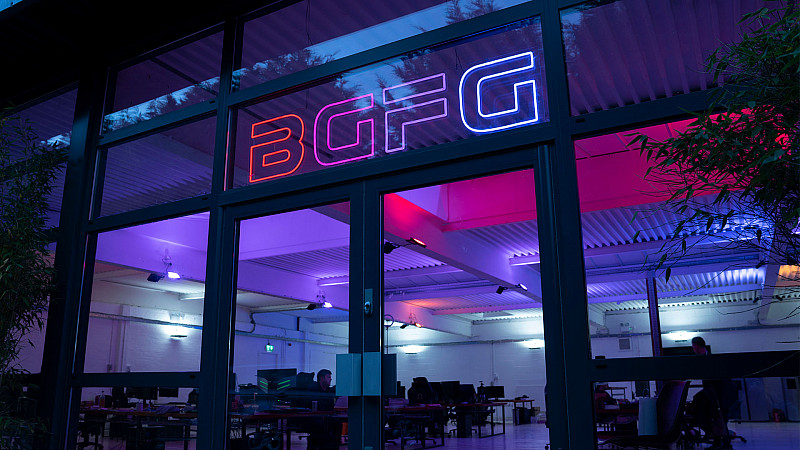 In the Premier League era of English football, Manchester has been the dominant force, with United and City making the Greater Manchester metropolis famous for the sport.
Now, however, there's a relatively new scene emerging across the UK, which Manchester looks to position itself at the forefront of.
The gaming industry has been around for decades, but it's only over the last ten to 15 years that it has become a true goliath. It's now the most valuable entertainment medium globally, connecting to people via computers, consoles, and smartphones, with more and more companies piling into the action each year. Manchester's gaming scene has been bustling for a long time, and it too continues to expand.
Most recently, By Gamers for Gamers, a Manchester gaming and tech company, announced its intent to create another 30 jobs in the city, following significant fundraising.
Looking to bring the top talents of the UK to the northern city, BGFC will be further contributing to Manchester's momentum, continually growing into a digital hub of the UK. Already, it seems, as far as gaming hubs in the UK go, there's certainly a lot about Manchester which suggests that 'Cottonopolis' is already a national leader for everything gaming.
Going out to enjoy the gaming culture of Manchester
The city boasts a diverse gaming community which goes much further than there just being a console or gaming PC in several homes. Thanks to the incredibly high demand, Manchester has become a hot spot for gaming bars and games venues, used as the centrepiece of a night out. The retro games-laden Hold Fast, NQ64, and secret 80s arcade bar 17 Below offer game-centric ways to socialise at the bar. It's not just the more classic titles and arcade machines that have been introduced to Manchester, though, with the less-night out experience venue of Virtual Hideout making its mark. Standing as the city's virtual reality gaming centre, there is a website with mobile slots free spins, over 100 games to experience as a single player or in a team of up to four people.
Manchester is becoming increasingly tied to perhaps the most famous gaming destination in the world: Las Vegas. Most recently, one of the city's start-up companies, Gamer Wager, signed into a joint venture with SCCG Management of Nevada, who will utilise their peer-to-peer game wagering tech in the United States. Coming the other way, of course, the games that Las Vegas is famous for have found a vibrant audience in Manchester. While not in the form of a towering themed casino, the online library at VegasSlotsOnline contains all of the top slots from Sin City. The likes of 50 Lions, Triple Diamond, and Bier Haus continue to be the most popular of the Vegas selection. With these games available online, gaming in-person in a Vegas-like setting is also available, with Manchester235 being a part of the Caesars Rewards programme.
Giving a grand stage to gaming in Manchester
In the United States, annual conventions have become incredibly popular across entertainment mediums that were once considered niche. Comic-Con, for example, is a major driver of the comic industry and have morphed into a geek national holiday of sorts. Manchester has long sought to give gaming such a stage, with efforts proving to be very popular. In 2019, the Manchester Gaming Market presented attendees and collectors with a huge range of retro video games and consoles to snap up. On a much larger, more modern scale, there's also the epic Play Expo event. The city's crown jewel of annual gaming events shall return on 8 and 9 May in 2021, with over 1000 gaming hardware units set to be available across the show floor.
The gaming business of Manchester
For anywhere in the UK to truly be hailed as a gaming hub, it needs to corral the nation's creative force to the area. BGFG, the business behind WePC, PC Guide, Esports Verdict, and Gaming Verdict, continues to expand and offer more reasons for savvy gaming professionals to come up north. Aiming to facilitate such moves is Gameopolis, whose sole purpose is to network and promote links between the video games industry and Manchester. On the development side of the industry, the city is also home to mobile-facing devs Smashmouth Games, as well as the indie creators of The Lost Bear and The Persistence, Fabrik Games. Then, there're the steps to further promote the ever-growing eSports scene, with Manchester United and City having eSports teams set-up, and Manchester University running several programmes and events.
Manchester has a tremendous amount of momentum right now, from the population's overall interest in gaming to businesses looking to establish the city in the industry at large. As more companies like BGFG make positive moves to increase the allure of Manchester in gaming, it'll grow further as the nation's games hub.