News
Body cams for ambulance crews piloted in Manchester
It is hoped the technology will help reduce violence against frontline staff - with 400 incidents of physical assaults were reported in 2020.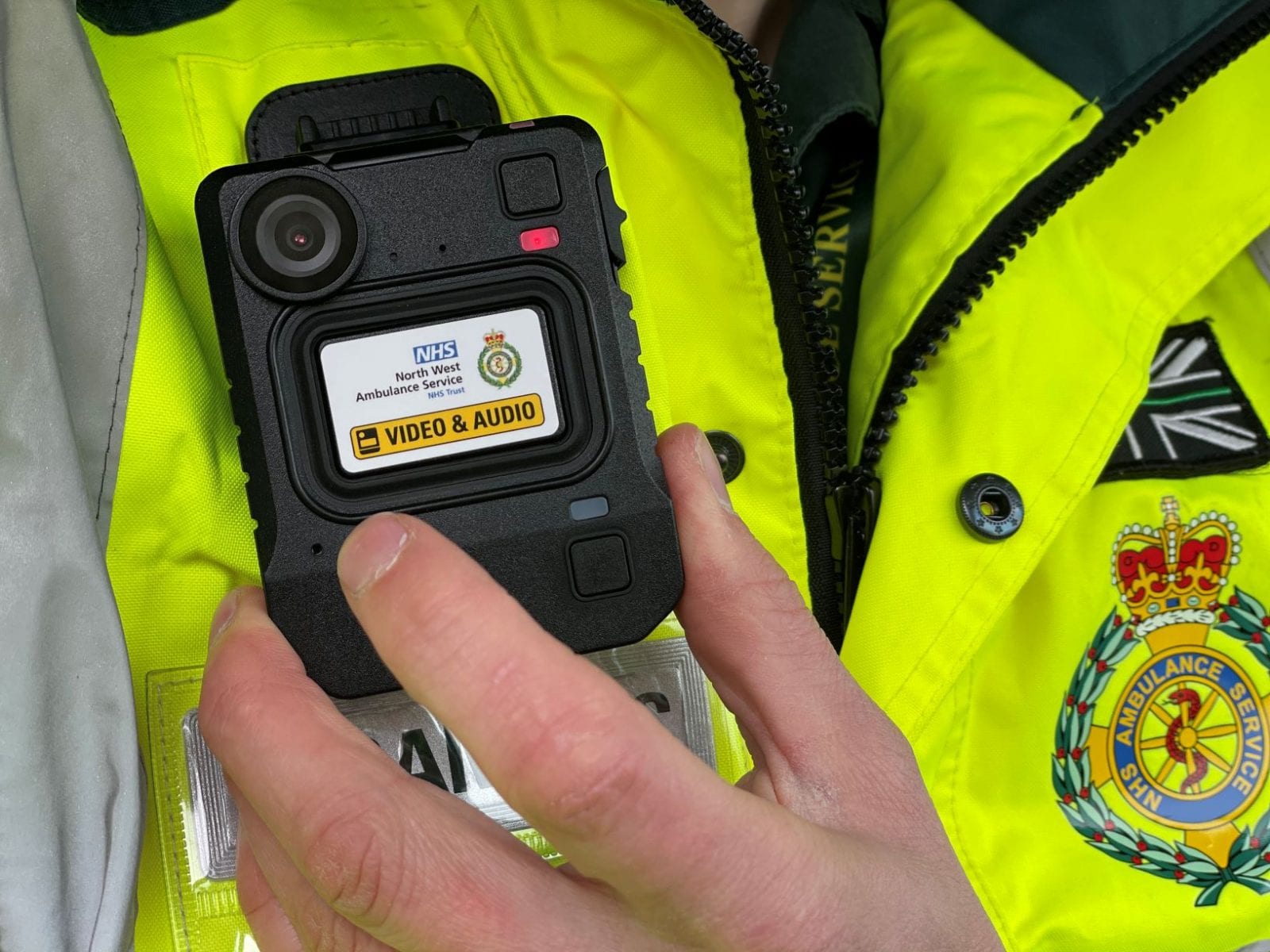 Ambulance crews in Manchester will wear body cams as part of a new pilot aimed at reducing the alarming number of assaults against frontline staff.
North West Ambulance Service (NWAS) staff have reported being kicked, spat at, and threatened with weapons whilst attending incidents – with almost 400 physical assaults on paramedics taking place in 2020.
Over 1,000 cases of verbal abuse were also logged in the same time period.
Statistics show that violence and threatening behaviour against frontline staff has risen despite lockdown – with the number of reports increasing by 4% since 2018.
From March 31, ambulance crews in Manchester, East Lancashire and Merseyside (regions that have historically seen the highest number of incidents involving staff abuse) will have body cams fitted to their uniforms.
If deemed a success, the body cams will be rolled out nationwide.
The technology will enable staff to press a button to record if someone becomes threatening or aggressive. The footage can then be used in court to aid prosecutions.
NWAS Director of Operations Ged Blezard said: "Our staff work day in, day out to protect and care for their patients, they do not deserve to be subject to abuse and assaults.
"It's a top priority for us to keep our staff safe and this is a huge step towards reducing violence and aggression against them.
"Not only will this aid in prosecutions of offenders but it is hoped to help de-escalate situations and avoid attacks from even taking place."
Featured image: NWAS