News
Bolton boy 'inspired by Rashford' uses own savings to buy schoolmate new football boots
Xavier's heartwarming gesture was captured on camera and has since gone viral.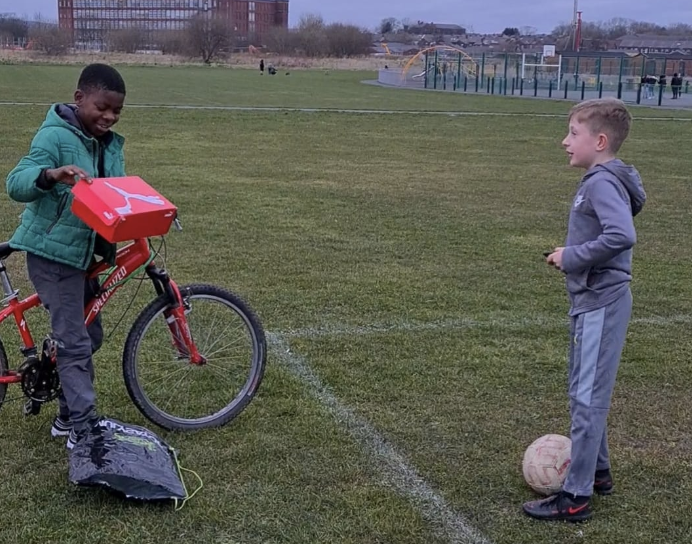 A schoolboy in Bolton has captured hearts across the nation after using his own savings to to buy a fellow student a brand new pair of football boots.
Xavier had noticed his classmate Eric had been wearing pumps during PE classes since his original shoes had been damaged.
Inspired by his hero Marcus Rashford, Xavier asked his dad if he could use his pocket money to purchase Eric a new pair instead, as he knew it would "make him happy".
Xavier's father filmed the moment his son handed over the shiny new pair of boots to Eric – which has since gone viral.
Hundreds of messages have poured in praising Xavier's altruism.
The gesture has even caught the eye of the Manchester United star who 'inspired' it all in the first place.
"Now THIS. An act of kindness," Rashford wrote on social media.
The footballer is now working with Granada Reports to "get a gift" to both Xavier and Eric.
Xavier's dad, Jason Bonney, told ITV: "Xavier didn't think it was fair that Eric didn't have any boots, and he'd got a few comments from other kids asking why he was wearing PE pumps and not football boots.
"Xavier knew it would make him happy buy buying him some."