News
Celebrity chefs join Marcus Rashford in call to 'urgently fix' free school meals system
Jamie Oliver, Hugh Fearnley-Whittingstall and Tom Kerridge have all joined the campaign demanding change.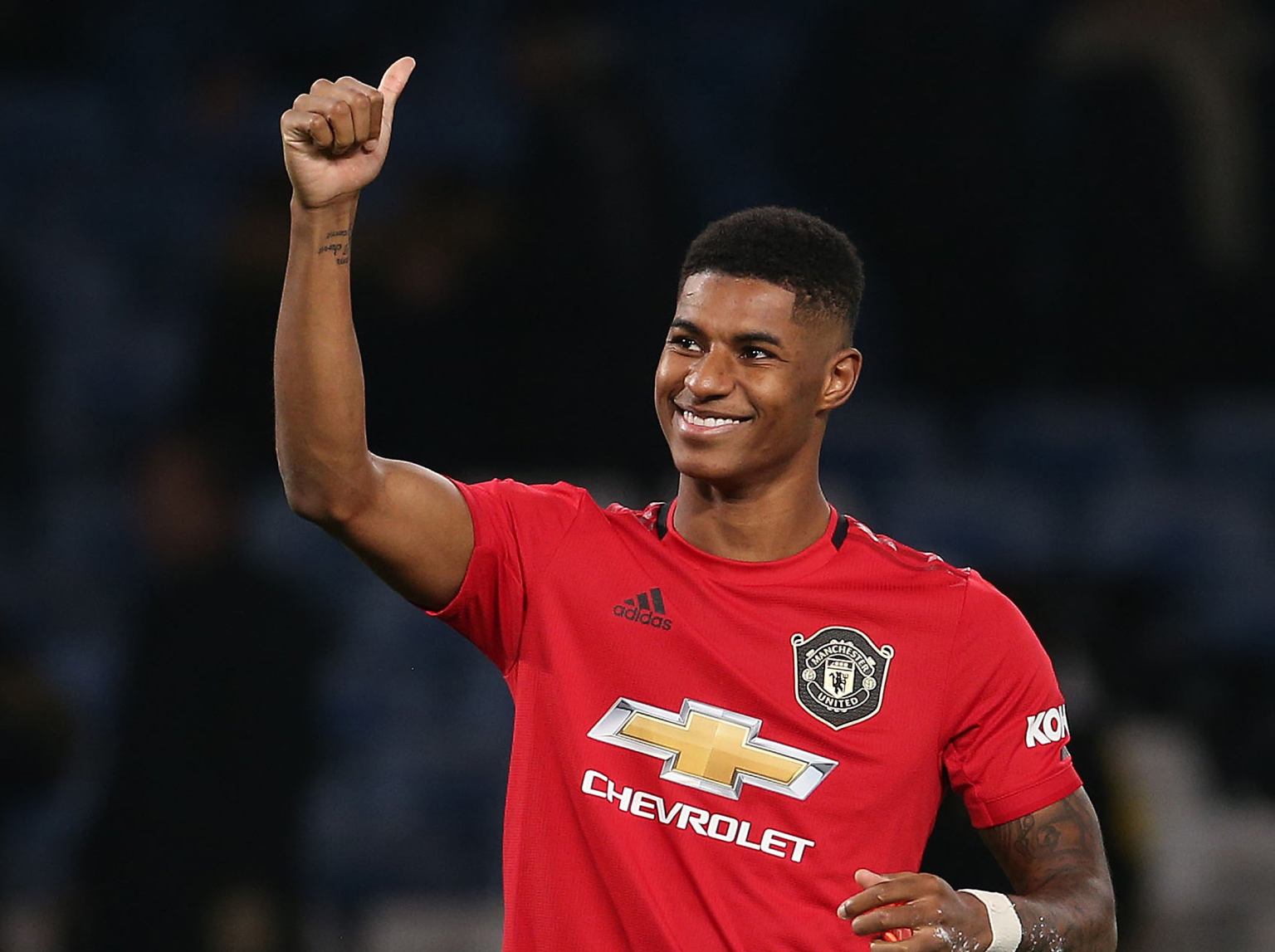 A cadre of celebrity cooks have joined Marcus Rashford's fight to overhaul England's free school meals system.
Jamie Oliver, Hugh Fearnley-Whittingstall and Tom Kerridge have signed a letter alongside the footballer and Dame Emma Thompson calling on the government to "urgently fix" a system which is still "excluding" some children.
The letter, addressed to the Prime Minister and Education Secretary, reveals that "2 in 5 UK children under the poverty line are missing out" due to not being eligible for free school meals.
It also urges the government to reconsider whether current funding is enough and find ways to support schools in providing the best quality meals.
Campaigners have asked ministers to consider the review in parliament before the 2021 summer holidays.
The free school meals debate was reignited this week when images of low-quality food parcels went viral on social media.
Rashford confirmed he spoke to Boris Johnson about the quality of the contents – with the PM concurring that the current meals being distributed in England were 'unacceptable'.
These sentiments were echoed by Education Minister Gavin Williamson – who pledged to take "urgent action to make sure lunch parcels meet the standards we expect."
On Friday (January 15) Shadow Education Secretary and MP for Stretford and Urmston Kate Green told Good Morning Britain that parents could "get better value" with funding to create food parcels themselves.
Rashford's battle for an improved free school meals system dates back to the beginning of the pandemic – with the Manchester United striker winning numerous accolades and starring in a documentary on the BBC following him on his mission.
Writing on Twitter, Rashford stated: "It's 2021. Our eyes are open. Now is the time for a full major review of the Free School Meal system."