News
Disruption expected 'until spring 2023' as work begins on Manchester's next CYCLOPS junction
CYCLOPS junctions allow pedestrians, cyclists, and vehicles to move about, all while remaining "entirely segregated".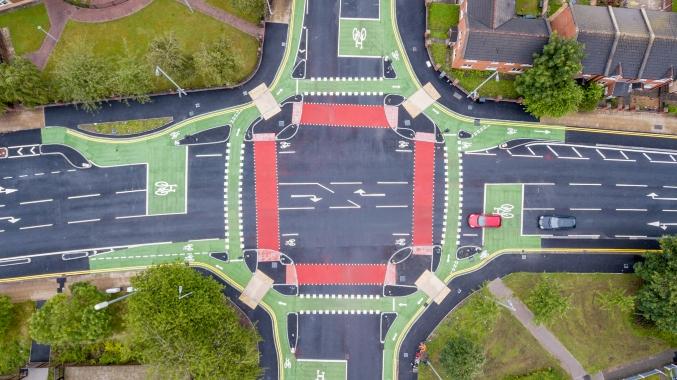 Motorists are being told to expected disruption until next spring as work gears up to begin on Manchester's next CYCLOPS junction from next week.
As part of an ongoing mission to improve walking and cycling across the city-region, work will begin on Monday 22 August to make the busy Brooks Bar junction in south Manchester safer and more accessible for cyclists and pedestrians by installing a CYCLOPS junction.
The new CYCLOPS junction will join several others that have already been successfully installed as part of the Manchester to Chorlton Cycleway.
It is to be installed where Chorlton Road, Moss Lane West, Withington Road, Upper Chorlton Road, and Shrewsbury Street all intersect, and according to Manchester City Council, it will allow pedestrians, cyclists, and motor vehicles to move about all while remaining "entirely segregated".
Read more: Brand new 'CYCLOPS' cycle junction opens in Hulme
Greater Manchester's former cycling and walking commissioner Chris Boardman has previously called the design of CYCLOPS junctions "simply genius".
"Crossing busy junctions on foot or by bike can be a complicated and scary experience and is often a huge barrier for people travelling by foot or bike, and having to navigate a number of these can make them opt for the car," Mr Boardman explained.
"This junction design will make journeys easier and smoother for those doing their bit by cycling or walking, without impacting negatively on any other modes."
As part of the design of the new CYCLOPS junction, changes are also to be made to road access to make sure that traffic can flow smoothly through the junction and to minimise any future congestion.
This means that Shrewsbury Street at Upper Chorlton Road will be closed, and a ban on turning left will be implemented at Chorlton Road into Moss Lane West, and the Council is advising people to plan their journey ahead of time through the duration of these works.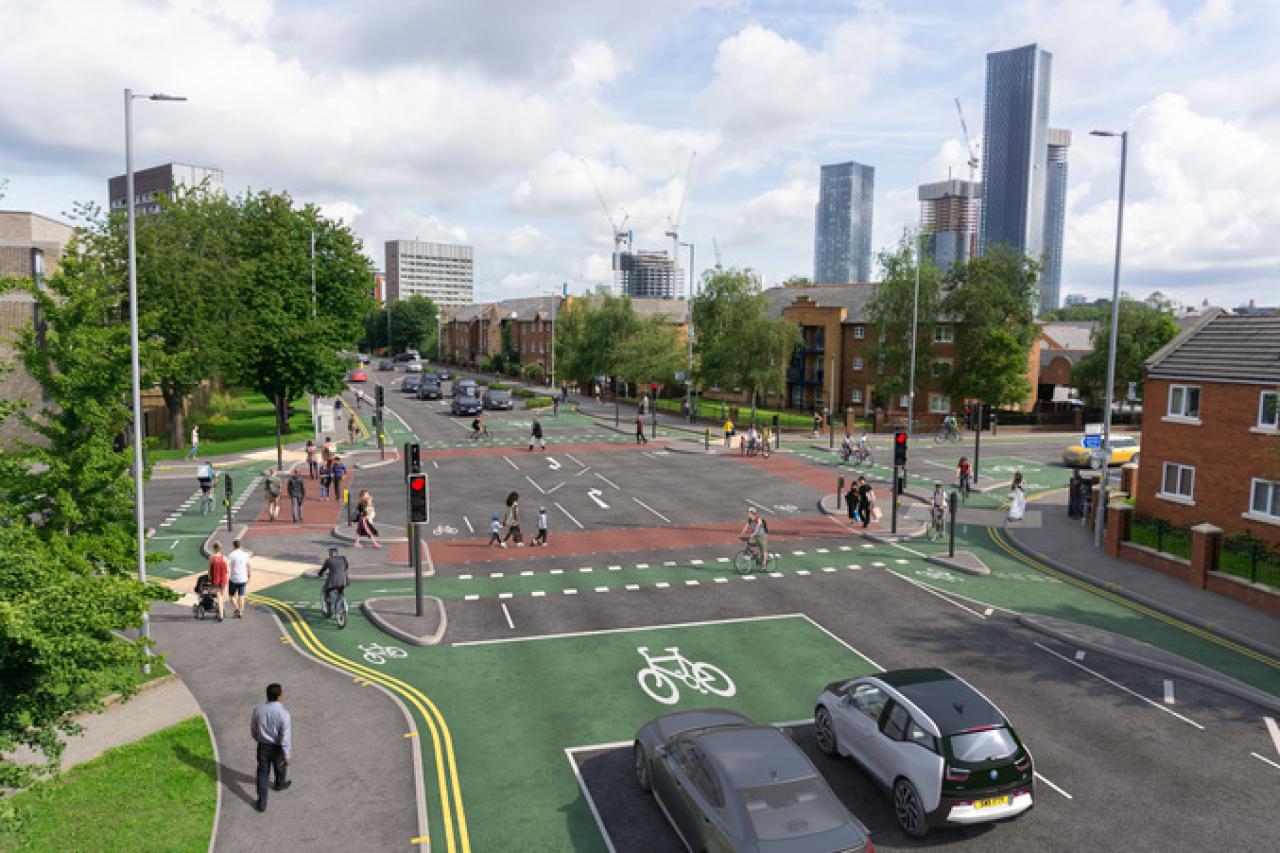 With work expected to continue right through until spring 2023, planning journeys ahead of time will make sure motorists don't encounter delays too significant.
Manchester City Council does however admit that the junction is usually very busy all year round, and now, with the addition of construction work on top of that, it is warning that delays "will be even longer than usual".
You can find more information on the junction and delays expected here.
Featured Image – Manchester City Council