News
Dog loses her eye in horrific burglary – but she still protects owner's baby
One man was carrying a gun, one had a machete and the third man carried a ratchet into the flat on Lloyds Gardens.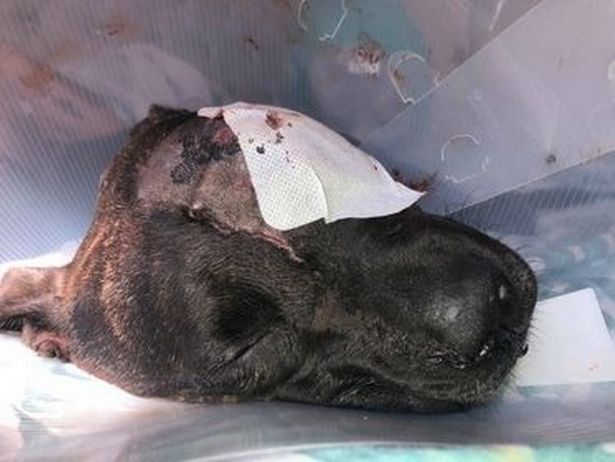 A family dog lost her eye when three men forced their way into a home in Altrincham and held a father at gunpoint.
According to the Manchester Evening News, Jack Golding, his fiancée and their six-month-old son, were at home at around 12.30am on Wednesday (August 25) when three masked men broke into their home.
One man was carrying a gun, one had a machete and a third man carried a ratchet into the flat on Lloyds Gardens.
In the flat, Jack, in an attempt to protect himself and his family, says he struck one of the burglars with a baseball bat before retreating to block the pathway to his partner and child – meanwhile, Cilla, the family dog, was attacked so badly by the gang she eventually lost her eye.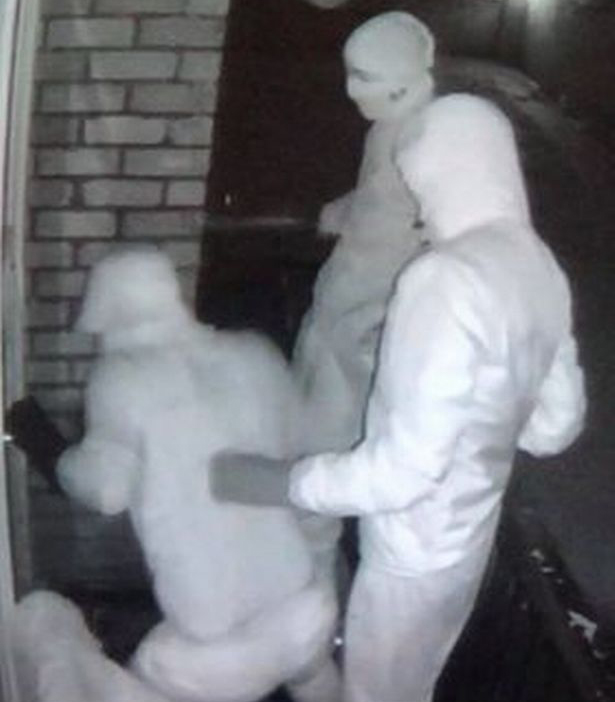 However, despite her injuries, which consisted of deep wounds to her head and direct damage to her eye, Cilla retreated to the bathroom to sit in front of Jack's baby in an attempt to protect him from the intruders.
Speaking to the MEN, Jack said: "Last night at 12.30am we were at home on the first floor and we were burgled.
"They came in with a machete, a ratchet and a firearm.
"I managed to strike one of them with a bat and then they basically chased me down the hallway.
"They cut my dog. She lost her left eye, but she managed to pull through somehow.
"He came towards the baby-gate where me and my fiance and baby had gone and put a gun to my head and said to give him jewellery and cash, I didn't have anything there.
"They took a fake Rolex and £30 off the side and then left. It was in and out, around eight minutes – but the amount of significant wounds it left Cilla with [was awful].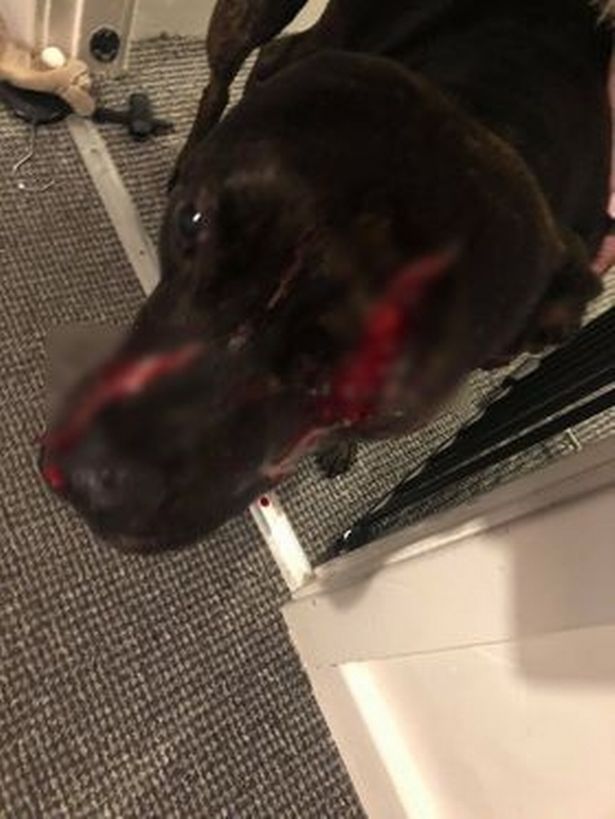 "We've had to leave the area, we've got nowhere to live. We're still in shock.
"It's happened before and I was more scared then and was kind of prepared for this. It's my fiance more, and my baby was traumatised.
"But Cilla, my dog, she's never been aggressive, just a standard pet, always been a family pet.
"Even when she was cut she came back into the bedroom and sat with the baby to protect him.
"I don't know how she survived."
Anyone with information, including dashcam or CCTV footage from the area, should contact police on 0161 856 7587 or via LiveChat at www.gmp.police.uk quoting incident 80-250821.
Alternatively, details can be passed on anonymously via Crimestoppers on 0800 555 111.