News
Extra date added for more daredevil Mancs to abseil off 26-storey skyscraper for charity
Over 80 brave individuals are gearing up to abseil off One Regent Tower in Castlefield next month to raise money for We Love MCR Charity.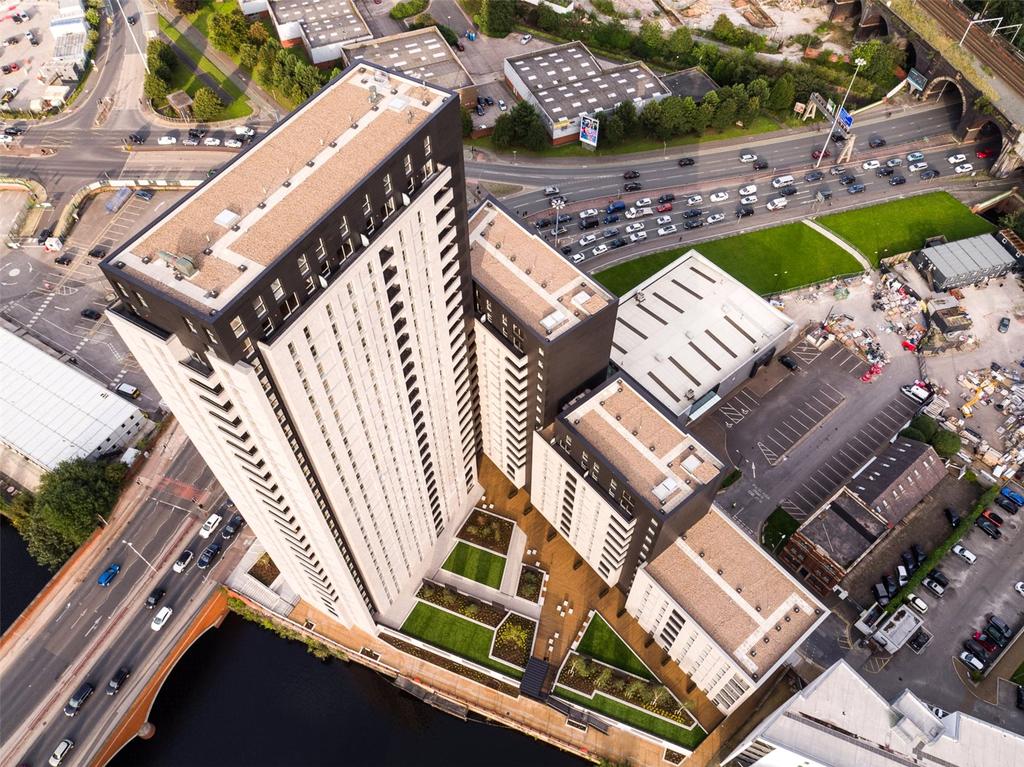 One of the most unique charity fundraisers in Manchester has sold out due to huge interest, and now a second date has been added.
This means that more daredevil Mancunians can abseil off a 26-storey city centre skyscraper.
In case you hadn't heard, a total of 80 brave individuals are gearing up to abseil off the 26-storey One Regent Tower in Castlefield on Saturday 16 July, all with the goal of raising as much money as possible for one of the city's most iconic charities, We Love MCR Charity, as part of its 2022 'Challenge Event Series'.
The abseil is just one of a set of mind-over-matter challenges that will raise funds for the charity's work supporting Manchester's communities and young people.
Considering that abseils are normally done by mountaineers, and not in the heart of city centres off multi-storey skyscrapers, it's no wonder that demand has been high and places ran
out so quickly.
But it's this generous reaction from the thrill-seeking Manchester public has led the charity to putting on an extra date of Sunday 17 July, which will make a whole weekend of the dizzying event and take the number of abseilers well into triple figures.
Some of the brave fundraisers who have already stuck their name down include the Lord Mayor of Manchester Donna Ludford, and the new Leader of Manchester City Council – and you could join them as there are now just 40 places left to take part in this unique event.
The views of Manchester's incredible skyline from the One Regent roof are breathtaking,
and not something seen often.
Read more: Mancs can abseil off a city centre tower block in this new charity challenge
"We give heart and hope to Manchester, by awarding vital funds to help disadvantaged young Mancunians reach their potential, and to support ambitious community projects," said Ged Carter, head of We Love MCR Charity.
"If you want to show your love for Manchester, and take on the ultimate challenge, join us 'on the rope' while there are spaces left.
"We dare you."
Think you're brave enough for it then?
If you fancy testing your mettle, then the only requirements to signing up are a £30 entry fee, and a minimum fundraising commitment of £200 for the We Love MCR Charity.
You can sign up on the We Love MCR Charity website here.
Featured Image – We Love MCR Charity