News
Fire crews currently battling huge blaze at Bury landfill site for second time this year
People living and working nearby should keep windows and doors closed as firefighters battle the 500 sq ft blaze.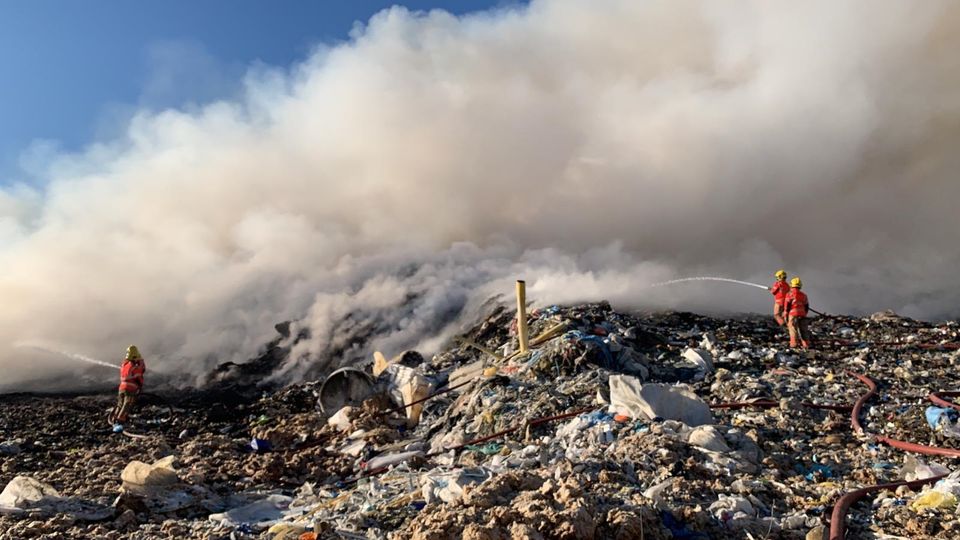 Dozens of firefighters from across Greater Manchester are currently tackling a major blaze at a landfill site in Bury this morning.
Greater Manchester Fire & Rescue Service (GMFRS) confirmed that crews were called to a fire involving domestic waste at the Pilsworth Road site just after midnight, and urged people living and working nearby to keep windows and doors closed as firefighters battle the blaze.
The fire service took to Twitter to say that the situation is still "ongoing", and there will be "disruption to the local area until it is resolved".
Area Manager Ben Levy said that he was "very proud" of the work by firefighters at the scene as they "sustained efforts through the early hours of this morning have significantly reduced the impact of this fire."
"Just after midnight this morning, firefighters from Greater Manchester Fire and Rescue Service responded to a 999 call reporting a fire on a landfill site on Pilsworth Road," GMFRS explained in a statement released just at 7am this morning.
"The first crew on scene immediately assessed the situation and escalated the scale of the response.
"We now have 12 fire engines, plus off-road vehicles and the Scorpion special appliance from Salford fire station at the scene [and] the GMFRS drone unit is also in attendance supporting the operation by providing live aerial images to the incident commander and those in the Command Unit.
"The fire is approximately fifty metres by fifty metres and involves domestic waste.
"There's a large amount of smoke in the area so please keep your windows and doors closed if you're nearby."
This incident is the second fire at the site this year.
Local residents may remember that back in April, firefighters declared a major incident after crews were called to a blaze at the Viridor Recycling Centre.
Dramatic drone footage of that fire showed it was "the size of a football pitch".
Pilsworth Road in Bury is currently closed from junction three of the M66, to Moss Hall Road as crews work to extinguish the blaze.
A GMFRS spokesman said the blaze was "understandably causing disruption to the surrounding roads and will do so until the fire is extinguished".
"Please avoid the area, keep your doors and windows closed if you're nearby, and stay safe."
Featured Image – GMFRS (April 2021)