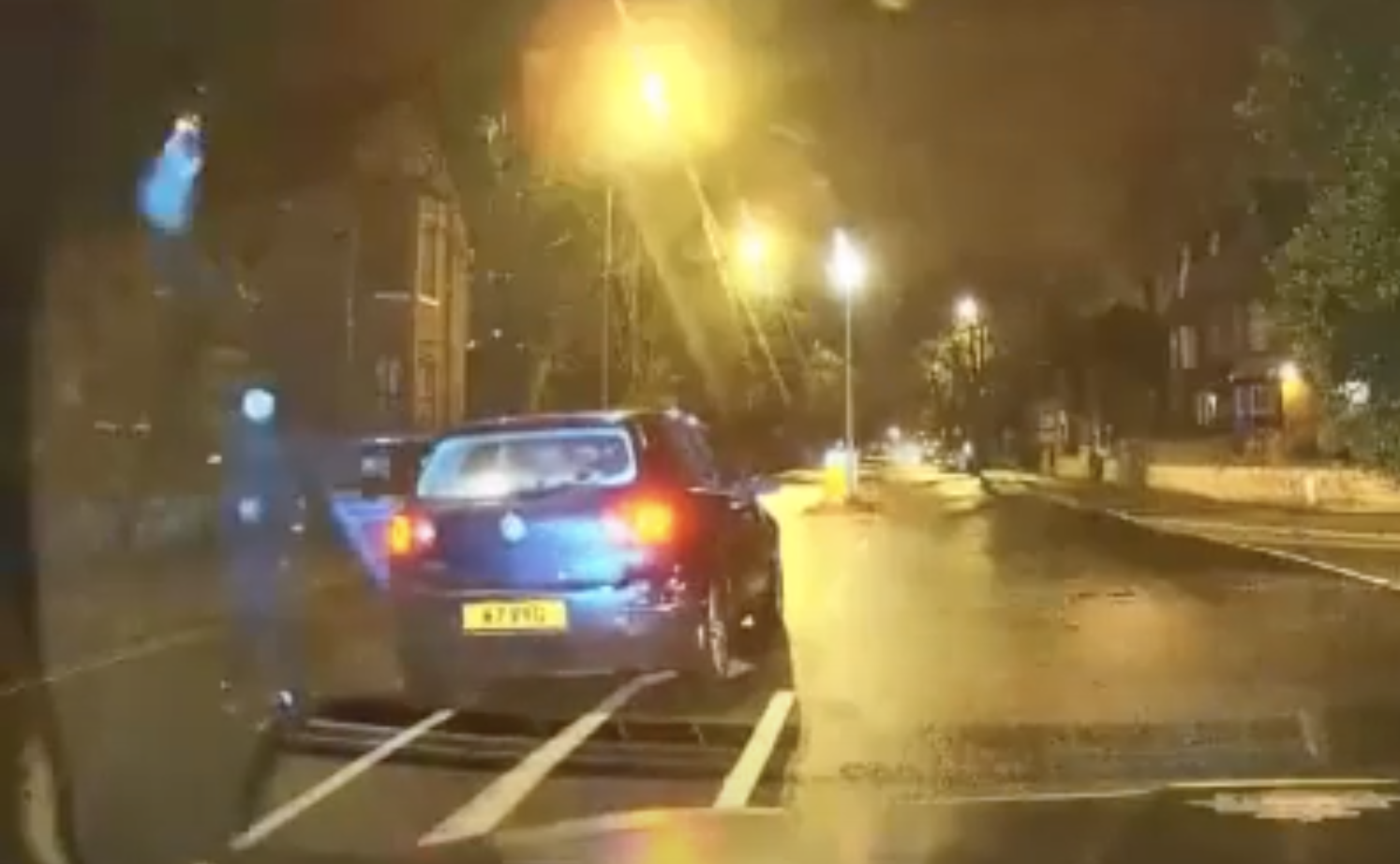 Greater Manchester Police have released dash cam footage showing thieves hurling stolen catalytic converters at a police car during a late-night pursuit in Didsbury.
Officers were called to four reports of stolen car parts in the South Manchester area during the early hours of February 25, before spotting a suspicious vehicle matching the descriptions given by members of the public a short time later.
After heading down School Lane, the suspects' car came to an abrupt halt and a passenger exited the vehicle; throwing one of the stolen items in direction of police.
The chase resumed and three suspects eventually abandoned the vehicle in a housing estate before attempting to escape on foot.
One man was chased to the ground by a police dog and officers recovered three of the stolen converters as part of their initial enquiries.
A 28-year-old man was arrested on suspicion of theft of a motor vehicle, dangerous driving, criminal damage and theft of catalytic converters.
He remains in custody for questioning.