News
Great Manchester Run unveils Manchester worker bee medal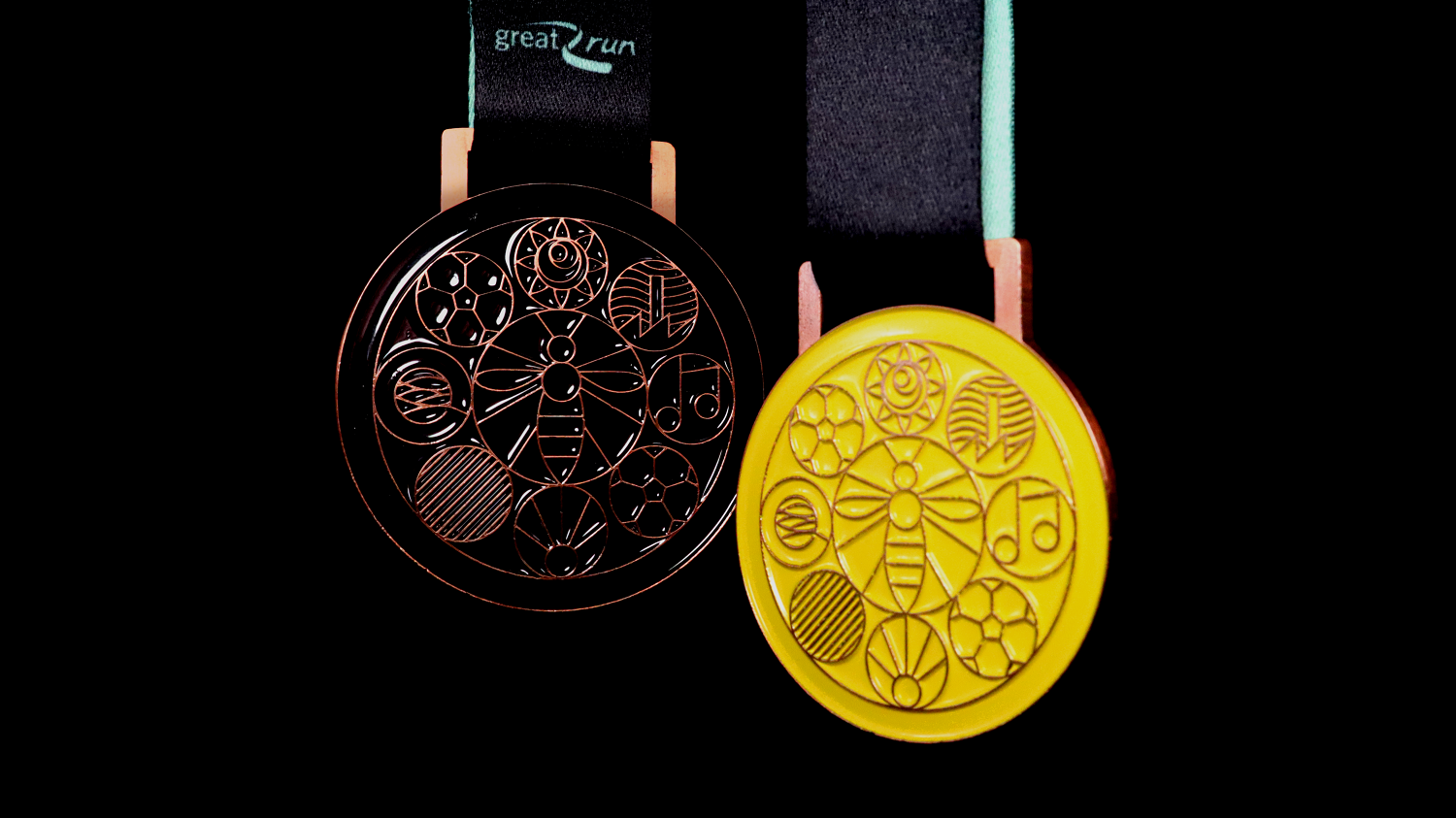 The Great Manchester Run has unveiled a shiny new medal design for 2022 in celebration of the roots and spirit of the city.
The ever-symbolic Manchester worker bee sits at its centre, surrounded by a ring of smaller symbols like footballs and music notes – nodding to Manchester's global reputation as a city of creativity and innovation.
The medal will be presented to all those who successfully make it across the finish line at this year's event, which falls this year on 22 May 2022 – a symbolic date for the city.
The annual 10k and half marathon event takes place every year on the third weekend in May – putting a unique twist on events by stationing music and entertainment zones that champion the city at every kilometre to spur joggers on.
A fast and flat run that takes runners past iconic Manchester landmarks like the Peveril of the Peak and Beetham Tower, every year locals fill the streets to cheer participants on in true Manc fashion be it raining, hailing or blazing sunshine.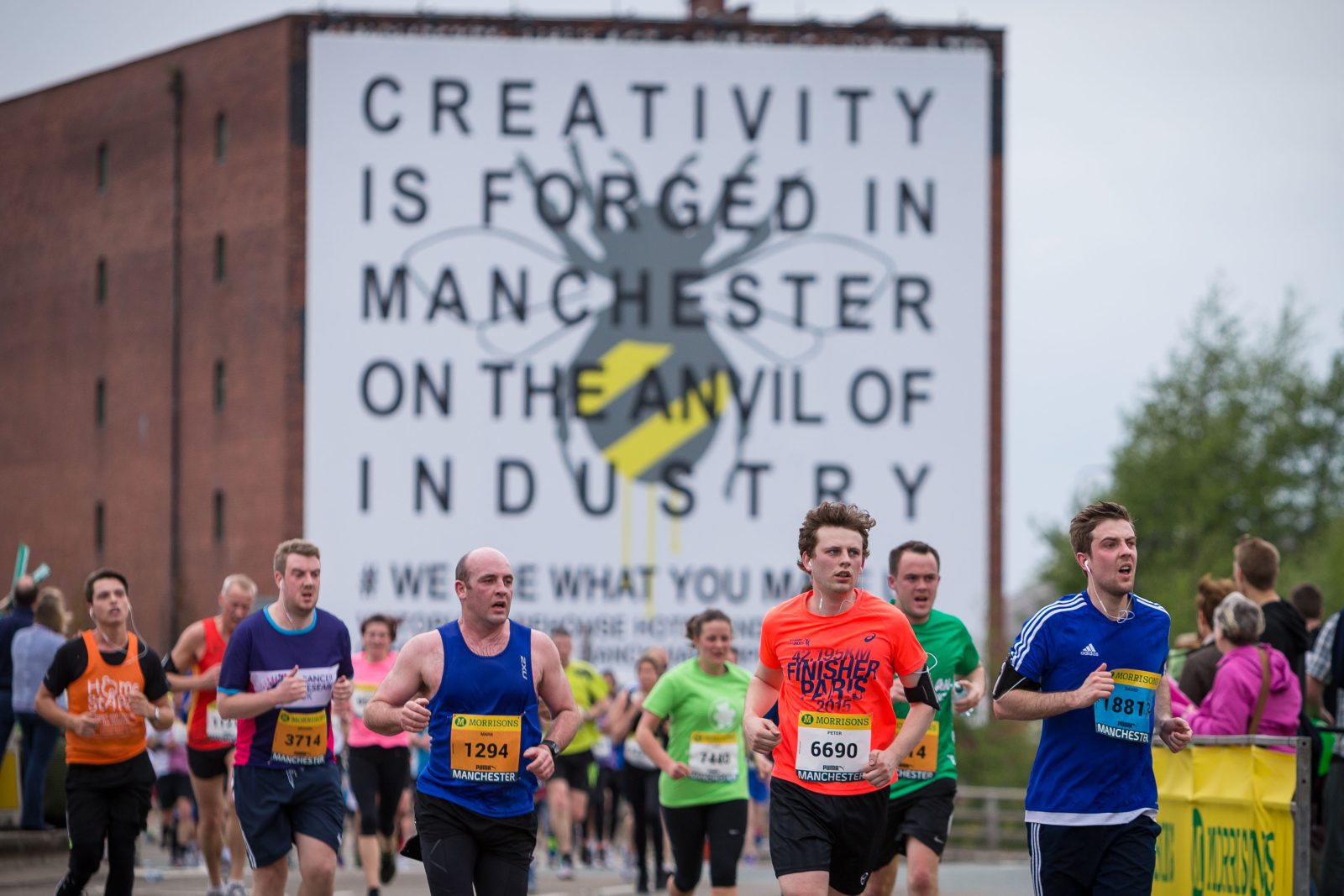 Of course, every great challenge needs a reward – and this year's medal is a pretty special one.
Incorporating the image of the Manchester worker bee, first adopted by the city during the industrial revolution and then championed again following the tragic Manchester Arena attack in 2017, the burnished medallion will serve as a lasting memento for all those taking part.
As well as the shiny new medal, runners who complete their goal will also receive a bespoke t-shirt as a memento.
A run designed for all abilities, from first-time runners to celebrated athletes, all the action of the day will be televised live on the BBC.
People are encouraged to sign up in advance, but entries are also open to runners aged 15+ (10k) and 17+ (Half marathon) on the day of the event.
There is also a run specifically designed for kids, with junior and mini events due to be held on the Saturday, 21 May at Sports City
To find out more about taking part in this year's events, click here.