News
Man drives 112 miles with wife in the boot for £15 eBay item
[siteorigin_widget class="SiteOrigin_Widget_PanelImage_Widget"][/siteorigin_widget]
[siteorigin_widget class="SiteOrigin_Widget_PanelText_Widget"][/siteorigin_widget]
News
Rugby legend, ultra-marathon runner, inspiration | Kevin Sinfield — Manc of the Month November 2022

Danny Jones
It's that time of the month again (no, not that one): it's time to pick our Manc of the Month for November and while there were plenty to pick from, one man has stood out in the past few weeks.
That man is Kevin Sinfield OBE.
Kevin Sinfield is the ex-rugby player turned coach, ultra-marathon-runner and mega-fundraiser from our very own Oldham who did something truly amazing earlier this month.
The 42-year-old former loose forward, who currently serves as a defensive coach for the Leicester Tigers in the rugby union, has gone from a Manc-born sporting role model to a national hero thanks to his extremely admirable charity work over the past couple of years.
This bloke is a machine.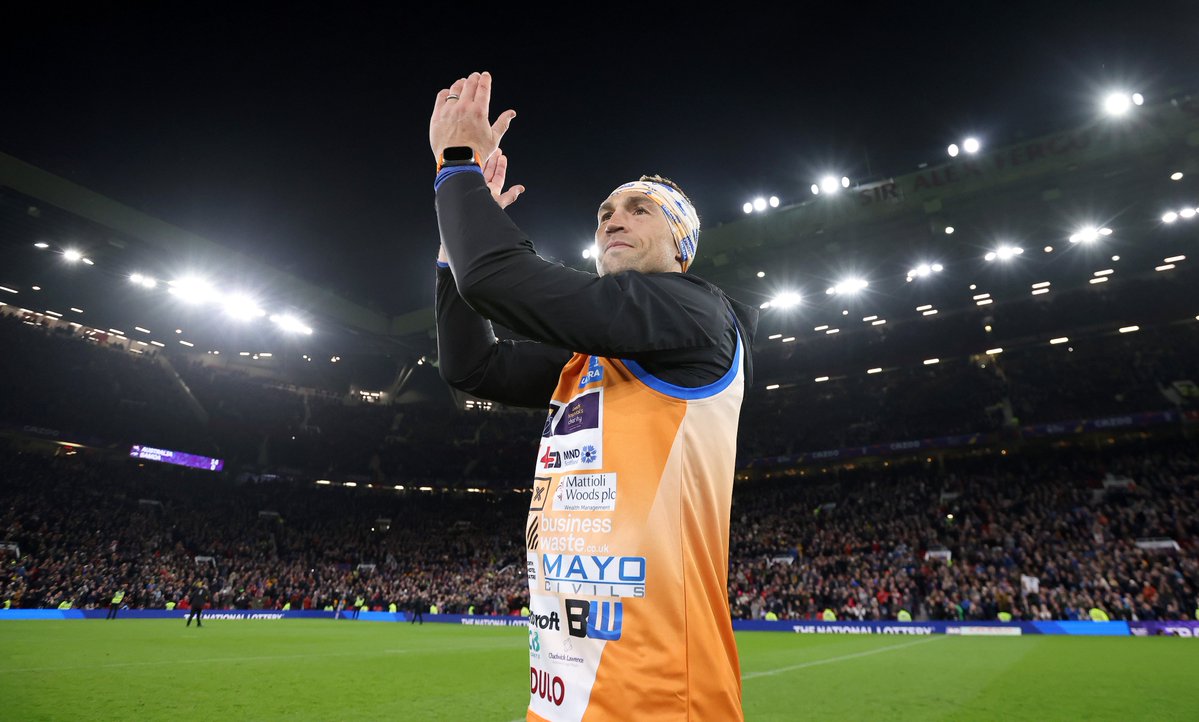 Seven ultra-marathons in seven days
For anyone unaware of Sinfield's latest exploits, the former Leeds Rhinos player and director undertook the immense 'Ultra 7 in 7' challenge earlier this month, tasking himself with the ridiculous feat of running seven ultra-marathons in seven days.
To put that into context, a standard marathon measures just over 26 miles or 42 kilometres; ultra marathons regularly clock in at 50km or more. Sinfield is said to have covered more than 256 miles (approx. 417km), averaging more than 60km a day. Insane.
Finishing the series of ultra-marathons alongside his dedicated team of runners on November 19 at Old Trafford, just in time for the 2022 Rugby League World Cup final, he was met with rapturous applause from the crowd — and rightly so.
The ex-Rhinos and England international set himself the target of raising £777,777 for Motor Neuron Disease in honour of his former teammate and equally inspiring close friend, Rob Burrows. He went on to absolutely smash that goal, amassing an incredible £1.4 million in donations in just a week.
A true MND Champion
To make things even more staggering, this is actually the second time he has completed the Ultra 7 in 7, having done the same back in 2020 and raising a whopping grand total of £2.7m.
Moreover, just last year he put himself through similarly unimaginable levels of strain by running a 24-hour marathon for the first time, raising over £1m for MND in November 2021 alone.
Again, this man is utterly remarkable.
Covering more than double the distance he managed the last time around, raising a total of over £2.3m across his two 7 in 7 ultra runs, it cannot be understated how much he has done for more than five different motor neuron disease charities in just a few short years.
Even before his latest heroics, Sinfield's contributions to motor neuron awareness and fundraising were recognised by the local ouncil alongside record-breaking rower and Oldham native, Frank Rothwell, who were both bestowed with the little-known 'Freedom of the Borough' award back in March.
As for this year's ultra-marathon challenge, his route saw him trek all the way from Edinburgh, through various parts of Yorkshire and, finally, back down to his home county of Greater Manchester. Not even bathroom breaks could stop him.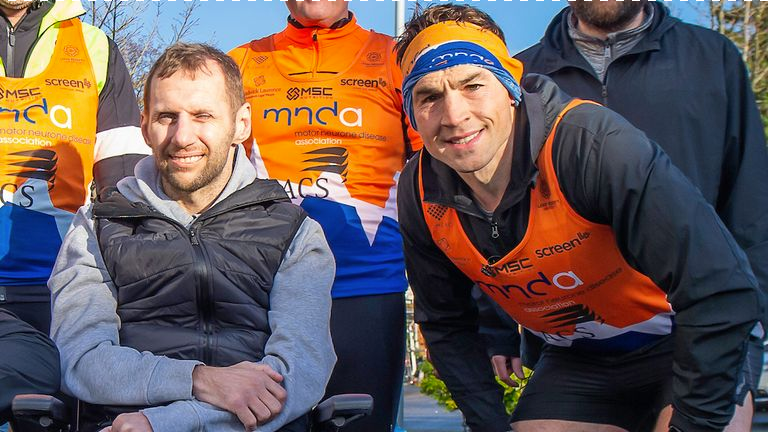 Read more:
Compelled to run and raise as much as possible to support the MND community and honour Burrows, who was diagnosed with the disease back in 2019, Sinfield has made it his mission to help raise awareness and fund research into the rare condition which affects the brain and nervous system.
Joined by peers like footballer Stephen Darby as well as late rugby union colleague and fellow MND suffer Doddie Weir, who sadly passed away just last week, these and many more who supported Sinfield's campaign have done untold levels of good when it comes to highlighting the disease.
Since beginning his fundraising journey in 2019, Kevin Sinfield has now raised over £7 million for the Motor Neuron Disease Association (MNDA) and related charities through his ultra-marathons and other charitable efforts, a miraculous and potentially fortune-changing amount that could save countless lives.
This absolute hero has already helped raise in excess of £2.6m all told with this year's Ultra 7 in 7 alone, but if you want to join the millions of people still donating then you can do so HERE.
Hats off to our Manc of the Month, Kevin Sinfield — you're a legend.
For all the latest news, events and goings on in Greater Manchester, subscribe to The Manc newsletter HERE.
Featured Image — Wikimedia Commons/Hull FC/Leicester Tigers
News
This Manchester club has been shortlisted as one of the best in the UK

Georgina Pellant
In a coup for the city's clubbing scene, a huge venue in Manchester has been shortlisted as one of the best of its kind in the UK by this year's DJ Mag awards.
Depot Mayfield, the home of Manchester's infamous party series The Warehouse Project, is the only club in the north of England to make the shortlist – sitting alongside London venues Fabric, KOKO and Printworks, and Glasgow nightclub SWG3.
First opened in 2019, the 10,000 capacity venue has been home to some huge events – including MIF and Skepta's mind-blowing futurist rave DYSTOPIA987 and Manchester Pride's inaugural music event Pride Live, as well as innumerable shows for WHP over the past few years.
With three separate stages – Depot, Concourse and Archive – it has been home to an eclectic run of Warehouse Project shows, attracting ravers and gig-goers of all musical persuasions.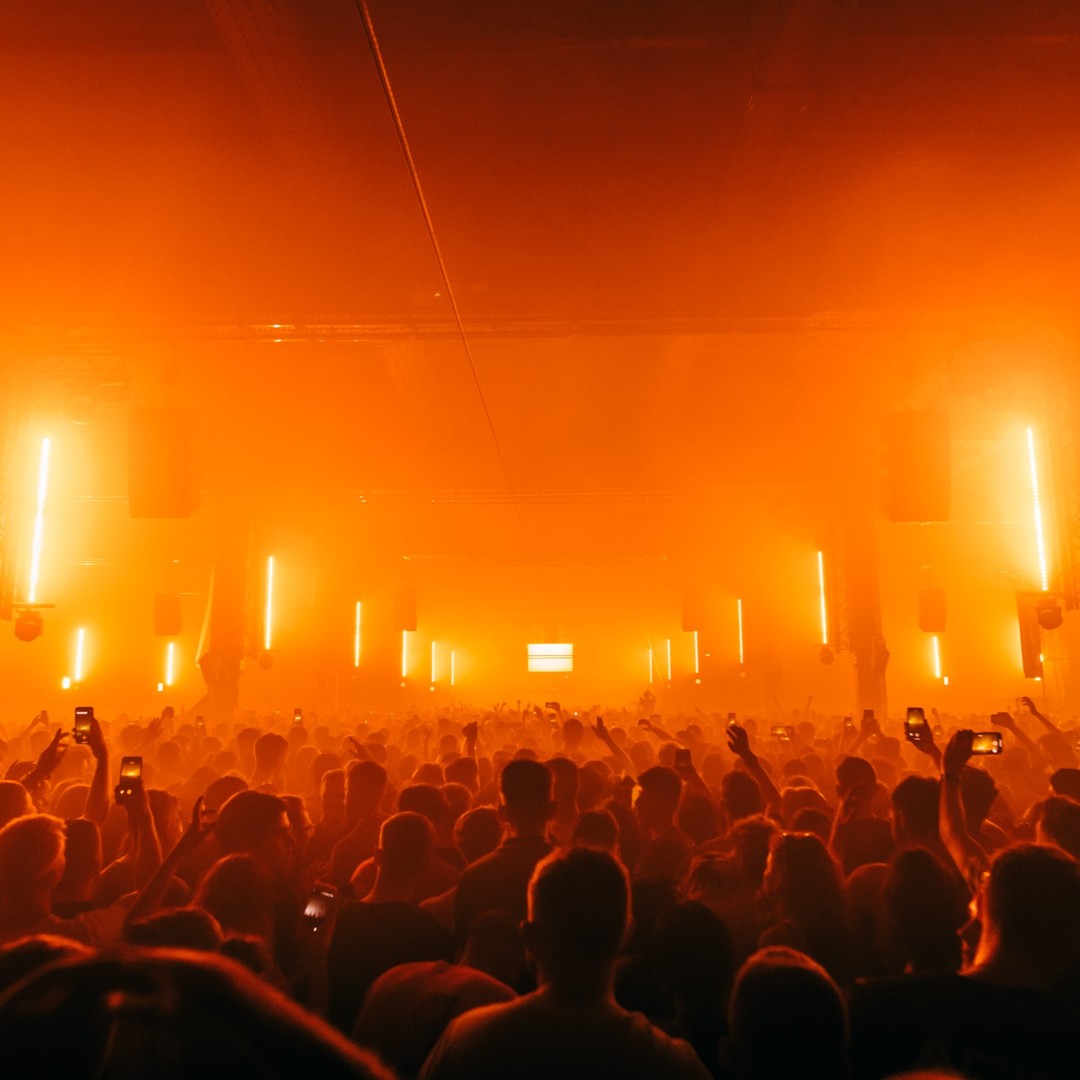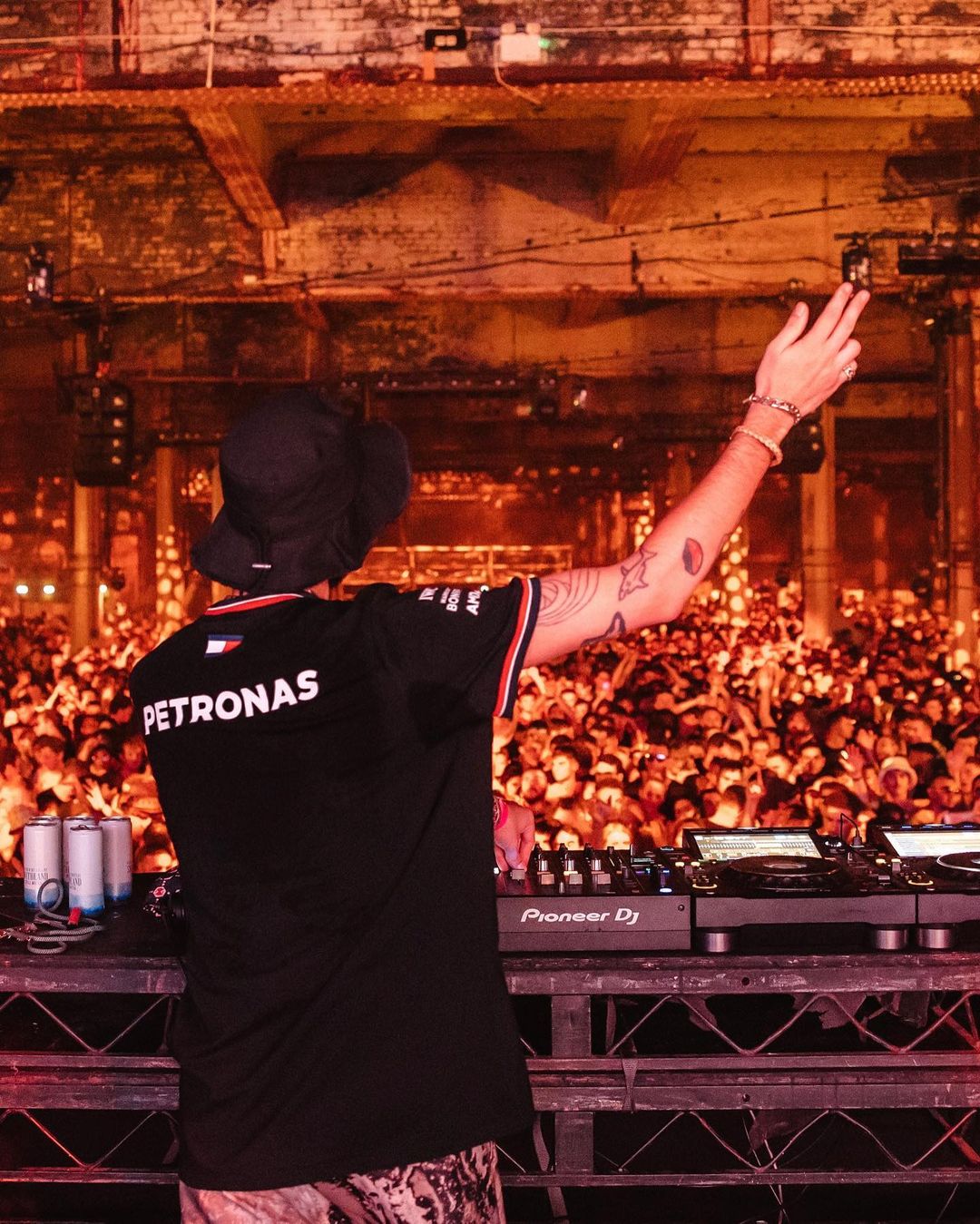 Now it has been recognised as one of the best large venues in the UK as part of the annual DJ Mag awards, widely considered to be one of (if not the) biggest authorities on the UK dance music scene.
The award ceremony takes place this December 15 in London's The Steel Yard, in what is the first IRL award show since the Covid-19 pandemic lockdowns of 2020 and 2021.
This year marks the 16th edition of the awards, an annual celebration of UK talent. Positioned as a counter-balance to the global Top 100 DJs poll, DJ Mag's Best Of British awards are a chance to shine a spotlight on the homegrown talent that continues to place the UK scene at the forefront of electronic music.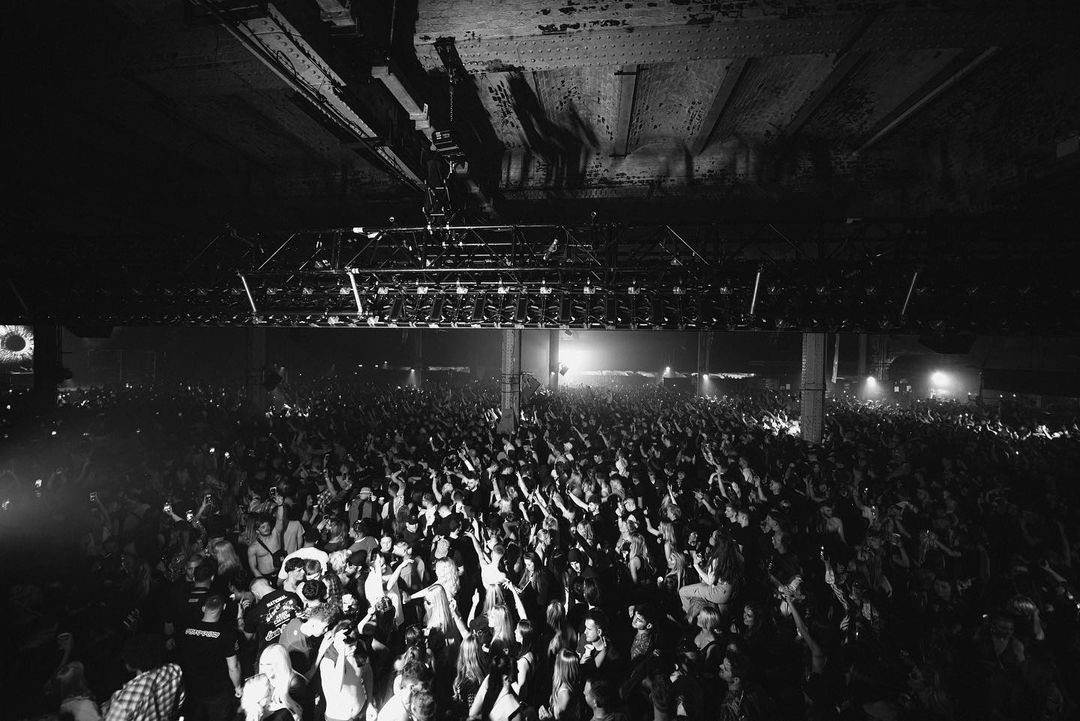 The 2022 nominations are split across 22 categories, and the awards show in December will also see the return of three editorial choice categories, Outstanding Contribution, Innovation & Excellence and Game Changer.
Also shortlisted in this year's awards is Manchester's 'Baddest of them all' producer and DJ Interplanetary Criminal, whose BOTA remix with Eliza Rose went viral this year and hit number one in the UK singles charts this September.
Read more: Hot Chip announce huge live Manchester show at The Warehouse Project
Interplanetary Criminal is up for two awards this year – Best Producer and Best Track – showing that Manchester is still at the forefront of the UK music scene, decades after its Hacienda heydays.
You can see the full list of DJ Mag's 2022 awards and nominations below.
Best DJ
Anz
Djrum
Palms Trax
Patrick Topping
Tiffany Calver
Breakthrough DJ
Fleur Shore
Girls Don't Sync
KILIMANJARO
Mozey
TAAHLIAH
Best Live Act
aya
Bonobo
Fred again..
Krust
The Comet Is Coming
Best Producer
Congo Natty
Dance System
Interplanetary Criminal
Loraine James
M1onthebeat
Breakthrough Producer
Breaka
CeeBeaats
Meg Ward
Nia Archives
Soul Mass Transit System
Best MC/Vocalist
Bandokay
MC Chickaboo
Ivorian Doll
Knucks
Novelist
Breakthrough MC/Vocalist
Bemz
Chinx (OS)
Iceboy Violet
Jim Legxacy
ShaSimone
Best Label
AD 93
ec2a
Phantasy Sound
Trick
XL Recordings
Breakthrough Label
All Centre
Over/Shadow
Pretty Weird
Sondela Recordings
Time Is Now [Shall Not Fade]
Best Album
DJ Q 'Est. 2003' [Local Action]
Hagan 'Textures' [Python Syndicate]
Hudson Mohawke 'Cry Sugar' [Warp]
Kelly Lee Owens 'LP.8' [Smalltown Supersound]
TSHA 'Capricorn Sun' [Ninja Tune]
Best Compilation
PinkPantheress 'to hell with it (Remixes)' [Parlophone]
V/A "Club Entry' Vol. 1′ [Borne Fruits]
V/A 'Hospital Mixtape: Lens' [Hospital Records]
V/A 'Luke Una Presents É Soul Cultura' [Mr Bongo]
V/A 'Touching Bass presents: Soon Come' [Touching Bass]
Best Track
Eliza Rose & Interplanetary Criminal 'B.O.T.A. (Baddest Of Them All)' [Warner Records x One House]
Hamdi 'Skanka' [DUPLOC]
Joy O 'pinky ring' [XL Recordings]
LF System 'Afraid To Feel' [Warner Music]
Nia Archives 'Baianá' [HIJINXX / Island]
Best Remix/Edit
KH 'Looking At Your Pager' [Ministry of Sound/Three Six Zero]
Michael Bibi 'La Murga (Michael's Midnight Mix)'
Nick León 'Xtasis feat. DJ Babatr (Pearson Sound Remix)' [TraTraTrax]
Tessela 'Hackney Parrot (Bailey's Techno Tool)'
Tirzah 'Tectonic (FAUZIA Remix)' [Domino]
Best Rap Album/Mixtape
CB 'A Drillers Perspective 2' [mayowahd]
FLOHIO 'Out Of Heart' [AWAL]
Horrid1 x Sav'O 'Violent Siblings' [CGM Records]
Jeshi 'Universal Credit' [Because Music]
Loyle Carner 'hugo' [EMI]
Best Rap Track
Darkoo 'Always feat. Black Sherif' (Prod. by Albert kweku Koranteng) [Atlantic Records UK]
Giggs x Tiny Boost 'The Family' (Prod. by RichMadeRecords) [Self-released]
Kojey Radical feat. Lex Amor 'War Outside' (Prod. by Swindle & Kztheproducer) [Asylum Records UK]
LD x C1 'Hillside Demons' (Prod. by JS OTP & Hilzz) [24 Hour Ent]
Nemzzz '2MS' (Prod. by Wydsonni) [Motown Records UK / EMI]
Best Radio Show
Emma Jean Thackray, Worldwide FM
Ellie Prohan, KISS FM
Felix Joy Breakfast Show, SWU
Pure Spice with DJ Manara, BBC Asian Network
Soup To Nuts, NTS
Best Large Club
Depot Mayfield, Manchester
fabric, London
KOKO, London
Printworks, London
SWG3, Glasgow
Best Small Club
Colour Factory, London
Night Tales, London
Strange Brew, Bristol
Sub Club, Glasgow
Ulster Sports Club, Belfast
Best Club Event
Club Blanco
Distant Planet
PXSSY PALACE
Teletech
Small Talk
Best Festival
Houghton Festival
Naked City Festival
Otherlands Music & Arts Festival
Outlook Festival UK
Queen's Yard Summer Party
Best Boutique Festival
Field Maneuvers
Freerotation
KALLIDA Festival
No Bounds Festival
Watching Trees Festival
Underground Hero
Recognising the champions of grassroots music communities
Double O & Mantra
Jeremy Sylvester
Lo Shea
Man Power
Sarah McBriar
Feature image – WHP MCR