News
Manchester baker launches spooky Halloween doughnut boxes with bursting 'bloody' eyes
The amazing new creations feature bursting 'bloody' eyes, a chocolate oreo spider and Egyptian mummy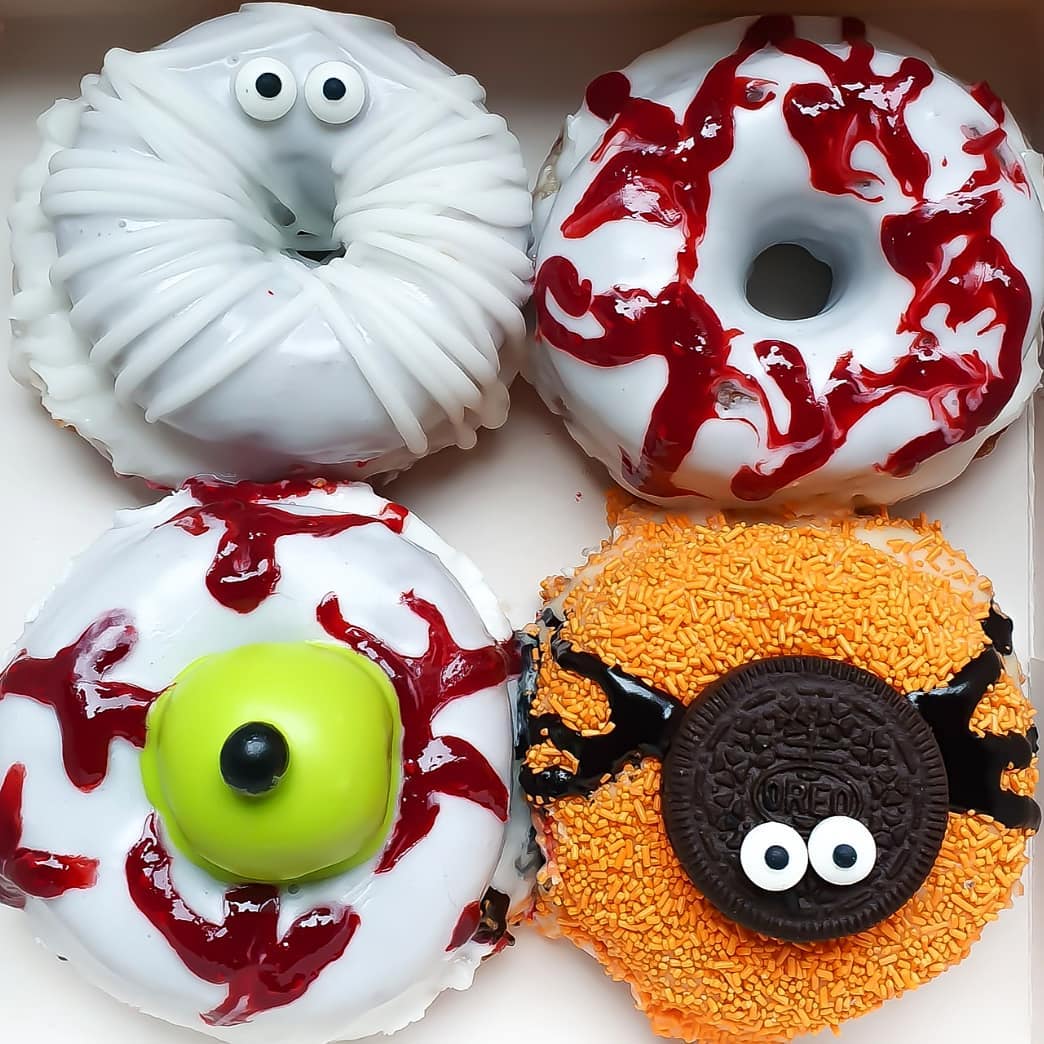 A baker from Manchester has launched a selection of limited edition Halloween doughnut boxes and we're a little bit obsessed.
Created by artisanal baker DGHNT using all organic ingredients, each doughnut in the box has its own distinct personality – taking on a different ghoulish or ghastly costume in honour of the upcoming spooky season.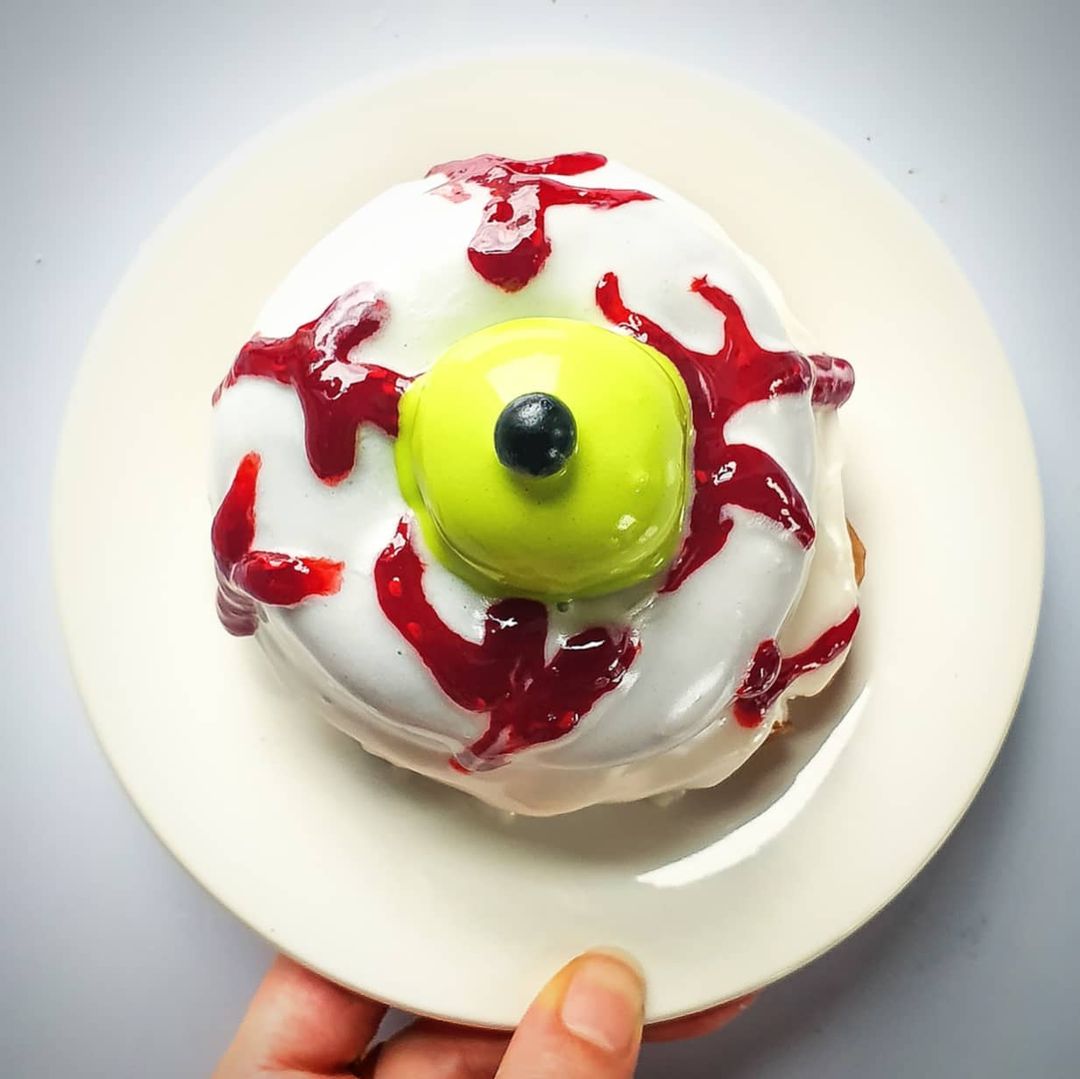 Inside, you'll find big fat squishy doughnuts disguised as bloody eyeballs, creepy crawly spiders and a shocked-looking mummy with strings of icing that make it look as if it is wrapped up in layers of linen, just like the Egyptians did it.
All vanilla flavoured, the blood effect on the eyeball doughnuts is created using a raspberry puree whilst the eyeball itself is created from leftover pieces of dough filled with raspberry jam – making them pop and burst in your mouth with 'blood' as you bite into them.
As for the spider doughnut, the spider itself is actually a chocolate oreo whilst the doughnut is loaded in bright orange sprinkles.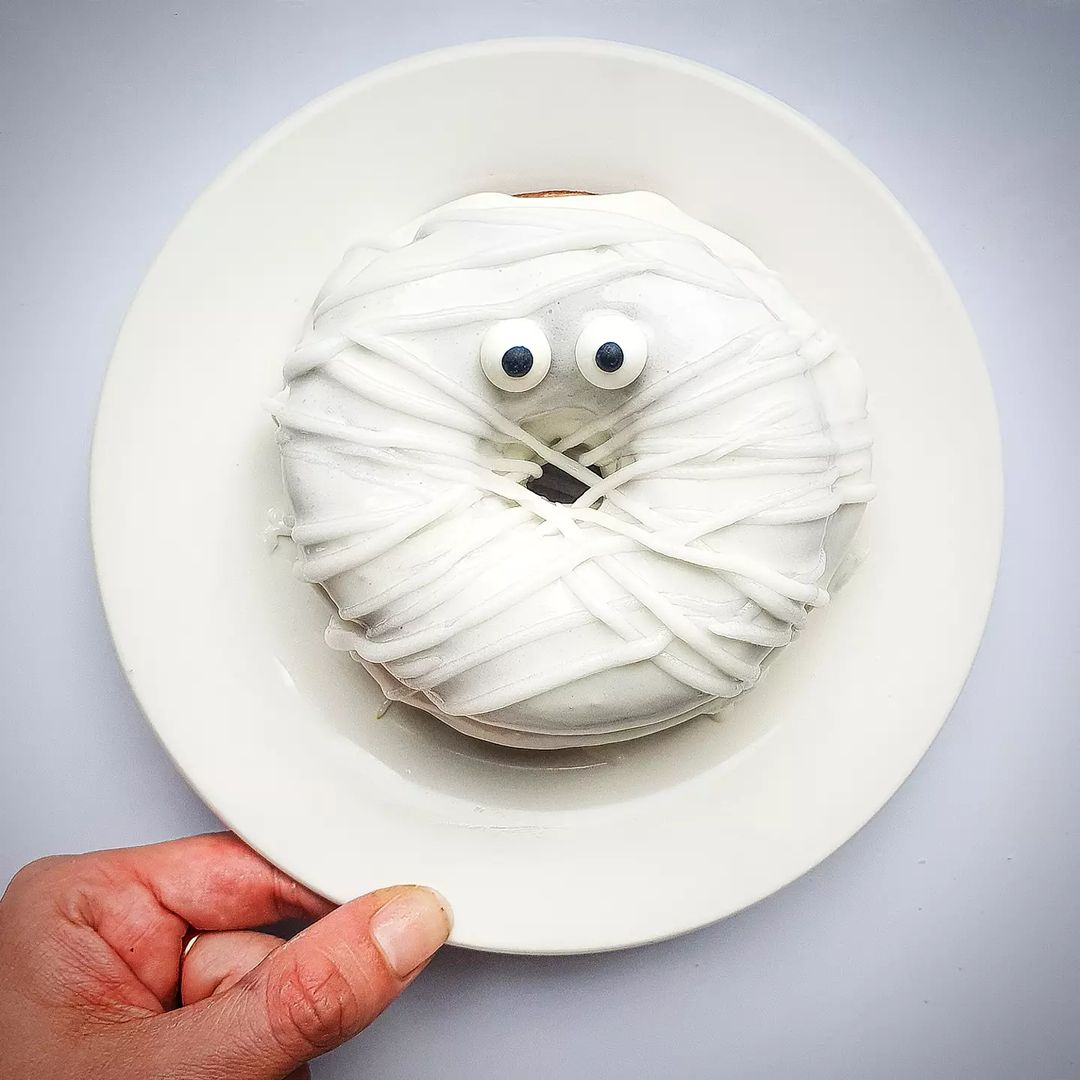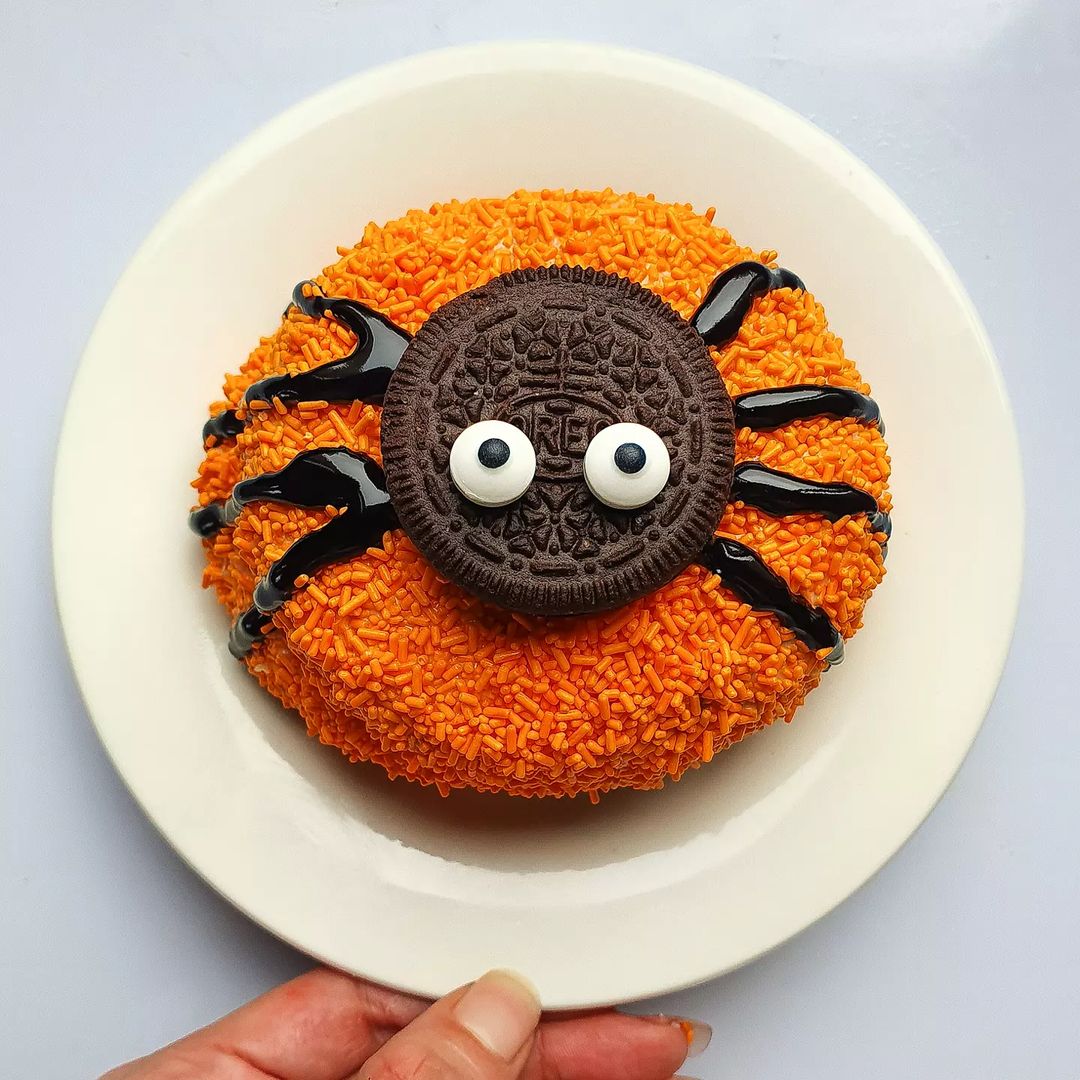 The amazing spooky creations are the handiwork of local baker Sulin Baldwin, a 28-year-old former chef at Fin fish bar in the Northern Quarter's Mackie Mayor.
First set up as a project during lockdown, she now offers delivery for her regularly changing artisanal doughnut boxes across Manchester and into Altrincham – as well as the option to collect from her kitchen in the Northern Quarter.
Previous boxes have included flavours like cereal milk, lemon poppy seed, 'funfetti', pistachio sesame halva, mango lassi and baklava doughnuts.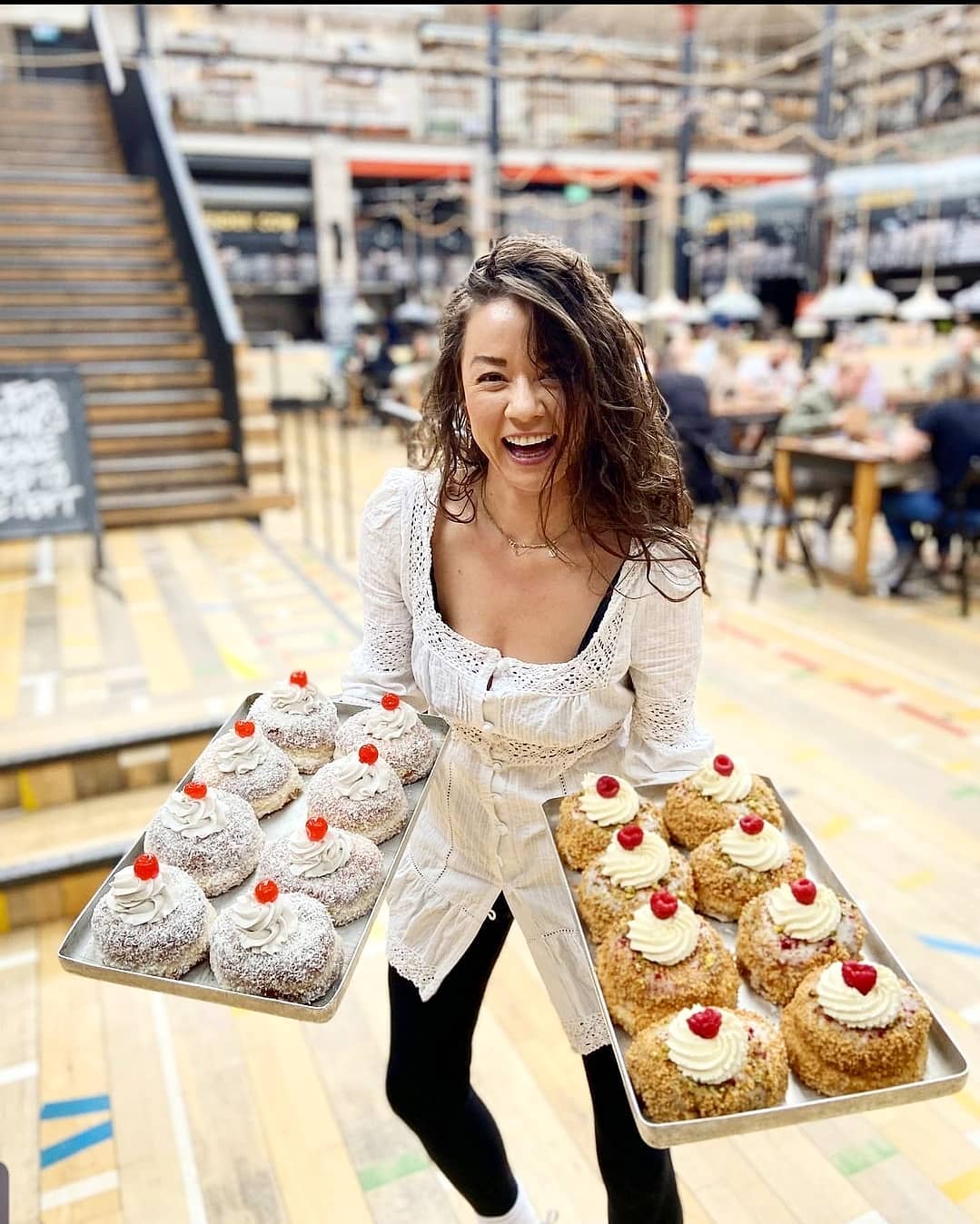 Sulin will be at Mackie Mayor with her special limited edition Halloween doughnuts over the weekend of 30 and 31 October.

However, she often sells out very quickly and has said that she will just be bringing a couple of boxes down with her – so if you want to get your hands on a box you need to message her to reserve one in advance to avoid disappointment.
This can be done through her Instagram page for DGHNT, which you can find here.
Feature image – DGHNT