News
Manchester has been named the charitable 'humanitarian powerhouse' of the north
In 2020 'over five million women, girls, boys and men in over 100 countries' were provided humanitarian aid by Manchester based organisations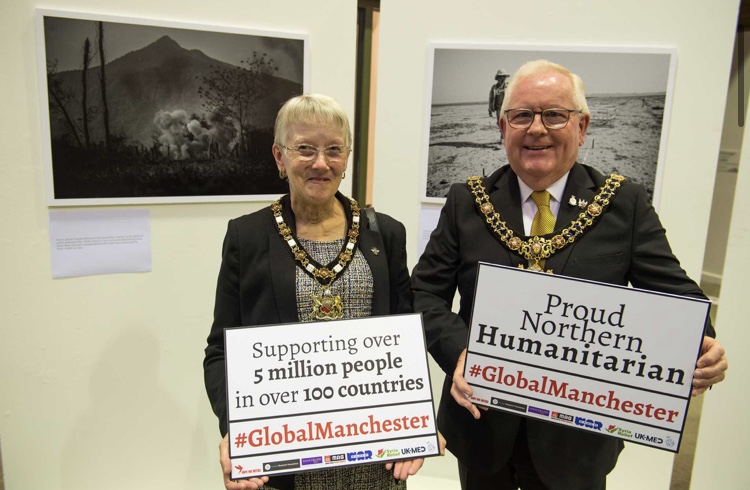 Manchester's kindness has officially been recognised after the city was named the charitable 'humanitarian powerhouse' of the north.
The accolade was awarded to the city at an event hosted by the Mines Advisory Group (MAG), which celebrated the generosity and hard work of Manchester-based humanitarian aid groups and their far-reaching impact across the world.
Taking place at the People's History Museum, it was revealed that in 2020 alone, Manchester-based humanitarian aid organisations helped over five million women, girls, boys, and men in over 100 countries – spreading their arms out to support their global brothers and sisters in need.
"The city is home to some of the world's leading charities and NGO's," said Syria Relief's CEO Othman Moqbel, whose Salford-based charity is the largest Syria-focused organisation in the whole of the UK.
"It speaks volumes of the kind of globally connected and compassionate city Manchester is."
Local charity organisations gathered together on 16 September for the event, which was attended by MAG, Syria Relief, University of Manchester HCRI, Hope for Justice, In Place of War, Omega Research Foundation, UK-Med and GISF.
The lord mayor and lady mayoress of Manchester also attended the event, alongside local MPs Afzal Khan and Mike Kane.
Speaking to The Meteor, organiser Lizzie Humphreys from MAG said: "Everyone knows the London human rights organisations, but why not Manchester? There are so many organisations here doing incredible work."
Manchester has had a long history of supporting human rights and setting examples across the world, which the event at the People's History Museum exemplified.
Celebrating the city's community spirit and how its impact has reached far beyond the greater authority's borders, it made clear that Manchester's humanitarian spirit is felt across the world due to the hard work of local organisations.
Organisers MAG, for example, has worked to find and destroys landmines, cluster munitions and unexploded bombs in wartorn areas of conflict since 1989 – helping over 19 million people in 68 countries in the past 31 years.
The charity showcased its work at the event, explaining that children are often victims of landmines whilst women going out to collect cooking water can often end up collecting polluted, dangerous liquid instead.
It also revealed a new partnership between itself and HCRI (the University of Manchester's Humanitarian and Conflict Response Institute), which will aim to develop research to help the world move more quickly towards a landmine-free future.
MAG CEO Darren Cormack said: "MAG is delighted to host this event to celebrate the life-saving humanitarian work that organisations across Manchester are undertaking every day.
"Whilst global in nature, employing 5,000 staff and working in over 25 countries, we are also proudly Mancunian. We take inspiration from our city's rich history of innovation and social change as we carry out our mission to save lives and build futures for people affected by conflict."
Afzal Khan, the Manchester Gorton MP and Shadow Deputy Leader of the House of Commons, said: "I am delighted to see the humanitarian community coming together to demonstrate what a powerful and positive impact Manchester has around the world.
"From Afghanistan to Zimbabwe, and from clearing landmines to fighting modern slavery, Manchester NGOs and charities are making a real difference by supporting communities in some of the most vulnerable and conflict-affected countries across the world."