News
MASSIVE crowds seen blocking tram tracks outside Manchester Arndale last night with reports of fireworks being thrown
Absolute chaos in town last night.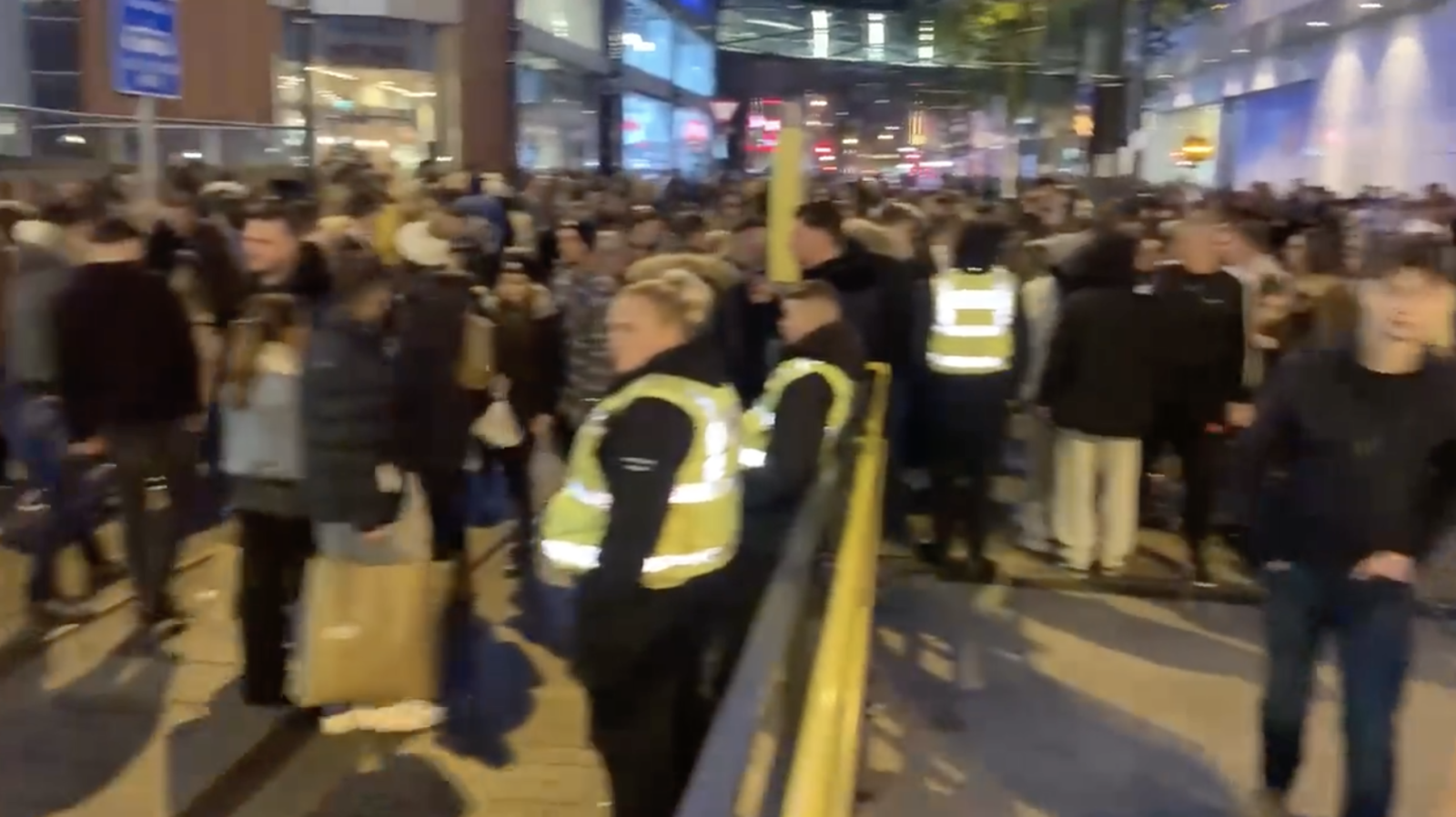 Huge crowds of young people were seen swarming around the Manchester Arndale last night causing chaos, with reports of fireworks being thrown.
The chaotic scenes saw tram lines blocked, with trams having to move slowly through Exchange Square.
Witnesses say there were as many as 700 people crowded outside the shopping centre with police trying to break up the gathering.
There were also reports of alarms being set off inside the Arndale and fireworks being thrown around.
Councillor Pat Karney, who shared a video from Exchange Square on Sunday evening, told the Manchester Evening News that people in the crowd were as young as nine years old.
He said to the paper: "It's surprising just how young some of the travellers are that are coming down to the Arndale, I would say as young as nine, up to about 16-years-old.
"The majority have just been parading up and down Cross Street and Market Street, the problems mainly lie with the minority who have been setting off alarms in the Arndale and throwing fireworks around. Others have been standing on the tram tracks in Exchange Square and staff have had to pilot trams in and out.
"It is a Christmas headache that we don't need. There must have been around 700 of them. Some were causing havoc and nuisance inside the Arndale so the police had to come down and help disperse the crowds and security staff at the Arndale threw a lot of them out too."
Read more: The limbs in Sunderland after Jill Scott won I'm A Celeb are worthy of Euro 2020
TfGM said that trams weren't disrupted but were having to move slowly so that people could move off the tracks as trams moved through the area.
Photos have also been shared on Reddit of the throngs of young people spread between the steps into the Arndale and the Christmas Markets.
Featured image: Pat Karney