News
Nearly 900,000 public sector workers on coronavirus frontline to get pay rise
The pay rise comes as recognition for "vital contributions" during the coronavirus (COVID-19) pandemic.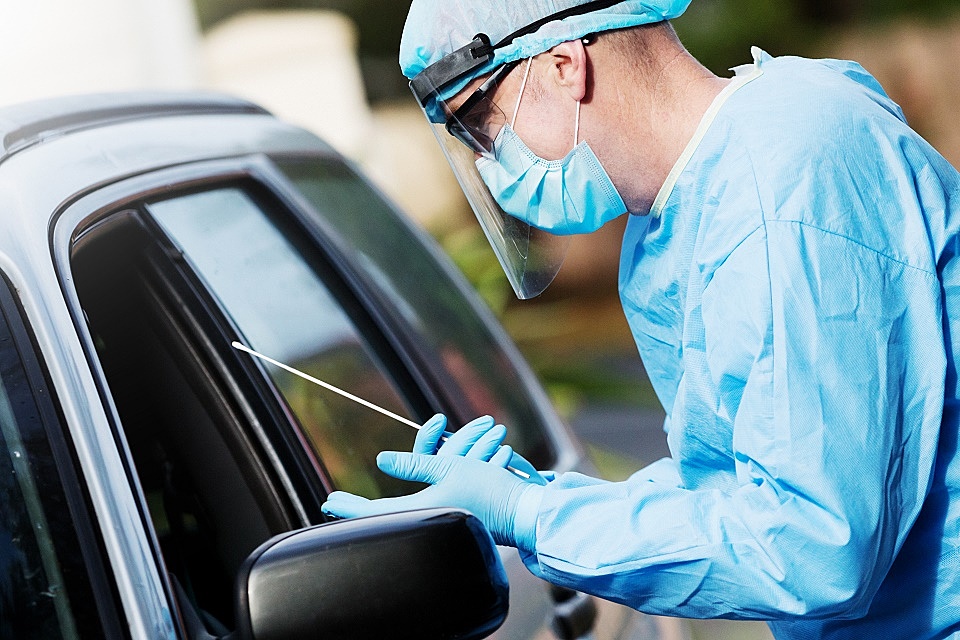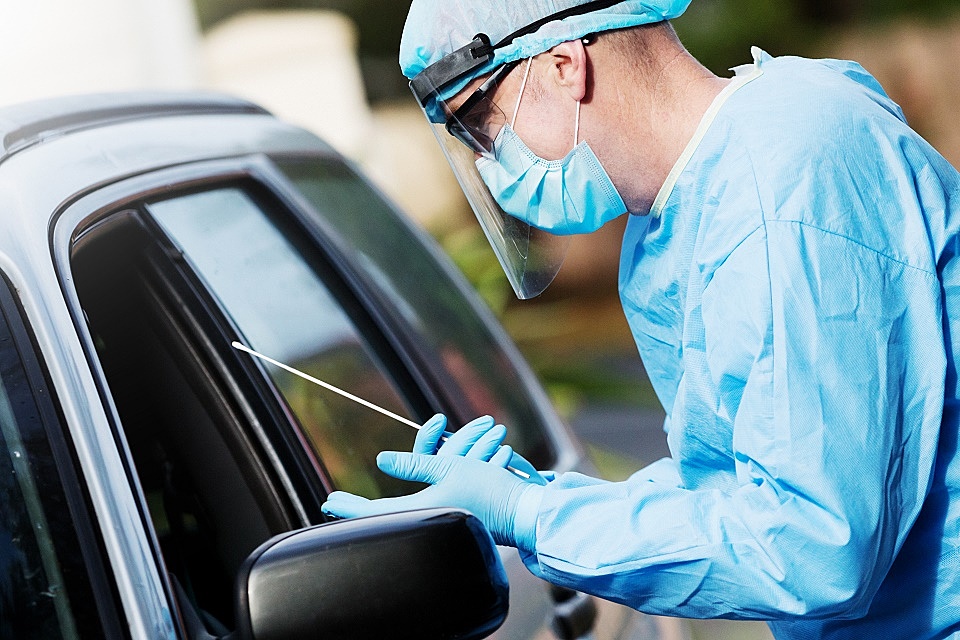 It has been announced that nearly 900,000 public sector workers are set to receive a pay rise as recognition for their "vital contribution" during the coronavirus (COVID-19) pandemic.
Government ministers have confirmed that the Armed Forces, teachers, Police Officers, the National Crime Agency, Prison Officers, doctors and dentists, the Judiciary, senior civil servants and senior military personnel, are among those that will receive a rise.
Teachers and doctors will see the largest rise in pay, at 3.1% and 2.8%, respectively.
This year's pay awards are said to reflect the enormous effort made by those in the public sector in responding to the unprecedented challenges for the country during the COVID-19 outbreak.
HM Treasury said the money for the pay increases of up to 3.1% would come from existing departmental budgets.
Not all settlements are set to be UK-wide.
Teachers in England, and dentists and doctors across the UK, will see the largest increases at 3.1% and 2.8% respectively.
Police, prison officers and National Crime Agency staff in England and Wales will be given a 2.5% rise in pay, while members of the armed forces across the UK will get 2%.
Members of the judiciary and senior civil servants across the UK will also see their pay topped up by 2%.
A full break-down of the agreed awards are as follows: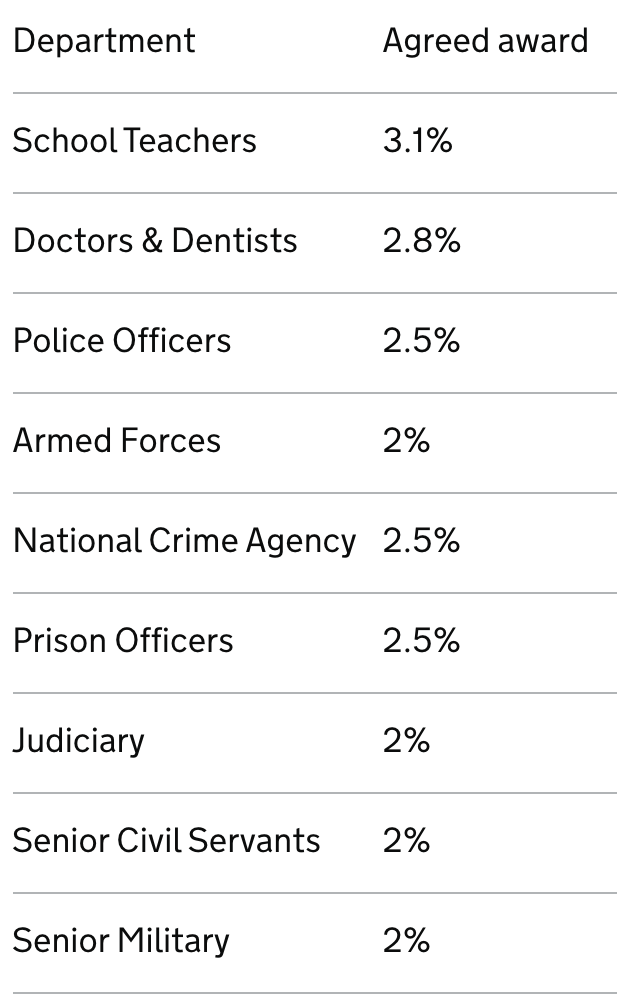 Nurses are not included as this announcement follows the settlement for more than one million NHS workers who continue to benefit from the three-year Agenda For Change pay deal agreed in 2018.
Under this deal, the starting pay for a newly-qualified nurse has increased by over 12% since 2017/18.
Speaking on the confirmation of the public sector pay rise, Rishi Sunak, Chancellor of the Exchequer, said: "These past months have underlined what we always knew – that our public sector workers make a vital contribution to our country and that we can rely on them when we need them."
"It's right therefore that we follow the recommendations of the independent pay bodies with this set of real-terms pay rises."
According to the official statement released via the gov.uk website, each award is recommended by independent pay review bodies, and the government has accepted the "headline recommended rise" for each workforce this year.
___
You can read this announcement in full here.
For more information and guidance amid the coronavirus (COVID-19) pandemic, do refer to official sources via gov.uk/coronavirus.
#StaySafeSaveLives