News
New 'culture hub' could be coming to Wythenshawe in £20m regeneration bid
Manchester City Council's funding bit is part of a wider long-term vision to ensure Wythenshawe is "fit for the future".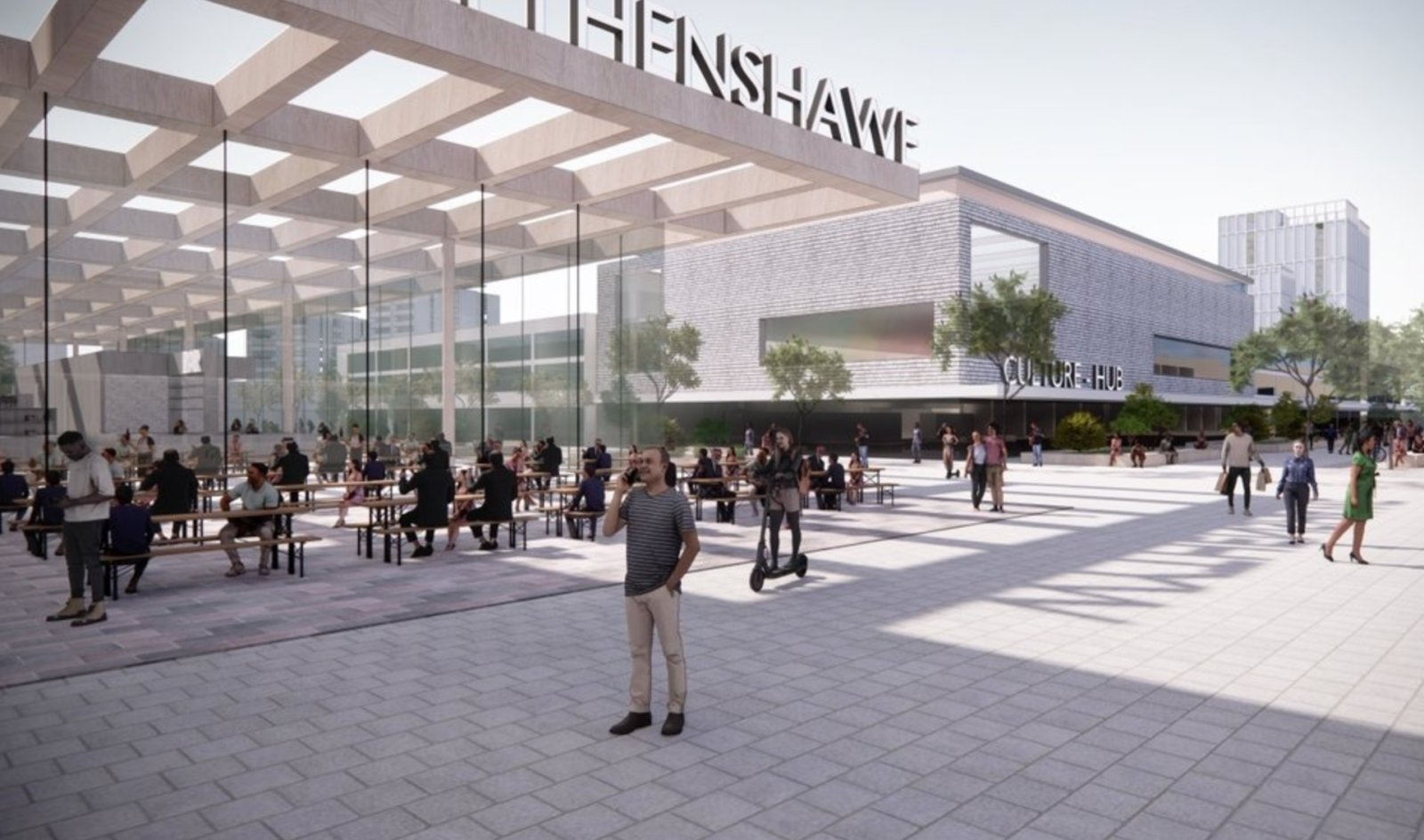 A £20 million funding bid to "jump start the transformation" of Wythenshawe town centre has been submitted to the government.
The bid to the Levelling Up fund – which has been submitted this week by Manchester City Council – could see the creation of a brand-new culture hub, food hall, civic square, and improved public realm and employment space in the heart of the town centre.
Everything from artist studios, to performance space and a community cinema could take shape in the town centre, as well as a flexible events hall that regularly hosts a food, drink, live music, and street food offering by night.
Co-working spaces, and a new enterprise centre focusing on local start-up and small to medium-sized businesses could also be on its way, as well as lots of managed office space.
There could even be a large new outdoor space capable of hosting community events, improved accessibility, and the creation of small, naturally-planted 'sponge parks' – which are designed to increase biodiversity, and help adapt to the impacts of climate change, all while reducing the risk of flooding.
Funding would also help fund the decarbonisation of some town centre buildings, the Council said.
Part of a wider long-term vision to ensure Wythenshawe is "fit for the future", the Manchester City Council says the funding bid complements the town centre's existing retail space to create a "multi-functional" and "sustainable" place to live, work, and go out.
If the funding application is successful, it could also support the creation of hundreds of jobs and thousands of new homes – including affordable homes on nearby Council-owned Brownfield land.
Speaking on the funding bid, Cllr Gavin White – Executive Member for Housing and Development at Manchester City Counil – said: "This is a highly competitive bid which can act as the springboard for the transformation of Wythenshawe town centre [and] securing this funding would accelerate the change we aspire to see and help unlock wider opportunities for people."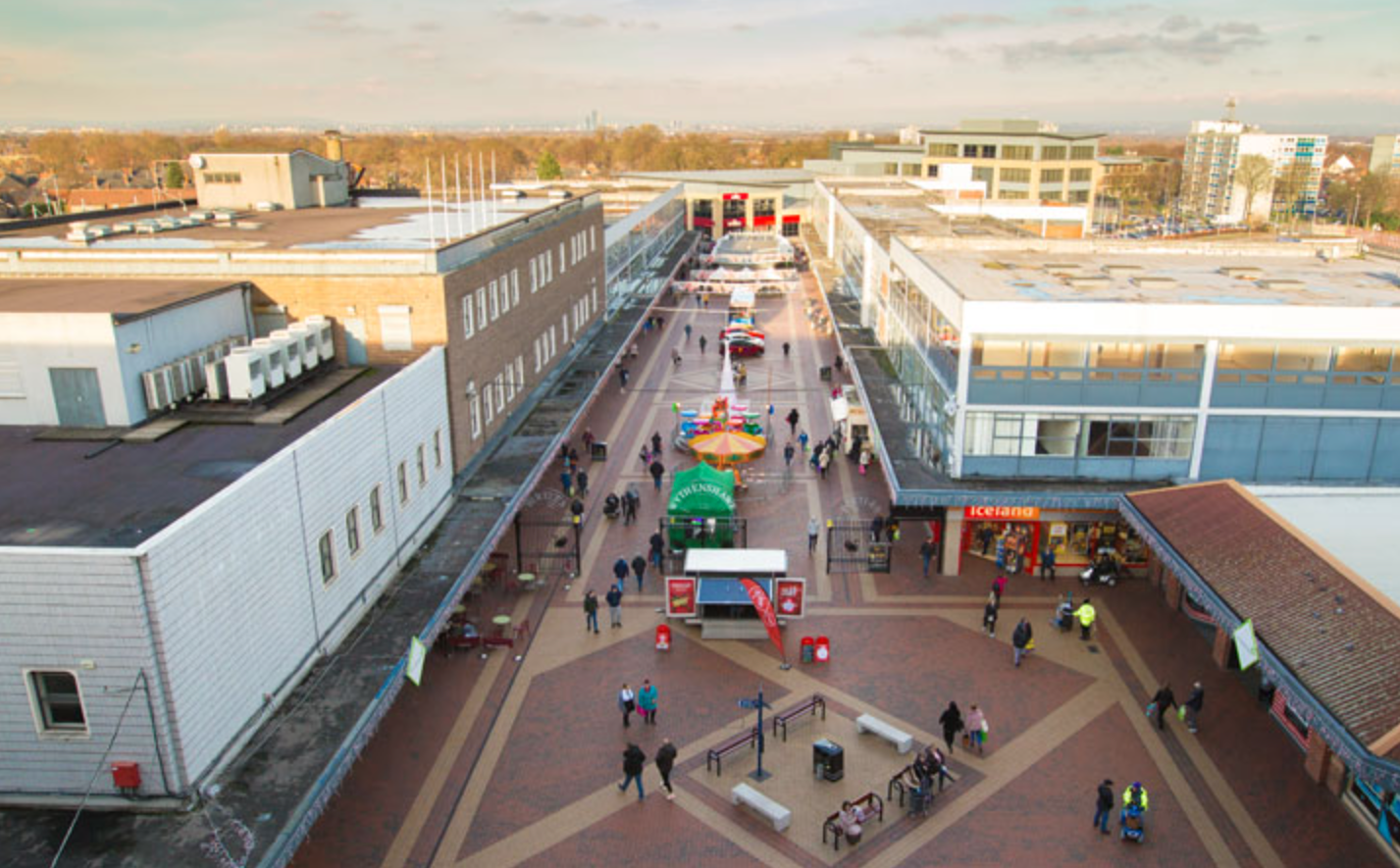 The bid for Levelling Up funding comes after Manchester City Council recently announced an agreement to buy the existing 1970s shopping centre and multi-storey car park in the town centre with the aim of supporting the regeneration of the area.
Regeneration progress is already taking shape, with a new Lidl supermarket proposed for the former Gala Bingo site, and the launch of the new monthly GRUB street food market.
Featured Image – Manchester City Council